6 Bridal Outfits Designed By A Mother For Her Daughter Is The Sweetest Wedding Gift Ever!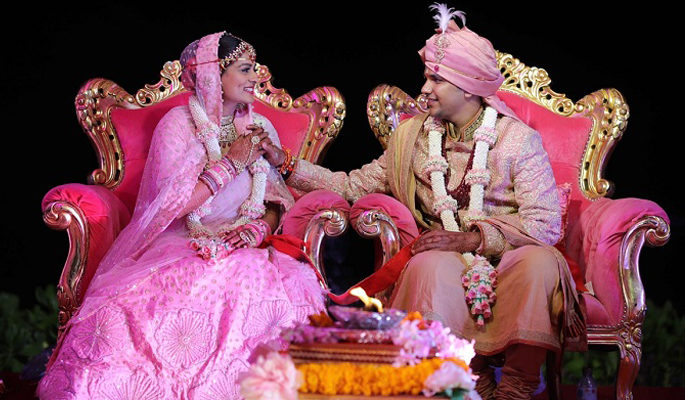 They say that some bonds defy time, logic and distance. We, Meghna Bhutra and Aishu Khandelwal had never expected to end up together forever as well. Having been close friends since childhood, we've always stayed in touch despite living in different parts of the world. But neither of us were prepared when serendipity hit us, and our families decided to give us a shot at a fairy tale. There was no looking back after this and everyone around can only vouch that they have never seen us happier.
  Our wedding took place at Sheraton, Hua Hin, Thailand on 14th February 2019. It was a 3 days affair where all our closed ones were there with us celebrating and dancing all day and night.
Not being a professional fashion designer but a home-maker, my mother invested all her time, energy and effort in making my  Entire Trousseau and 6 bridal outfits. Words are not enough to explain the beauty of the emotion felt when I wore those outfits in my wedding functions and the memories attached with each outfit of my trousseau. It was a priceless gift any mother can give to her daughter. Since she is so good at it, I have pursued her to start her own venture and finally she has begun it in the name of Simona- The Wedding Stop. Such beautiful outfits and a talent like this need due recognition.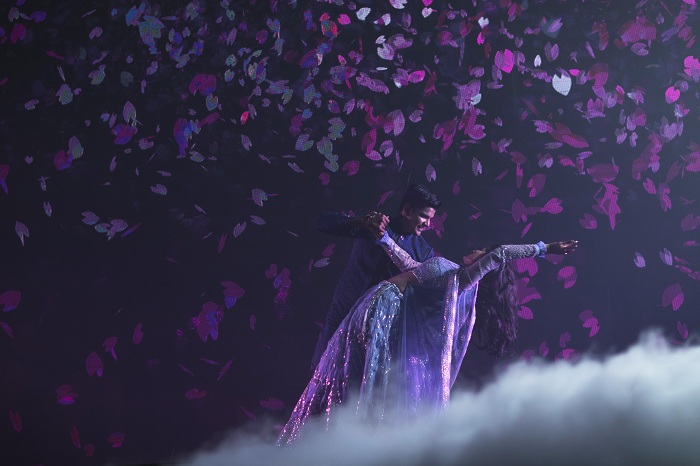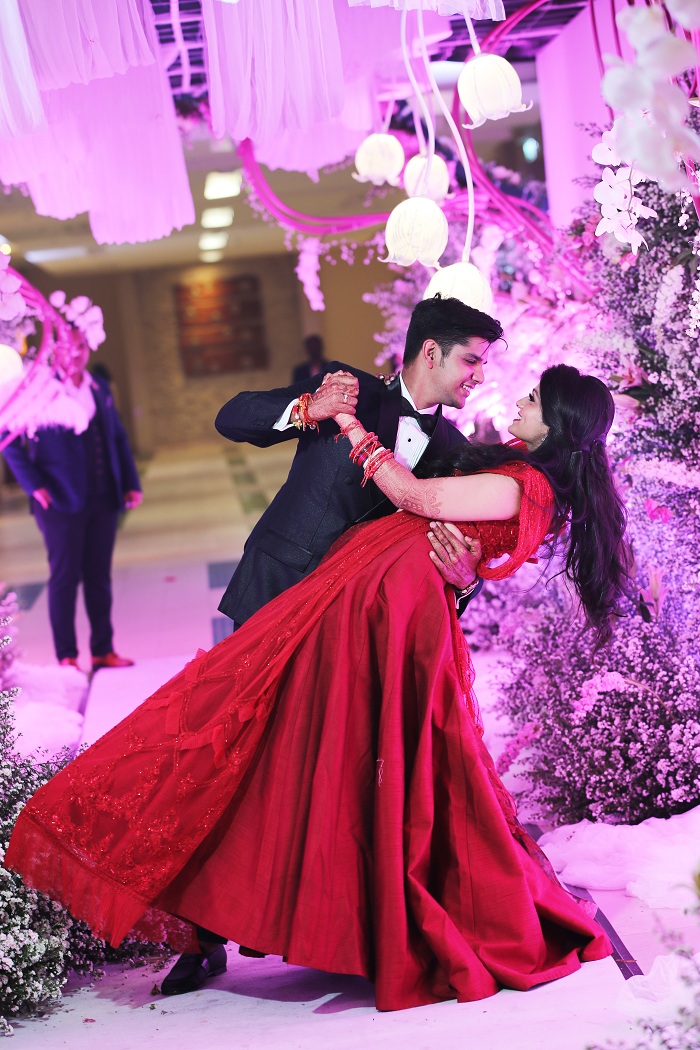 Bhaat| Venue: Royal Mangalam, Jaipur| Outfit: Simona- The Wedding Stop| Makeup: Rani| Jewelley: A.B. Jewellers| Mehendi|Venue: Sheraton, Hua Hin, Thailand|Makeup by: Makeovers by Sejal|Pool Party| DJ: Akansha Popli | Flower Jewelery by:Krish Event |Reception outfit  by: Sulakshana Monga |Phototgraphy by: Siddarth Purthi| Decor by: Krish Event
---
Checkout more link like these: Do me a favour lets play haldi| Pre wedding photoshoot inspiration by Noopur and Anish|Hindu Wedding Ritual|A Journey From Strangers To Soulmates