The Colours Of Indian Flag Sported By These Awesome Brides!
It has been 73 years of Independent India and to honour this great day of Indian History we bring to you beautiful brides that chose the colours from the tricolor for their wedding and pre wedding functions. A remarkable day needs a remarkable homage from Weddingplz as well. Here are our top brides with the colours of Indian flag as their Bridal Outfits.
The very first colour on the Indian Flag is saffron which symbolises courage and sacrifice and also signifies Hinduism in the country. A colour so sacred is aced by these brides with full confidence. Have a look at these saffron brides.
Outfit by: Sonam Luthria
Outfit by: Ejaaz Couture
---
Second colour is white on the Indian Flag that is a symbol of peace, unity and truth. A colour that is not very common at Indian weddings but there are a few brides who broke the norms and dared to wear white.
Outfit by: Falguni Shane Peacock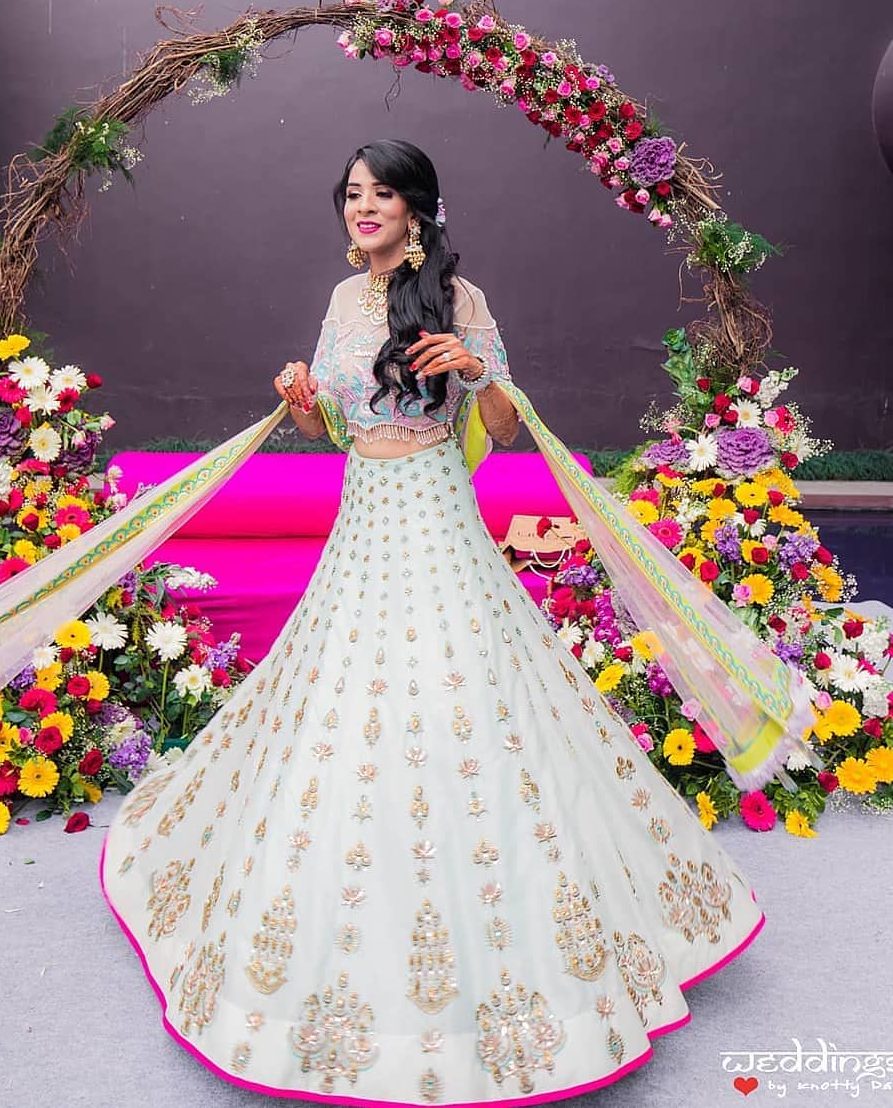 Photography by: Knotty Days
---
The navy blue colour of the Ashok Chakra is significant to the sky and oceans and has 24 spokes representing 24 hours in a day. This lovely colour is admired by many brides and has made heads turn.
Outfit by: Pratishtha the label
Outfit by: Anita Dongre
---
Last but not the least the green of the Indian flag represents fertility and the diverse cultures that prevails  in India. Adorned by these brides is the lush colour green.
Outfit by: Sabyasachi

Outfit by: Anita Dongre
---
Checkout more links like these:  These cute umbrellas are replacing phoolon ki chaddar|Dance to the tunes of top 20 bands in Delhi|Bridal Nath Hacks For Wedding|Trending Floral Braid This Wedding Season