Top 15 Candid Wedding Photographers In Mumbai To Capture Your Unforgettable Moments!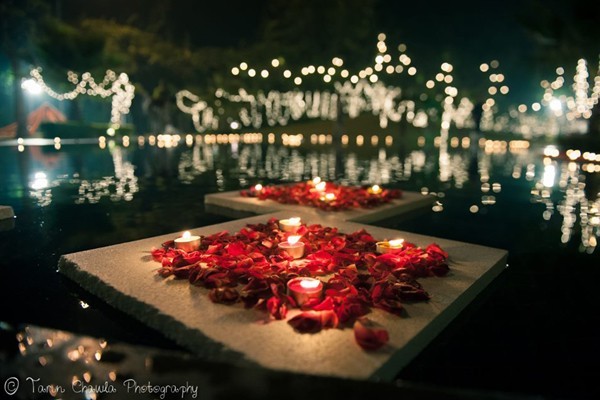 Lights, Camera and… Clicks!!! Yes, speaking about the most vivacious and memorable moment in life of any bride and groom with their family and friends – The Indian Wedding. A wedding is full of innumerable emotions, fun and happy moments that we would want to re-live ones again in life even after years of it. That is why, wedding photography is a must to capture all these moments but only a specialised and experienced wedding photographer can create magic behind the lenses and flawlessly capture your Haldi, Mehandi, Sangeet and Bridal looks. Keeping in mind the unavoidable presence of a wedding photographer, WeddingPlz has captured the Top 15 Wedding Photographers from Mumbai in this blog.
Devendra Purbiya is an IIT graduate who turned into a full-time photographer with magic in his eyes that captures the unseen expressions and moments during a wedding. His photography skills have won him various prizes at national and international level. Invite him at your big day to make your day immortal.
Specializes In: Candid Wedding Photography, Portraits, Fashion Photography
Charges: Available upon request
Location: Mumbai/Bangalore/Delhi
The couple of wife and husband working under the banner titled 'ColorBlast', promises to click a thread of candid moments at your wedding. Their images and videos are like mines of colourful memoirs which would explode into a mist of happiness every time you look at them. With over 110 weddings clicked at many places in South East Asia, these award winning photographers will make your wedding eternal.
Specializes In: Destination Wedding Photography, Candid Photography, Short Wedding film (5-7 minutes), Coverage wedding film (25-30 minutes),
Charges: Wedding Day Packages start at Rs.1.45/- lakhs for an 8 hours day.
Location: Bandra (W), Mumbai
With more than 5 years of experience behind the lenses and devotion to photography this young photographer is in demands these days. With his friendly nature he does not let you feel as if he is a photographer in the wedding. He has in-depth knowledge of ritual so he makes sure that not many moments are missed to click at the weddings.
Specializes In: Candid Wedding Photography, Destination Wedding Photography
Charges: Rs. 2,00,000/- onwards
Location: Navi Mumbai and travel India and overseas
Being a team of creative photographers and cinematographers they capture your best moments in the wedding when you hardly notice and are completely uninformed of the candid shots being clicked. These experts can click all the beloved moments that make your wedding treasured assuring you don't miss even a sight of any moment when looking it after years. Invite them for the grand wedding and beautiful shots.
Specializes In: Pre-Wedding, Candid and Wedding Photography
Charges: Rs.1,00,000/- onwards
Location: Andheri (W), Mumbai
The husband-wife specializes in clicking you when you are about to be husband-wife. They become a part of your family and enjoy the wedding through capturing the beautiful moments and creating memories that lasts forever. They have an expertise in clicking the natural expressions when the rituals are performed.
Specializes In: Luxurious Wedding and Destination Wedding Photography with Cinematography
Charges: Rs.1,25,000/- per day onwards
Location: Bandra (W), Mumbai
With over 10 years of experience in photography and cinematography at 200+ weddings in India and abroad; he has mastered the art of photography at weddings. Having won two prestigious awards named as "Wedding Photographer of the Year 2011-Emotions Category" and "Wedding Photographer of the Year 2012-Bridal Portraits Category", he loves clicking when brides get ready. He is a moment-maker.
Specializes In: Candid Photography, Wedding Photography and Cinematography
Charges: Available upon request
Reach: +91 95602 45666
Using Ambient light as well as smart use of on/off camera lights united with their wide-ranging experience in wedding photography/cinematography, they make every image captured during your wedding an outstanding image that will unquestionably mesmerize you. They have clicked a comprehensive range of Indian Weddings excelling religion, culture and states.
Specializes In: Pre-Wedding, Candid and Photo journalistic Wedding Photography with Documentary Wedding Films including Wedding Trailers
Charges: Rs.50000/- onwards
Reach: +91-9819989462 and +91-9920478887
Also Read : Top 20 Candid Wedding Photographers in Bangalore to Capture Your Unforgettable Moments
According to the photographer – Abhishek Behani, Jodi Clickers is a dream to capture happiness and what could be happier than weddings. He got the most passionate dreamers who came together and turned this dream into a reality. As a chief dreamer, he ensures that the wedding moments are as perfectly captured as they are and also they weave a story that not just the couple, but every attendee connects with.
They have been awarded as the most  popular photography team in the country 3 years in a row at "The Wedding Experts Awards 2013-2015″.
Specializes In: Wedding Films, Slow-Motion Photo Booth, Candid and Natural Wedding Photography
Charges: Rs.75,000/- onwards
Location: Andheri (W), Mumbai
It is a team of individuals who are devoted in generating and clicking the blissful moments of twosomes on their big day.  They travel from corner to corner of the country for diverse occasions associated to pairs such as Weddings, Sangeet, Haldi, Engagements and many more. For them the real spirit of the wedding photography is clicking all the thinkable expressions of the couple thus making lovely memoirs for them.
Specializes In: Contemporary  and Candid Wedding Photography, Wedding Films, Pre-Wedding Shoot
Charges: Rs. 65,000/- to Rs. 80,000/- for a day of 8 hours.
Reach: Andheri (W), Mumbai
She is a qualified architecture who started wedding photography by chance, and now pursues it as a full-time job. With more than 3 years of experience and having clicked at more than 100 weddings in various cities of the country, her pictures have a rare, simplistic and therefore persistent entreaty. She chooses to shoot in a self-effacing photo-journalistic panache. She will make your wedding album eternal.
Specializes In: Contemporary Wedding Photography,
Charges: Approximately Rs.1,50,000/- for an entire day.
Location: Freelance Photographer based in Mumbai and ready to travel…
More than 3 years in the industry and he has been the most eligible photographer for weddings. His expertize can be seen in the weddings he has already clicked. Friendly, devoted and punctual Aniket has the passion for capturing the momentary smiles of couples during weddings. He captures the unseen and untold candid moments from the wedding and certainly delivers the best pictures of your dream day.
Specializes In: Wedding Photography and Pre-Wedding Photography
Charges: Available upon request
Reach: +91 99878 25696
This team of qualified Engineers and Managers tied a knot for making your knot tieing day a memorable one. They have earned the expertise in clicking pictures at weddings and deliver the best pictures when you are not actually posing for them. A major part of KnotInFocus' clients is NRI, and up to now the start-up has clicked over 125 weddings in and outside India. They believe in keep updating their clicks by the use of props and photo booths.
Specializes In: Wedding Photography
Charges: Rs. 5,00,000/- per day
Location: Nariman Point, Mumbai
Hardik Gada and Kewal Gala make a team that creates magic behind the lenses and provide everlasting memories to clienteles who actually honour photography as one of their uppermost primacies for their once-in-a-lifetime occasions! The rituals of your wedding and its memories shall be valued together for an era and hence they give their best in every picture they capture from your wedding.
Specializes In: Pre-Wedding Couple Shoots and Videos, Wedding Candid Photography, Cinematic Wedding Films
Charges: Rs.1,50,000/- onwards
Location: Vile Parle (E), Mumbai
Winner of "Best Candid Wedding Photography-2015 Mumbai at India Lifestyle Awards" and "Best Wedding Shot of the Year-2014 by Wedding Affair", the husband wife duo, has made a trusted name when it comes to wedding photography. The style is elegant, classy and unique, basically they love to convey stories through images. They will do anything and everything to ensure that they make unique, catch-your-breath, WOW pictures.
Specialized In: Candid Wedding Photography, Pre-Wedding Photography, Wedding Photos and Cinematic Films
Charges: Available upon request
Location: Mumbai/Pune(Travel world wide)
Established in 2012 by Aayushi Sachdeva and Kanishka Sonthalia, The Wedding Salad has captured more than 90 wedding so far. They bid a package of those thoughtful wedding memories that a pair would relish endlessly. Though candid wedding photography is their speciality, they give their click-happy charm to first dates, pre-bridal, engagement, pre and post wedding shoots with traditional photography and tailored albums as well.
Specializes In: Candid Photography, Traditional Photography, Pre/Post Wedding Shoots, Albums
Charges: Rs.80,000/- onwards
Location: Andheri (W), Mumbai
Make your wedding immortal and re-live the moments as and when you wish to by selecting the top 15 wedding photographers in Mumbai. Keep coming to us for more such informative blogs to make yourself and your wedding please every invitee.
Also Read : Top 10 Candid Wedding Photographers in Delhi NCR 12 Best Caterers Of Delhi NCR| 10+ trending maakeup artists on instagram|10+ breathtaking wedding decoration ideas| 10 steps on how to look good without makeup| 10 ultimate bridesmaid gift ideas