Peshwai Wedding With A Modern Twist!
By WeddingPlz
August 16th, 2019
less than a minute
After a courtship period of 2 years when Nikita, a public health professional and Parikshit, a chef decided to tie the knot, they wanted to have a traditional Peshwai themed wedding but keeping in pace with the 21st century.
This modern day wedding  had female priests performing the ceremony, vows that the couple took not only for each other but for the well-being being of society, in which not only the groom gave the mangalsutra to the bride ,  but the bride also gave a golden chain to the groom (signifying the equality in the relationship). The Rukhvat had hand-made items and a poem dedicated to their relationship by the bride.
Barring these much required modern tweaks, everything else right from the invitation cards,  decorations, costumes, entry of the bride and groom to the food was traditional Peshwai style.
A wedding that knew how to remain in touch with its roots with maintaining pace with the contemporary world. Traditional decor with marigold and mango leaves reminded us of classic Indian wedding. Modern bride that knew equality is the core of any relationship really grabbed our attention.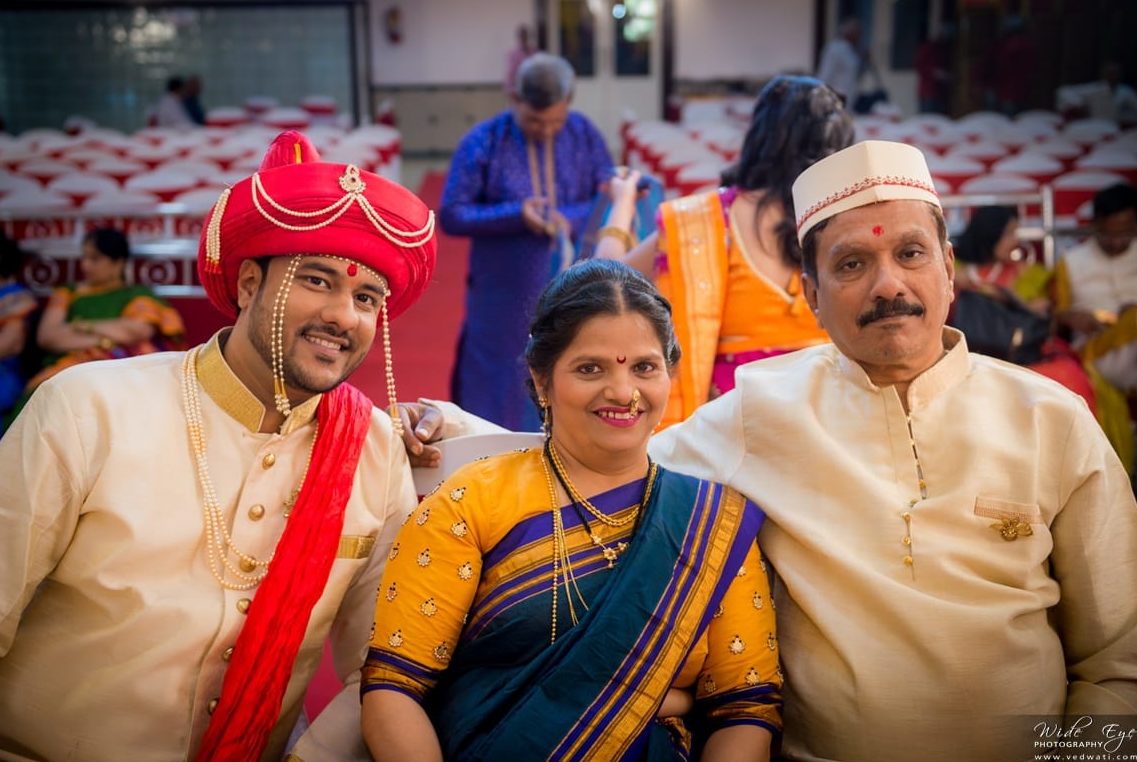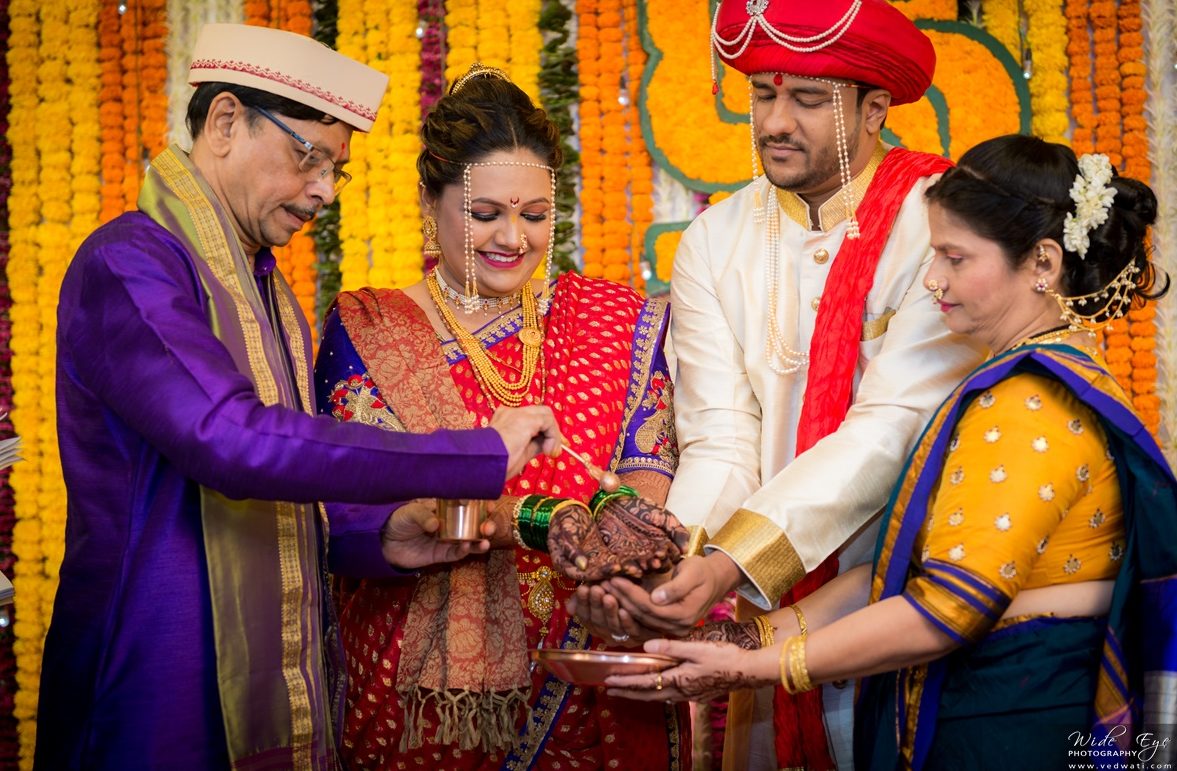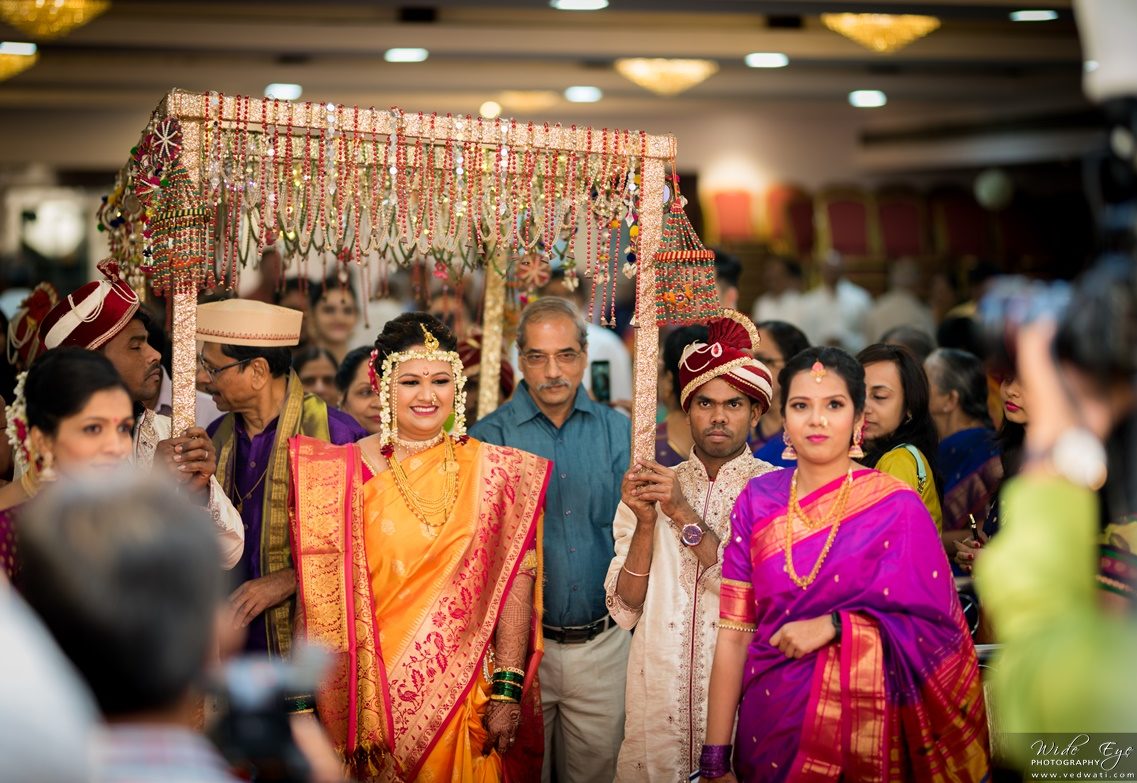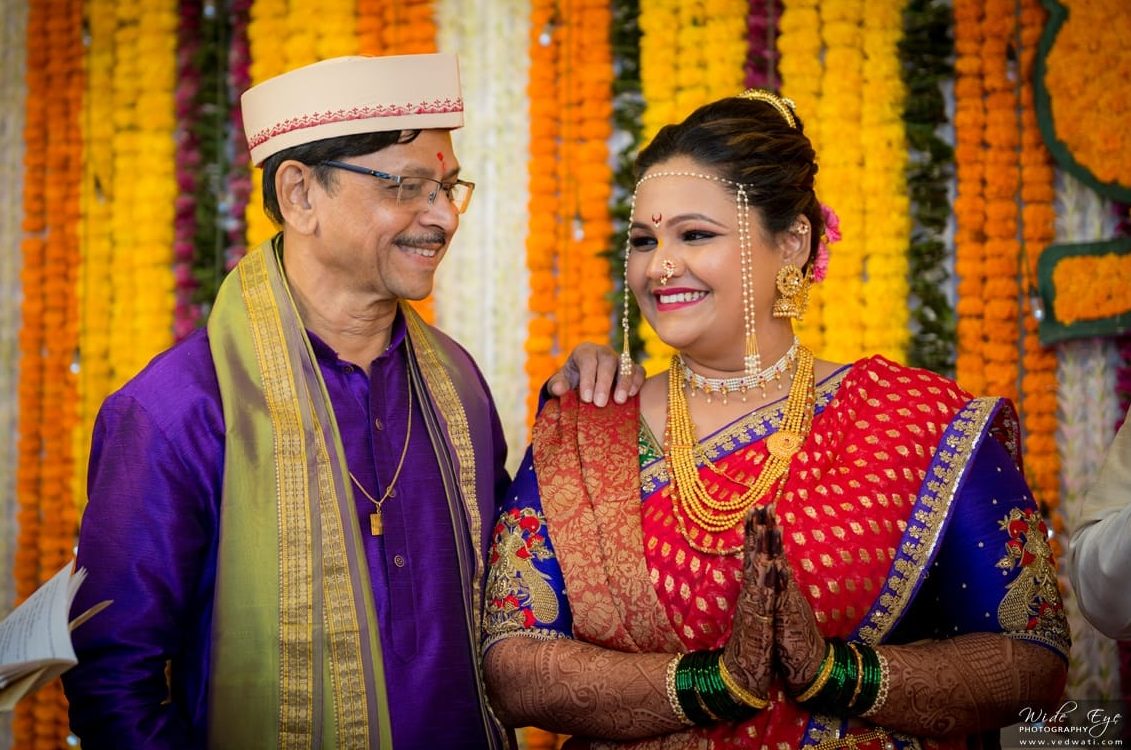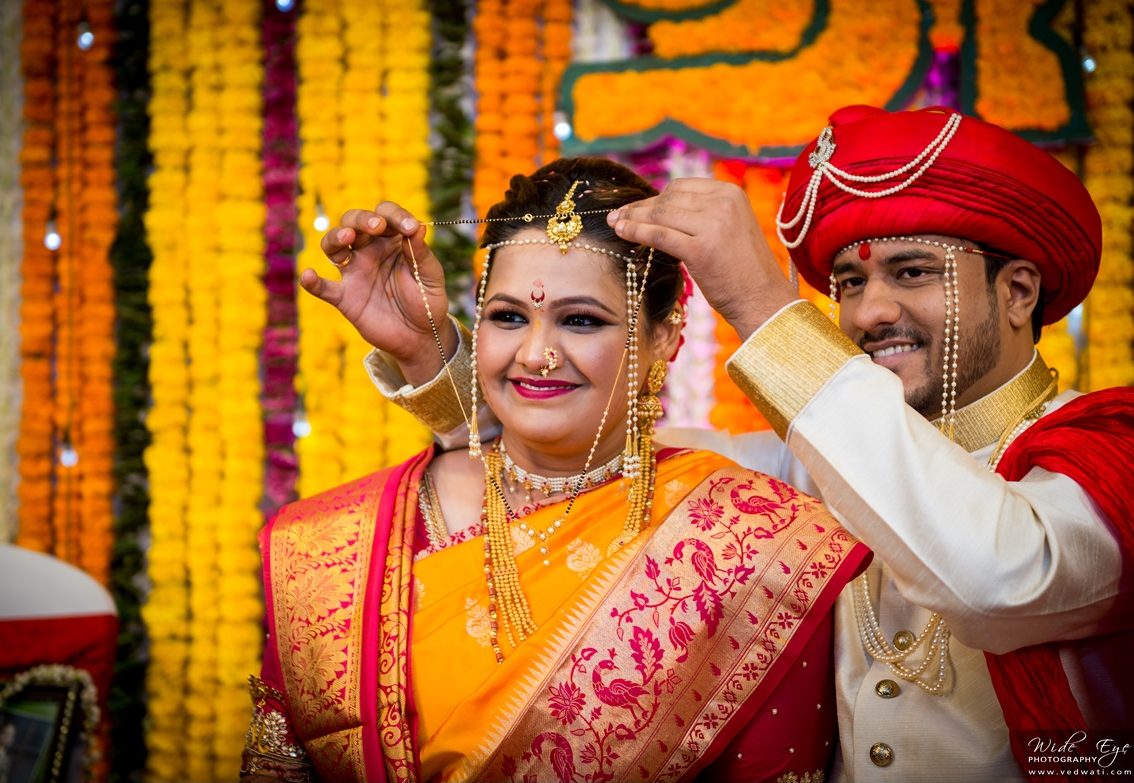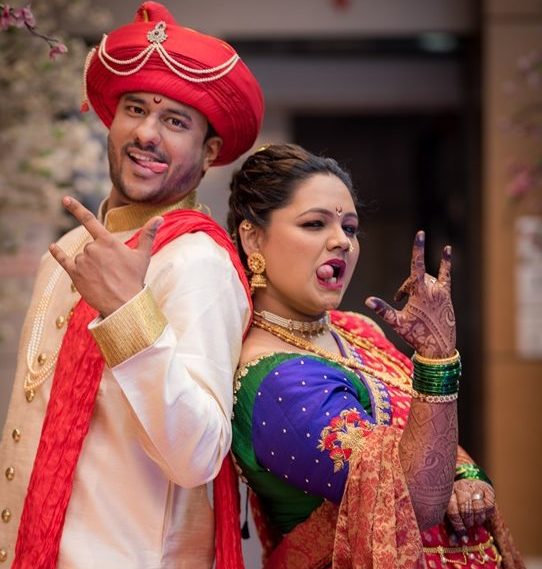 Outfit by: Neha's Boutique| Jewellery by: P.N. Gadgil| Makeup by: Priya Amre| Venue: Shehnai Hall | Photography by: Wide Eye Photography| Lotlikar Photography
---
Checkout more links like these: Do me a favour lets play haldi| Pre wedding photoshoot inspiration by Noopur and Anish|Hindu Wedding Ritual|A Journey From Strangers To Soulmates