A Beautiful Indo-Moroccan Themed Engagement Ceremony!
I am Dr. Kiren Dhillon  met my now fiance Mayank Kapoor on Instagram, we fell in love without meeting each other in person and have been in a long distance relationship since 2015. We are currently residing in Dublin, Ireland but decided to have an intimate destination engagement ceremony in Delhi because we planned our first meeting in this city on the 19/01/2016 – almost 9 months of dating online!
My outfit was selected by my fiance and I was pleasantly surprised by his splendid taste. I designed our belgian chocolate with strawberries cake that had the exact replicas of the both of us on it – same outfits, mine had a stethoscope and a crown since I'm a doctor by profession and a former Malaysian Beauty Queen. My fiance, Mayank's had a laptop in one hand and a dumbell in the other depicting his profession and passion. I also requested for a Personalised Mehendi design that included our hobbies, profession, hashtag, his surname and my beloved country. My mom surprised us by getting our nicknames written with henna on her hands as well. Our engagement rings were designed by us from scratch as well since we had a clear idea of what we wanted and did not want to compromise on the quality of the Solitaire.
Planning an engagement within 3 days in an unknown country was no easy feat but browsing through local wedding websites/ nstagram accounts did help us to finalize the vendors to pull this off. We kept the ceremony small and invited around 200 guest. We had a pre engagement, a day before and post engagement party, a day after as well since everyone was on a vacation and in the mood to celebrate. We are glad to share that we did let loose and dance dance the night away with our loved ones!
A beautiful engagement ceremony with the cutest moment captured, love how the bride to be's smile is constant and the groom looks super happy altogether.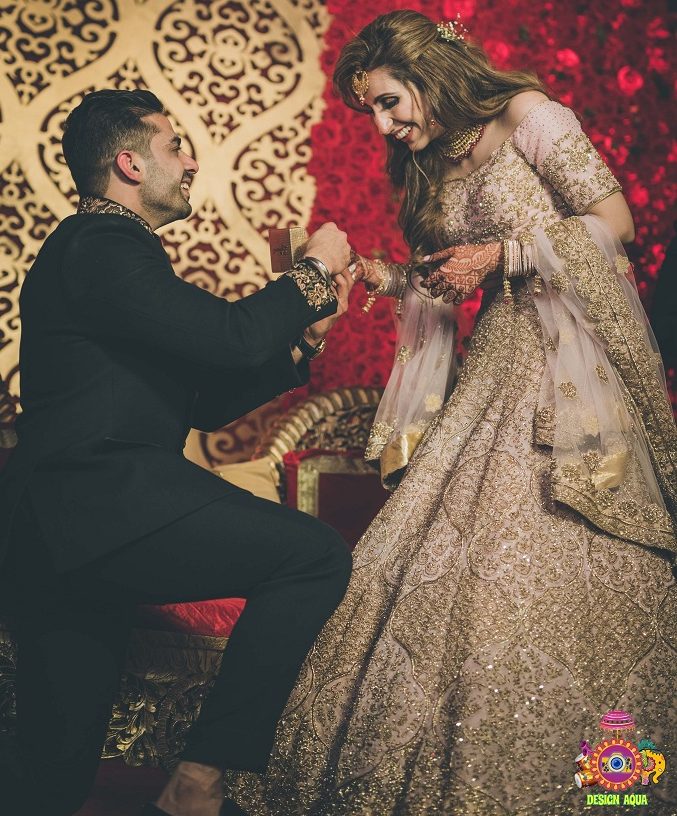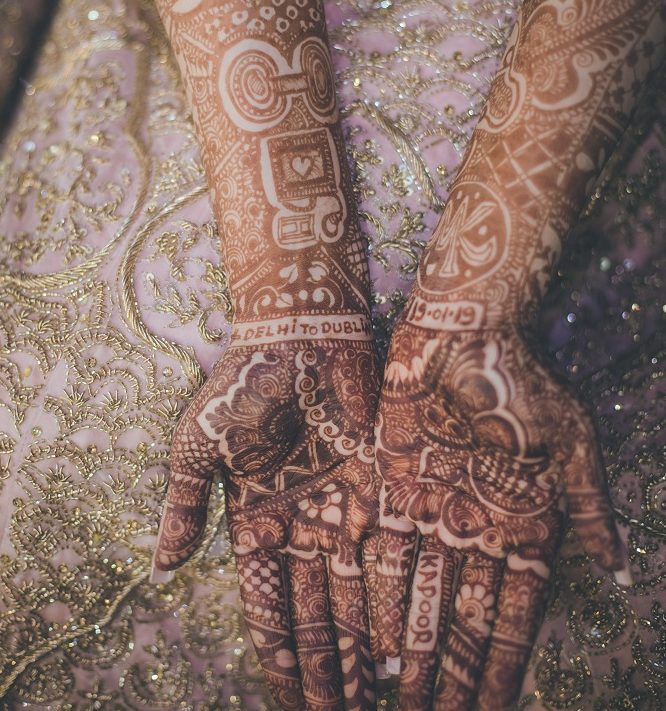 Venue: The Pancshilla Rendezevous| Phototgraphy by: Design Aqua Studio| Makeup by: Misha Vig| Decor by: Vineet Gupta| Event Planner: Akansha Varma| Grooms Outfit by: Zoop Men
---
 Checkout more links like these:| Pre wedding photoshoot inspiration by Noopur and Anish|Hindu Wedding Ritual|A Journey From Strangers To Soulmates