A Journey From Strangers To Soulmates!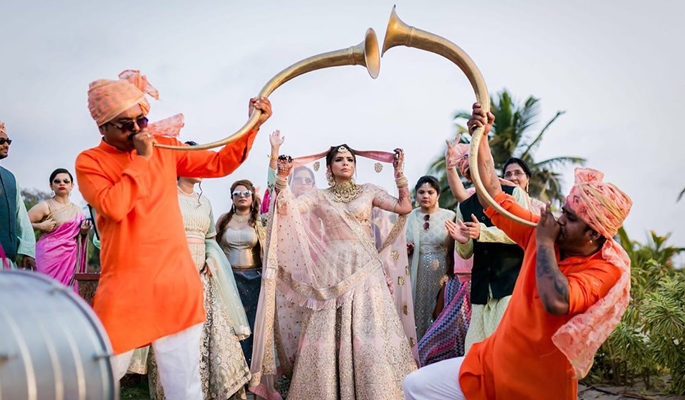 How We Met, Back in 2012 we both met in a flight and were sitting on the adjacent seats. To my surprise he got to know that I was flying to Hong Kong for my job purpose and I don't know how but the day I signed my job in Hong Kong I met Mr. Gagwani. We chatted in the flight and got to know each other a bit and within sometime we exchanged our contact details.
We kept in Touch via emails and maintained a long distance relationship for 7 years, Hong Kong- Mumbai was a bit tough but the love between us made it easy for both of us. After a wait of these many years, finally our day came and we got married in Goa
The wedding cultures followed were according to the Sindhi background since the groom was a Sindhi but I the bride came in a baraat since I am a Marathi. The only wish I had was that I wanted to enter with a Nasik Dhol, Tasha and the very authentic Tutaari and that's what I did. I danced my ass off on my way to the mandap. The wedding hash tag was #AboutTimeGagwani which signified the years long wait for this day when Mr. Gagwani took me home as his wife. The entire story was etched on my mehndi, the skylines of Mumbai to Hong Kong, our seat numbers, our common favorite things and of course his favorite footy team!
I always wanted to be a Sabyasachi bride and the minute I tried that Lehenga I didn't have to go anywhere else. The Gaurav Gupta outfit that I wore was light and breezy as it was my cocktail night which included a lot of dance. My mehndi outfit was designed by Aum in Shahpur Jat which was earthy, warm and had a lot of work on it.
Everything came in together wonderfully with the fabulous decor planned by the Doli Diary. The Mehndi function was given a touch of neon funk, the Cocktail was black and white since it was a black tie event and the Wedding was a sunset affair with rustic and pastels as its theme. We played Sabyasachi songs as a background score during the wedding which gave a surreal feel while the event was going on.
So we had the mehndi in the outdoors at noon and the cocktail at night followed by Haldi next day and then the wedding.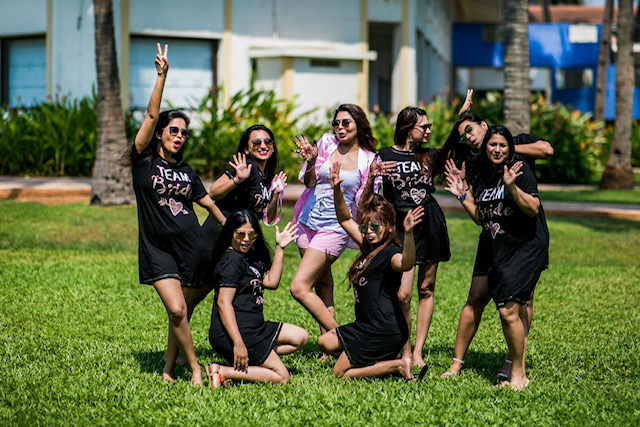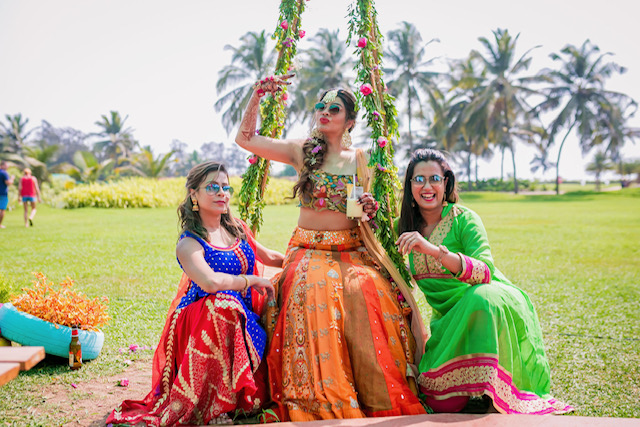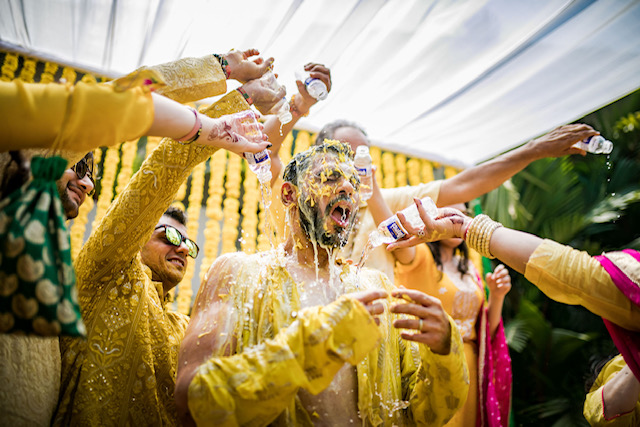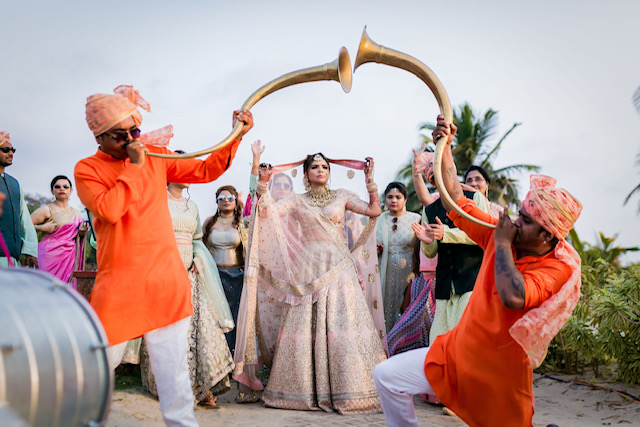 Wedding Planner : The Doli Diary | Makeup by Jasmeet Kapany Hair And Makeup |
Photographer : Fotowalle – The Story Folks | Cocktail Outfit : Gaurav Gupta Designer |
Wedding Outfti : Sabyasachi | Jewellery & Accessories : Om Sons Bridal Store
---
Checkout more links like this : Anvita And Sudhakar Dreamy Wedding ♥ | A Traditional Country Side Wedding! | Jahan & Nitima Wedding Story! | Beautiful Love Story Of AditiVasu