A Traditional Country Side Wedding!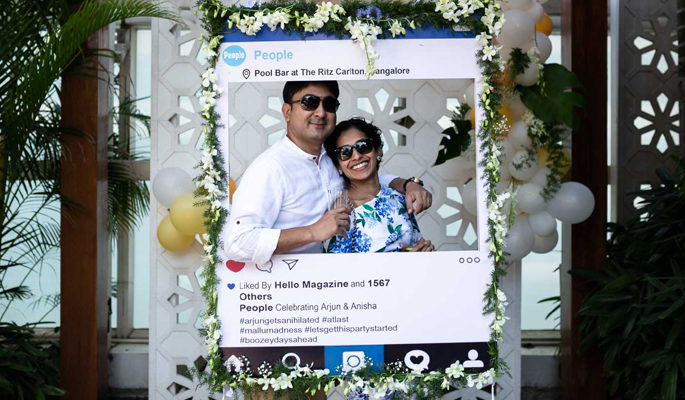 A traditional Country side wedding with a Tropical themed Cocktail Party
Beauty lies in details. The traditional Christian wedding of Anisha and Arjun was turned into a mesmerizing Countryside wedding with the right amount of rawness and modern decor. The wedding was an elaborate celebration of the union of the couple with planned pre and post wedding events. The pre-wedding Cocktail Party at Ritz Carlton, hosted by the bride's sister was a Tropical delight! The venue was covered in greenery with summer elements like coconuts being used creatively for flower arrangements. Fun elements like photo frames with personalized hashtags and photobooth made it an Instagram friendly event. It was a perfect Sun downer party with the correct sunlight of Jan.
The happening event was followed by an English Country Style Wedding at chruch. Clad in White, the window arches were decorated with cascading Orchids and Baby Breath while the seating was dressed in satin ribbons. There were reserved seats and attention was paid to every single detail.
The romantic recpetion at the Ritz Carlton, was clad with foliage and candles placed on mirror plates. The Plumaria Trees were wrapped with twining ferry lights and flowers. Appropriate lighting was planned to set the mood of the event. The bride and groom looked surreal in coordinated outfits.
Wedding Planing by Poonam Mayank Sharma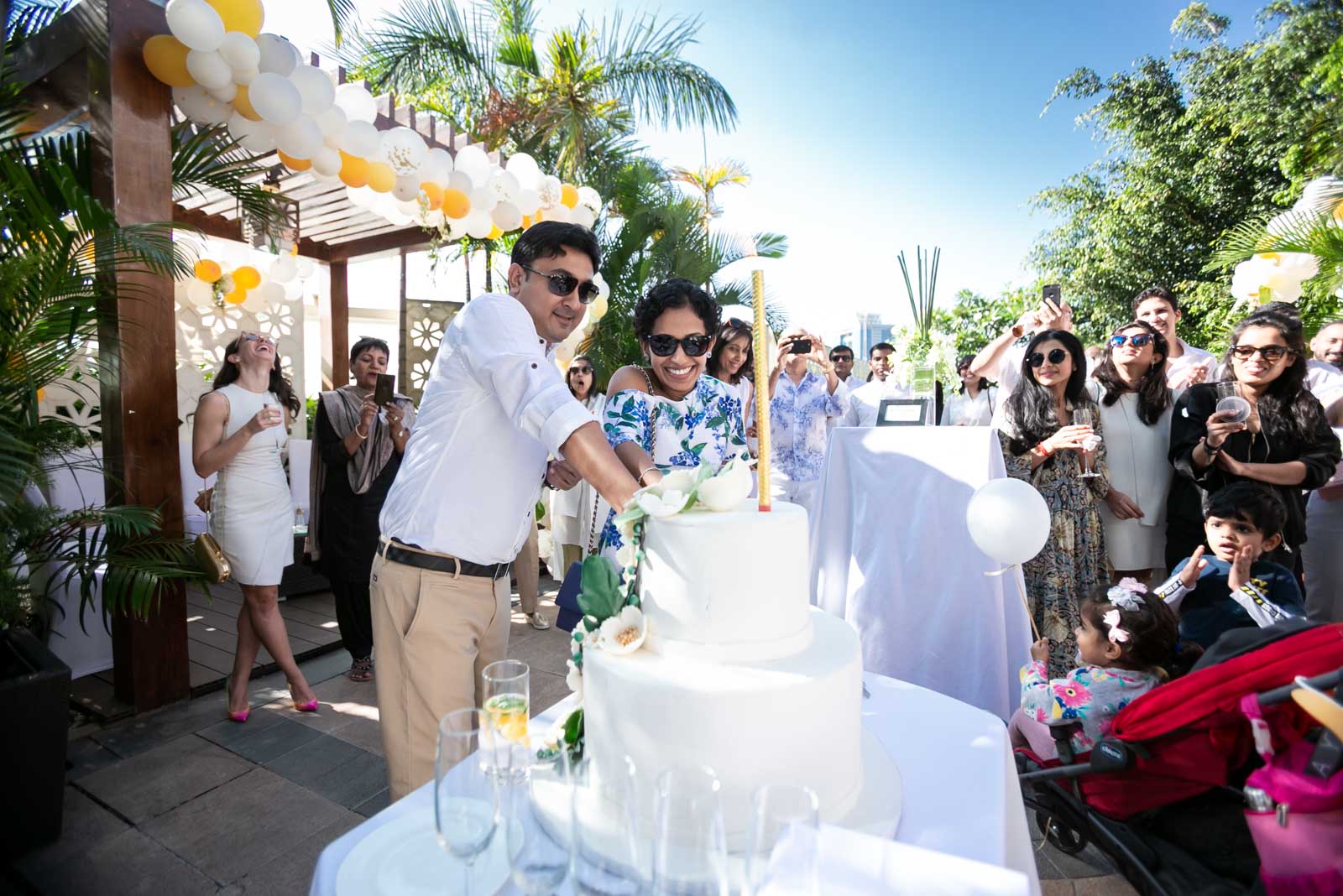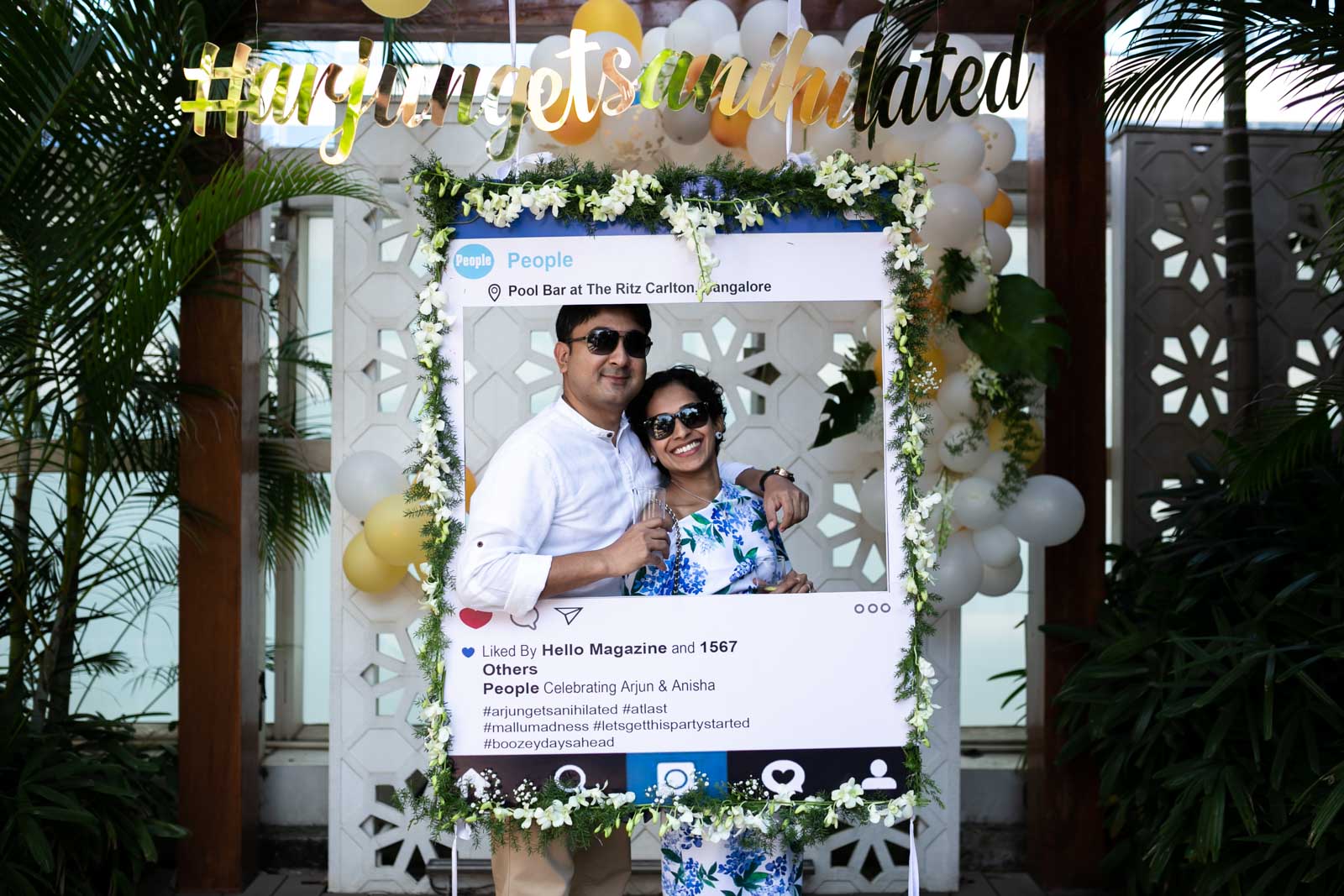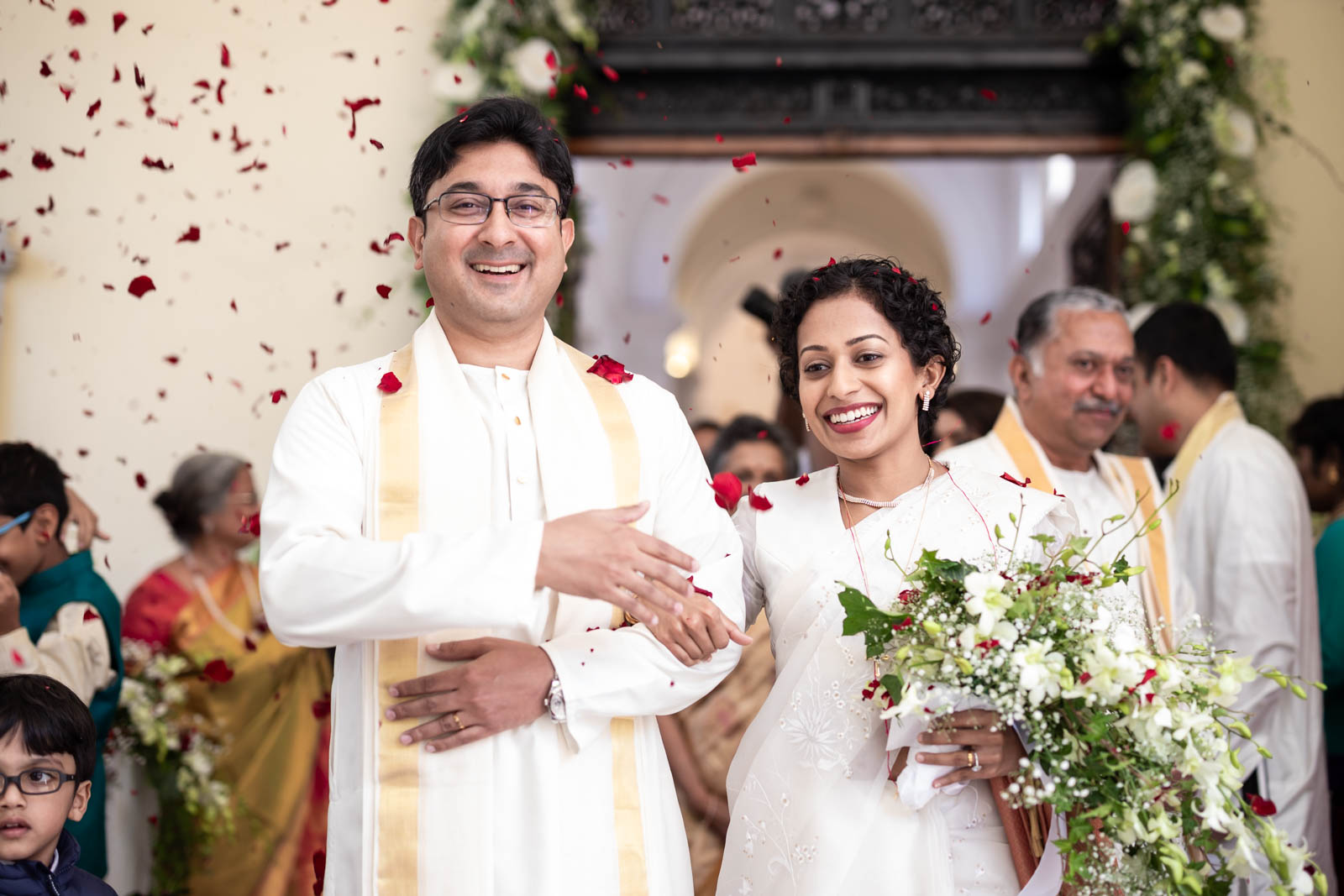 ---
Checkout more links like this : The Wedding On Wheels | When Mr. Advocate Met Social Butterfly | A love That Knew No Norms | I Wanted Umang And I to Just Have Fun And Celebrate The Beginning Of Our Lives Together | Love Story Dubai to Lucknow