A Love That Knew No Norms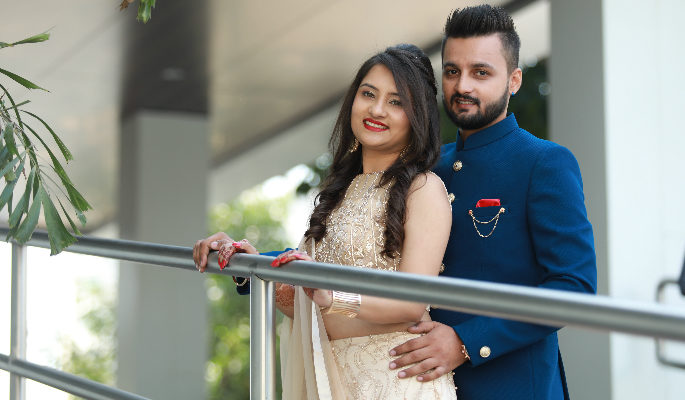 Love keeps getting stronger with every hurdle and the desire to be together deepens with every
struggle. Rules, norms, rituals and traditions; everything has lost its battle if set against two
people who love each other deeply and truly.
One of the many proofs of undying love is of a beautiful girl Payal Jain from Vadodara,
belonging to a typical Rajasthani Marwadi family who was dating her fiancée, Chunky Punjabi
since last 6 years. The love bloomed during college days where Payal fell head over heels in love
with Chunky and Chunky also couldn't help but love her back with all his heart. Their love
started started from a crush to Facebook chats to finally asking out the girl, the two were
inseparable ever since.
But love has never come the easy way, has it? The two had the idea of the opposition that they
could face because of their caste difference and thus they decided to keep their relationship a
secret and only disclosing it to their parents who were against the decision. But the two love
birds didn't lose hope and kept fighting for their love and convinced their parents which took
them long 6 years.
The families finally agreed with getting their children hitched putting aside the society and thus
decided to host a grand wedding rather than a court marriage.
Payal, who runs a digital marketing agency and Chunky, who runs a Cashew firm wanted
something different for their engagement, and they decided not to exchange their rings
normally, but during a dance.
We doubt if there could be any better way of exchanging rings than what they both did. College
sweethearts will soon be becoming life partners. Love won once AGAIN!