Trending Floral Braids This Wedding Season!
Beat the heat with easy breezy floral  braid this wedding season. Braids have become the hottest trend this summer. Brides are sporting these looks with poise and swag. Loose messy braid, fishtail braid, french braid, simple 3 strand braid, pull through braids are the various kind of braid that the brides have opted for. So rapunzel let down your plaits your prince charming is on his way.
#A Messy Flower Braid Matching The Yellow Outfit; Season Trends Both In One Picture Cant Ask For More!
Hair Style by Anurita Chandrappa
---
#Awestruck By This Is Oh So Thick Braid, Pulling It Off Well A Perfect Hairdo For Your Sangeet Ceremony.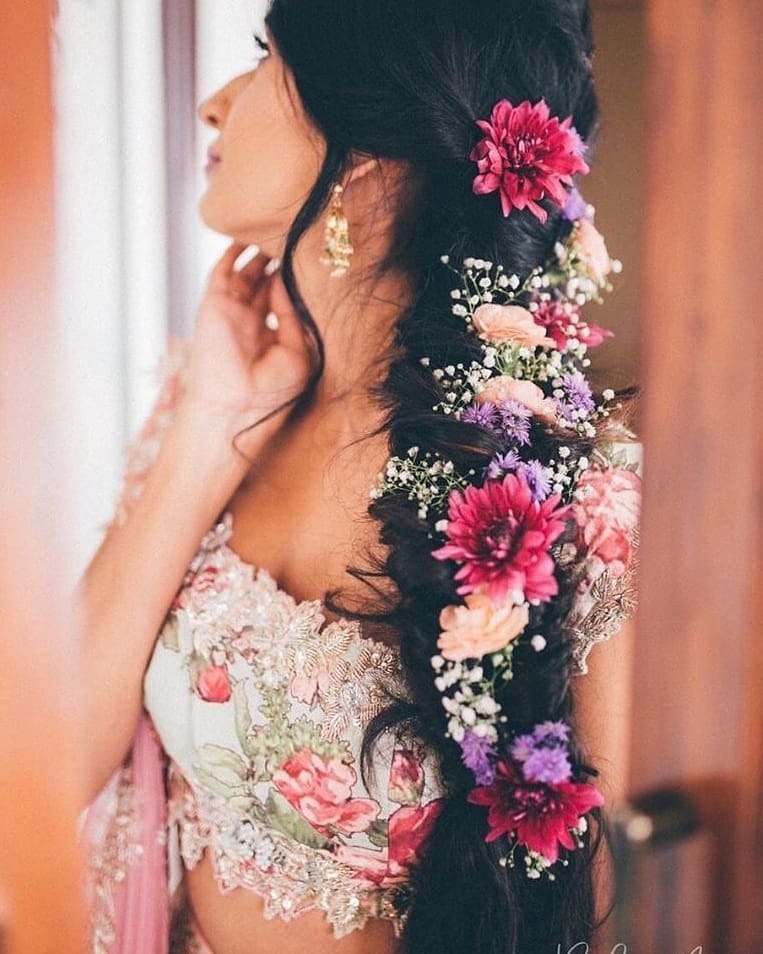 Hair Style by Anurita Chandrappa
---
#A Treat To The Eyes; Breathtaking Smile With Eyes Fixated On The Braid Itself.
Hair Style by LuLu Nguyen
---
#She Is Like A Wildflower Unrestrained, Ferocious & Free.
Hair Style by Naro Lemtur
---
#White Garland Cascading Down The Braid Gives An Elegant Look & A Sense Of Serenity.
Hair Style by Simmy Makwana (Ahmedabad)
---
#Looking Effortless This Bride Has Nailed It With Flowering Her Braid With Contrasting Outfit.
Hair Style by Simmy Makwana (Ahmedabad)
---
Floral Braids Are This Seasons Hottest Wedding Trend & The Bride Has Done Full Justice To The Look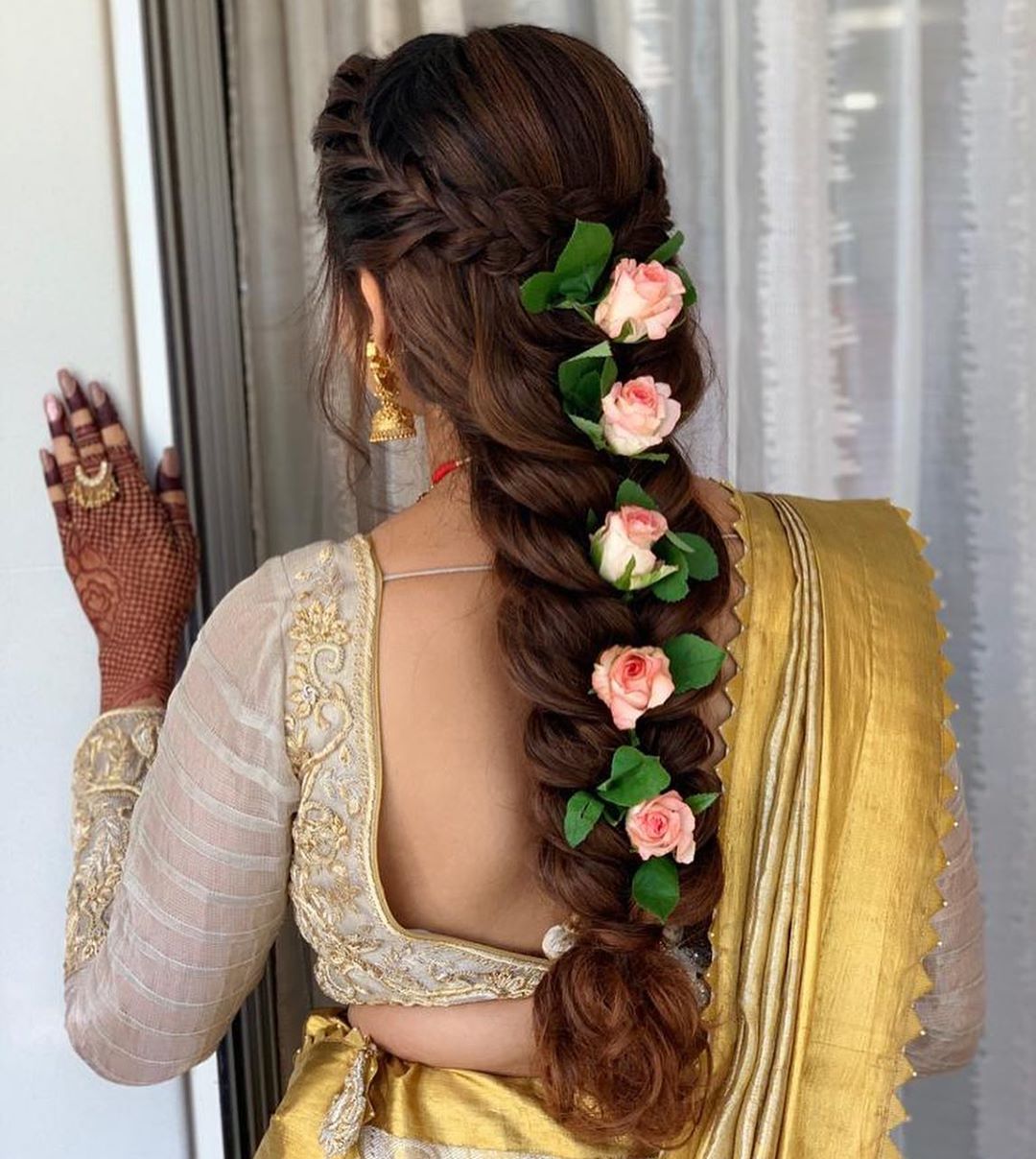 Hair Style by Ritika Kadam Hair Stylist
---
#Mesmerized By The Beauty Of This Hairstyle. Dont Underestimate The Power Of A Braid.
Hair Style By Prakruthi Ananth
---
#Rose Incorporated Braid Is Looking ABSOLUTELY Stunning. This Bride Is Giving Us MAJOR HAIRSTYLE GOALS.
Hair Style by Shahid Naar Professional Makeup Artist
---
Dumbfounded By This Oh So Perfect Messy Flower BRAID. What Do You Have To Say About This?
Hair Style by Sejal Savaliya (Surat)

---
Checkout more links like this : Beautiful Floral Bun For Your Wedding Day! | Floral Accessories, Adding To Your Hairstyle | 7 Amazing Hairstyles for Long Hair! | 7 Beautiful Bridal Bun Hairstyles! | Expert Recommended Do's N Don'ts For Daily Hair Care