7 Adorable Pictures of Pets At Weddings!
Pet photoshoot at weddings all around the globe has taken internet by storm. Be it a dog, a feline, a horse, or a pig it will make your heard turn in aww. Pets are not just an animal we own but they are a part of our family and owning a pet is a blessing in disguise. So if you have second thoughts about including pets in your special day, here are a few photographs of people with their loving companion on their weddings making the whole experience enthralling.
A white pigeon is a symbol of peace, love and honor and the bride has done full justice with her red attire and the white pigeon.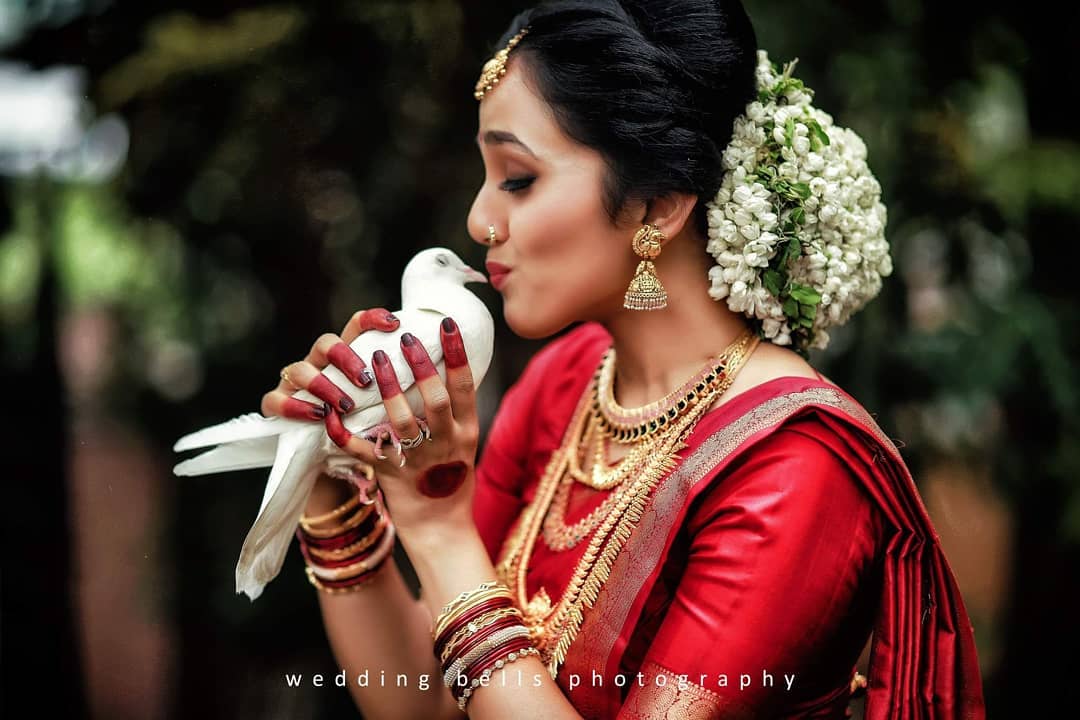 Clicked by Wedding Bells Photography (Kerala)
---
Who let the dogs out? Dog is a man's best friend and what better way to show your undying love for your loyal one by including them in your wedding.
Clicked by Photo Kitch
---
Breaking the norms this bride makes a grand entry with her white horse. Indian wedding  tradition making its way to Italy.
Photo Credit : rajster1
---
The  most adorable picture on internet. The bride and groom from California has adopted a zebra as their pet and have left people baffled over this charming mate.
Photo by And Justy Took This
---
Someone looks thrilled with all the attention he's receiving. A captivating moment captured in lens. A pig mom is what she calls herself
Photo Credit : a_piglet_named_olive
---
Now this is something you won't find very common. An  exotic photoshoot with llamas making your special day commendable.
Photo by Gold Hat Photography
---
A " purrfect" click.
Photo Credit : thebridalfactoryoutlet
---
Checkout more links like this : Its a Dog's World!!! 🙂 When You Know Your Pet Is Your Best Pal! | MitAli Wedding Prep! All You Need Is Love & Your Dog !:) | My Bridesmaids Proposal Story! | Living Dream Through Lens!