These Cute Umbrellas Are Just Replacing Phoolo Ki Chadar !!!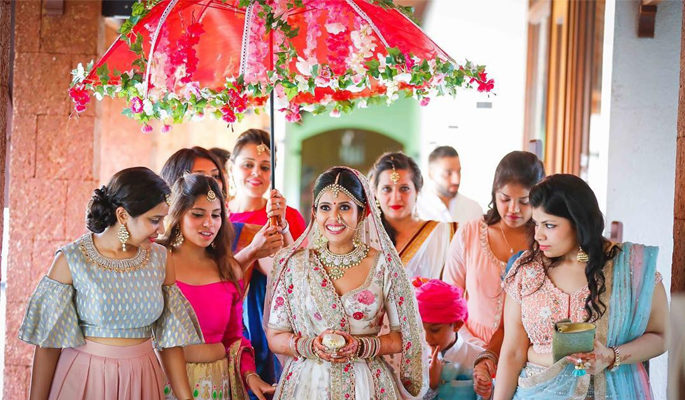 It is quite unique to have a cute umbrella for a bridal entry since this moment is so special that it should become the most memorable moment of your life as you are gradually heading towards a brand new life. The umbrellas look so exquisite that they are replacing phoolo ki chadar adding a WOW factor to the grand entry of a bride. Dear all brides the time has reached to live your dream of making a stellar entry at your wedding. Only you have to choose one best idea for your entry from these wide varieties and designs & patterns of umbrella.
Just look at these umbrellas, we are sure that you will get amazed by these colourful cute umbrellas. So dear all brides-to-be get ready to make your entry a grand affair and let your guests get surprised. Get inspired by these innovative and quirkiest umbrellas as they are perfectly setting a unique trend in replacing the traditional idea.
You can go for any of these options as every idea is unique in its own ways. Yes, it's a time to get quirky and become stylish!
Floral Art by Floral Art
Umbrella made out of Lace Parasol adorned with Floral strings on the ends
Photography by Weddings By knotty Days
This perfectly coordinated umbrella look so ravishing.
Photography by 1Plus1 Studio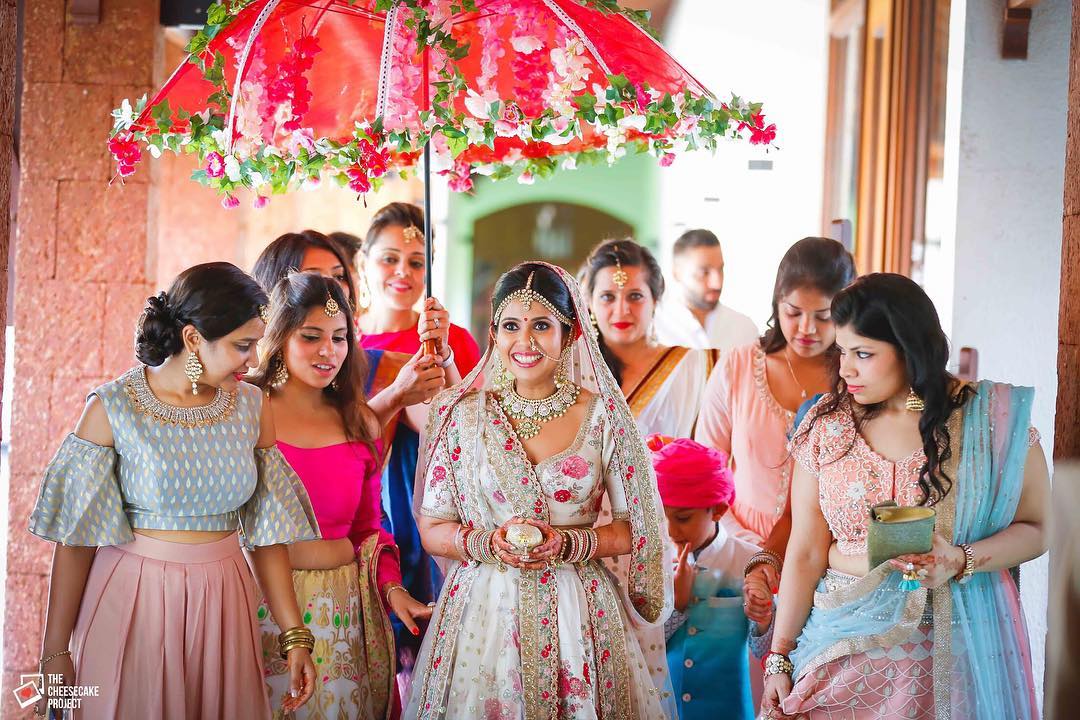 Photography by The Cheesecake Project
Real Flowers & Leaves look so real and refresh on this umbrella.
Floral Art by Floral Art
Photography by Shades Photography
These floral designed umbrellas will give a touch of nature.
Photography by Shades Photography
Checkout more links like this : Light Budget Sangeet Decor Ideas! | Like A Flower – Trending Floral Jewellery ! | 7 Ways For Perfect Bride Entry | Groom Version Of 'Din Shugna Da' Another Love For This Wedding Season!