5 Ways To Create Your Wedding Hashtags#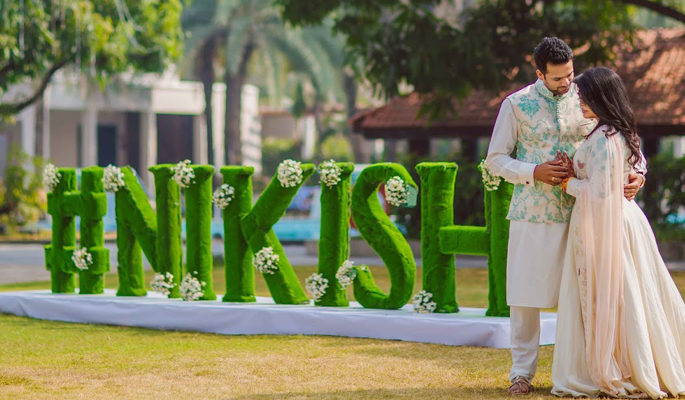 In order, not to miss any moment of your memorable day, hashtags are quite unique and best way to secure remembrance of this candid moment. Wedding hashtags are the cool digital addition to the traditional weddings with a sober purpose making it simple and easier for everyone, including the guests and the couple, to share their wedding pictures. Some couples beautifully embrace the digital age by creating a wedding hashtag for guests to share their happy snaps on social sites for the rest of the function to enjoy.
Here are the list of best five ideas of creating wedding hashtags which is out of the box! Just follow these simple yet unique tips to get create an awesome wedding hashtag with these wonderful tips.
#1. Try to make it funny: As pictures are captured for fun, so try to make it funny adding joy to it.
Photography by The Con Artists
#2. Add your name in no particular order: Adding the name of couples in unique way is a good idea for creating it.
Photography by The Wedding Salad
#3. Love is in the air: Try to embrace your togetherness by spreading love in the air and compel everyone to feel one.
Photography by Arjun Tryst With The Camera
#4. May be what you call each other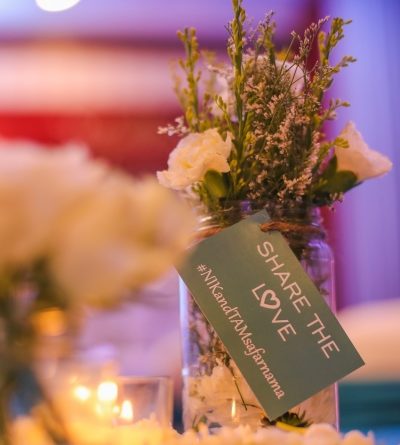 Photogreaphy by Nitin Arora Photography
#5. Keep it short: To make sure that your guests keep remember it, try to keep it short, simple and sweet with less chance of misspell.
Photography by Shades Photography
Checkout more links like this : Couple Poses To Rock On Instagram !!! | These Cute Umbrellas Are Just Replacing Phoolo Ki Chadar !!! | 10 Mehndi Favours For Your Bride Maids !!! | Hairstyles For Lazy Bridesmaids!!!