Bridal Asia AW'19: 6 Best Wedding Jewellers For Your Big Day!
From over the moon to the honeymoon. From your dream dress to the world's most romantic resorts there's nothing quite like Bridal Asia to help you make your big day. Everything you've imagined! Bridal Asia is the wedding and fashion event in India! So no more legwork and guesswork- just a brilliantly useful, inspirational and exciting day out with your friends and family at the annual bridal extravaganza. Bridal Asia is an exhibition that brings together a curated list of designers and jewellers from across the country. These designers and jewellers go through a very strict curation process so that our customers get the best hand-picked designs. Bridal Asia is an exhibition where you can plan a wedding under one roof and family can also plan their wedding look. Stay tuned for Bridal Asia in Mumbai on 17th and 19th August at Dome, NSCI, SVP Stadium, Worli, Mumbai and in Delhi on 5th-7th October at Hotel Ashok, Chanakyapuri, New Delhi.
This year the idea is to cater to all kinds of brides. Keeping in mind the designs and range. The lehenga ranges  from 45,000 going upto 7 lakhs. Also, a wide range of Jewellery available for a complete wedding look to Bangles and Earrings for different functions.
Best jewellers for your wedding day showcasing their excellent collection at Bridal Asia are:
#1. Goenka India
The Goenka India family is also unveiling it's Heritage luxury collection inspired by te indian legacy & history in the year 2019. So enter the world of Goenka India to discover extraordinary jewellery, sculpted from our most treasured diamonds and gemstones which are on-of-a-kind timepieces of extraordinary beauty and fascination. Their unique collections also feature their precious, highly designer pieces stylised with diamonds and gemstones replication our beautiful sense of aesthetic & flawless engineering.
---
#2. Jewels of Jaipur
  Jewels of Jaipur, a jewellery house, that promotes century old jewelry making traditions,
specializing in Polki diamonds and meenakari work. .We transform tremendous inspiration into
beautiful products. . Intricately hand crafted, our jewelry is an amalgamation of the rich Jaipur
heritage and traditional technique blended with modern aesthetics.
The brand retains its authentic identity and soul while progressing with the current times. Jewels of Jaipur's strength is reflected through their vertically integrated process of crafting luxury statement pieces from Gemstone Cutting, its production to Jewellery manufacturing.
#3. Khurana Jewellery House
Honoured with over 30 national awards,Khurana Jewelley House is a pioneer in couture jewelry that's as exclusive as exquisite. Pair your special day with the impeccable breathtaking jewels from Khurana Jewellery House. They create jewellery that echoes Regal Grace and Poise.
---
#4. Raniwala 1881
As custodians of traditional jewels, the Raniwala family showcases treasured collections. Artisanal techniques, finest gemstones and intricate settings coalesce to form award-winning jewellery that combines the old and the new. Raniwala unfolds a curated experience of rare value that celebrates the traditional jewels of India. The new generation of the Raniwala family, Abhishek and Abhiyant, showcase one-of-a-kind creations at the experience centre in the cultural scape of Jaipur.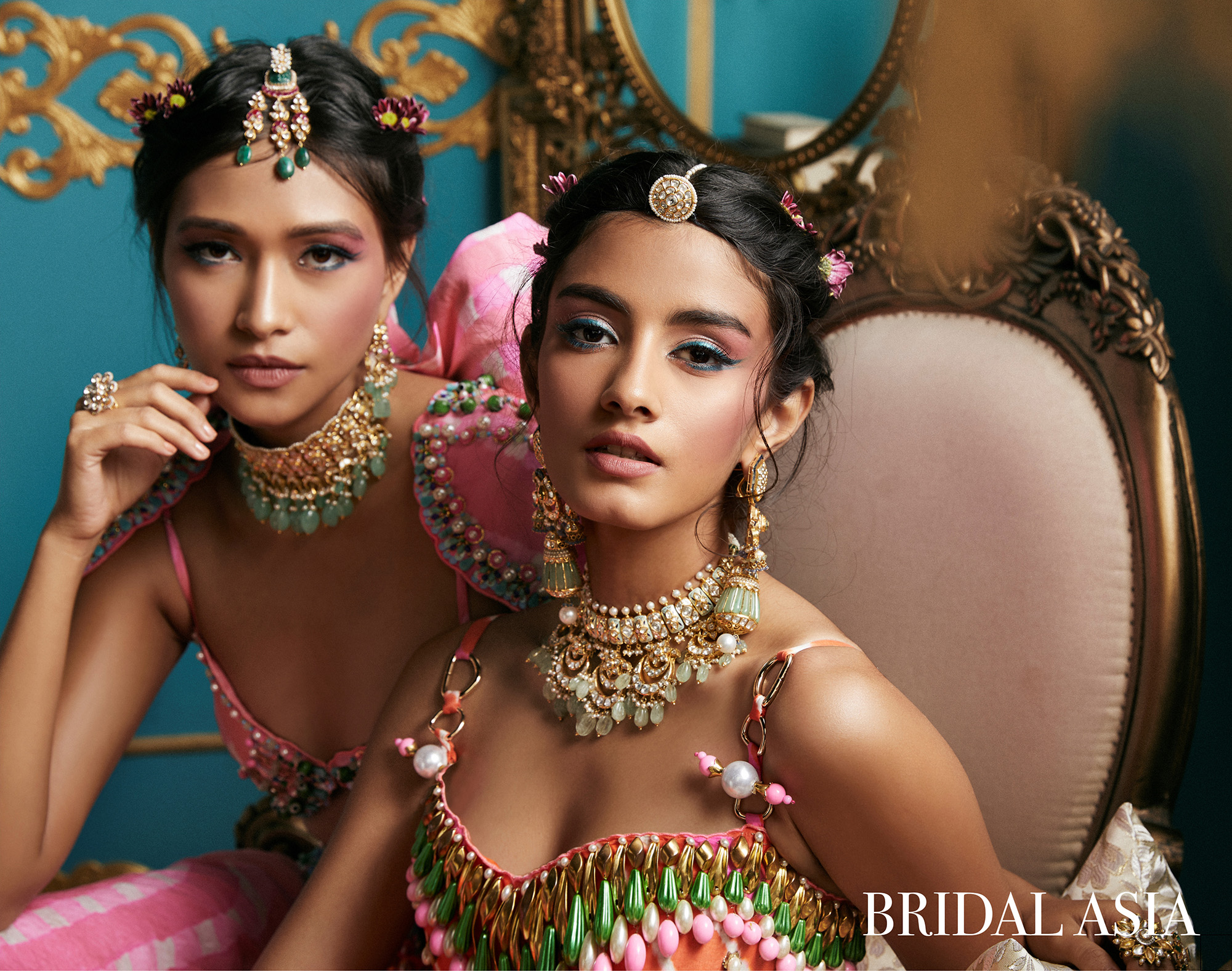 ---
#5. Rare Heritage 
 Exquisite Wedding Experiences from the Golden Era! Your one-stop bridal house catering to all your luxurious trousseau needs. Rare Heritage presents, TARIFA 2019 – Styling Every Story.
Witness grandeur and bridal dreams come true at Bridal Asia. Embrace elegance, glamour & grandeur with Rare Heritage's newest collection inspired by the world of Art Deco.
---
#6. Kantilal and Bros Jewellers, since 1948
Kantilal is celebrating 70 long and beautiful years. we have become one of the most trusted brand and a one-stop shop for your entire dream Jewellery .Kantilal Jewellers is the most trusted and visited jewellery brand in India for bridal jewellery, with loyalists  by  their immense and antique jewellery products. Kantilal jewelers are famous for its resplendent Kundan jewellery, magnificent bridal collections, artistic festival jewellery, contemporary Italian jewellery collection called Ria, and the royal jewellery collection.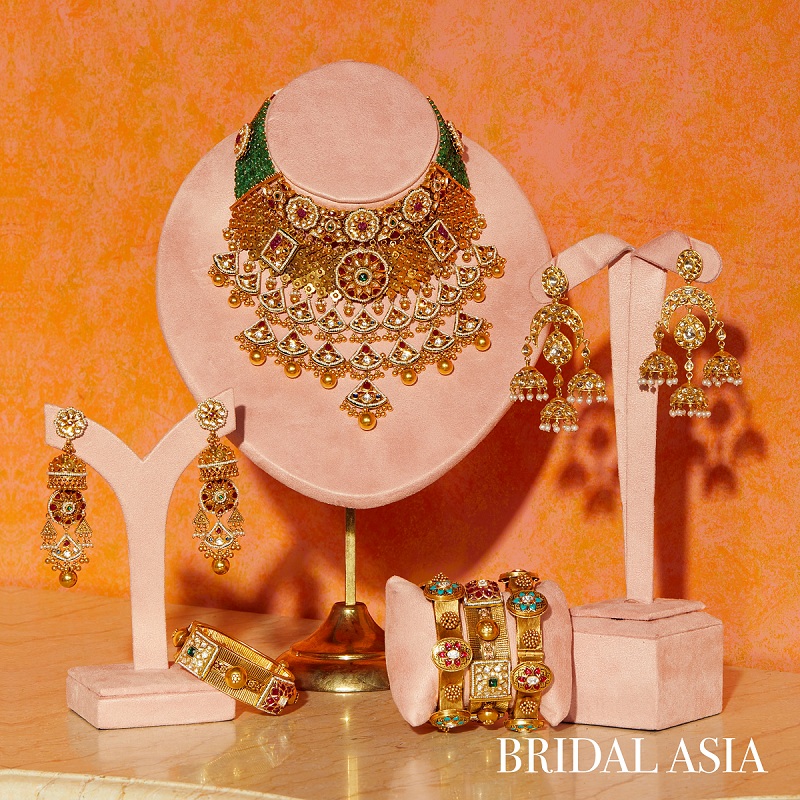 Every year Bridal Asia try and maintain a standard. They make sure that the outfits and jewellery are available for every occasion and for everyone. They personally keep a check on designs and quality. So this year will also be the same.
---
Checkout more links like these:When Delhi Got Lit Up – Nikita's Fairytale Shopping Gala | Jalsa Festive Exhibition 2016 ! | Wedding  Asia : A Festival Forever | Runway Rising, Fashion & Lifestyle Exhibition | Abhinav Mishra Presents Wildflowers Spring Couture 2019