Arranged Turned Love Marriage! A Gorgeous Chennai Wedding!
Dhaval and I (Priyanka) met for the first time in April 2019, in Mumbai. I was supposed to head to Goa for a conference, but I made a pit stop at Mumbai. I already dreaded the trip, because it was coming between me and Siddharth Malhotra (he was going to be at the conference too). So here I was in Mumbai waiting for him to pick me up for dinner. Our parents knew each other through family friends. He picked me up and we got talking. There was no filter or any inhibitions. I think that was the best part about us. We went on talking like we already knew each other, swearing, calling out names and making fun of each other. I surprisingly had a good time. He forced me to go to Goa the next day and that's what I did. Unlike any other arranged marriage, we were clear that we didn't want to commit unless and until we were sure.
Fast forward to the next six months, after multiple flights, tons of long-distance calls, difficult goodbyes and getting to know each other, we decided to get married. We wanted to have an intimate, yet fun destination wedding. We picked a place that was just perfect. Inter Continental Chennai. This was the place where we had our first date officially. We had an elaborate three-day wedding with all kinds of events and rituals. From a Barbeque night to a karaoke Mehendi we had a story behind everything. Such a cute wedding with the prettiest bride and most handsome groom in town #majorcouplegoals.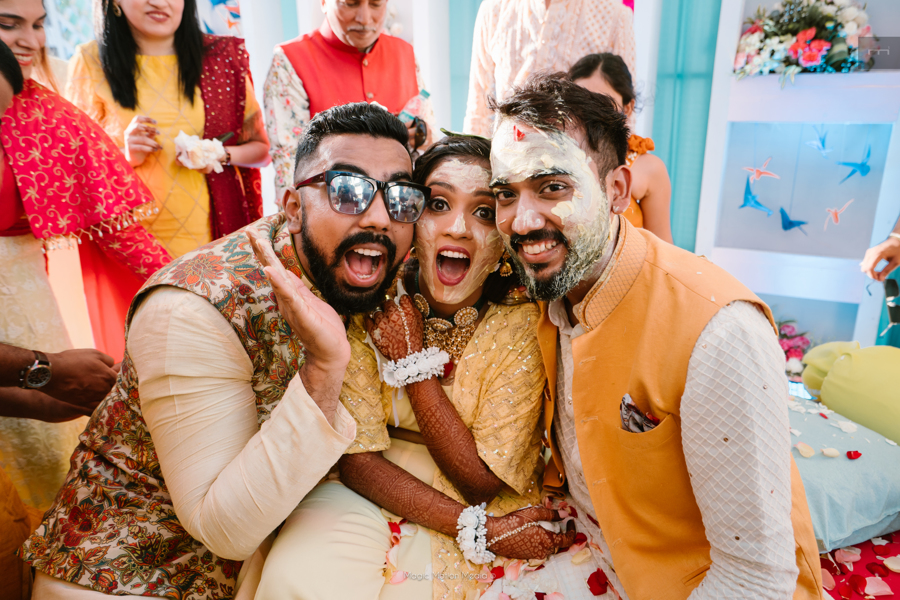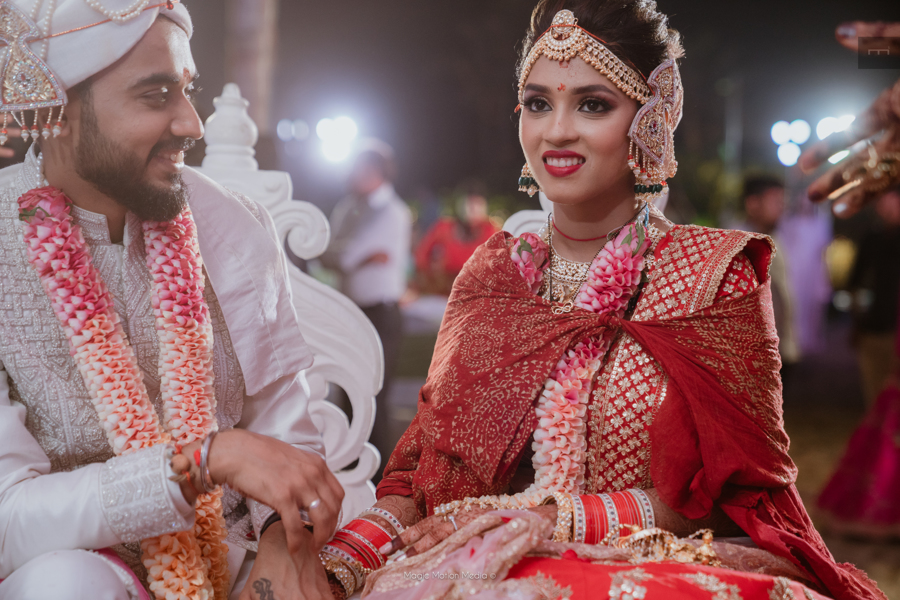 Photography by: Magic Motion Media| Makeup by: Final Touches Make-up| Bridal Outfits by: Sabyasachi| Seema Thakural| Papa Don't Preach| Kalki| Aravali| Groom Wear by:HP Suits| Prima Czar| Venue: InterContinental Mahabalipuram Chennai