Love Overcomes All Odds! A Fantastic Proposal In Iceland!
After 2.5 years of dating we knew what was going to be our next step. Well I knew 6 years back itself   when I saw him for the first time in Goa for New Years 2013.  Always liked his vibe when I had him around. His kindness towards people swept me off my feet, he literally did nothing for me to go head over heels on him. He lived in Kuwait and I lived in Dubai but we made trips to Mumbai so often to meet our friends and family. One day he finally commented on one my Instagram picture and that's it I never let him go after that. I grabbed that hook of a chance. He decided to come to Dubai to see me. He made me over sell myself to him for almost 5 hours. When he was leaving he told me we are right for each other but also wrong. After 6 months of us being the long distant friends, one day I just stopped returning his calls and texts, he flew right over to me and asked me out. Travelling has been the most important factor that connected us.
On my 30th birthday I planned to go for a backpacking trip to Norway and Icleland. He surprised me in Iceland by waiting for me at the hotel. We celebrated my birthday with a quiet dinner and then headed to see the Northern Lights and it was my dream to see it before I turn 30. It was dark with only his camera shutter sound and he told me to stay still while he takes multiple pictures of me as the northern lights dance over me. Few minutes later I see him kneeling on my side with a ring in his hand. I did not even let him complete what he had practiced to say and I hugged him right away. I was so excited even the camera could not capture me.
The wedding was a multi day affair with lots of fun, and weddingplz is happy to share their lovely story. Such joy and happiness is written all over Shabina and Sohail's face what a beautiful couple. From stunning wedding and pre wedding outfits to the decor and decor elements everything was given proper attention.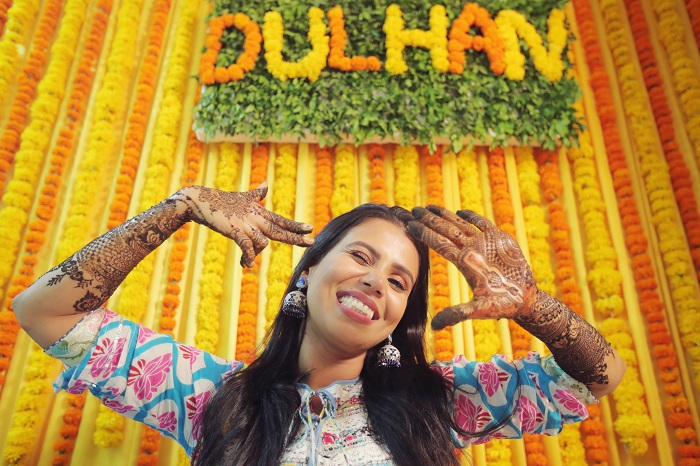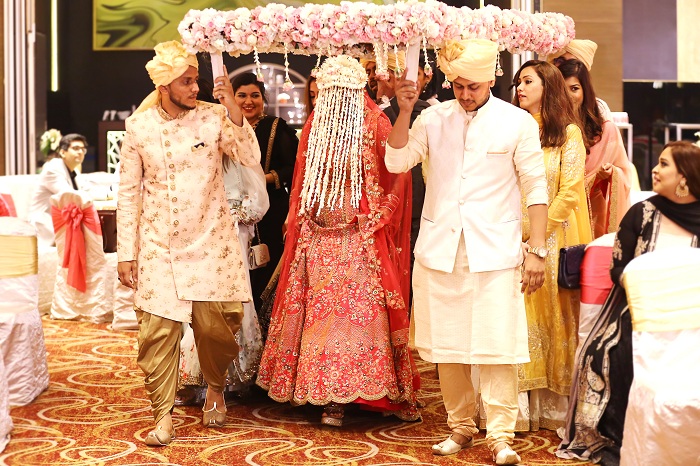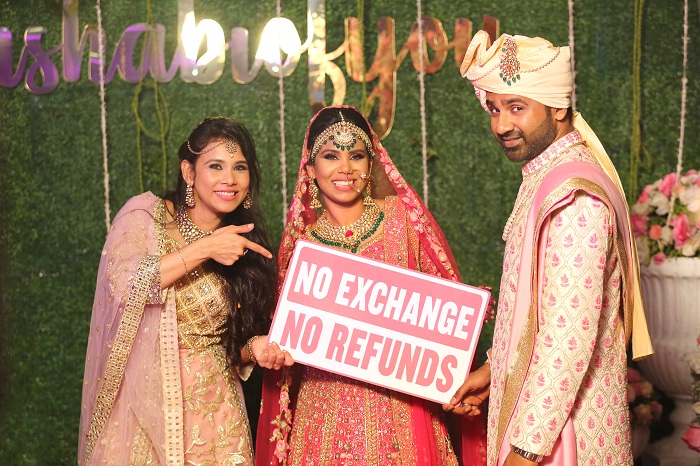 Photography by: Israni Phototgraphy| Makeup by: Neeraj Svare and Pakhi Pahuja| Grooms Outfit by: NM Studio and Hugo Boss| Decor by: Angel Dust Creations and Dreamzkraft| Venue: Sahara Star, JW Marriott and B Lounge
---
Checkout more links like these: Do me a favour lets play haldi| Pre wedding photoshoot inspiration by Noopur and Anish|Hindu Wedding Ritual|A Journey From Strangers To Soulmates