A Fabulous Goa Wedding With The Perfect Blend Of Royalty And Subtle Colours!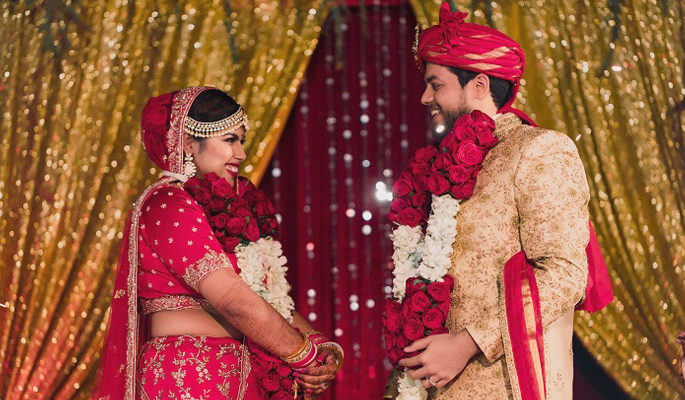 We used to work together in Mumbai and didn't even used to know each other well, except for the names and usual greetings in the office corridor. One day, Pankaj just asked me out on a date and had planned a perfect beach side, candle light dinner. The very next day, he called me and directly proposed for marriage. It was then we started to get to know each other and got our families involved.
Pankaj had moved to Hong Kong and he had been planning for the proposal for a few months, as I was traveling to meet him. Pankaj had booked a luxury weekend at The Venetian Macao and utilised their proposal package. Following an amazing private helicopter ride to Macao, which was fabulous, he took me out for a private Gondola ride in evening. Suddenly in the middle of the ride, he got down one knee and proposed, i could all the people around me, shouting, "Say YES!!", and i said "Yes", which led to happy tears in his.
Priya and Pankaj's wedding ceremony in Goa was a perfect blend of royalty and subtle colours which created a magnificent celebration for the guests. Planned by Diakon events, Goa; this wedding was a union of two cultures in a mesmerising, colour coordinated and floral setting, planned to the minute details by the bride, Priya herself. The festivities lasted in Goa for two days and was continued in Mumbai with a grand reception, which were captured beautifully in motion by Oragraphy.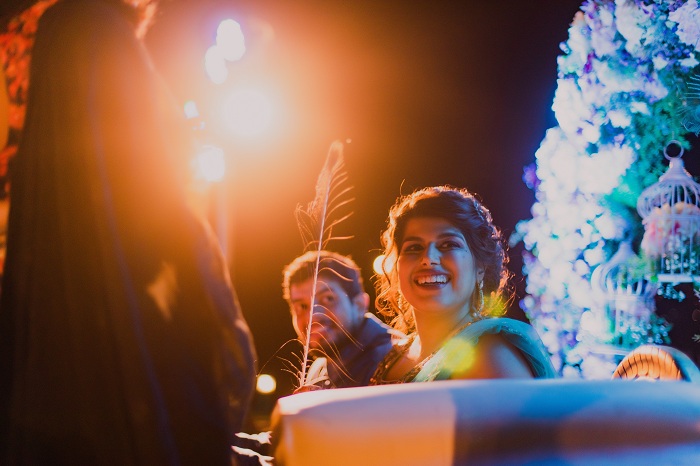 Venue: Royal Orchid, Goa and Sahara Star, Mumbai|Wedding Planner: Diakon events (Goa) and Dreamzkraft weddings (Mumbai)|Photography and Videography: Oragraphy|Brides outfit: Lalit Dalmia, Aza Fashions, Frontier Raas|Makeup by: Makeover by Sukanya (Goa) and Bridemeup (Mumbai)|Grooms Outfit: SSHomme
---
Checkout more links like these:Do Me A Favour Lets Play Haldi| Pre Wedding Photoshoot Inspiration By Noopur and Anish|Hindu Wedding Ritual|A Journey From Strangers To Soulmates