Fusion Of Two Hearts From Two States!
The best and most beautiful things in this world cannot be seen or even heard, but must be felt with the heart. Which happened to me when I first met her. Her charm was so appealing that I get attracted in first look specially her red bindi on her forehead and pinned nose.
It all started from then as it was surprising for me too getting attracted towards a girl for very first time. Our destiny gave us a new chance and we met again a year later and became neighbors in the same society. Ever since then, our individual stories became one. We started seeding our relationship with unseen bond of tenderness, hanging out, knowing each other in better way, sharing everyday commutes together. This relationship utter a bliss in my life.
Things moved quickly, our love blossomed, and our feelings matured to the point that we decided to officially get hitched! The best thing to hold onto in life is each other.
We would love to celebrate this sacred tryst with our close ones, whether it be family or friends. And, guess what – that's you!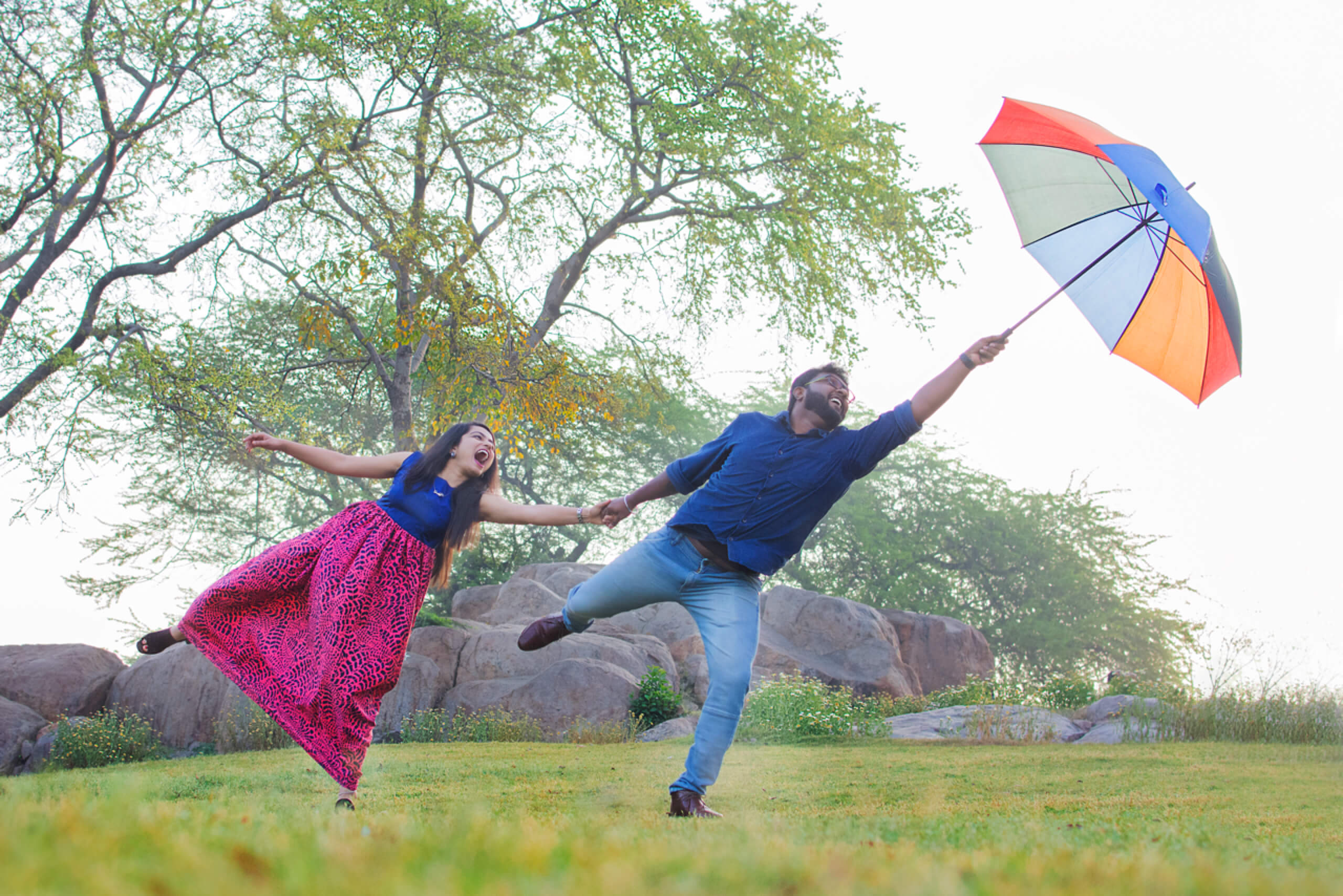 Photogrphy by Sanjay Pandita Photography
Shoot by @anulalvs
Shoot by @anulalvs
Photography by Anoop Upaasana Photography | Makeup by Popyz Beautique and Spa
Groom Wear : Manyavar | Bridal Outfit : Maharani Collection (Chandni Chowk, Delhi)
---
Checkout more links like these: Pre Wedding Photoshoot Inspiration By Noopur and Anish | Hindu Wedding Ritual | A Journey From Strangers To Soulmates | Love Overcomes All Odds! A Fantastic Proposal In Iceland