Romantic Love Proposal !!!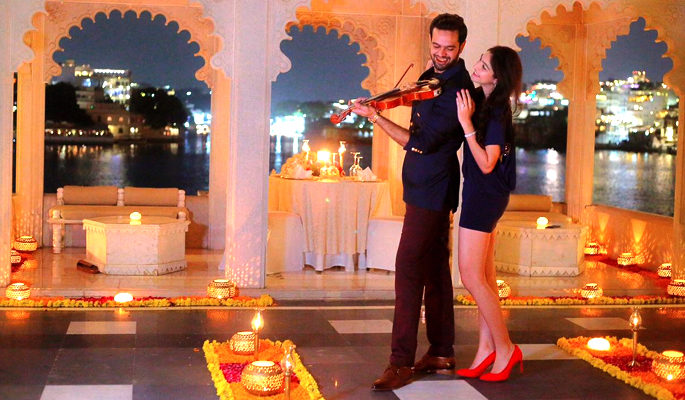 My name is Pooja Gupta and my fiancé's name is Anshul Doshi. We both are from Bombay. I am into Elusive Dreams events and he is in his family business.
So to begin with, We met through family in an arranged set up a few months back and in our second meeting itself we knew how compatible and similar we are. Our story is very interesting because we changed an arranged set up to a complete Love marriage. We met multiple times after that and took our own sweet time to decide. We didn't have any family pressure or anything, our families have been extremely supportive the whole time. He was the first boy I met and I was the first girl he met. And we knew we didn't need to meet anyone else. He is the man of my dreams and the Prince Charming I was always waiting for since I was a little girl.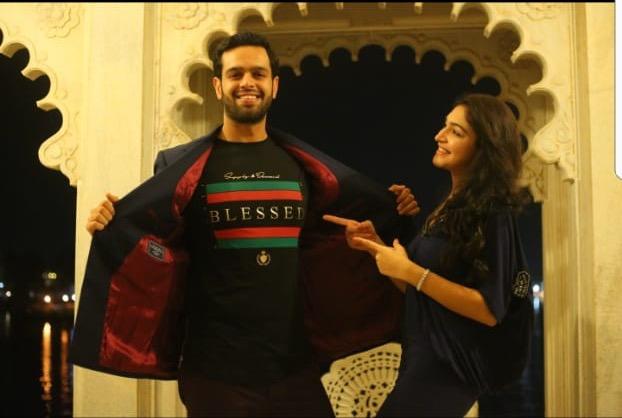 ---
We both always wanted a fun proposal !  We decided to go to Taj Lake Palace, Udaipur for the weekend before our OFFICIAL ROKA which was to happen in 2 weeks.  Little did I know he had booked the Mewar Terrace and had musicians playing soft music, beautifully lit candles and flower decoration. A professional photographer and firecrackers at the time of the proposal. A beautiful dinner with a specially curated menu by him and the chef. It all seemed so magical and so dreamy, and to my surprise he went on his knees, gave an emotional speech and proposed to me. ( which was a surprise to me )  The next day at lunch was the time I was to propose to him ( which was a surprise for him ). Next to their beautiful pond and fountain, I went on my knees and proposed to the Love of my life.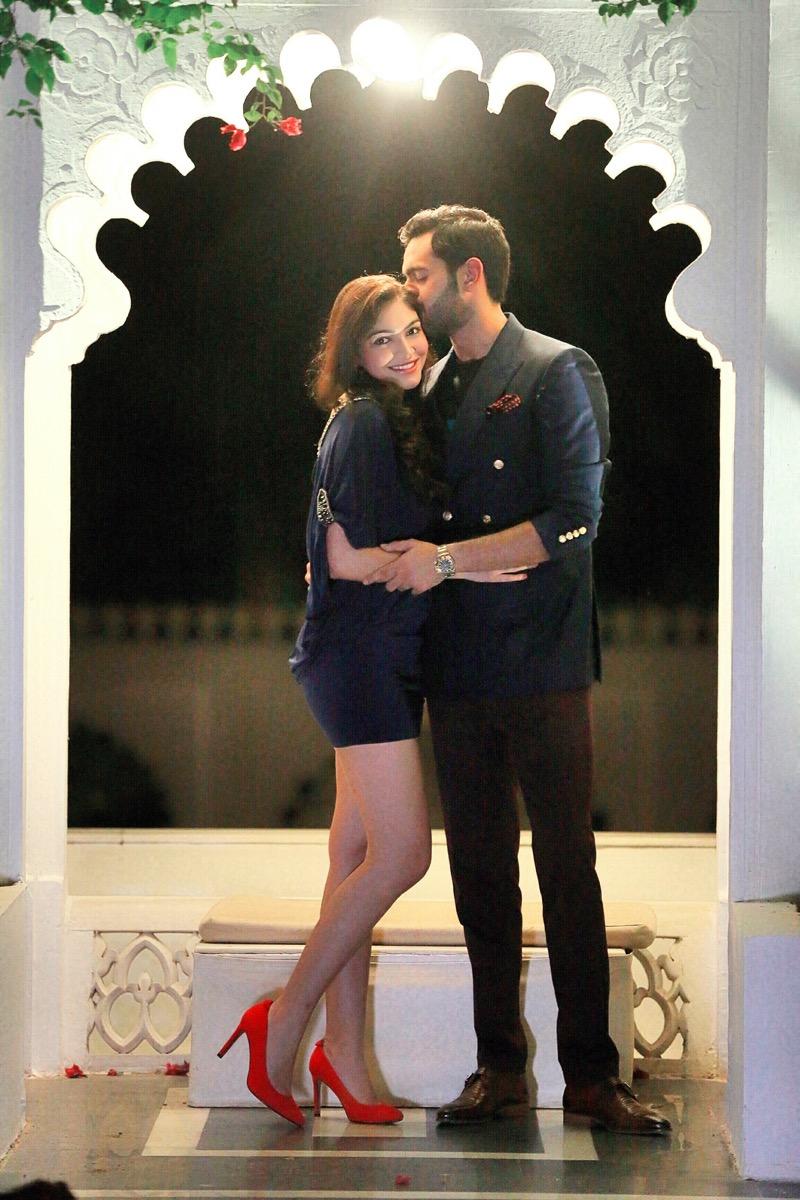 ---
It was a double proposal and double celebration for us. Taj did everything beautifully and exactly how he and I wanted our proposals to be. From our airport pick up to our airport drop the next day, everything was very luxuriously planned and beautifully done. Definitely a dream come true !!
---
Checkout more links like this : Love Story Dubai to Lucknow | When Mr. Advocate Met Social Butterfly | The Wedding On Wheels | Nehal Thakkar​ ♥ Anup Chandran​ |
A Love That Knew No Norms