Love At 'Round of Shots' #KABANNG
We heard 'Love at First Sight' and here comes 'Love at Round of Shots' 🙂
When it comes to doing something unimaginable but extraordinary, leading costume jewellery brand Outhouse is always ahead of the curve. So, suffice to say, that the wedding of its co-founder, Kaabia Grewal, was nothing less than a wonder to witness. The brand left no stone unturned in making it one of the most exciting weddings of our time. The team whisked off to the eclectic shores of Vietnam for a one-of-a-kind celebration, surrounded by family and close friends. Outhouse has done the jewellery for all three days of the wedding. The bridal couple along with the family and bridal entourage were decked in Outhouse Jewellery too, especially the never seen before sea-shells bridal Kaleeras.
Couple Story Two years ago, boy meets girl over shots at a friends wedding. Never underestimate the power behind a round of shots coupled with charm and charisma. It's been a beautiful rollercoaster ever since, but the first ride is over, and we're ready to build a whole new one, with you by our sides to inaugurate its grand opening
The best kind of love awakens the soul, making us reach for the stars. That's what we hope to continue to give each other till the end of time, and that which we hope to share with you during our wedding weekend adventure. So here's to a round of shots at #KABANNG, and embracing (or maybe even meeting ;)) your better half. We cannot wait to share this magical moment with all of you.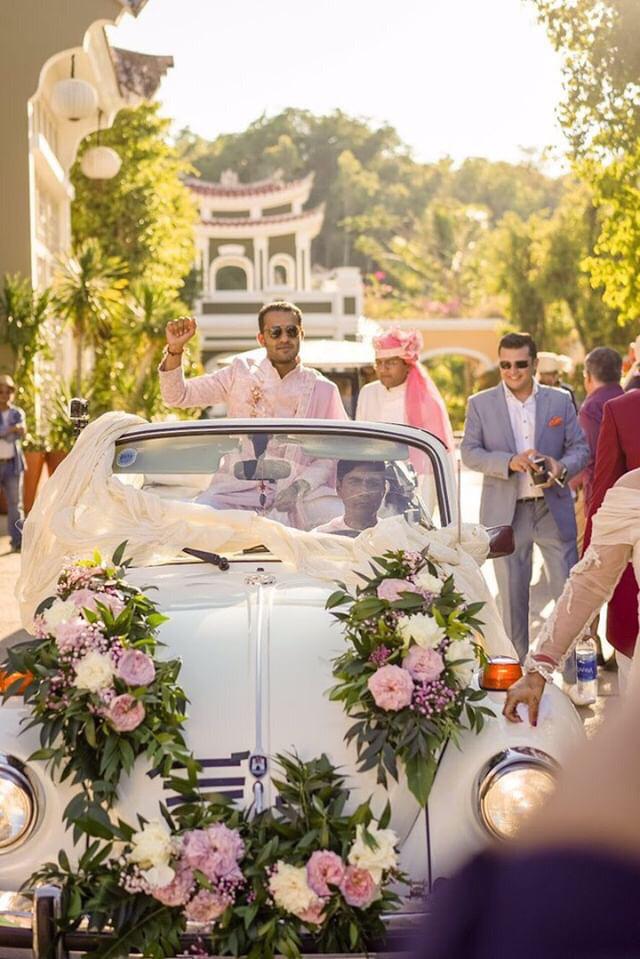 Bridal Jewellery : Outhouse Jewellery | Decor : Silhouette Events |
Photography : Naman Verma Photography
---
Checkout more links like this : The Wedding On Wheels | When Mr. Advocate Met Social Butterfly | A love That Knew No Norms | I Wanted Umang And I to Just Have Fun And Celebrate The Beginning Of Our Lives Together | Love Story Dubai to Lucknow