Bridal Bindi, A Small Yet Most Significant Ornament Completing A Bride's Look
An Indian bride's beauty is undoubtedly enchanting that reflects her eternal beauty. The beauty of a bride goes undefined; the aura that she holds is such an astonishing. Every small details keep so much of importance adding grace to her look from forehead to toe, the ornaments or the saree she wear must make her look stunning. So a small bindi yet most significant ornament to wear on wedding is most important for a bride. It is such an ornament that creates magic to bride's look and makes her feel complete and content, that fulfil her desire to look unique on such an auspicious day.
Apart from the beautiful saree and jewellery, bindi enhances the bride's beauty even it completes her look. There is also a significance for bindi according to Ayurveda, as it plays an important role in promoting good flow of blood throughout the body and improves the concentration due to it is placed on the centre of forehead. There beautiful designs and colours of bindis available in the market to match up with the bridal outfits.
Here are some bridal bindi designs which surly catch your attention…! Pick any design that suit best to your outfit whether small or big sized, whether colourful or the divine red one. Have a look, choose the best for you!
# Red
  Looks always graceful on any outfit. Red coloured bindi is evergreen to go on any
designer or coloured outfit giving an impeccable look to the bride wearing it. Also there is a
great significance of red in marriages as it is believed to be most auspicious.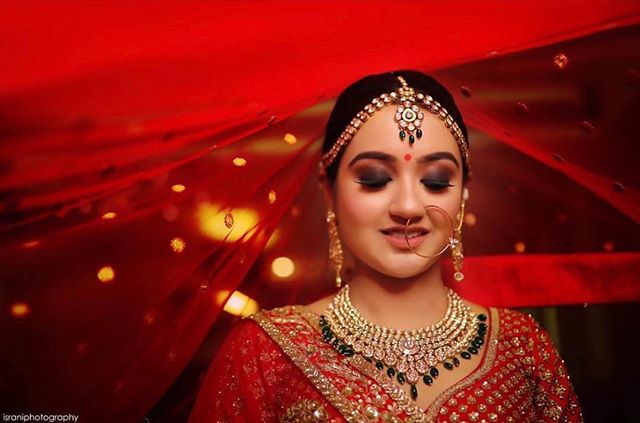 ---
# Maharashtrian Style bindi
It is the distinguished bindi design beautifull shaped like a crescent moon. Also known as chandrakor bindi keeping the popularity as it was famous among queens.
---
# Tiny one
Size small but holding the timeless elegant look. Sometimes size of bindi helps in
enhancing the bridal look which should be given a proper care and rightly chosen one.
Depending upon the face cut if brides, smaller sized bindi suit the most on brides.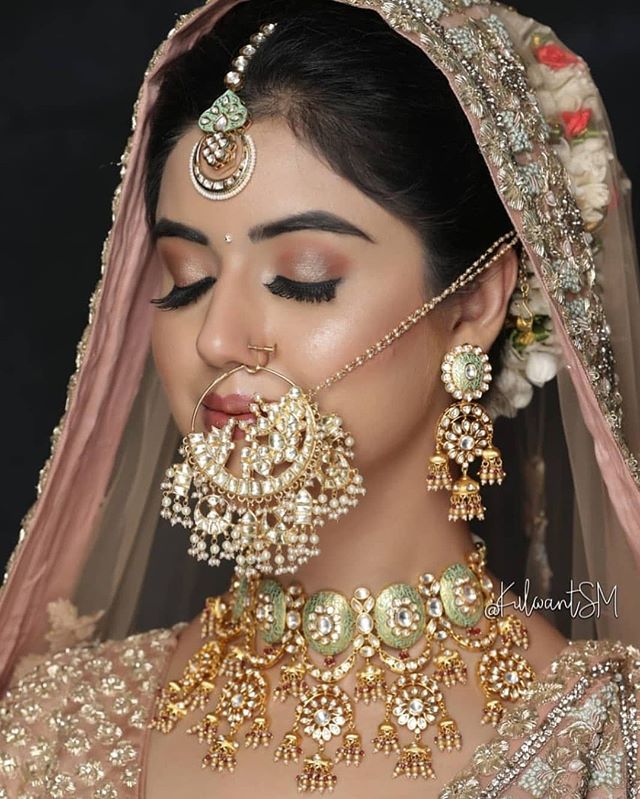 ---
# Green Bindi
Green has different shades. It is also such a coloured bindi that look perfect on any outfits besides outfits of any colour.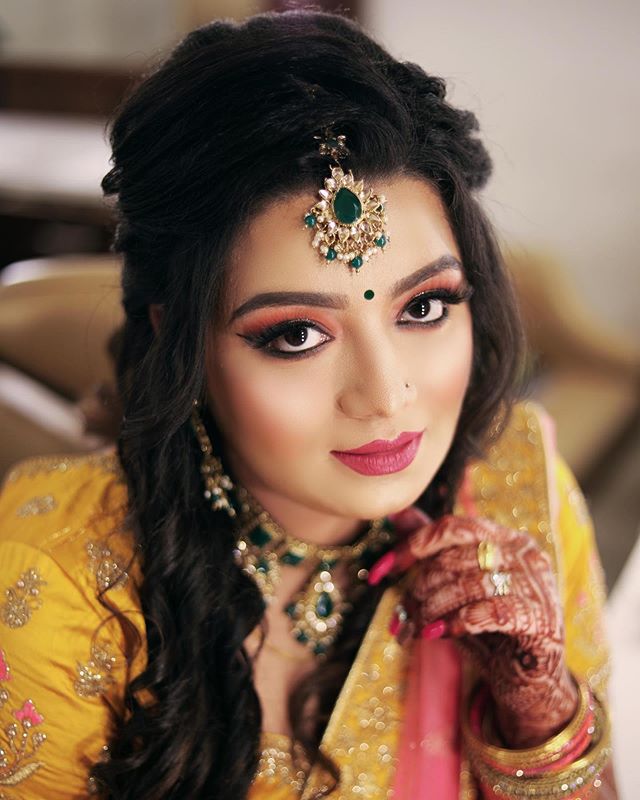 ---
# Pink Coloured
 Specifically matching up with the pink outfit to add grace in look. You can
also add more grace to such designs by mixing two colours of bindis according to your bridal
outfit. It will give that new look.
---
# Bengali Style
 Inspired by Bengali style, a bigger in size holding the bold and promising look. Such traditional simple red and white kum-kum bindis add more beauty and charm to her face also retain energy in and enhances the bride's concentration.
---
# Layered Design
Bindi made by using two or three bindis in fashion that gives a layered look at the same add more beauty and charm to bride's face.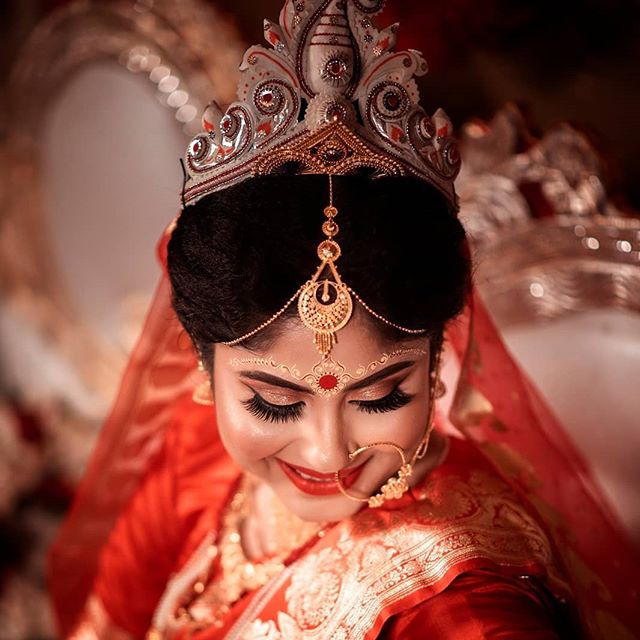 ---
Checkout more links like this : 10+ Trending Makeup Artists On Instagram|12 Makeup hacks Every Girl Should Know | 5 Great Ways To Clean Your Makeup Brushes At Home | How to apply bold lipstick with minimum eye makeup