How Two Strangers Beautiful At Heart Come Down To Find The Love Of Life.
Story Of Vrinda & Mohit
They happen to meet in college, things played in such a way that brings them closer together forever. It's a story of two strange but beautiful souls.
At first, when they meet Vrinda couldn't stop talking while Mohit didn't utter a single word. That all weirdness seems working not all. But that turned out in another way around, something different that changed a lot in just a few of their meetings, that they became good friends of each other. He couldn't stop his humor and she couldn't stop laughing, that's why they both were unique in their own way!
She fell in love with his honesty and the abundant love & respect he showed towards her family. For him, it was the purity of her heart glowing in her beautiful smile that made him weak! Love made them adjust and enjoy each other's habits, likes, and dislikes. And that's how two people who were poles apart started thinking alike dreamed of a beautiful future together and are just inseparable now, most importantly showing respect for each other's differences in thoughts and finding ways for happiness together!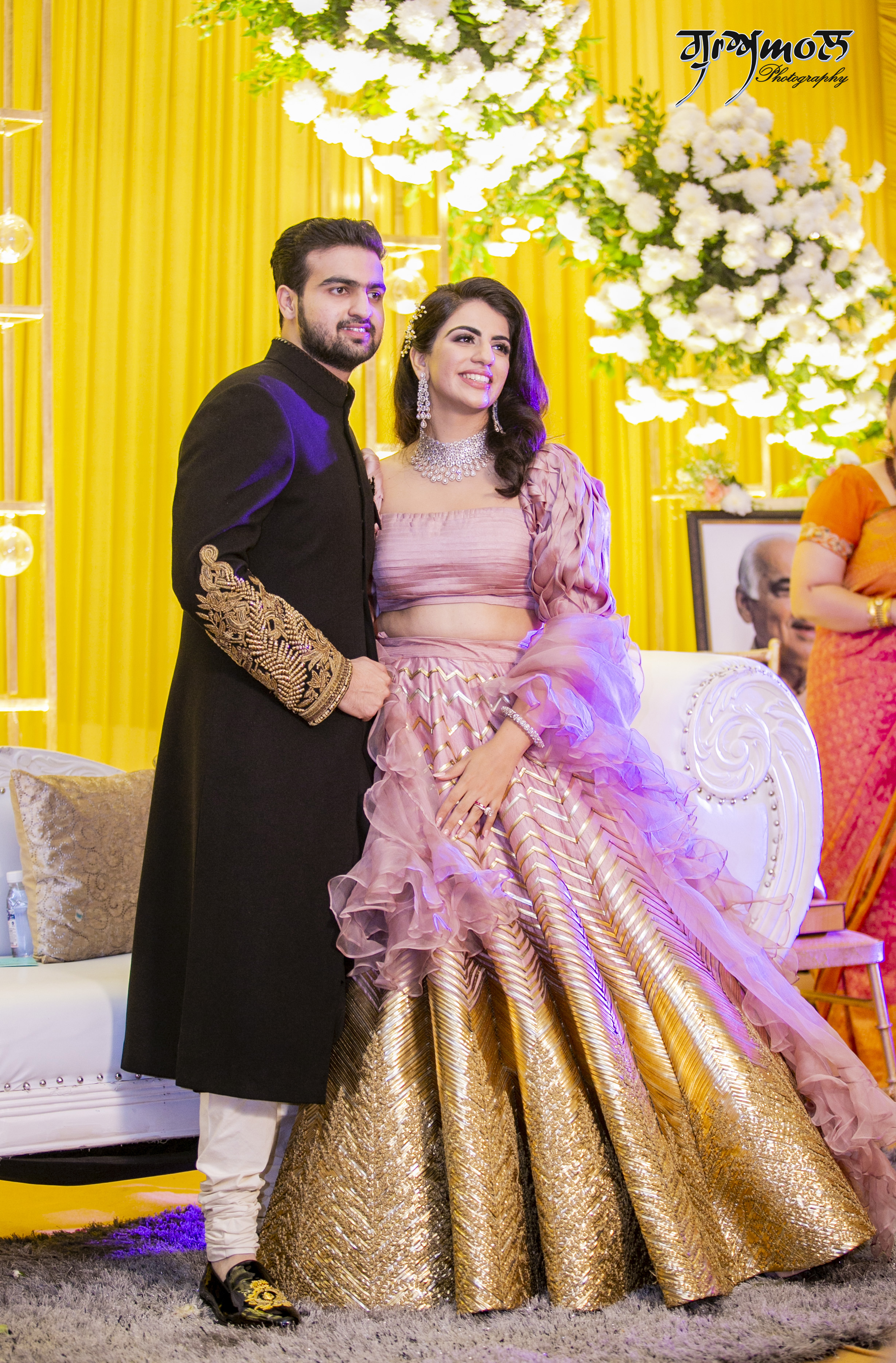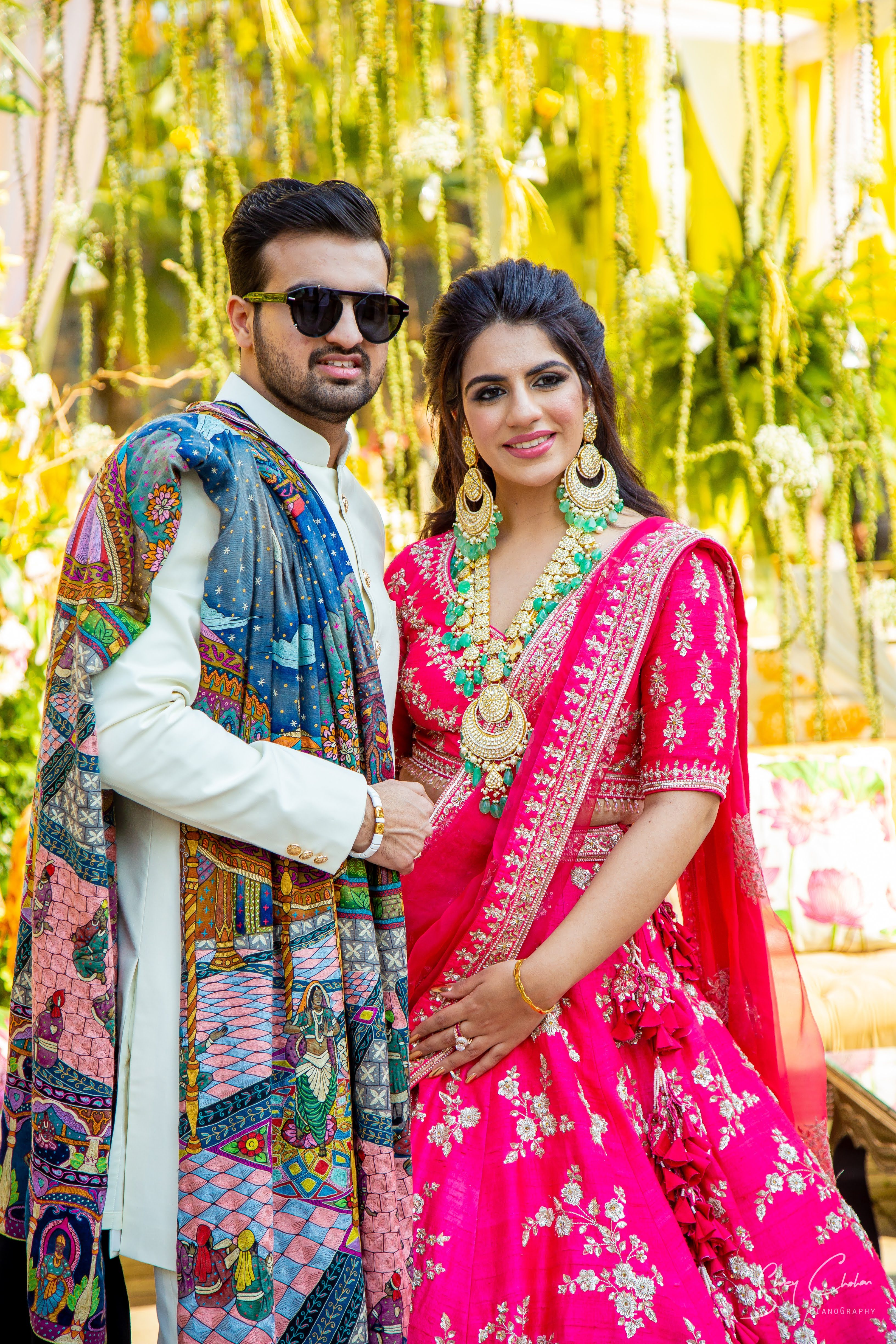 ---
Bridal Outfits By : Anita Dongre / Groom Outfit : Dewan saheb / Makeup By : Speastland
Photography By : Shreychohanpianography / Venue : Ritz, Ambiance Island
---
Checkout more links like this : Proof That Arrange Marriages Can Be Thrilling! | Arranged Turned Love Marriage! A Gorgeous Chennai Wedding! | Fusion Of Two Hearts From Two States! | A Fairytale Wedding : Of Finding A True Love And Life Partner | Wedding Unfolding To Unique Story Of Finding A True Partner