Remarkable Outfit ideas to pick for such a divine temple wedding!
Wedding is such an occasion that comes in one's life only once and for that any girl want to look magnificent on the day which truly reflects her eternal divine beauty. She wants to vow herself to the auspicious occasion. To get that astonished bridal look is a dream for most of the girls, but for some girl who loves simplicity, it is quite opposite. They just like to embrace the family affair and be surrounded by her close friends. Also they want to keep the wedding
function in its simplest form way possible.
Therefore for them, temple wedding is really a great idea to opt for. Also in the present situation where global pandemic has cost everyone's life hard, such wedding will be helpful for not creating so much of gathering and following the government rules. Being conscious to her bridal look she wants to choose the best outfits for such wedding which should look simple and calm. Getting married in temple is in trend now a days which look serene
surrounded by the positive vibes of god's grace. One should choose such temple wedding outfits that are comparatively light in weight and sober in look.
Here we have selected and picked some fabulous outfits to be wear on a wedding taking place in a temple. These outfits will surely fill your with the prospects of calmness. There are multiple options for selecting your wedding outfits from anarkali to saree, choose the suitable one and get that look which best suits your desire.
Outfit By Ritu Kumar
---
---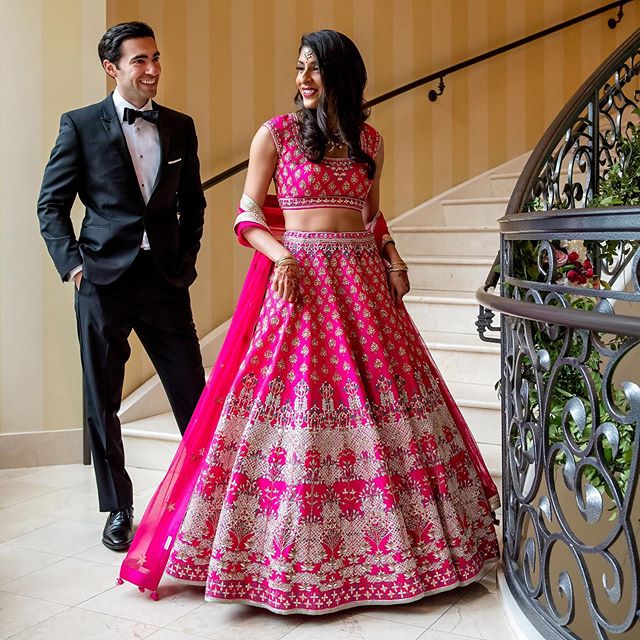 ---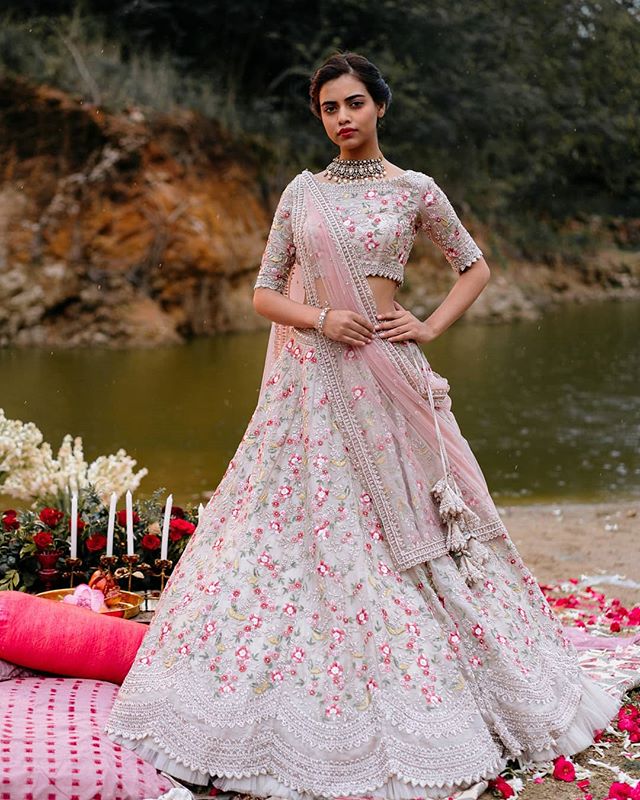 ---
Outfit By Sabyasachi 
---
Outfit By Abhinav Mishra
---
---
Shot By : Sunny Dhiman Photography
---
Outfit by Anita Dongre
---
Checkout more links like these: Top 10 Places From Where You Can Pick Up Your Lehenga In Chandni Chowk | 7 shopping tips to keep in mind before buying your wedding lehenga | Pink alert!! Lighter shades of pink lehengas in trend | Pocket friendly bridal lehenga stores in karol bagh