Best Ideas For Smokey Bridal Eye Makeup In Different Shades Except Black !
Eyes are the most important part of our body that speaks about beauty. Our eyes has also the tendency to show our expression which are not spoken as they are quite expressive. For a bride whose looks keep so much importance need to be done such eye make-up that is appealing and showing the real beauty of her. Smokey eye is something that smoulder adding that elegant look to bride's beauty. The classic black smokey eye is all time fav which look intensed and sexy. Apart from choosing black to give your eye that smokey style, you can go for different other shades. There numerous colour option to include in your eye make-up. There are red, dashing blue, green or
even multicoloured eyes. It depends on totally your choice and wedding outfits, which is more suitable for you or which you would love the most to go for. We have brought some best ideas of smokey eye makeup to get that awesome look on your D-day. Don't think so much just give your eyes the chance to breathe well. Sparkle all the way and steal the hearts of everyone be there!
Different other shades of smokey eye for brides other than black
#Green Shade
The green smokey eye give way to look that gorgeous and soothing look.
Makeup By Parul Duggal
Makeup By Ashima Dawar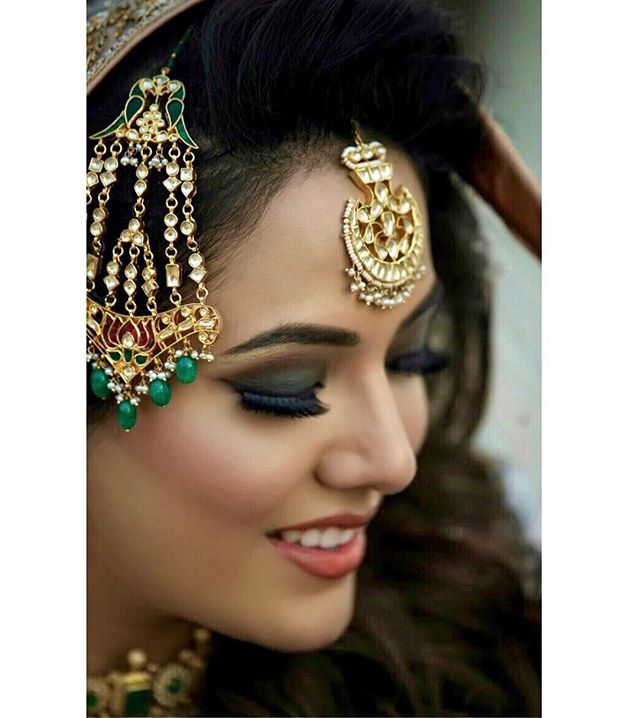 Makeup By Kajol R Paswwan
---
# Brick Red Smokey Eye
Red has always an evergreen aura for bridal makeup and outfit. Getting that intense and most appealing look choose to dust your eye with a red shade.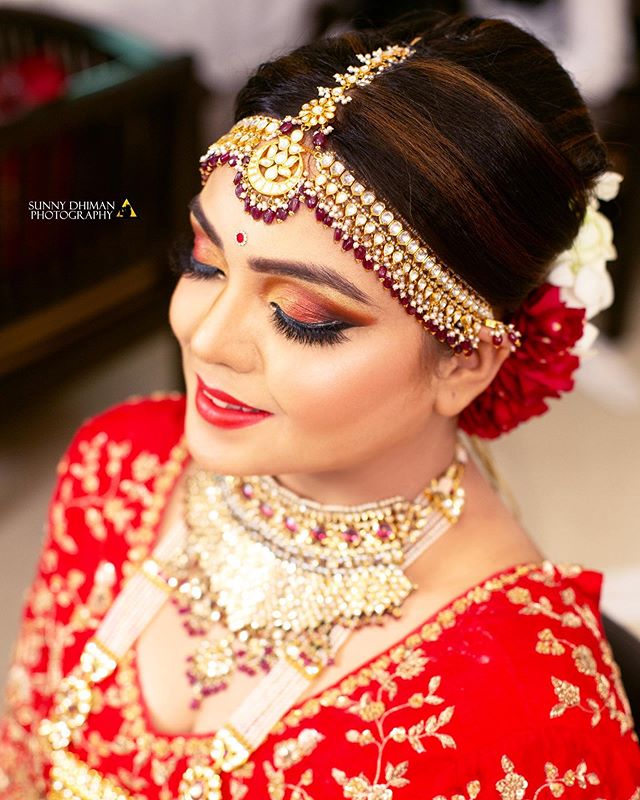 Shot By Sunny Dhiman
---
# Blue
 Blue smokey eye are the potent one. It look so elegant and attractive which is must to try on your wedding.
Makeup By Meera Sakhrani
Makeup By  Prerna Khullar
---
# A Mix of Baby Pink and Purple Shade
Pink with a shade of purple would be perfect for your wedding to match up with your outfit if you have chosen pink outfit.
Makeup By Pratishtha Arora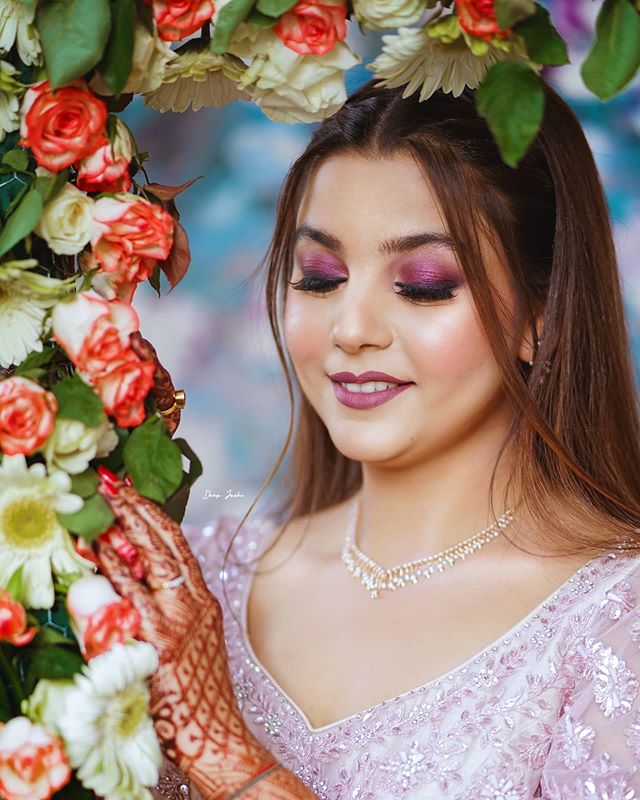 Makeup By Orange The Salon
---
# Orange
 Smokey Orange eye could make you feel that calm and peace that you would get in love with it to have on your wedding.
Makeup By Shilpa Vanvari
Jewellery By Hajoorilal Jewellers
---
# Eye shaded with Gold
To get that extra glitter and irresistible look, gold can play a big role and can do wonders to your look.
Photography By Hitched & Clicked
Makeup By Pratishtha Arora
---
# Grey Eyes
Smokey eye coloured in grey shade is lighter than black which look so versatile.
Source Rubina Muartistry
---
# Brown with glitter
 Brown shade are darker but looks different than black. Put it if you want some dark shade.
Makeup By Kirti Jotwani
Makeup By Kajol R Paswwan
---
# Multicoloured Smokey Eye
There lot to do with multicoloured smokey eye as it can go with any outfit you want to pair with.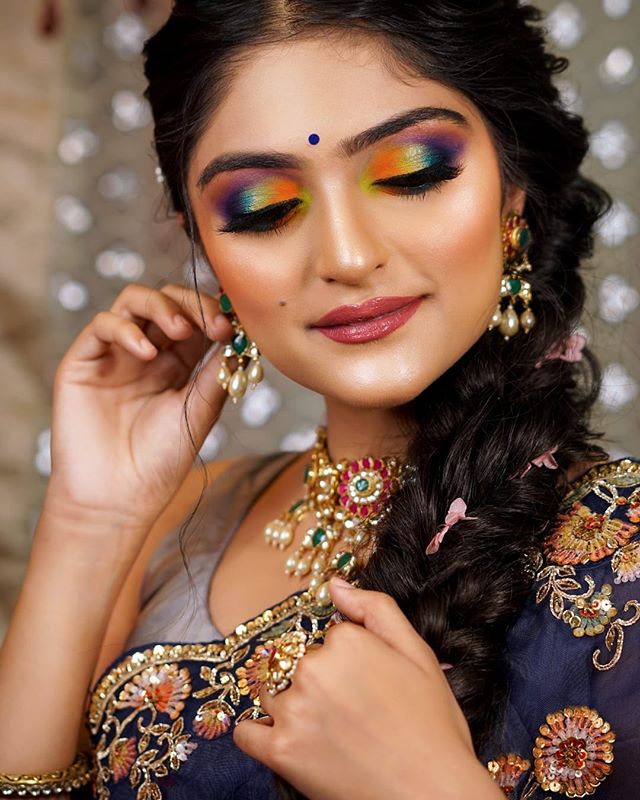 Makeup By Orange The Salon
Makeup By Kajol R Paswwan
---
Checkout more links like this : 10+ Trending Makeup Artists On Instagram|12 Makeup hacks Every Girl Should Know | 5 Great Ways To Clean Your Makeup Brushes At Home | How to apply bold lipstick with minimum eye makeup