At #Lockdown, All We Can Do Is To Utilize This Time For Your Wedding Preparations!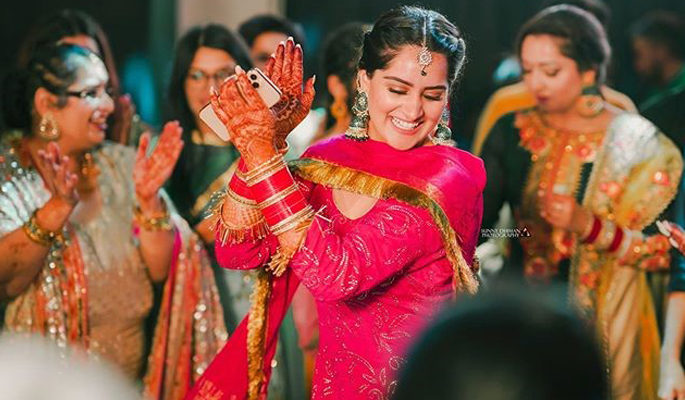 The feeling of getting married is impeccable for anyone. But due to the current conditions and this severe coronavirus outbreak has affected every bit of life. No one is left untouched by the adverse effects of this coronavirus especially those who were to get married soon. At the same time if we think about the positive side of it then you have probably get more time to enhance your wedding preparation. So don't waste time getting upset and thinking of things that have gone already wrong rather get up and keep that same level of excitement for your wedding and try to add some more input in the bridal trousseau. Be more choosy, take excessive care in making choices since you have got more time. Don't hassle, don't panic just be relax and think of the best things you can do in your wedding. This is the best time to focus on your wedding preparations and yourself in order to look gracious on your D-day.
Follow the below-mentioned tips and stay tuned to good habits and positive thoughts; Things you
can do at home in lockdown:
#Skincare for flawless bridal skin
To look beautiful is every bride's dream. While in busy schedules and daily life routines in general, brides hardly get time to pamper their skin. Use some good quality face mask to improve the texture of your skin so that your skin gets detoxified and start glowing.
Shot By Sunny Dhiman
#Self Care is a must to have
If You are the kind of a person who loves herself then caring yourself is the best thing you can do to transform and find the best version of yourself. Self-care doesn't only mean fitness or skincare but more than that. You have grace time to involve yourself doing what you love to do. Be creative, be constructive utilize this time properly to grow more. You will get inner peace that will surely reflect on you. Do things that make your heart happy and singing. If you are an artist then create some art that you always had wished for, if you are fond of cooking then try some new recipe, do what your heart and mind say to you. You will feel delighted and excited as well.
# S line 
Do you want that then workout A girl has always dreamt of getting that exquisite look on her D-day. You will definitely get you just need to put some extra efforts. The workout is the best option you can go for to get that awesome look on your wedding. So get up, follow up a routine and maintain proper diet, do exercise to burn those extra calories. Yes you can do it.
Outfit By Asiana Couture
#Haircare
Best Way to Gain that lost luster Hair is one of the most important parts of beauty in bridal look. So it really necessary to take proper care of hair to get back that shine and healthy look. Oiling your hair, using some homemade stuff like applying eggs will do wonders on your hair. Will help you in gaining that volume and
#Discover some new Wedding Ideas
 There is always a possibility to do more so find some innovative ideas for your wedding. Visit some sites, get some ideas from Mehndi to bridal lehengas. Get tuned to some latest trends despite being downhearted.

To be preventive as to add some more essentials to your Bridal Trousseau is a must! Apart from these self cares, you can also put extra care to fend off this coronavirus.
 –Face Mask
 Using a face mask is the most necessary thing to do in order to breathe fresh air and keep away from polluted air. You can also create designer masks.

-Hand Sanitizer
Putting on hand sanitizer regularly containing the accurate amount of alcohol would be the safe and the best disinfectant.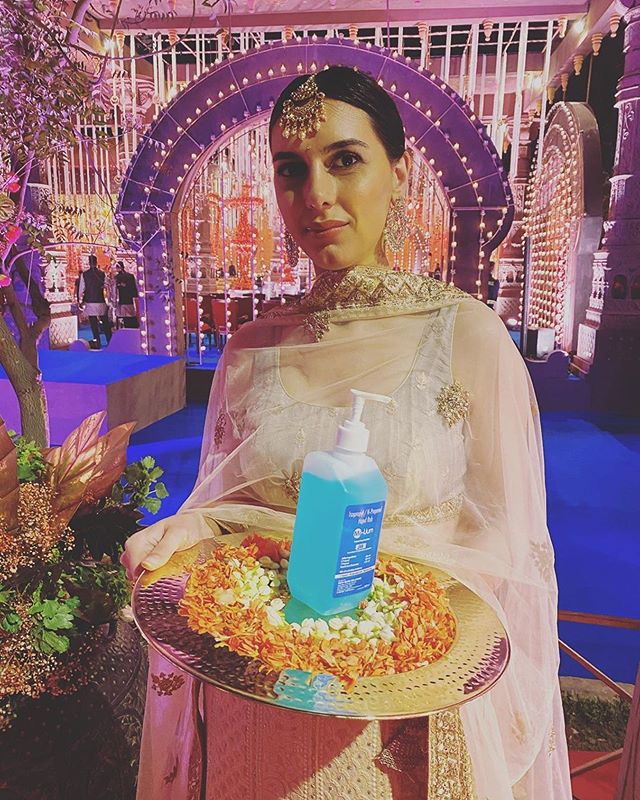 Photography By Wedding Filmer
-Regular Hand wash
Taking preventive measures is better to follow to keep safe and get rid of harmful germs. You can use also use hand wash containing some nice fragrance.

-Sunglasses
According to WHO preventive measures include avoiding touching your eyes and mouth. So these sunglasses would really be helpful to keep your hands away from your eyes.
-Gloves
Using hand gloves would be better to keep away germs today and further also.
---
Checkout more links like this : A Guide To Underarm Skin Care Treatment | 4 Wonderful Ways to Treat your Skin This Summer! | 6 Mantras Of A Picture Perfect Makeup | 5 Beauty Essentials That You Can't Forget