A Royal Wedding with a feel of nature's love: Jaisel Jain & Abhishek Khimraj!
The wedding story of Jaisel & Abhishek
A wedding where two people get hitched after discovering their love, let's see what the bride has to share about her love and wedding. It was an auspicious place, a temple where we first met six years ago. From there, our friendship started. In our College fest, he suddenly asked me to go out and then he went back home, left me there when I answered him a No. Slowly I started falling for him but he started avoiding me, my calls, and meeting which we usually do earlier to our cold fight. But I kept on trying to reach him. That last for six months, then it was time for his birthday. And I found it really a good moment to ask him to go out. But unfortunately, he could not respond to my calls, not even my text messages. He has also some instinct that I had started liking him through my rigorous try to get him. But he was pissed off by my behavior so he called me back and made me realized how I created disturbance for him. On that point, I apologized for all that mess and asked him for a date for I had to share something very important to him. He was happy to know that I am trying to hit on him and had feelings for him but he wanted to confront me, so what he did. Therefore I gave it one more try and asked him again to have a meeting. Then what happened next is the most wonderful feeling for me. He picked me up and we both went for a long drive. We stopped at a highway and asked him again, and he replied to me a No again. Then I got down the car to take a view and embrace the beauty of the spot. He called me in and got a cake and a beautiful diamond ring for me. I responded with a big YES, truly it was a wonderful day and we both cherish that day, as it is so special for us. This is how we get hitched. We always wanted to have a royal wedding with a touch of nature's love and inspired by natural beauty. Ranakpur's Kings Abode was the place where our wedding took place. Also, I had wish to have one of my wedding functions at my grandparent's place, so we decided to celebrate Mehendi event at my more than 100 years farmhouse in Jawaibandh, Rajasthan.
---
---
---
---
---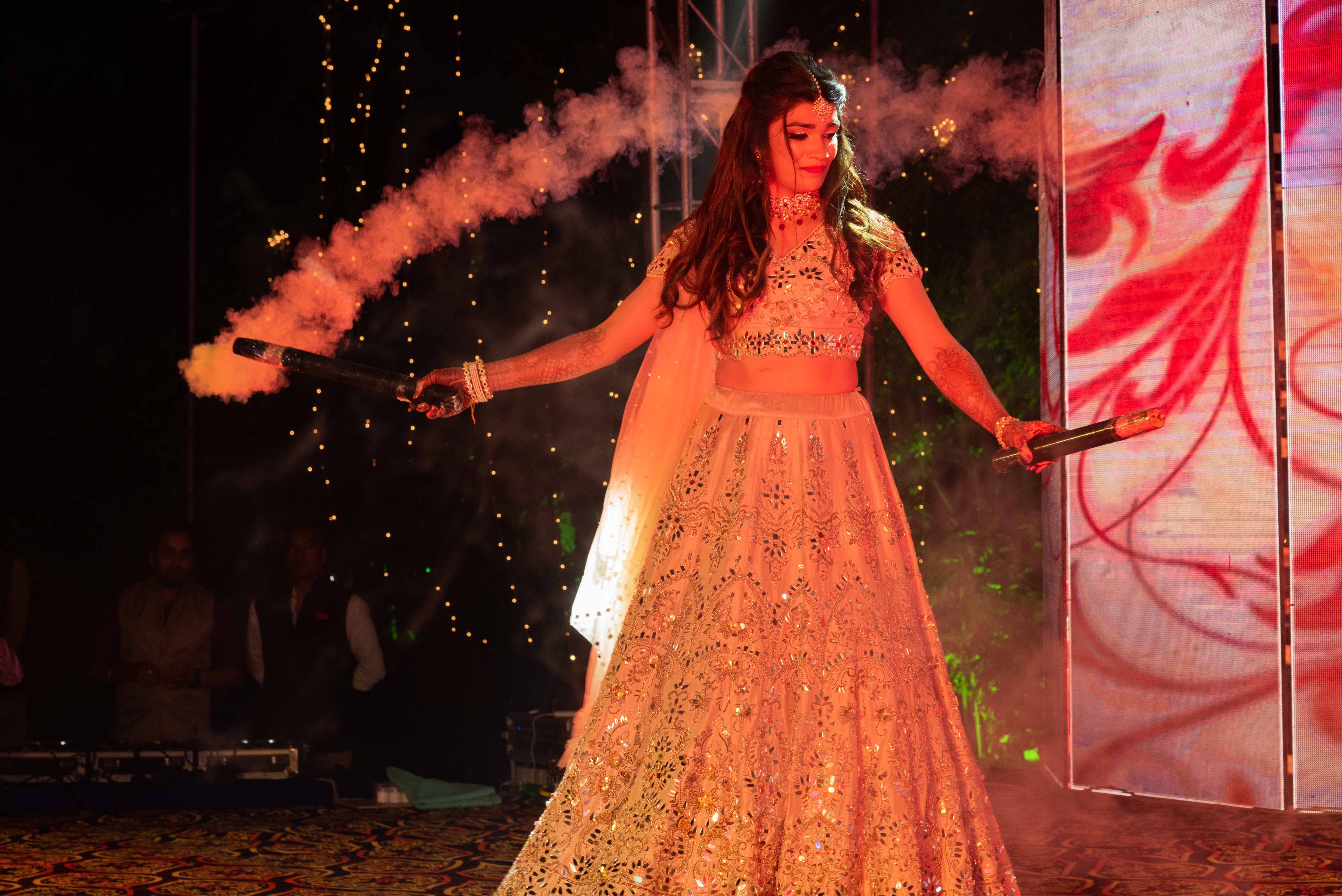 ---
---
---
---
---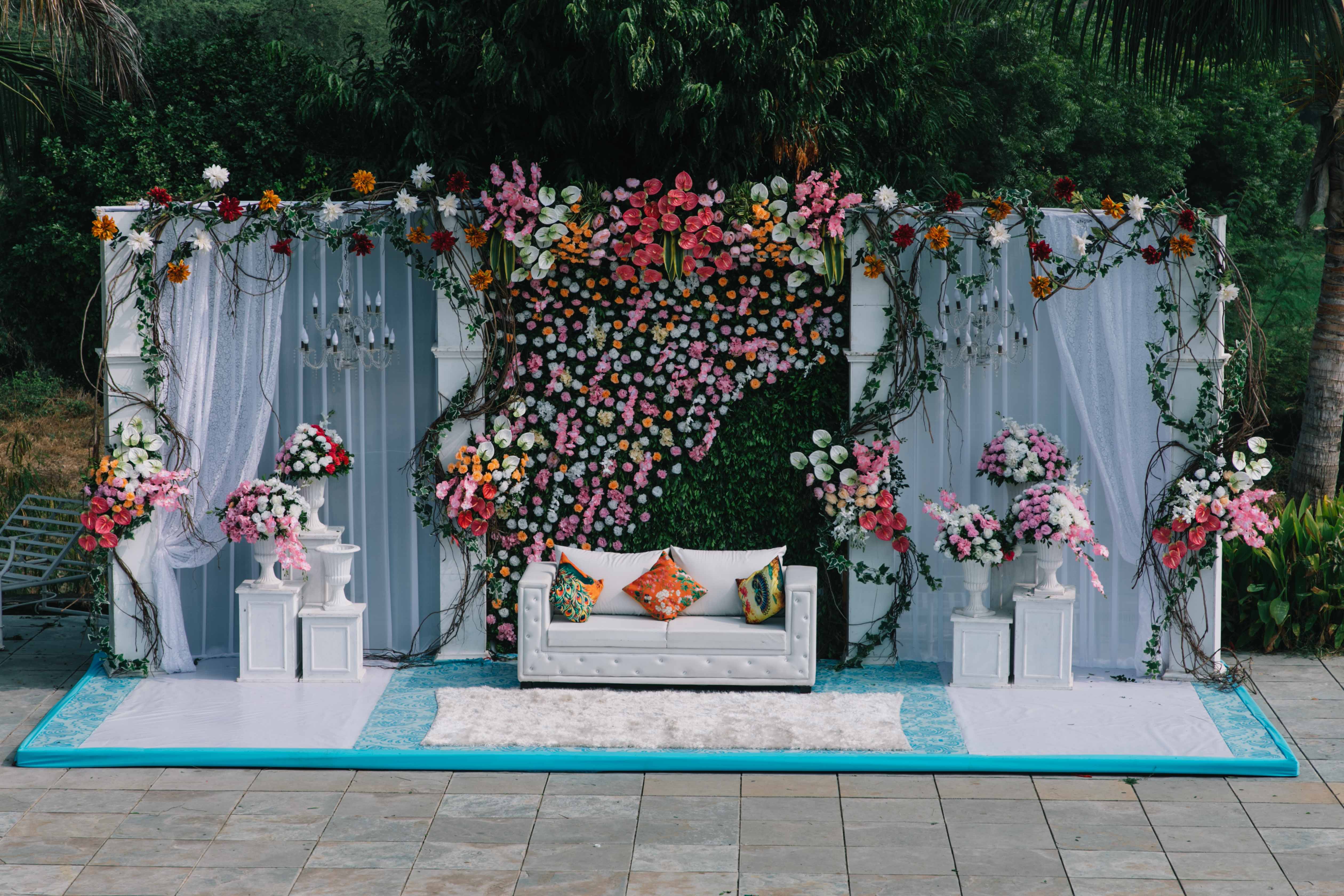 ---
Mehandi Outfit : Chamee & Palak / Reception Outfit : Anita Dongre / Bridal Outfit : Banaras Ekaya
---
Checkout more links like these:| Pre wedding photoshoot inspiration by Noopur and Anish|Hindu Wedding Ritual|A Journey From Strangers To Soulmates