5 Beauty Essentials That You Can't Forget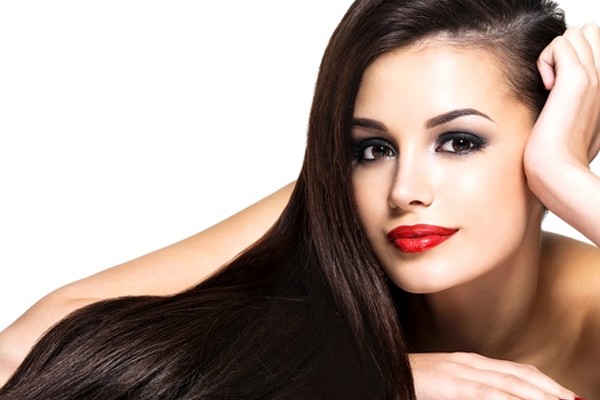 The Love of Beauty is Taste, & the Creation of Beauty is Art."  While beauty is what you feel inside it also reflects in your eyes, your skin and your whole persona. Leaving out the part for a moment where you put on a make-up to 'Create' this beauty, let's first focus on the beauty that comes from within by controlling our lifestyles and inner cravings.
Essential Tips for Skin-Deep Beauty
1. Healthy diet & exercising : Good eating habits and a little stretching of the body, that's all you need. They do wonders for skin regardless of your skin type.
2. Water is the word Drink as much water as you can, at least 8 glasses a day as well as fruit juices to have a healthy metabolism and natural glow you always desired. However, coffee, tea and other liquids with artificial flavors must be avoided.
3. Beauty sleep They have a whole fairy-tale about Sleeping Beauty that gives emphasis to the fact about how important is your "beauty sleep" to rejuvenate the skin and letting out stress.
4. Hot oil massage for hair : A revitalizing hot oil massage followed by wrapping of Hot towel on hair is a home treatment that your hair desperately deserves. Prior to the visit to a hair stylist, it is advisable to oil the hair overnight.
5. Facial @ Beauty Salon or home: Your skin needs a thorough cleansing, toning and moisturizing. So it is customary that you get a facial done in every fortnight or after 20 days, depending on the skin type. But if you do not want to spend money in Beauty Parlours, a home facial can be done using simple products that you can find in your kitchen.
Essentials of a Beauty Touchup Kit: 
Apart from these, following are some essential skin-care and cosmetic products that must always be kept in handy for giving yourself the pampered touch-up whenever & wherever required.

1. Sunscreen: A water-based Sunscreen cum Moisturizer with SPF 15 at least, keeping in mind that skin can face sun-burn or darkening, even on a cloudy or winter day.
2.Lip Balm: A Lip balm with SPF, since the lips are more prone to lose the moisture that would give them a charring effect leaving them dark.
3. Kajal: An Eyebrow pencil or kajal, for giving a beautiful touch to your eyes, as kajal also keeps the eyes clean.
4. Compact: A Face compact with basic Face powder and warm-tone rouge.
5. Hair Brush: And finally a hair-brush or a comb that would put those stray strands in place. You can opt for a classy hair stylist for the D-day or perhaps a hairdresser too.
Also Read : Bridal Makeup – 5 Blunders To Avoid!