Bridal Makeup – 5 Blunders To Avoid!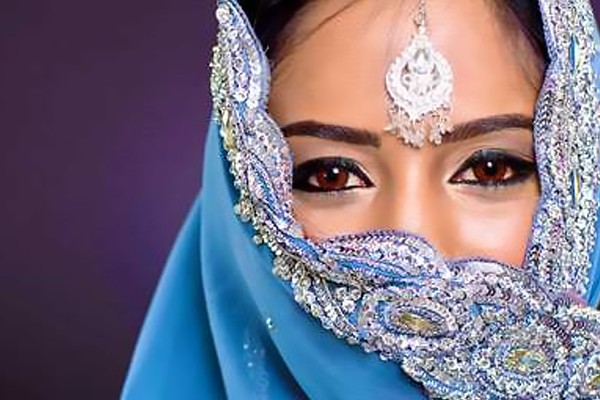 Makeup is the most important thing on the wedding day and a bad makeup can ruin the entire look, leaving you with nothing more than a life time of cringe and an awful Wedding Album.
So before you know a few good bridal makeup tips, here is a quick glance on what are the things that you should avoid in order to have a perfect look on your D-day:
1. No hot water for face : Do not wash the face with hot water, as it may open up the skin pores and give an abrasive look.
2. Avoid dark or smokey eyes : this is a complete No-No…It may make your eyes look smaller.
3. Lip liner vs. lip color : Avoid using a darker lip-liner than the shade of your lip-color. Also do not choose a color that is hip, as you might regret it 20 years down the line, always use a classic look that is ever-green.
4. Choose the right foundation : Secret of a good wedding makeup is to avoid an unmatched foundation, as it may give an uneven skin tone. If the tone of foundation is lighter you might look white leaving your skin look darker beneath the foundation and if its vice-versa, you may end up looking dark and dull.
5. Foundation vs. face powder: Do not puff up the foundation with too much of face-powder as it might leave a cakey effect, and at all costs avoid using talc-based powder foundation as it may oxidize after some time and darken giving a dirty look.
6. Say no to nude or natural shades : Avoid using Nude shades like beige or Brown on lips or eyes, as it does not appear in the photographs and the result may be a washed out effect.
7. Right amount of mascara: Do not hoard on Mascara, and try to use only two coats of it, over use of it may leave your lashes clumpy and heavy.
8. Shade overlapping :Do not put one shade over another, whether its Eye make-up, lips or rouge. This may give a messy look, or worst a grayish effect which screams of make-up disaster out loud.
9. Don't use frosted eye-shadow: Don't use frosted eye-shadow as It may look dull and light, soiling your wedding pictures forever..
10. Parlor & you – give a gap: Do not have a facial, waxing or eye-brow trim just before the wedding as it may cause reddening on the face.
Make-up trial is probably the best way for any bride to try out new colors or make-up styles to know what suits her best.
Also, It's a myth that you have to follow the latest fashion to look good. For example, the hottest thing is fashion these days are the "Smokey Eyes" effect, individually it looks very dramatic and awesome on some women, but to think that it might suit you as well might not be such a wise thing to believe. To be sure you have to try for such bold make-up styles and get the pictures clicked before you come to a final conclusion.
Also Read : 5 Beauty Essentials That You Can't Forget