Bridal Anklet, The Significant Traditional Indian Pride Ornament For A Bride!
India is a country rich in different cultures and traditions. And Indian wedding is full of rituals and beliefs. And for every bride her desire to look exceptionally beautiful is on higher priority. Bride's divine beauty is her all jewellery that she wear on wedding. From toe to top she is dressed with ornaments that adorn her. Each and every adornment has some religious significance attached to it wearing on the day of wedding and after marriage.
The eleven adornments are generally known must to wear which include Anklet also. Anklet is one of the magnificent jewelleries that Indian bride wear to enhance or even complete her beauty. Anklet is known to have some significant importance that depicts the good fortune and happiness. It is also a reason why men of the family shower respect to her. The small ghunghroos attached to anklet create jingling sound that fills the atmosphere with vibrant positive energy and catches attention of everyone as the bride walk-in. There are many varieties of anklets, you can create your own DIY floral anklets also. Anklets are made beautifully, and often meenakari by coloured metal along with pearls, beads, small stones and bells. Floral anklets are in trend which you will swoon.
Photography By Shutter Down
---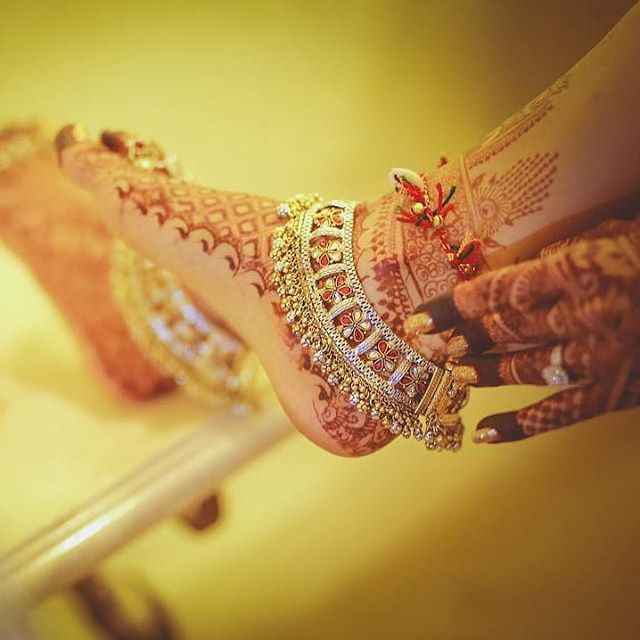 Source Emoce Weddings
---
Photography By The Wedding Story
---
Source Orange The Salon
---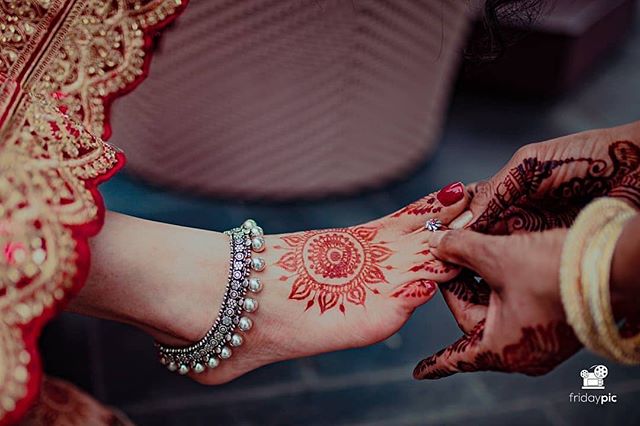 Photography By Friday Pic
---
Jewellery By Raabta 
---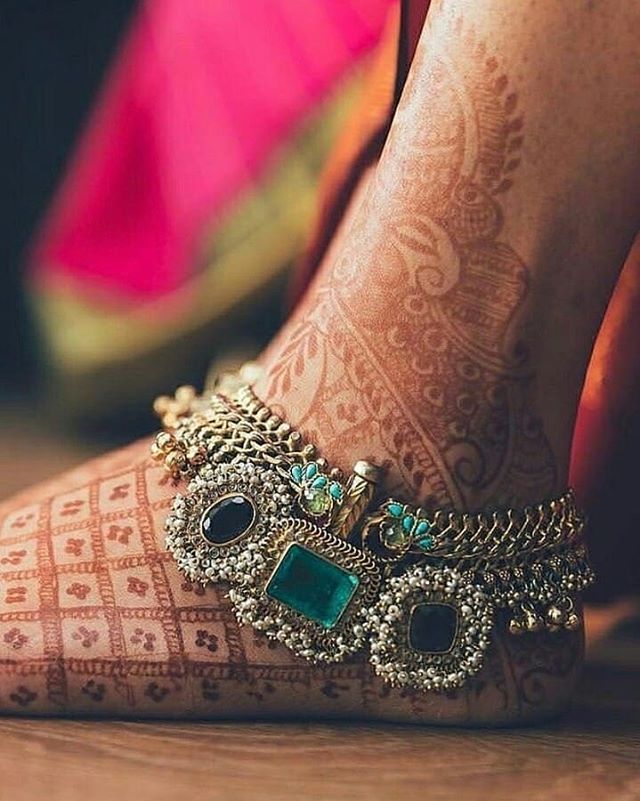 Photography By Infinite Memories
---
Jewellery By Raabta 
---
Photography By Infinite Memories
---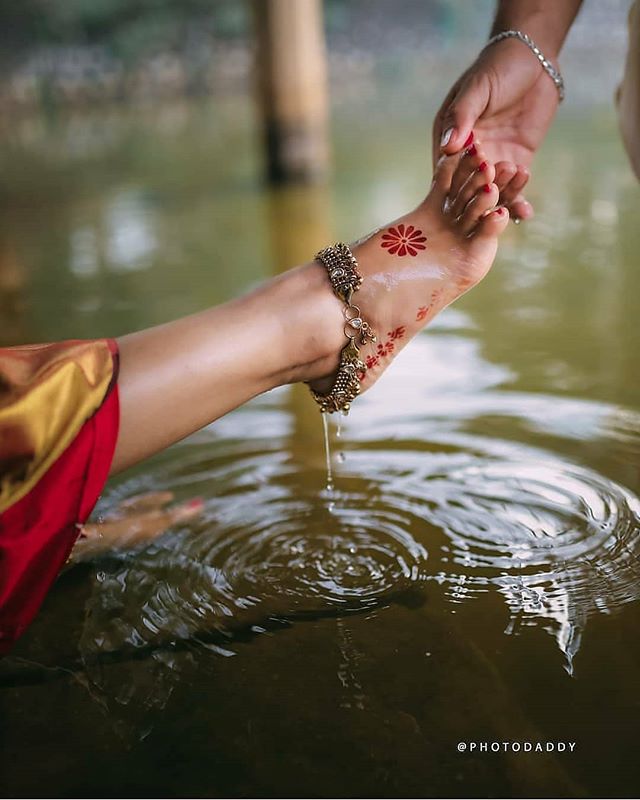 Photography By Photo Daddy
---
Source Purab Paschim
---
Checkout more links like this  :  6 Wedding Jewellery Accessories For Your Beautiful Hair | 7 Inspirations & Looks That Every Bride Should Have For Her Mehendi Ceremony ! | Flyrobe : Own Everything Buy Nothing! | Ten Unique Wedding Favor Ideas!