Your Zodiac Sign Has Lot To Say, Choose The Best Bridal Designer For Your Dream Wedding!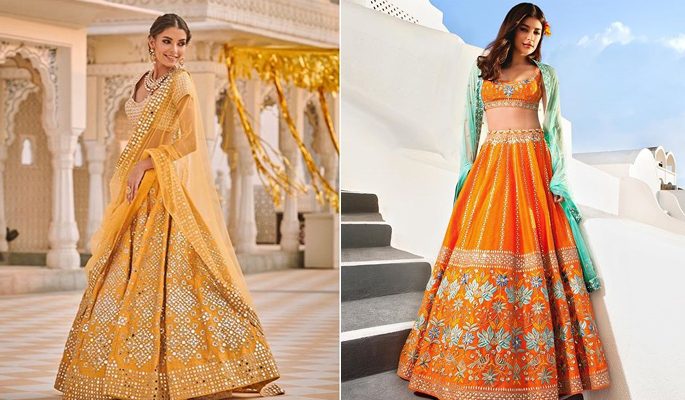 The alignments of the stars have a role to play when it comes to determining our future, our spouse, our education and profession, that is believed otherwise having a different meaning to different people.
But do you ever have to think, what your zodiac sign has to say about what kind of bride you'll be one day? Give yourself a chance to let the stars shine a light on your D-day personality, to inspire your wedding vibe. A bride has a big dream of her wedding which she wished to happen in the most amazing way. Especially when it comes to select the outfits or bridal lehenga, she got so excited that make her happy at the same create chaos in the selection process.
Just as different designs of lehenga may be best suited to your aesthetic, your zodiac sign (or your sun sign) can serve as a guide that would be a perfect option for your personality type. Curious, then Have a look at these designers and pick the best for you!
# Aries
Anita Dongre: They are excited about different colours and love all of them. Anita Dongre's designs are always filled with vivid colours that will attract you the most by the essence of natural coloured designs.
Outfit By Anita Dongre
---
# Tauras
Anamika Khanna: Such people are meant to be so strong and reliable. Her designs are so intricate that will surely make a tauras woman so glamorous to believe.
Outfit By Anamika Khanna
---
# Gemini
Gaurav Gupta:  The designer has changed the fashion game with his flowy and wavy designs. They are not only different but subtle in colours too just like any Gemini bride-to-be.
Outfit By Gaurav Gupta
---
# Cancer
Abhinav Mishra: Being very loyal and sensitive at hearts so they don't believe in showing off therefore like some way of mirror works in their outfits that reflects them as they are without any interpretation. Abhinav Mishra is slaying the fashion industry with his dainty mirror work outfits and we think and would be perfect for Cancer brides who are getting married soon!
Outfit By Abhinav Mishra
---
# Leo
Sulakshna Monga: Leo are very creative and generous one. They like the vibrant colour which is filled in Sulakshna Monga's outfit designs. Their designs are just fun thriller filling your with most cheerful vibes and her traditional bridal lehenga designs can win your hearts.
Outfit By Sulakshna Monga
---
# Virgo
Sabyasachi : There is no match or even not a single matching look can be found of Sabyasachi designs. Their designs are just unique and elegant that will best suit to the Virgo woman since such personality found perfection in everything.
Outfit By Sabyasachi
---
# Libra
Manish Malhotra: A renowned name in designer outifits whose bridal designs are just outstanding. As libras always maintain a proper balance in everything so do his designs are the perfect combination of traditional designs with a modern touch.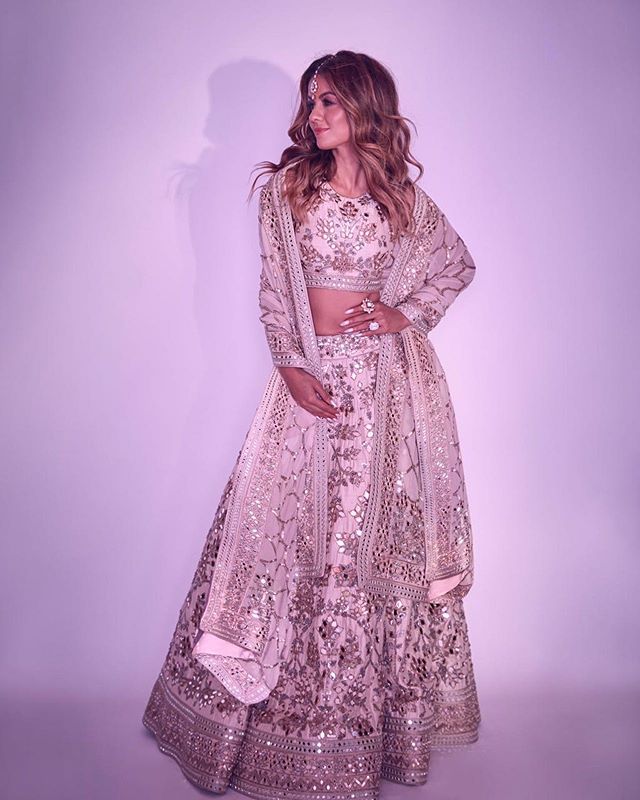 Outfit By Manish Malhotra
---
# Scorpio
Amit Aggarwal: Scorpions will never miss a chance to make an impact as they have a vision of bold and compassion. They are also different in nature at other side i.e.
Outfit By Amit Aggarwal
---
Checkout more links like these: Top 10 Places From Where You Can Pick Up Your Lehenga In Chandni Chowk | 7 shopping tips to keep in mind before buying your wedding lehenga | Pink alert!! Lighter shades of pink lehengas in trend | Pocket friendly bridal lehenga stores in karol bagh