Unique Gifts To Give Your Wife On Your Wedding
Your wedding is a big day in itself. It's like getting a new life, where you learn to live together. Especially for the bride it's never an easy task to fit in. This is why grooms should try blending in with their brides to make them feel more comfortable and safe. There are many ways, but the most common one among those is gifts. Yes, the shiny box with mystery. Although are you thinking to put what mystery in those?
Here are a few ideas your bride would love as a wedding present! 
---
A Sleek Pendant 
Women love romanticizing little things that you give them when added with love. The eternal love of women and the jewels are so serene that you can always go with this safe option and hit. Talk to your first lady about her preferences and her some beautiful pieces she'll always cherish. 
Via: Manubhai Jewellers 
---
Jhanjhar 
We just can't stop ourselves after how the Punjabi music industry has fuelled our expectations of jhanjhars. Payals when gifted by the groom give the bride wings while she jingles the love songs. By the way, don't forget to tie those jhanjhars yourself when gifting them to your better half. 
Via: Pinterest
---
A Sketch Of Your Bride 
The best part about sketches is, it easily shows how much that person means to you. The step-by-step procedure of sketching them portrays your patience and love that stays forever with your gorgeous first lady. Don't forget, in the world of modern art illustrations, unique handmade sketches will shine differently.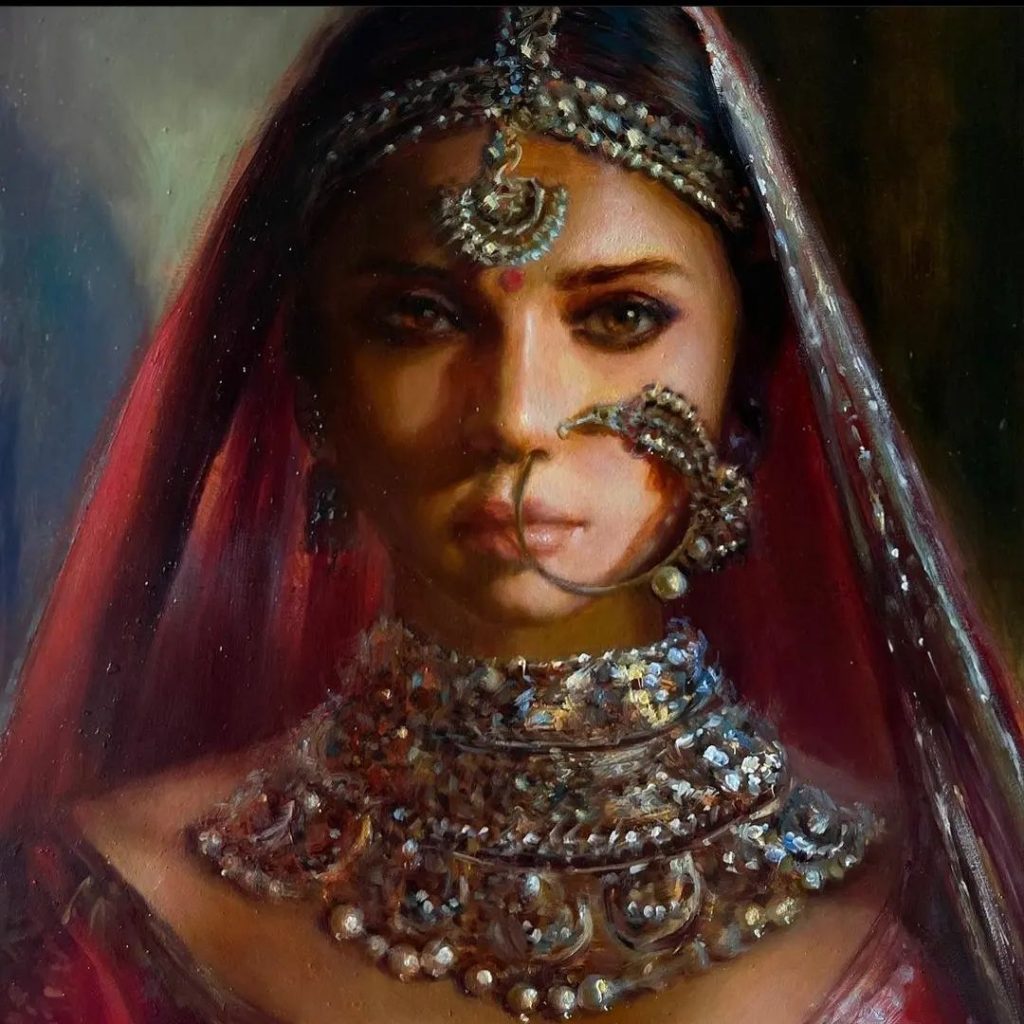 Via: Manjushree Roy 
---
Make-up Kit 
If your better half is a makeup fan, you can surprise her with her dream makeup set. It's fun and cute when you present your wife with a beautiful box of makeup products that she never guessed, especially when she just wants to try it all right away. So, Get to know your wife's priorities and hunt for the perfect set for your beautiful girl.
Via: Pinterest
---
Perfumes
The cologne we tell you surely has some magical powers. There's always a person in our group who is a big big fan of good fragrances. If your gorgeous lady is that person, there's no better gift for them than an experience of luxury perfume. Grab those in pairs ie. For men and women, you're wanting it to be more romantic.
Via: The Lady Loves Living 
---
Love 
Last but not the least, give your bride the unconditional love she deserves. When she comes to your place she's in an adaptive stage that requires a lot of softness and nurturing. Hence it's the right thing to listen to your woman, care for her and give her all the love you've got because she deserves it.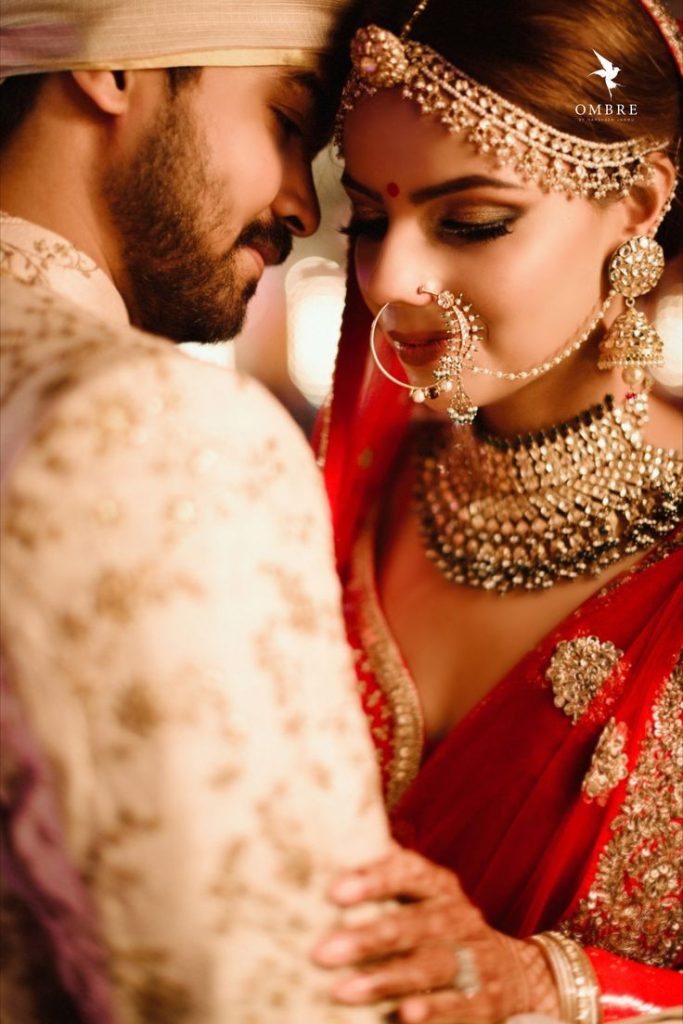 Via: Ombre 
---
The list of ideas to consider when choosing something for your lady is a never-ending sea. Every idea better is better than the other, and more importantly, every idea is different from the other. Confused already? Talk to your woman and get to know her that side that wants all the love and you'll know what's perfect! We keep on posting more ideas for wedding inspiration, that you can explore on weddingplz! 
---
Check out more links: In Trend, Chic & Stylish Mangalsutra By Bvlgari | 10+ Discrete Saree Draping Styles | In Demand Bridal Trends Winter-Festive 2021 Will Witness| Yellow Is The New Pastel: B-Town Celebs Giving Major Festive Inspiration| Bridal Edit Featuring Papa Don't Preach By Shubhika| Local Indian Brands You Can Add To Your Visiting List.| Colour Trend Wedding Season 2021 Will Have