Marwar Couture Outfits That Slay Like A Pro!
When thinking of royal lehengas, that add a touch of art we can't stop ourselves from imagining the world of Marwar Couture. With a glimpse of history, the royal colours and that classy shine, Marwar has it all. This is why even in the world of trendy pastels, some brides still choose the shades of Marwar Couture that give them a unique yet traditional look. Are you one of those bold brides, and thinking to explore the same?
Here we've got you a glimpse of the world of Marwar Couture! 
---
The Tale Of Traditional Red With Embroidery
When it comes to royal bridal outfits in our country, a colour that mesmerizes us is red. Its bright shine and subtle finish when met with detailed embroidery design, leave us stunned. Especially in the hands of the master, this red lehenga is ruling our hearts.
Via: AkulaMadhu 
---
Love Wrapped In Peacock Blue
The work of Marwar Couture has been tremendously dazzling when experimenting with unique colours. This beautiful and subtle lehenga in the shade of a peacock energises us already to dance with the bride and appreciate her beauty wrapped in this unique shade.
Via: Studio Be unique 
---
Smooth Like Velvet 
Just when we thought the red fever to be too mainstream, Marwar Couture brings us a combination of velvet with rust Ghaghra. The sleek shine of the outfit along with the heavy embroidery doesn't give us a single chance to miss a standing ovation for this stunner! 
Via: Arshi Goyal Arora
---
Not Rusted, Aged 
The Marwar Couture playing with the darker colours has given us this wonderful outfit, that's full of a mysterious vibe. Its subtle and intricate finish along with a unique rusty colour doesn't fail to give the bride a charming finish.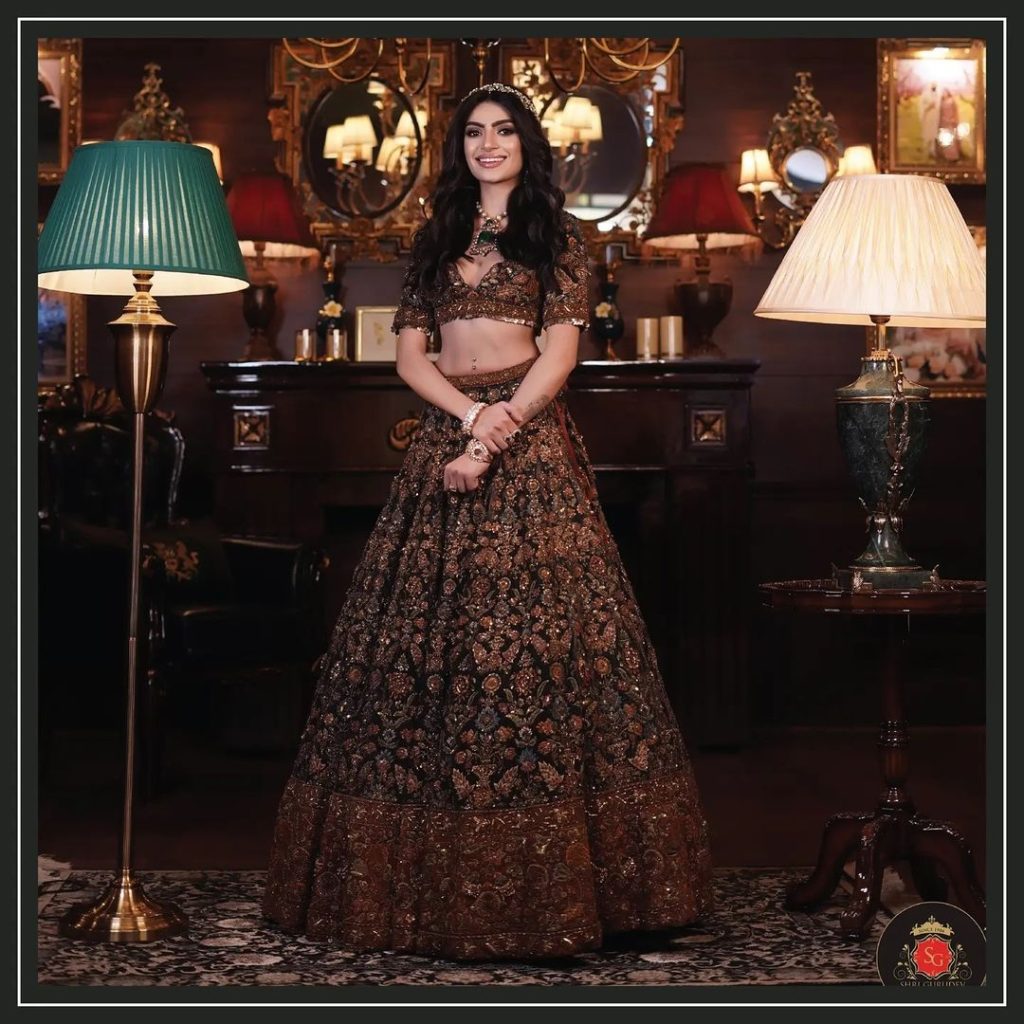 Via: Shrigurudev Photography 
---
Indigo Like Never Before
Who could think of colour like indigo to be part of the traditional world with a royal finish?  These are often seen in pastel ranges that give a nice peppy finish, but the Marwar Couture has given this shade a new outlook by making it a part of their royal world.
Via: Plush Affairs
---
Blending In The Chill Shades 
A Marwar Couture b ride knows how to maintain royal charm with her smile. Even when it comes to handling the cool or offbeat shades, they do it so well that the outfit turns out to be soothing to our eyes along with its warm rajwada vibe that we all dream of. 
Via: Deepika Clicks 
---
Tell Those Stories 
Pictures have been a way of communication for a long. Be it the barrier of language or shyness to open up, a picture that tells a thousand stories will be your partner. Marwar Couture brings the art of storytelling with this beautiful outfit that includes shades of tradition along with the charm.
Via: Shade & Light Photography
---
They say if you're a bride, your charm can never be outshined. The smile and the eagerness that a bride encloses are best held in her outfits. Especially when you're a Marwar bride, you can never pick the wrong outfit for you. What are your thoughts? Tell us in the comments below your picks and for more wedding inspiration ideas explore with weddingplz! 
---
Check out more links: In Trend, Chic & Stylish Mangalsutra By Bvlgari | 10+ Discrete Saree Draping Styles | In Demand Bridal Trends Winter-Festive 2021 Will Witness| Yellow Is The New Pastel: B-Town Celebs Giving Major Festive Inspiration| Bridal Edit Featuring Papa Don't Preach By Shubhika| Local Indian Brands You Can Add To Your Visiting List.| Colour Trend Wedding Season 2021 Will Have