Bridal Edit Featuring Papa Don't Preach By Shubhika
Ever since we have had a glance of this exquisite, bizarre and one of a kind label, we have been awestruck by its collection and work. No one in the market is like them so if different is essentially your thing, you can't miss on attires by Papa Don't Preach By Shubhika. Covering the entire colour palette from pastel hues till neon shades they have something or the other for all wedding celebrations.
Let's take a plunge in this pool of alluring outfits and pick one or all for you!
Hues of purple or popularly known as lilac is one of the colours in trend this season. So first we start with this winsome net skirt & halter blouse lehenga embellished with contrasting beads and pearls.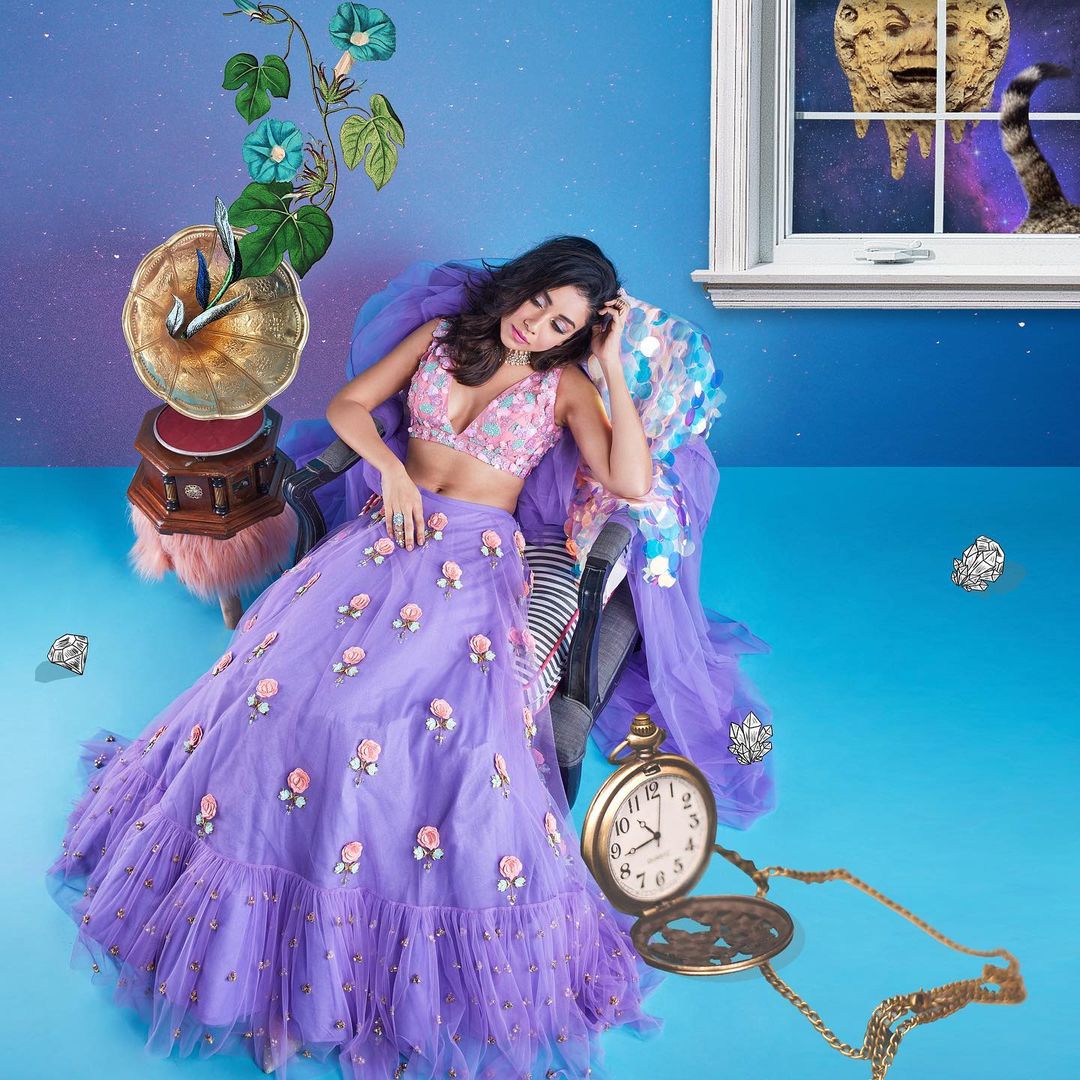 ---
This wedding season it's about Ombré twirls and beaded fleurs. Bride looking absolutely exquisite in pink and mint green dip-dyed half tulle lehenga embellished with flower motifs.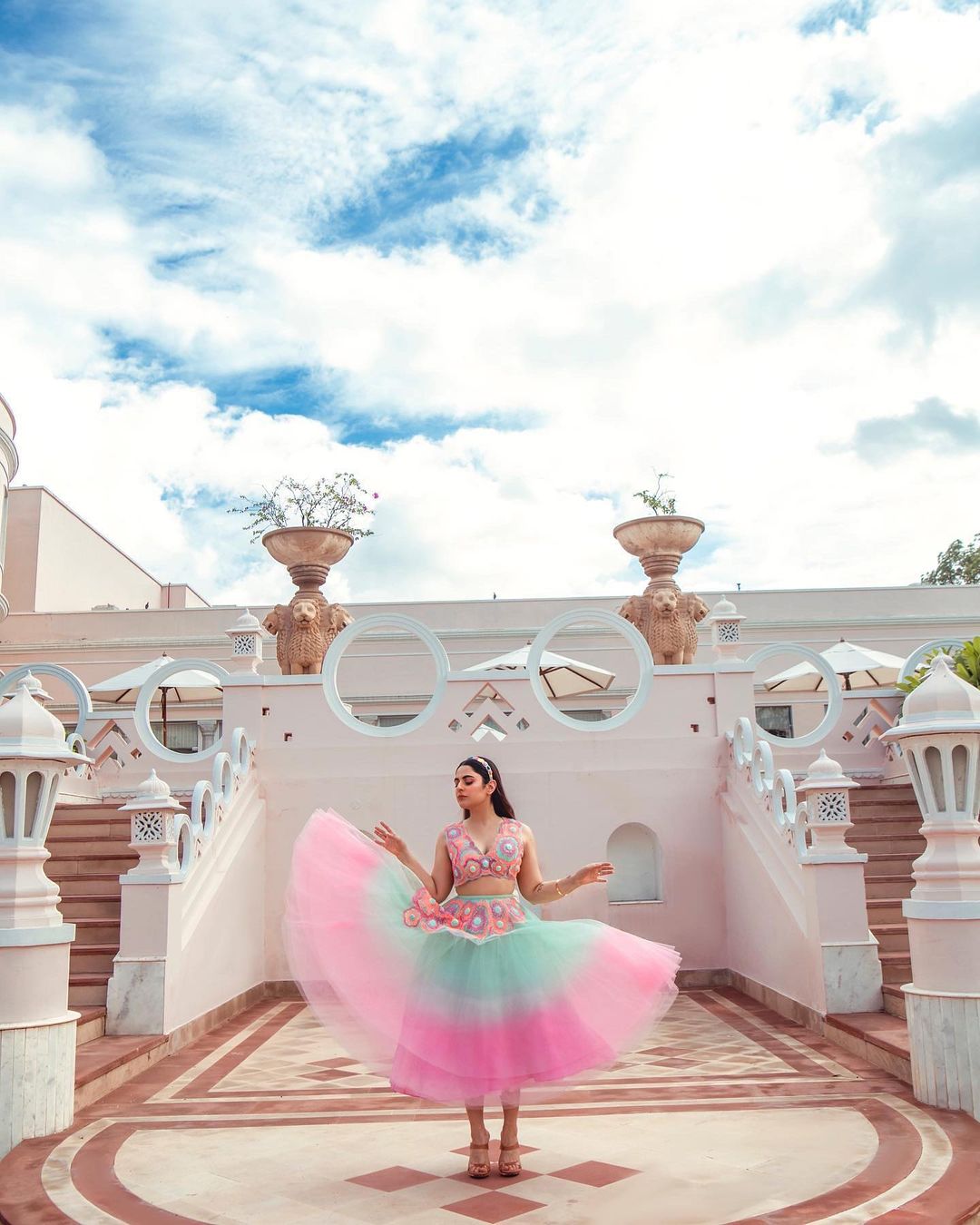 ---
Now we know why the temperatures are soaring! Radhika Seth looking hot as fire in neon pink
step into the light lehenga. We just can't get enough of this glamorous outfit.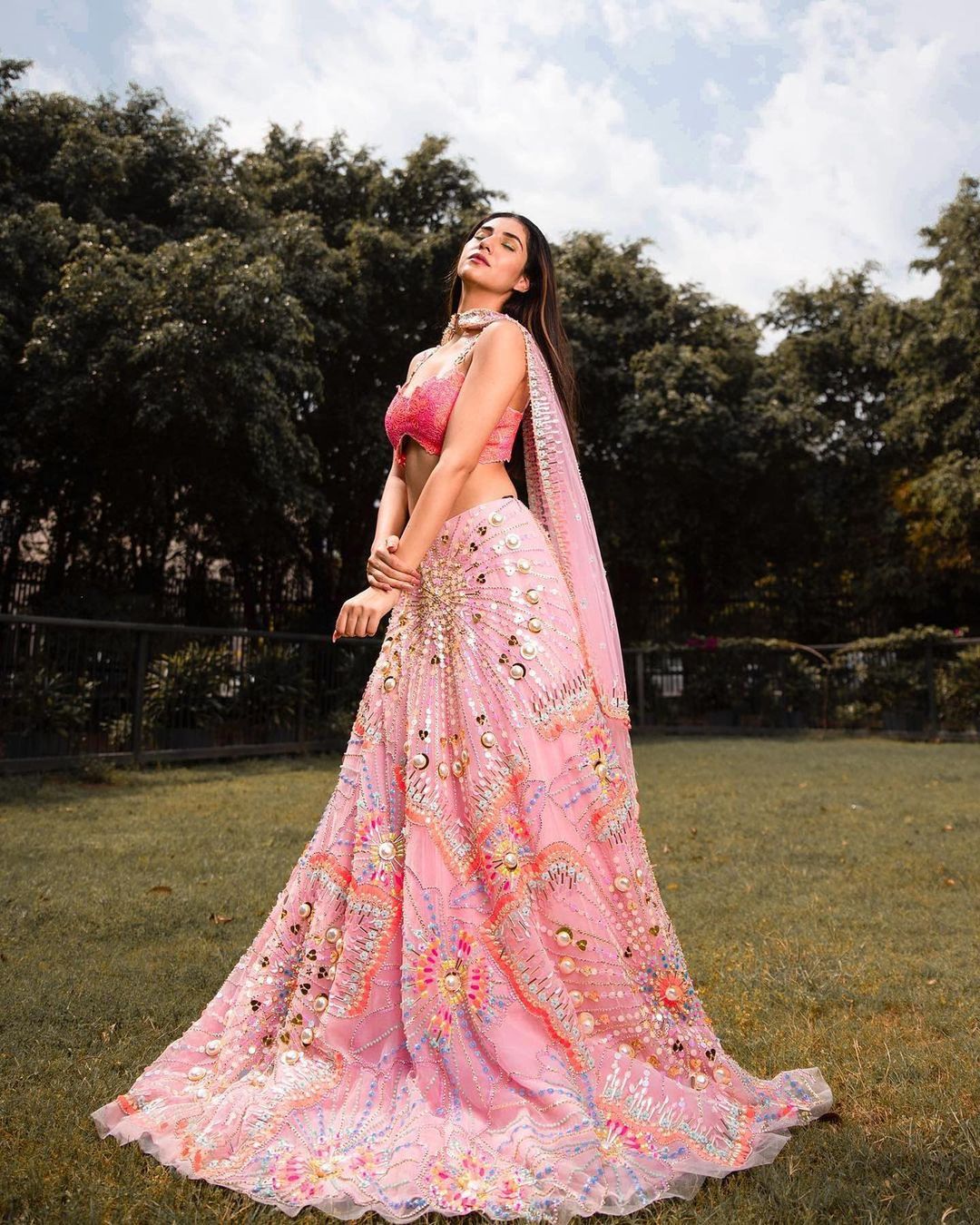 ---
This brand is not just our favourite for its work but also for its size inclusive feature. Crushing over
this cute bride and her dreamy blue outfit with 3-D faux gold charms and iridescent sequins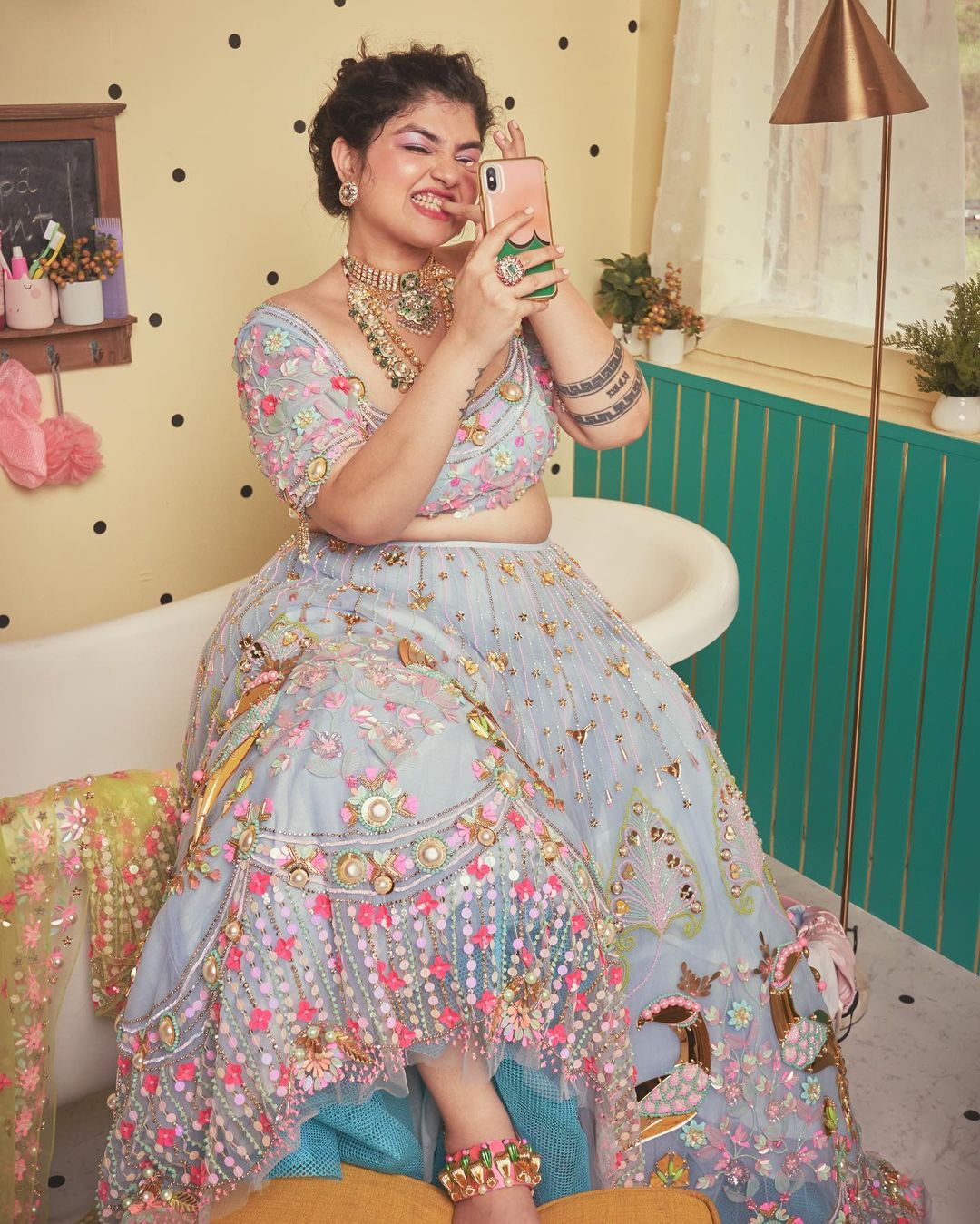 ---
Once in a while, in the middle of an ordinary life, love gives us a fairy tale moment. Beautiful bride
straight out of a fairytale in Ever thine, Ever Mine, Ever ours in a PDP lehenga .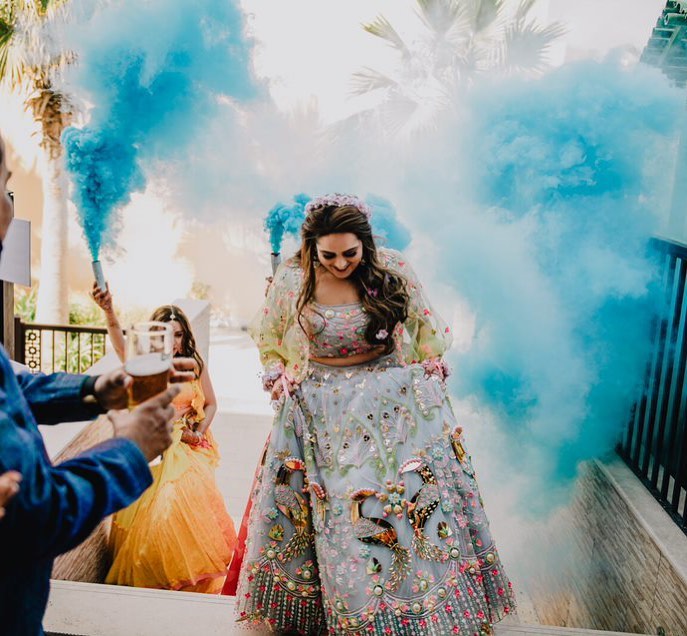 ---
Making noise over instagram, this fresh green raw silk half lehenga with pink sea shell
embellishments for Mehendi is everything our rain-soaked love-struck hearts are craving right now!
---
One thing we will never get enough of is getting to see out of the box attires by Shubhika. Kanika
Madan gave us #bridegoals in lime sequin and cut-work rose embellished lehenga.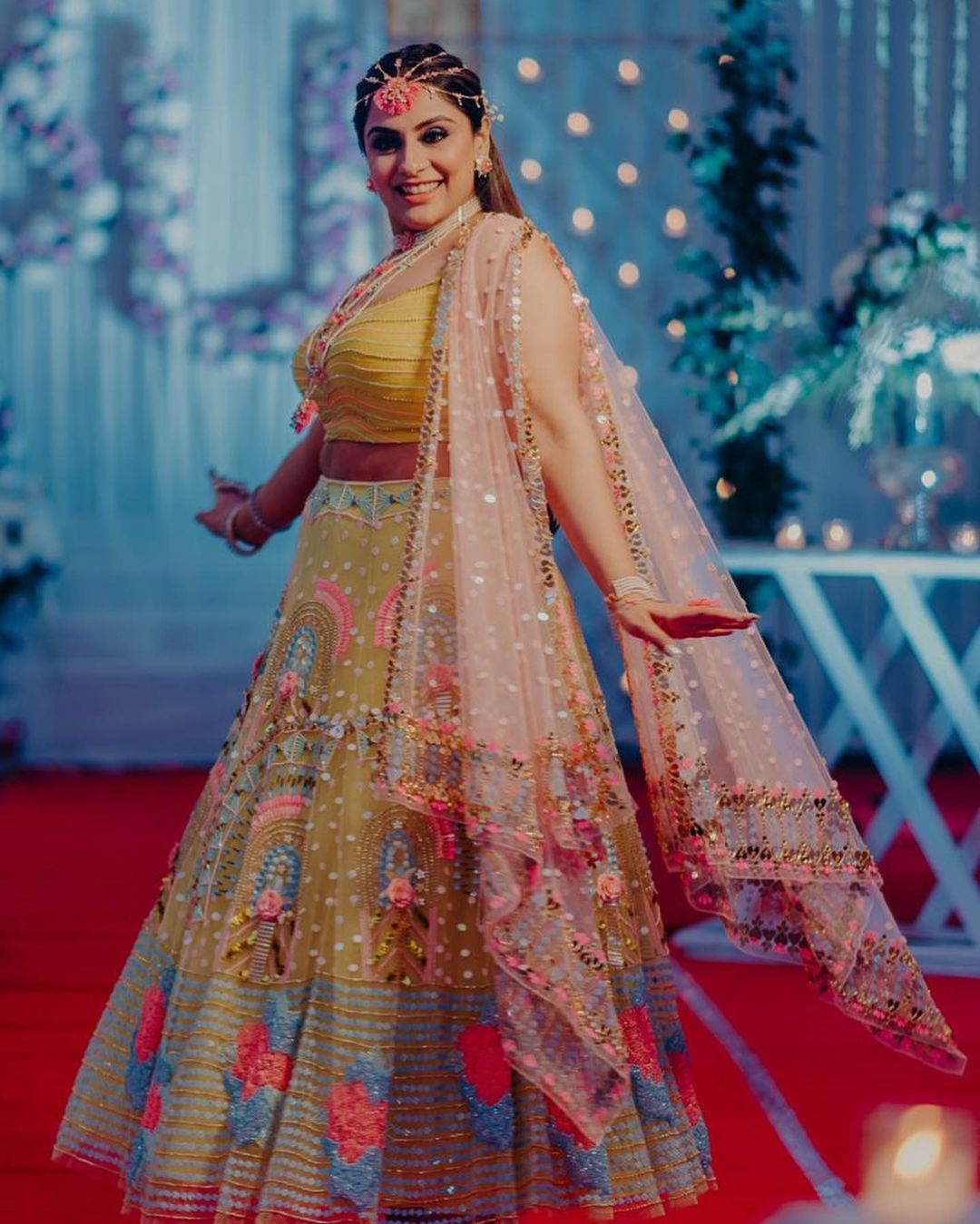 ---
After all, love is just to be seen, heard, felt and experienced. Bride relishing her special moments,
wearing IT girl sequin and acrylic embellished lehenga accessorised with 24k gold belt bag for her
Mehendi.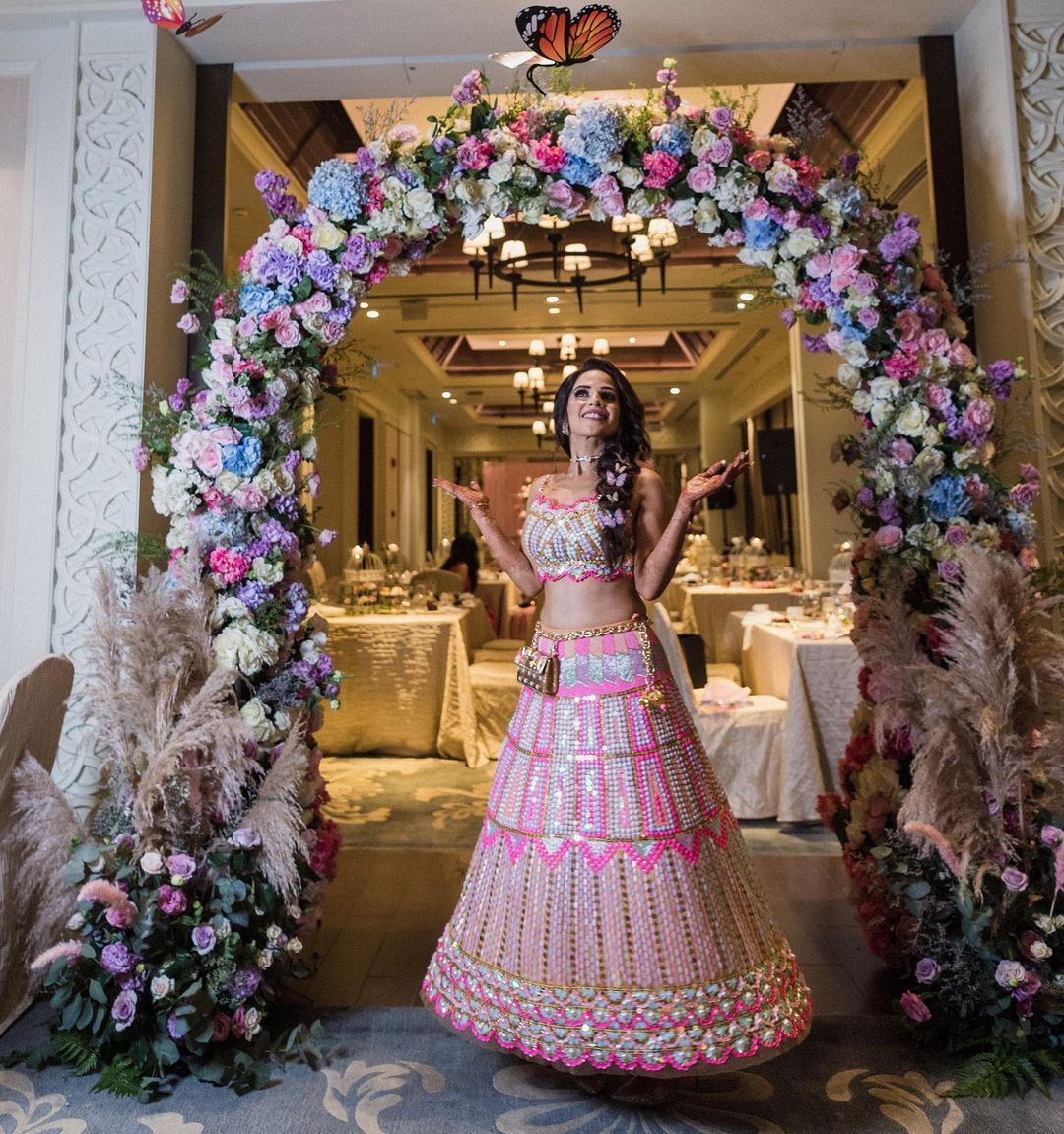 ---
Wedding Essentials: A little Pink and Papa Don't Preach Indeed. Twirling around in blush pink
Dropped On Earth lehenga this bride got us all awestruck by her beauty.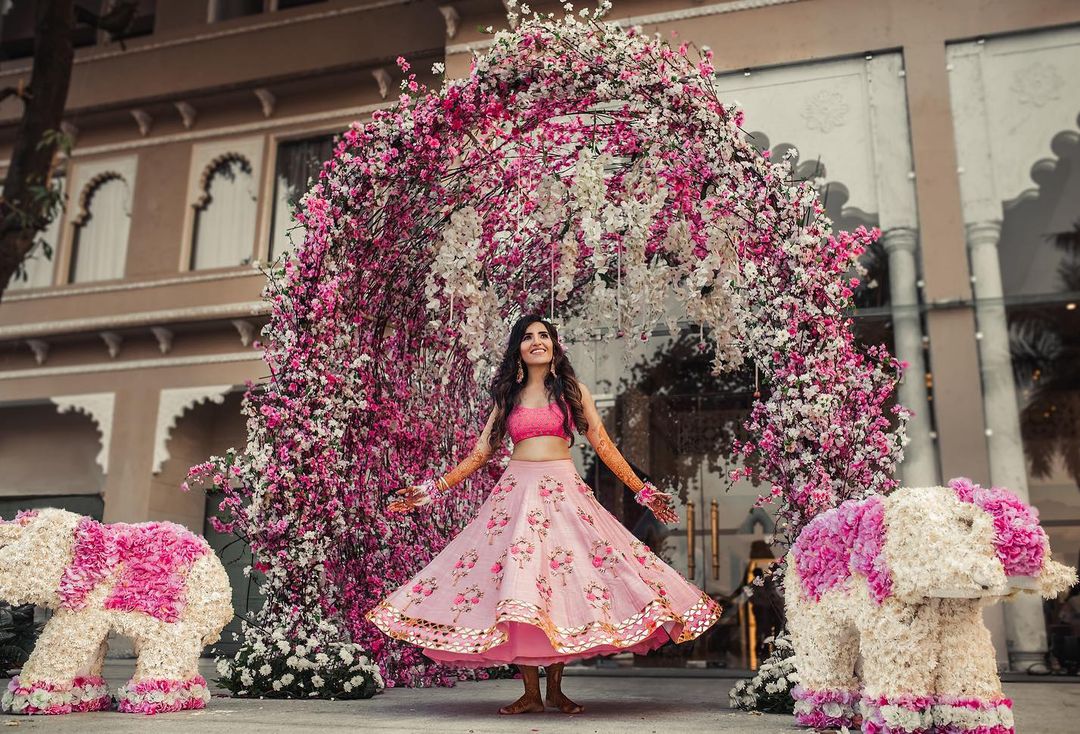 ---
Mesmerised by the charm of this lehnga, Shubhika calls this move the ivory twist. Dancing away in
handcrafted raw silk ivory short lehenga with linear motifs + butterfly shaped blouse, this outfit is
like a dream come true!
---
Whispering promises to Stay Forever. This lilac STAY FOREVER raw silk Lehenga with 3-D faux gold charms and iridescent sequins is like one fit for all functions from cocktail till wedding.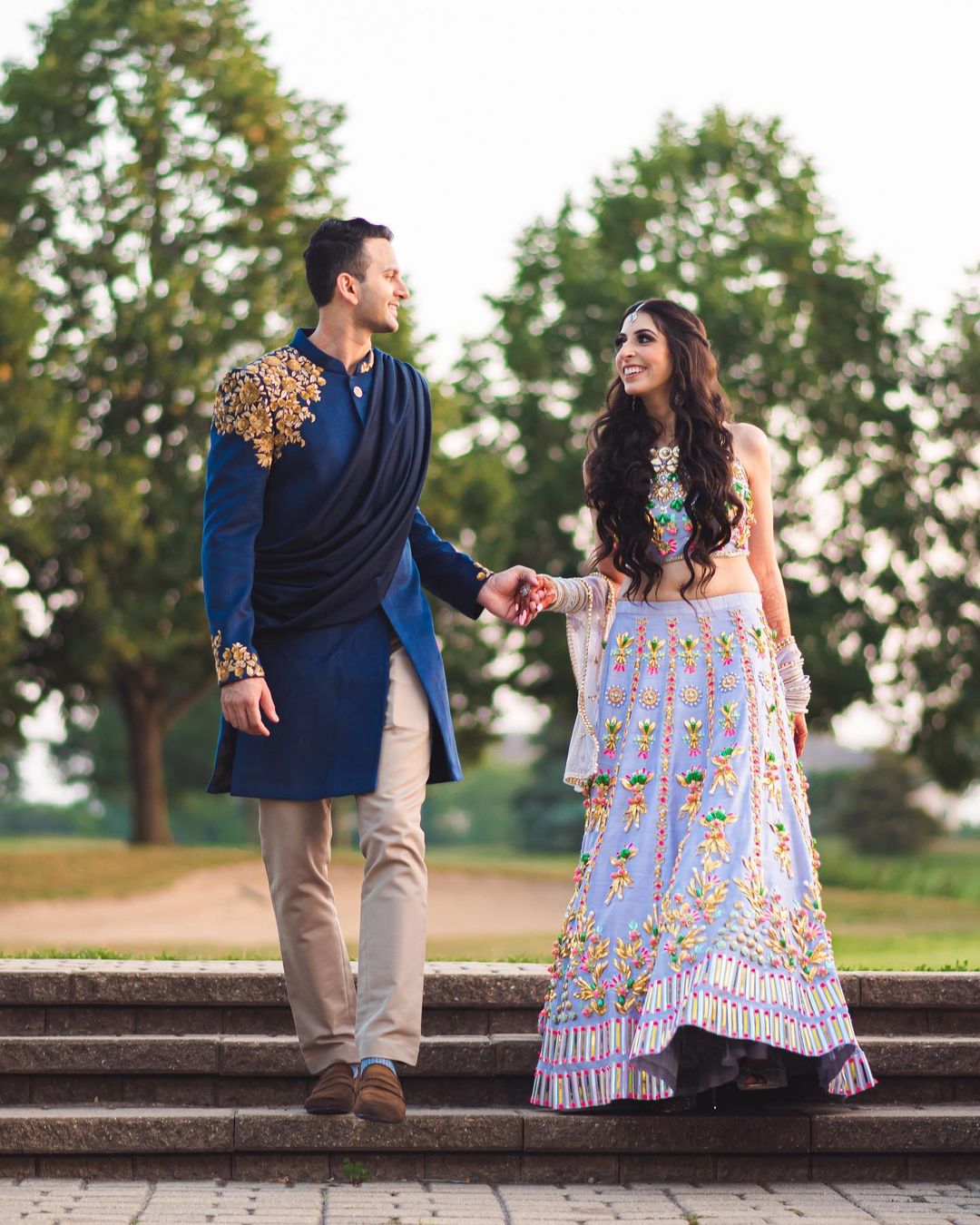 ---
Checkout more links like these: Local Indian Brands You Can Add To Your Visiting List.| Colour Trend Wedding Season 2021 Will Have| Sharara Designs Outfit, A Best Option To Give Stunning Look Intimate Wedding!| Leave Behind That Traditional Outfits And Pick These Elegant Gowns For Your D-day!| Impeccable Lavender Lehengas For Year 2021 Intimate Wedding Season For Our Real Brides To Get Beautiful Look!