In Demand Bridal Trends Winter-Festive 2021 Will Witness
Whether it's Matha Patti or a sleek embellished belt, everything old-in-fashion has taken over the market trend. Sharing some of these ongoing and new bridal trends for our brides to be. It's exciting to see a modern take on these vintage trends. Here's our exclusive report on the upcoming winter – festive season and how it will witness a shower of the following trends:
Matha Patti or Sheesh Patti
A very traditional piece of jewellery has made a comeback in the market. It adds a royal touch to the whole look without making it look over the top. Brides with a broader forehead usually go for a matha Patti, while ones with smaller faces go for a sheesh Patti.
Photo By North India Emporium
---
Photo By North India Emporium
---
 Exaggerated sleeves
After bell sleeves, these puffy, exaggerated sleeves make you look discrete, noticeable and in demand.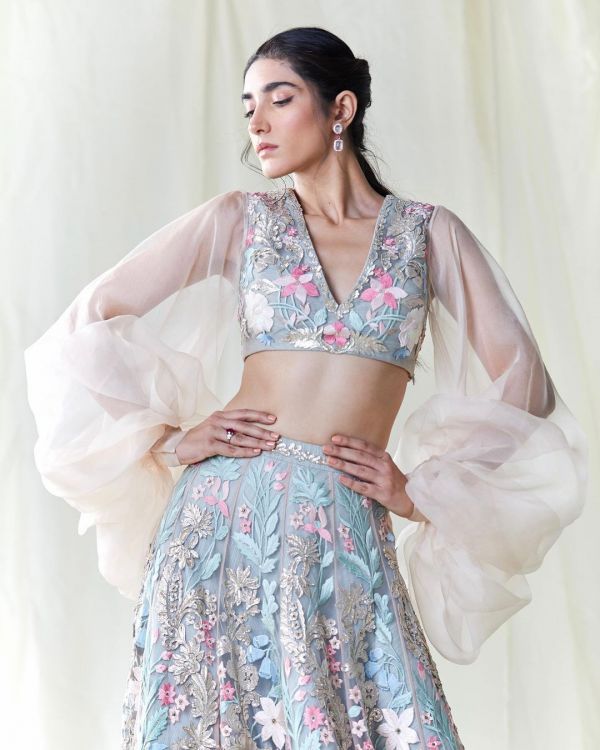 Outfit By Pankaj And Nidhi
---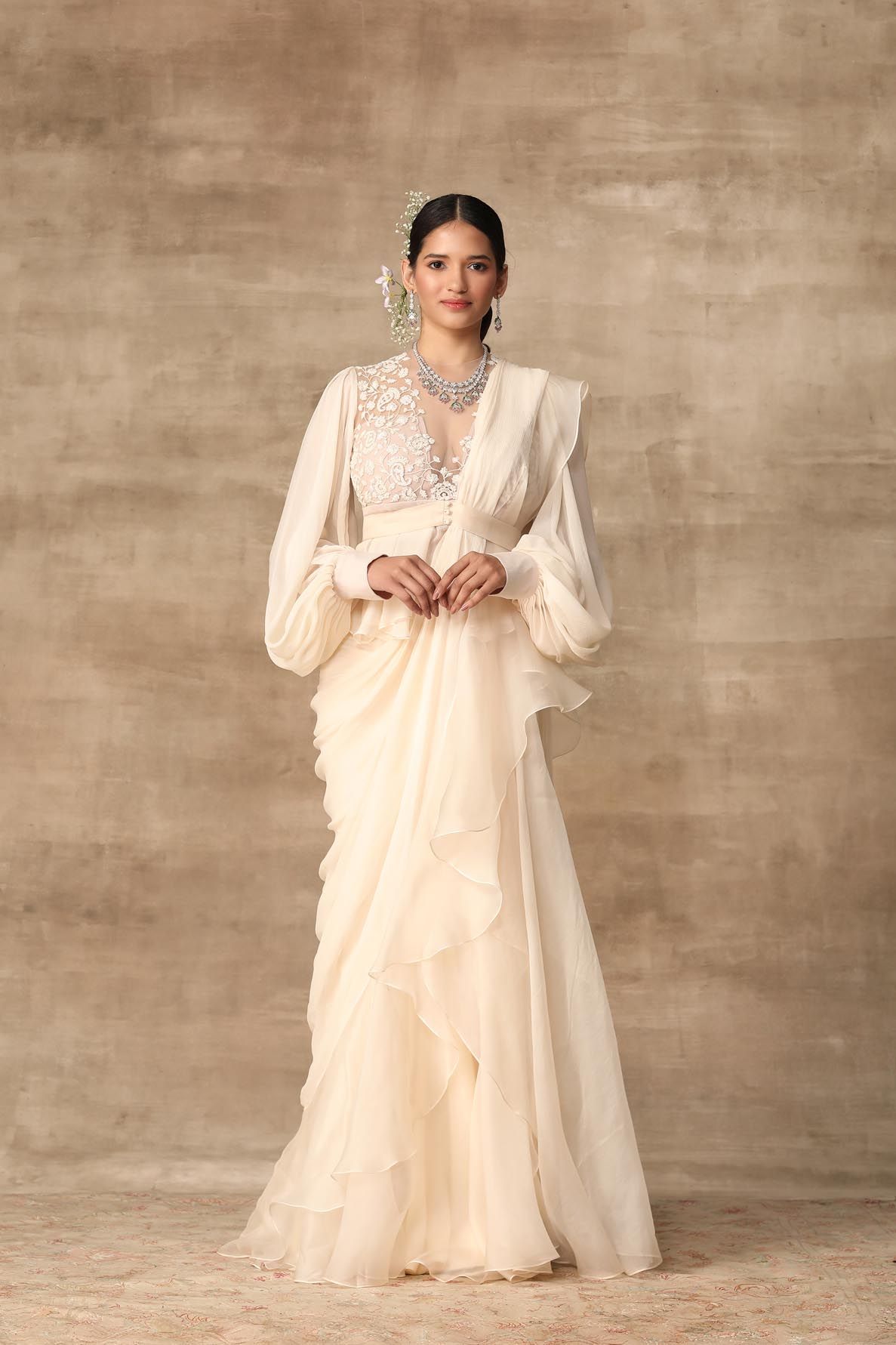 Photo By Ogaan
---
 Double Dupatta
Carrying a double dupatta has been a choice for ages but it has recently gained a lot of attention and is demanded by the majority of brides. It adds an extra element to your entire outfit.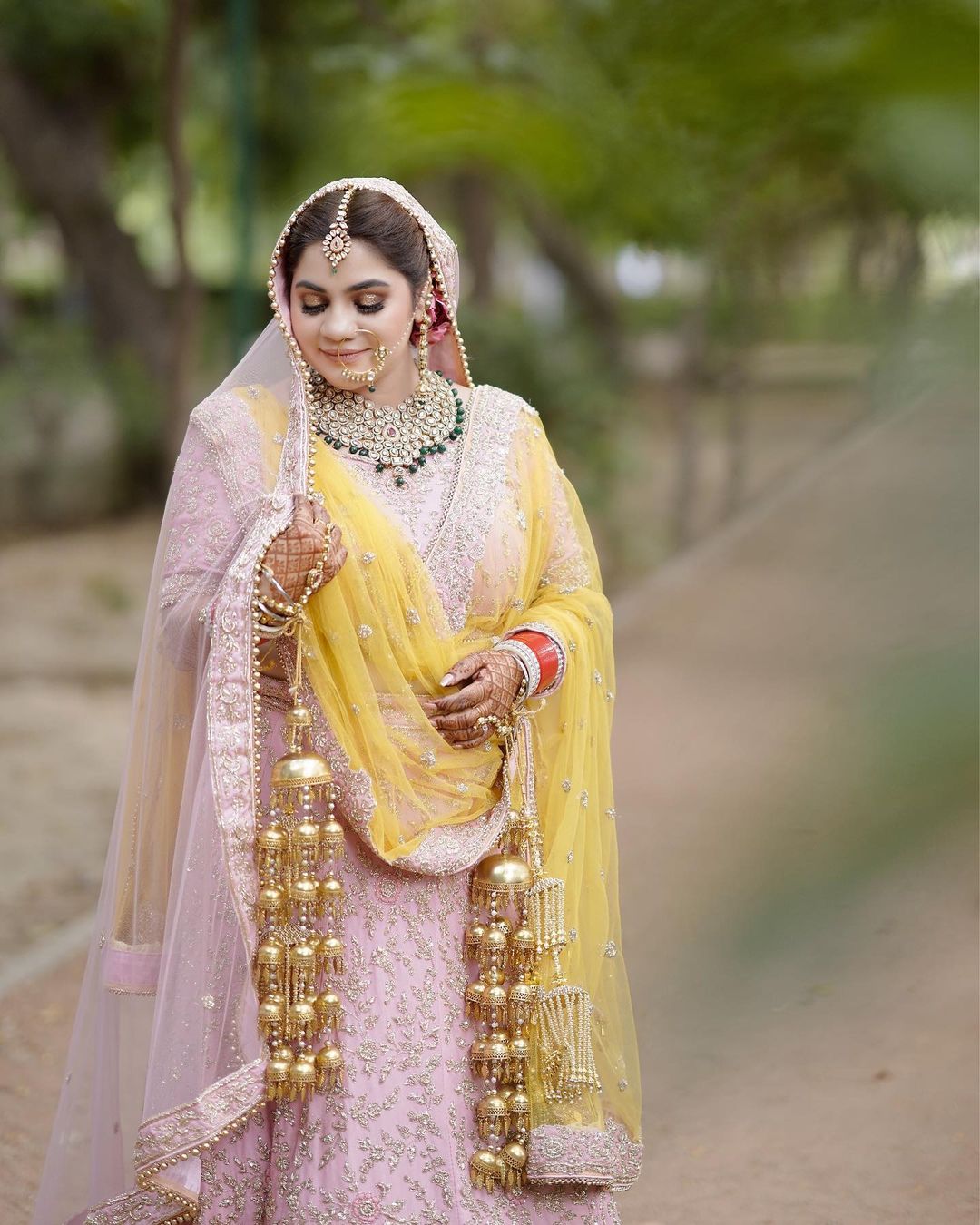 Makeup By Parul Garg  
---
Shot By Video Wala
---
 Belts
A suave accessory that elevates your look. Worn on a saree or with a lehenga, it makes you look more structured. However, we do not recommend this trend to people/brides who are not very tall as it makes you look shorter.
Outfit By Sabyasachi
---
Makeup By Guneet Virdi
---
Colour blocking
Contrasting colours in one outfit are the perfect way to make a bold statement.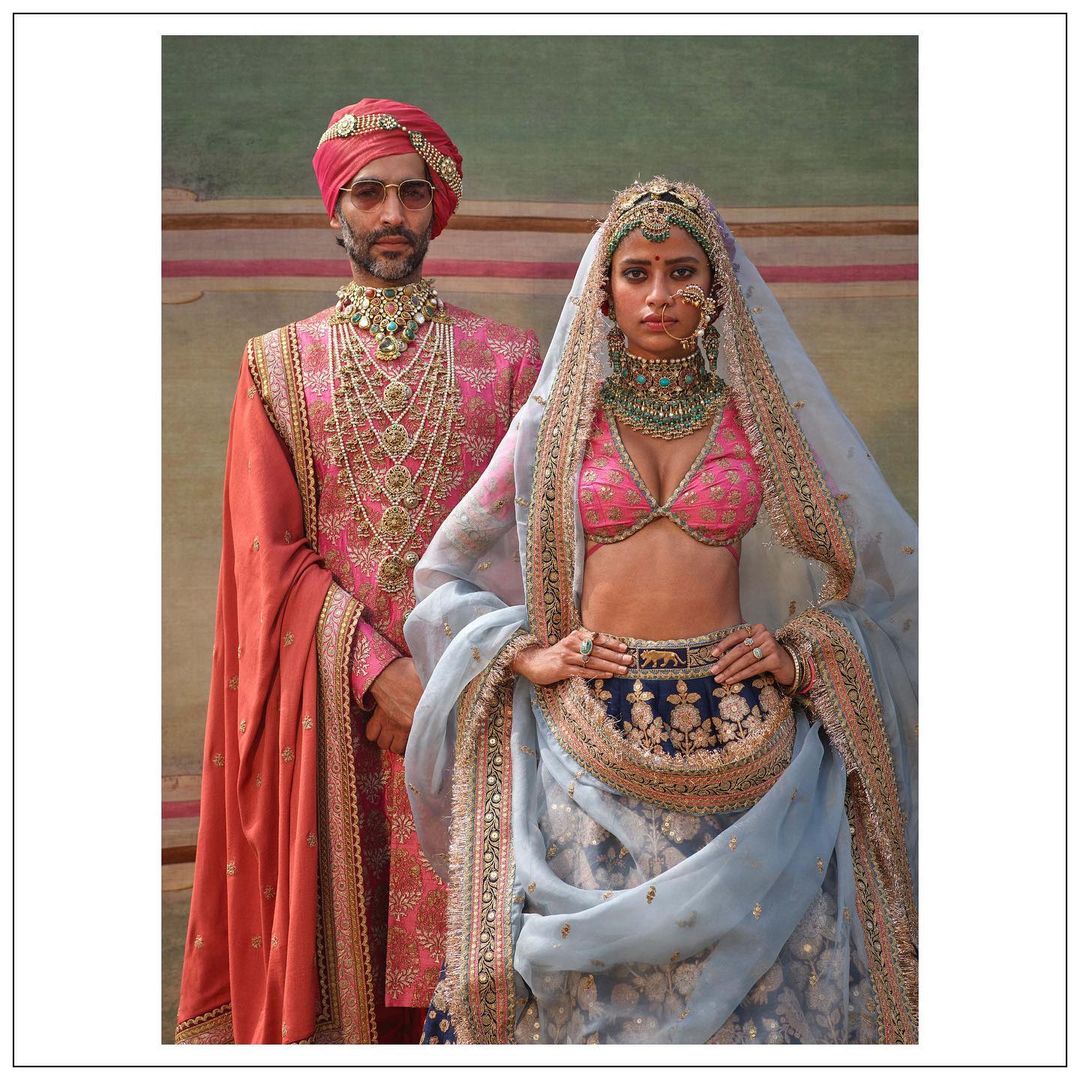 Outfit By Sabyasachi
---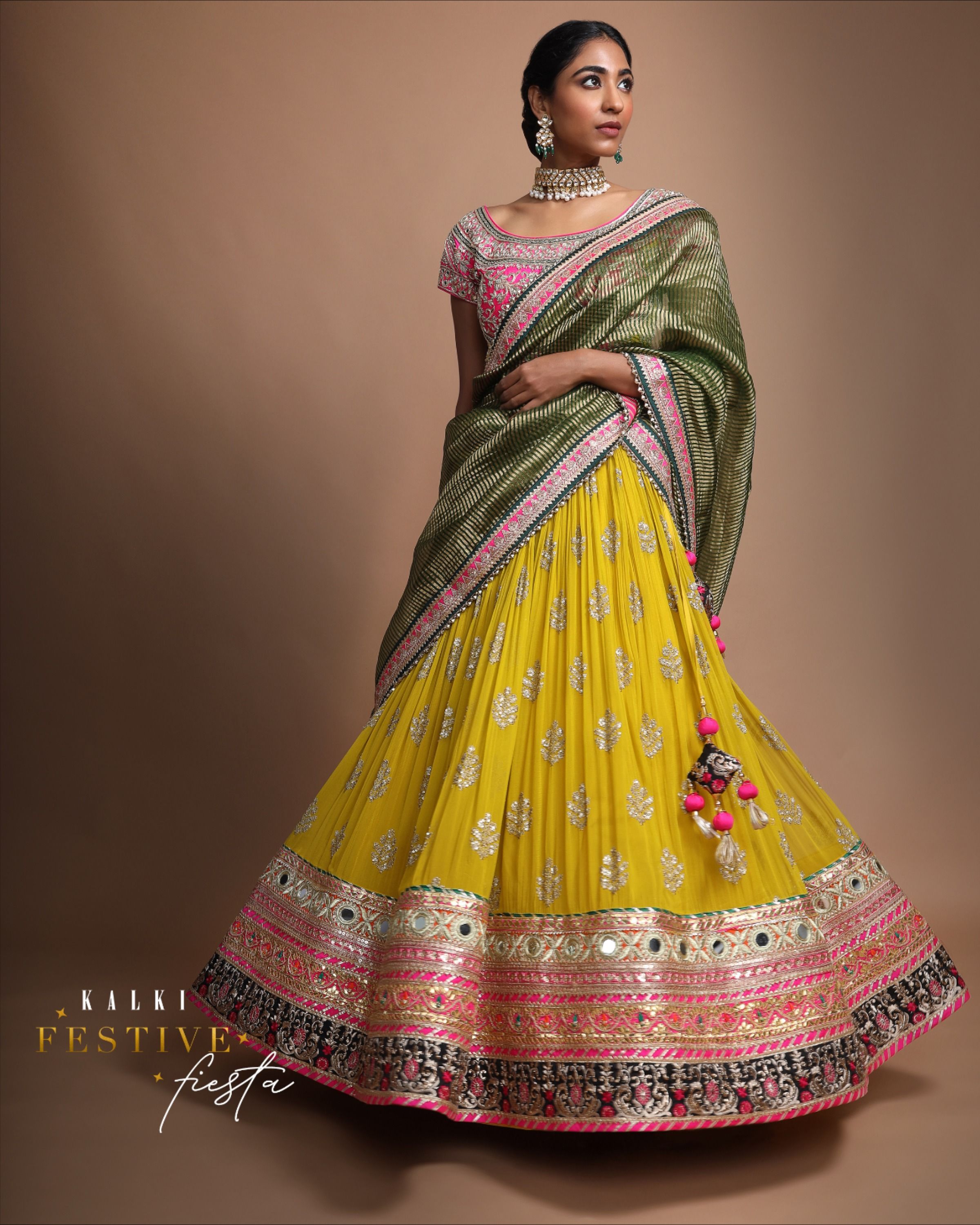 Outfit By Kalki Fashion
---
Kiran/Fringes
Back in the day, females used to decorate their outfits with fringes or Kiran to make them look fancy. This trend is also getting spotted among brides this season.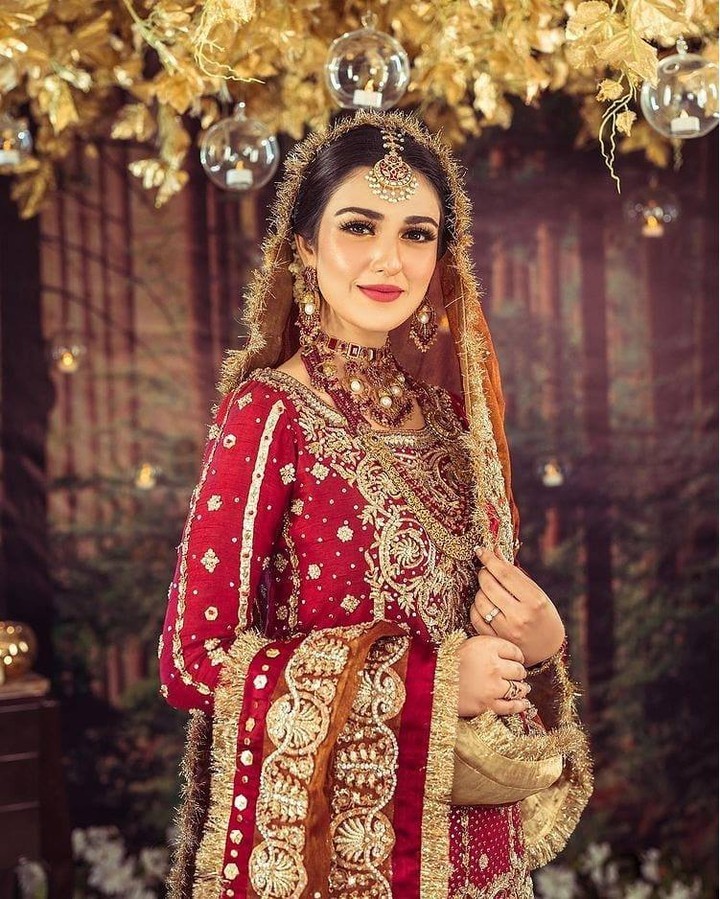 Outfit By Laam Official
---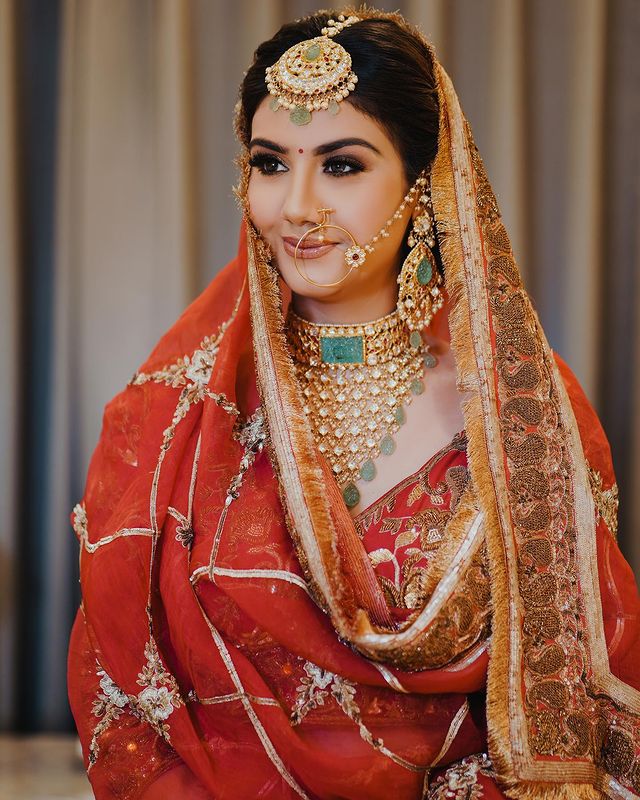 Shot By Safarsaga Films
---
Lilac- Colour of the Season
Every year we witness a show stopper colour. Well, this year it's Lilac. So don't forget to get an outfit in this pallet. Who knows who could be the next one to go viral on the gram!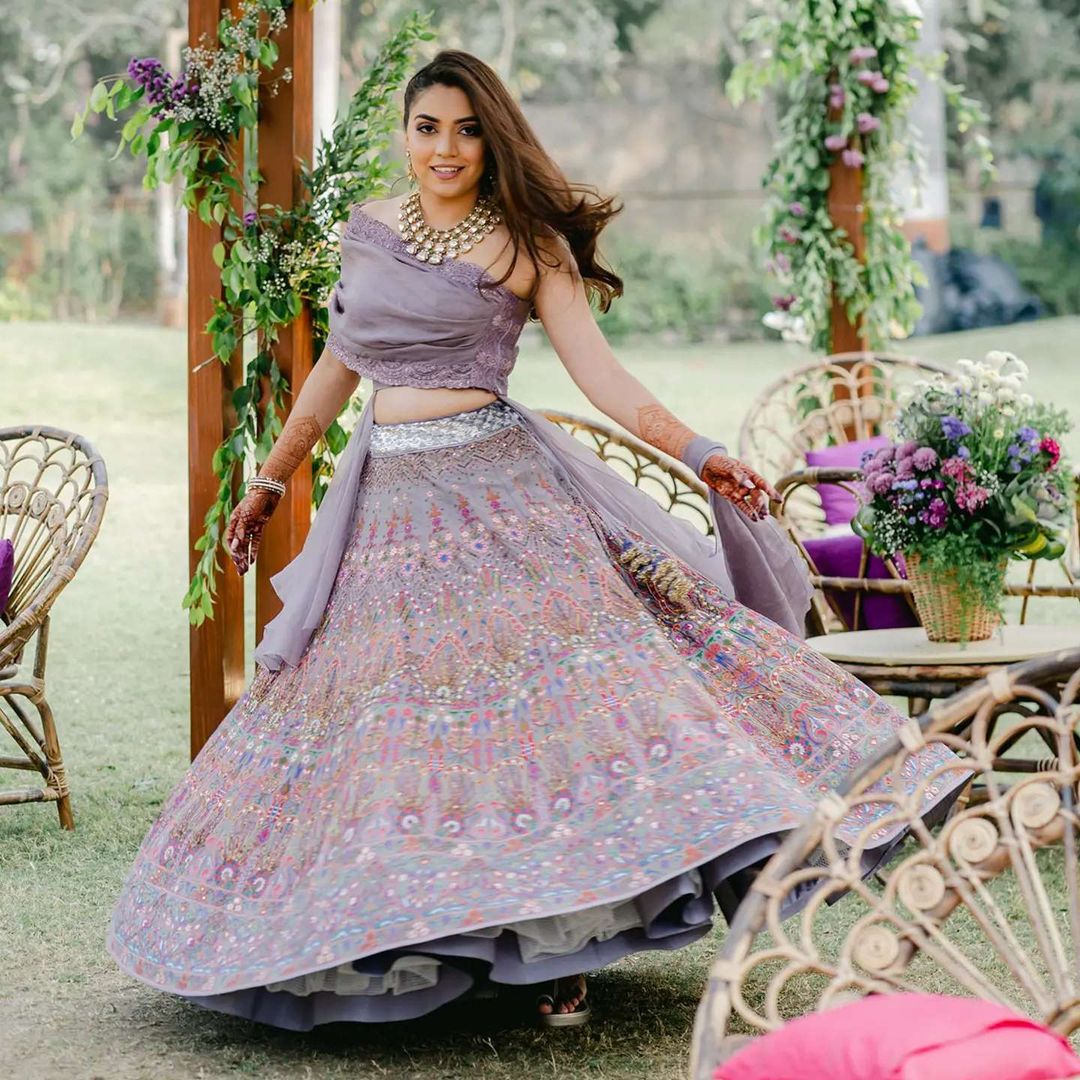 Outfit By Jade By Monica And Karishma
---
Shot By Infinite Memories
---
Scallops
Trending since' 19 – yet elegant as ever! Scallops are U – shaped designs or any work in this particular pattern.
Outfit By Jayanti Reddy
---
Outfit By Aarha By Kalpana & Pravalika
---
Check out more links: Yellow Is The New Pastel: B-Town Celebs Giving Major Festive Inspiration| Bridal Edit Featuring Papa Don't Preach By Shubhika| Local Indian Brands You Can Add To Your Visiting List.| Colour Trend Wedding Season 2021 Will Have| Sharara Designs Outfit, A Best Option To Give Stunning Look Intimate Wedding!| Leave Behind That Traditional Outfits And Pick These Elegant Gowns For Your D-day!