Bridal Kaleres To Enhance Your Bridal Look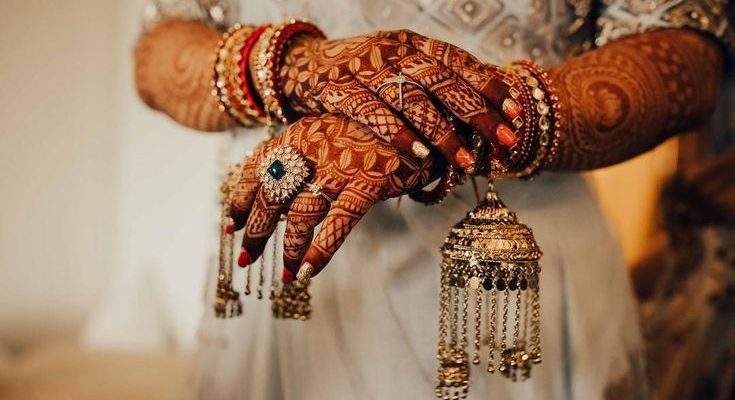 Kaleros is a big Bridal statement that enhances the look of a bride. Starting from traditional Punjabi brides, now we are witnessing our modern brides carrying kaleros with swag. Thinking of polishing your kaleros game too but are confused about the current market trends? Nothing to worry about!
Here we've got you amazing kalero styles to choose for your wedding! 
---
Himachali Coconut Kaleere
Apart from Punjabi weddings, kaleros have been a big part of Himachali weddings too. These are the traditional kaleros that signify the bride's kitchen will always be full of good food and prosperity. These kaleros are also associated with a funny story that, if the bride is hungry but shy to ask for food, she can eat the edibles of her kaleros to fill her stomach.
Via: Kulwant Singh 
---
Floral Kaleere 
When flowers are ruling the hearts be it in jewellery or decor, why not include these lovelies in the kaleeres then? These are unique, subtle and flowy, giving the bride a fresh look that suits her style.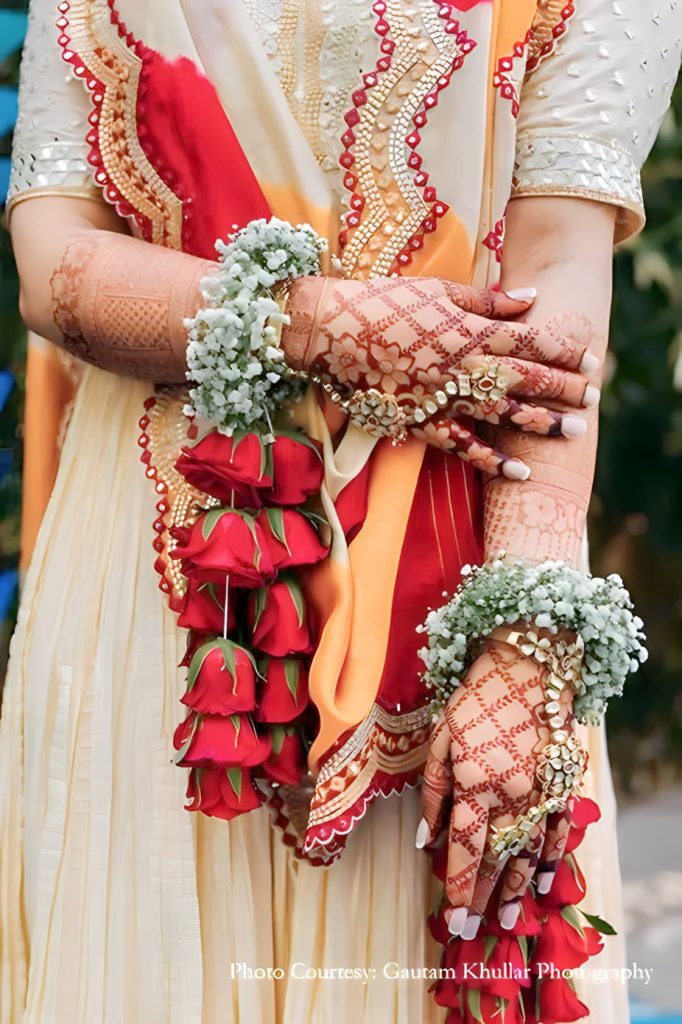 Via: Gautam Khullar Photography 
---
Shell Kaleere
The shell Kaleere also called Kodi/Kaudi Kaleere is one of the big showstoppers of the list. The shells are considered pious and good signs, also its raw finish gives the bride a bold and natural look.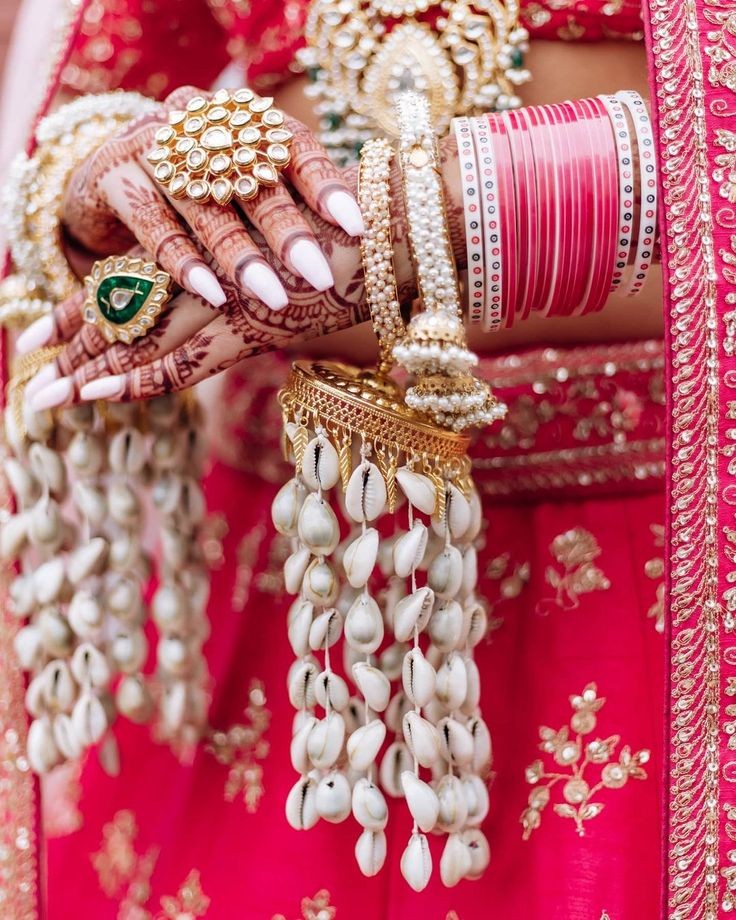 Via: Tripti K Singh 
---
Golden Kaleere 
The night is young, and so is the trend of the traditional golden kaleeres. These are original Punjabi kaleeres that are big, dense and golden. The minimal intricacy attached to it is also meaningful, as it is the grace carried by the bride in her new life.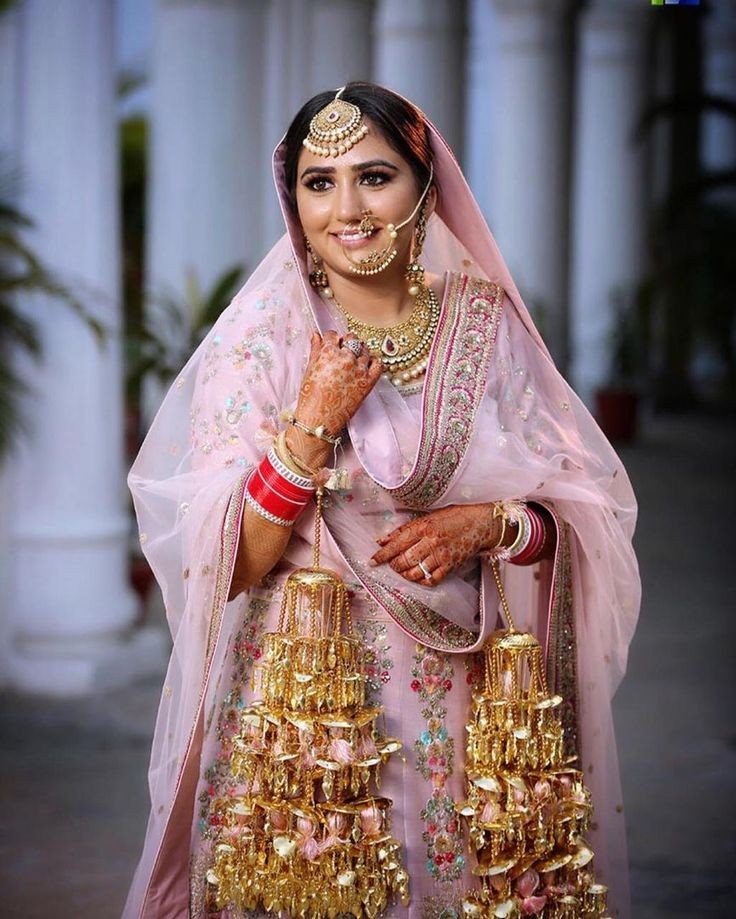 Via: Kohlesbyjo 
---
Personalized Kaleere 
These kaleeres are perfect for the fashionista brides who look for something different in everything. In between the range of not too gaudy not too minimal, the customized kaleeres speak your bridal language.
Via: Kaliras By Mrinalini Chandra 
---
These kaleeres are so subtle yet grand that it seems perfect for the bride who wants them not too much, not too less. These kaleeres of pearls are perfect for minimal outfits and mark a cherry on top.
Via: Design Aqua  
---
Minimal Kaleere
In a generation where people appreciate minimal efforts, minimal kaleeres come in handy. These cute little kaleeres are subtle and fun to pair with your bridal look for that easygoing look.
Via: Shashank Issar Photography
---
Big or small, grand or minimal, kaleros tell a story that everyone wants to hear. Apart from the folklores that come in handy with these, nowadays kaleros are a big fashion statement too for a bride. Be it experimenting with your own customised Kaleere or going for a traditional golden one, the hunt for the best kaleeres never stops. What are your thoughts? Found your dream kaleeres for your wedding? Tell us in the comments below your pick and for more wedding inspiration ideas explore with weddingplz!
---
Check out more links: In Trend, Chic & Stylish Mangalsutra By Bvlgari | 10+ Discrete Saree Draping Styles | In Demand Bridal Trends Winter-Festive 2021 Will Witness| Yellow Is The New Pastel: B-Town Celebs Giving Major Festive Inspiration| Bridal Edit Featuring Papa Don't Preach By Shubhika| Local Indian Brands You Can Add To Your Visiting List.| Colour Trend Wedding Season 2021 Will Have