Unique "Getting Ready Poses" To Capture At Your Wedding!
When getting ready for your wedding, a thousand ideas cross your mind. While you shiver thinking about a new start, you have to cooperate with your makeup artist to look perfect for your wedding day. Overall those few hours full of eager emotions are the moments the bride cherishes for her life. Thinking of how to cherish your getting-ready moments?
Here are a few getting-ready shots to capture for your D-Day! 
---
With The Wedding Lehenga
After multiple trials and alterations, when you're finally ready to wear your outfit, that's the moment marking the beginning of getting ready. These shots experimented with brides holding their wedding card, laying beside their bridal outfit, or giving an appreciative look to your wedding ghagra.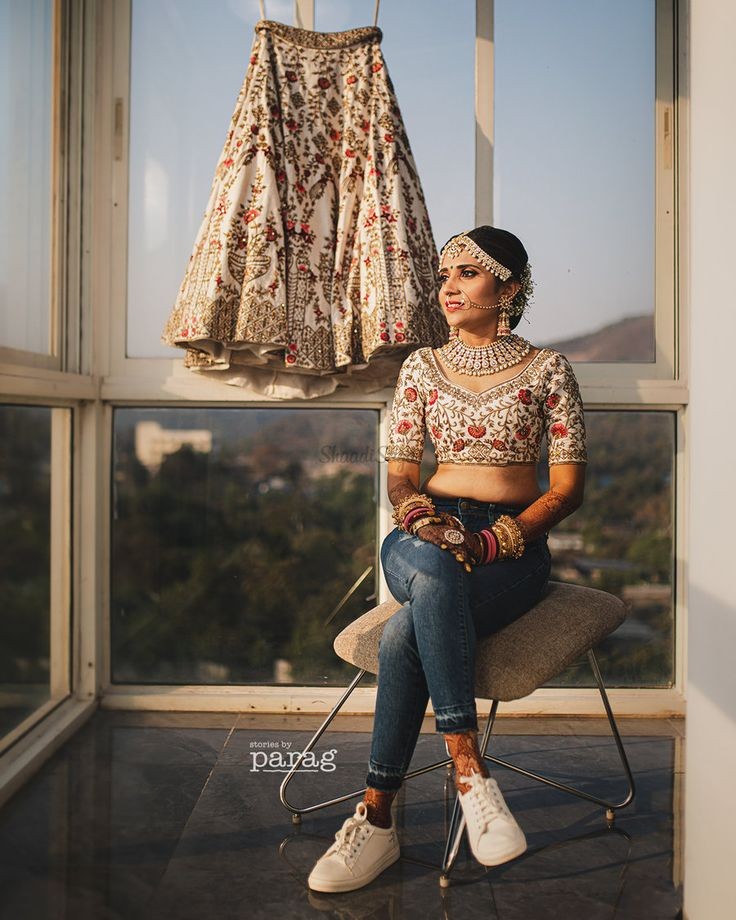 Via: Stories By Parag 
---
Appreciating The Makeup 
When you've spent bucks on those brush strokes, why not capture its movements? The portraits especially are highly appreciated in this pose capturing the brush movements. Makeup artists too get high appreciation via these shots.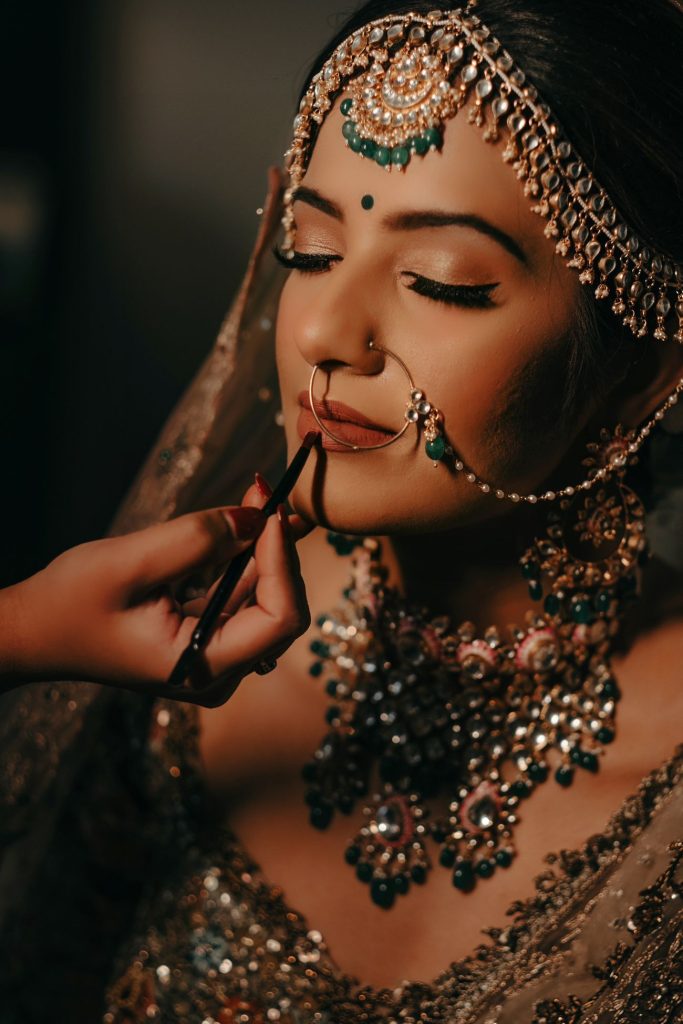 Via: Recall Pictures 
---
Pieces of jewellery In The Limelight
This shot of the brides adjusting the jewellery gives attention to the set that you had to explore for days. This shot is often taken in closeup covering the bride's necklace or nose ring in the centre. Again a great shot appreciating the jewellery and capturing the bride's getting ready moment.
Via: RJS&Company Ltd
---
Veil And The Mystery
This pose signifies the little bridal dreams that we envisioned while growing up. The hide and seek in the veil, that eagerness to see her beautiful face, not just creates a space for warm romance, but also enhances the awaited bridal aura. Indeed a great click for your wedding album.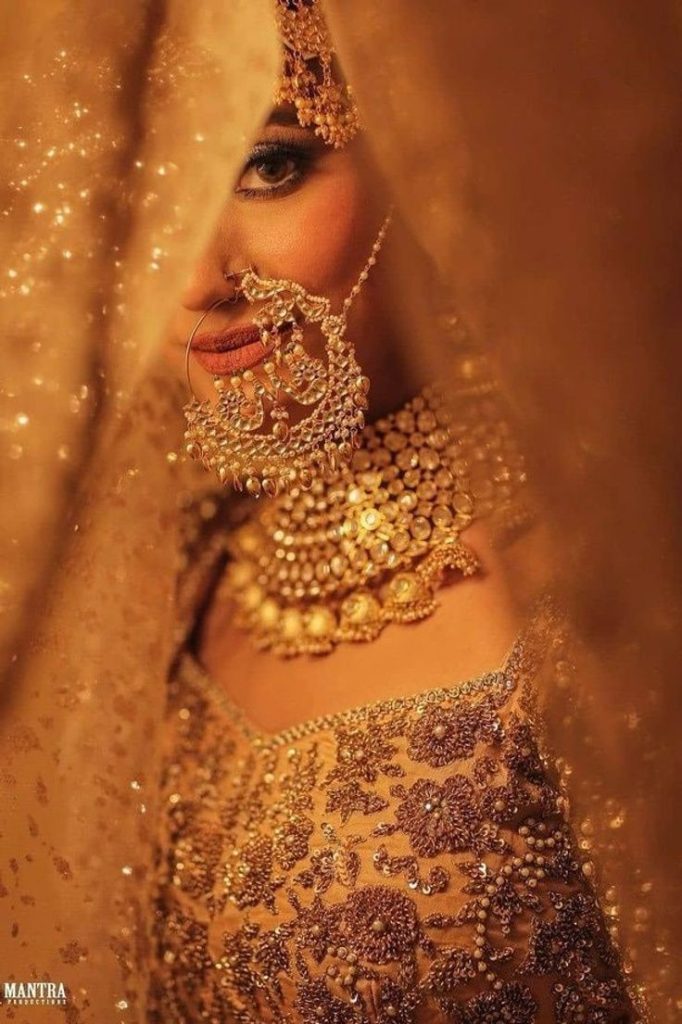 Via: Divine Mantra 
---
The Charm Of Nose Ring 
If you're planning to wear a big nose ring, this shot is for you. A shot of the bride adjusting her nose ring is a great way to grab the attention of those big baddies. These shots look intentional yet classy. Especially with bowed eyes, this shot gives the bride, a touch of a goddess.
Via: Recall Pictures
---
One With Your Best Girls
Getting ready isn't just putting on makeup. It includes a lot of chatter with your girls along with them helping you put on your outfit and jewel. Those moments are memorable and are great clicks. Try out candids with your bridesmaids when getting ready, for a picture speaking up about all the conversations you had with your best girls.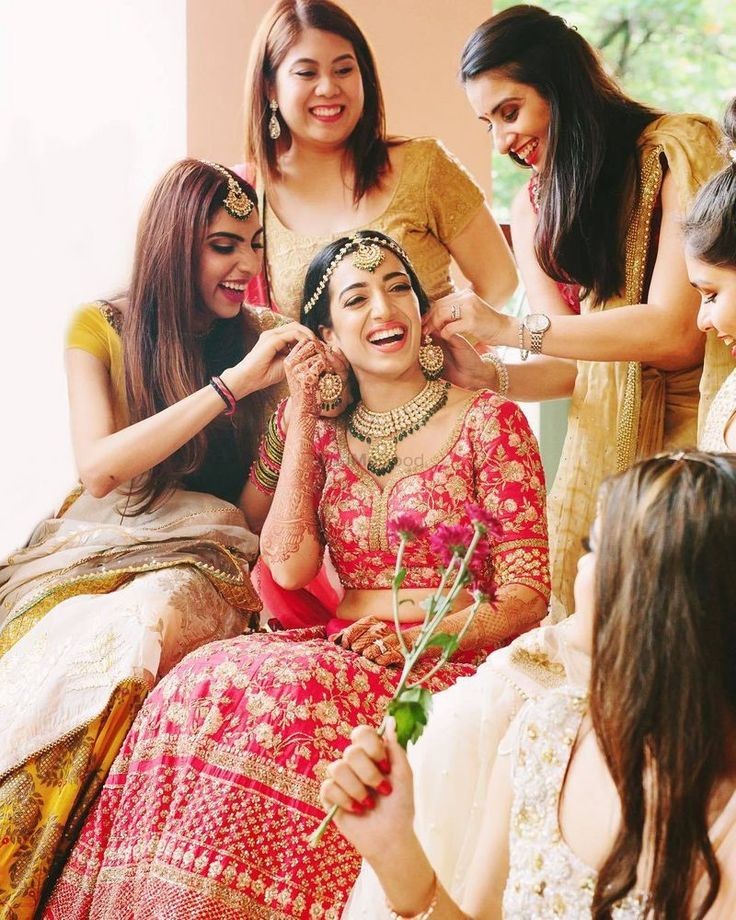 Via: House On The Clouds 
---
 Meaningful Portraits
Brides when getting ready must try taking candid portraits that are unique and standard. Playing with those lenses allows you to create your trend. Pick up your mood and get those shots done with some unique poses in bridal portraits. 
Via: Vintage Films Photography 
---
Shoutout To Your Soul Sister
Your soul sister that has been through your ups and downs, is finally letting you go with a heavy heart. Make those moments special with her and capture those seconds in a frame that you'll cherish forever.
Via: Sunny Pariani Photography
---
Pictures speak a lot if you catch their beats. Especially the day when you would be numb enough to settle, these pictures will capture the best moments for you to remember forever. What are your thoughts? Tell us in the comments below your favourite pick, and for more wedding inspiration ideas explore with weddingplz!
---
Check out more links: In Trend, Chic & Stylish Mangalsutra By Bvlgari | 10+ Discrete Saree Draping Styles | In Demand Bridal Trends Winter-Festive 2021 Will Witness| Yellow Is The New Pastel: B-Town Celebs Giving Major Festive Inspiration| Bridal Edit Featuring Papa Don't Preach By Shubhika| Local Indian Brands You Can Add To Your Visiting List.| Colour Trend Wedding Season 2021 Will Have