Trendy Outfit Ideas For Reception To Get That Stand Out Look!
Reception party is the great celebration for the married people as a couple receiving lots of best wishes from their families, friends and acquaintances. It is probably the last celebration of any wedding but the first one for married peoples as couple to get acknowledged with cordial wishes from everyone to be known officially as Mr. and Mrs. among others.And the day is the best opportunistic day to get that stylish look and feel like out of the world. There are vivid styles of outfits to add in your wedding collection from shimmery saree to western sleak designed gowns or may be opt for traditional outfits. In order to make your look as a couple elegant and unique, here are the list of options to choose from these designs of outfits. Bride can choose bride donned a lehenga ensemble detailed with a plethora of blooms or intricately embroidered ivory lehenga.  And and you must love to wear these exceptionally beautiful and stylish gowns adding grace to the bride's look. Yes, this would be a good time to steal the march and get that perfect look on the very special day of your life to make it a memorable one.
# Saree
One such outfit that never get outdated as craze of wearing saree to get that traditional and classic look is always remain in trend.It is one the best otpions a bride wear on her reception party to feel beautiful inside. Also attached with it.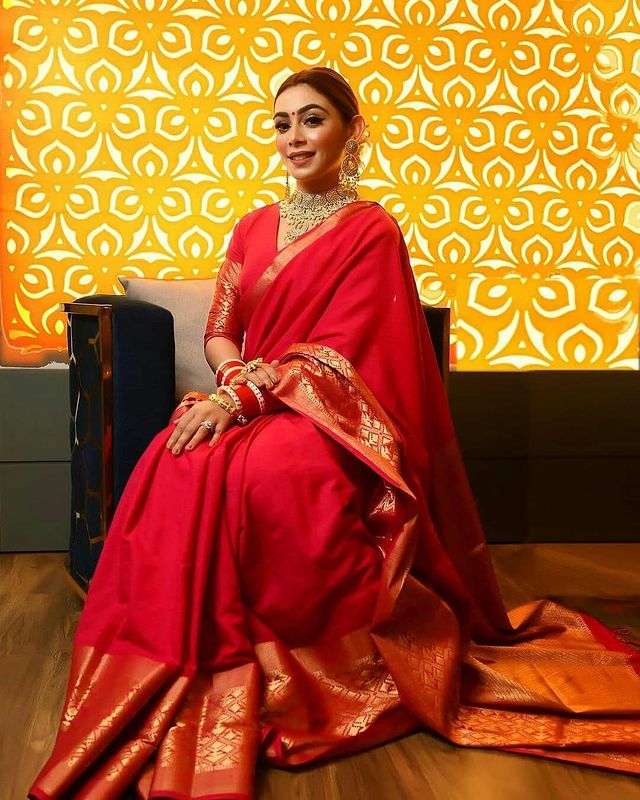 Makeup By Avipreet Bindra
---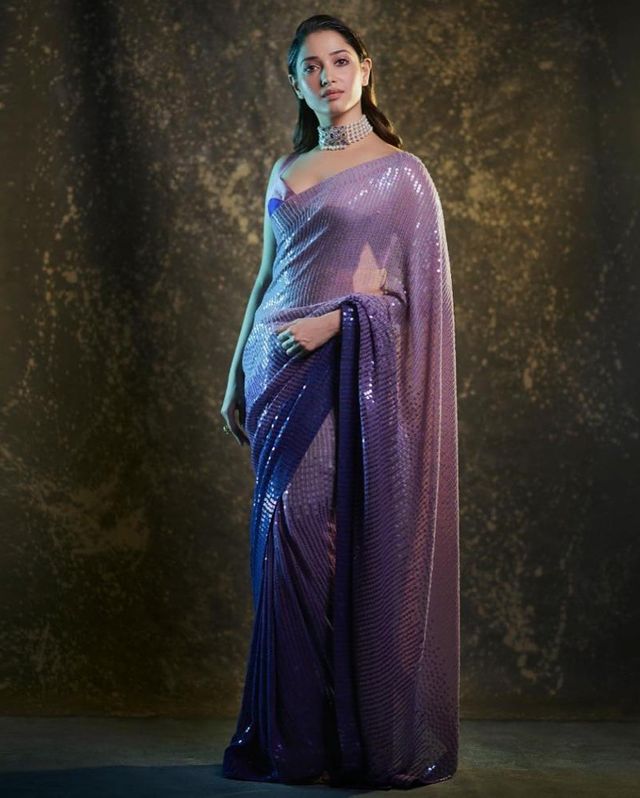 Outfit By Aza Fashion
---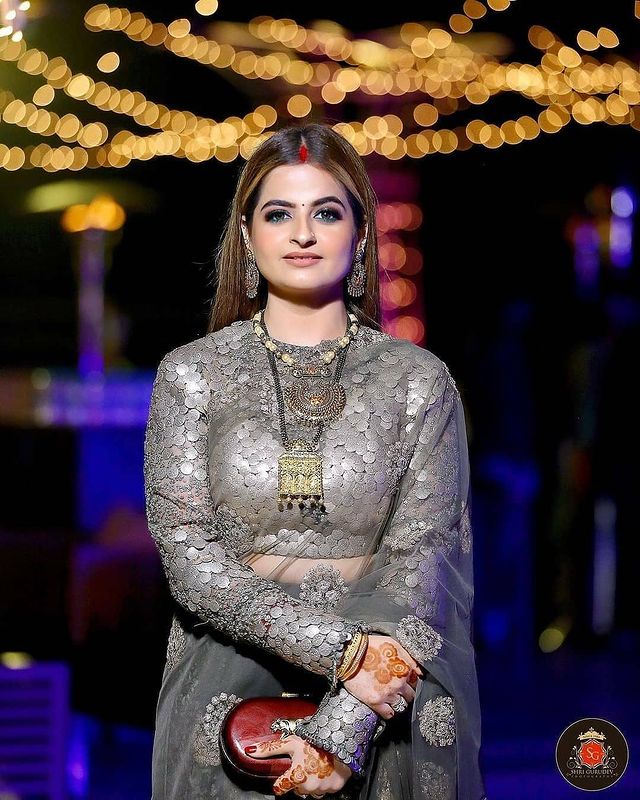 Outfit By Sabyasachi
---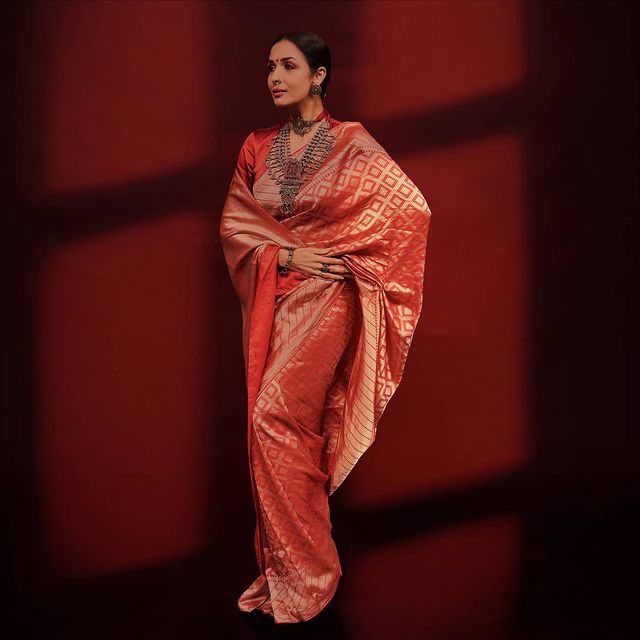 Outfit By Raw Mango
---
Outfit By Khush Badgal
---
Outfit By Seema Gujral
---
# Lehenga
Lehengas being the first of every girl who wish flaunt her looks on her wedding. Specially for reception designer lehengas are the perfect a bride can make to get that stand out look, stylish and elegant.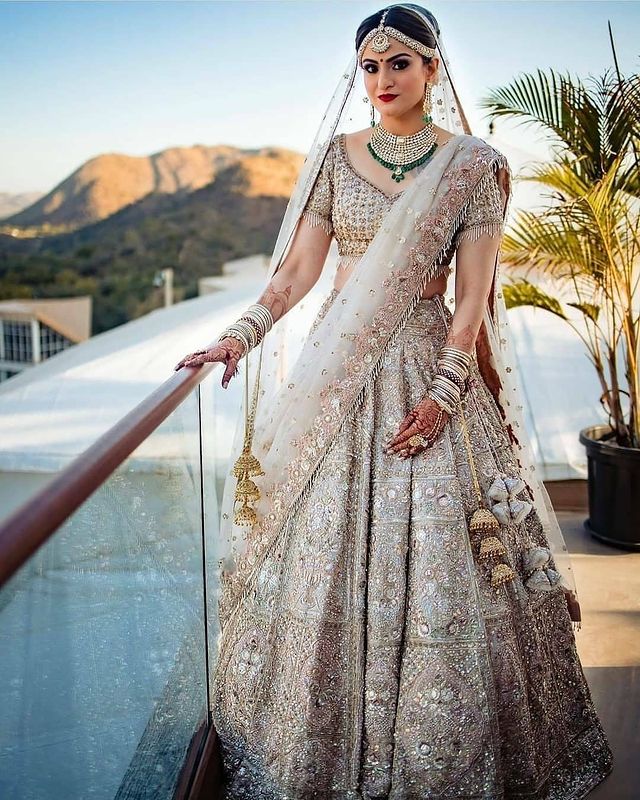 Outfit By Dolly J Studio
---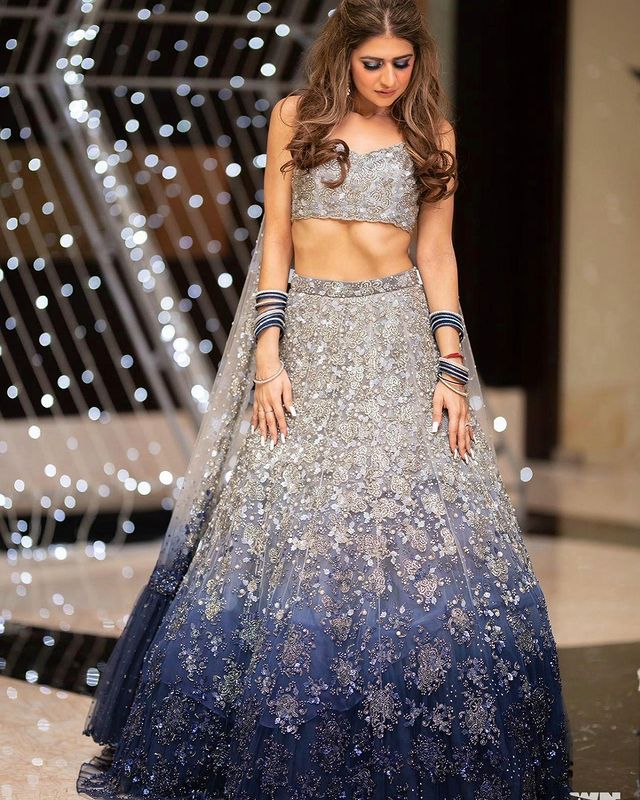 Outfit By Natasha Dalal Label
---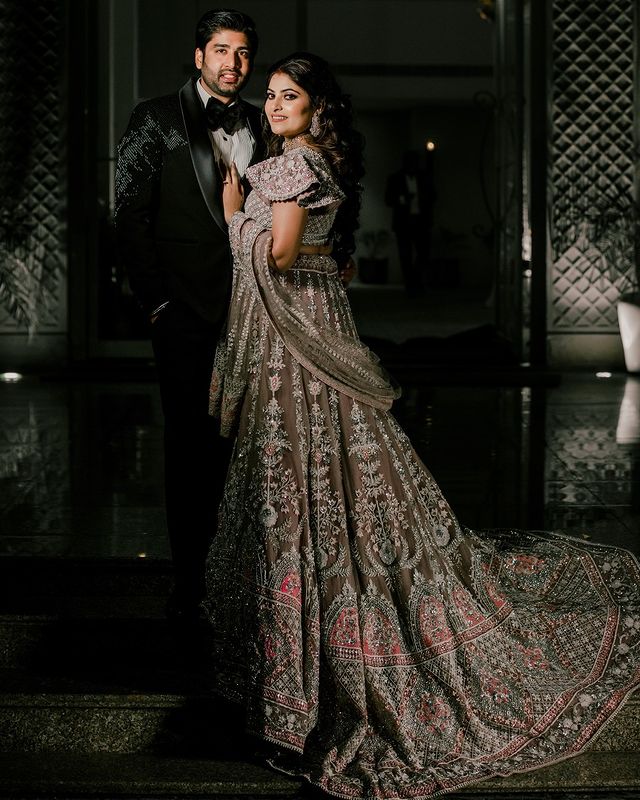 Outfit By SHRANGAR Delhi
---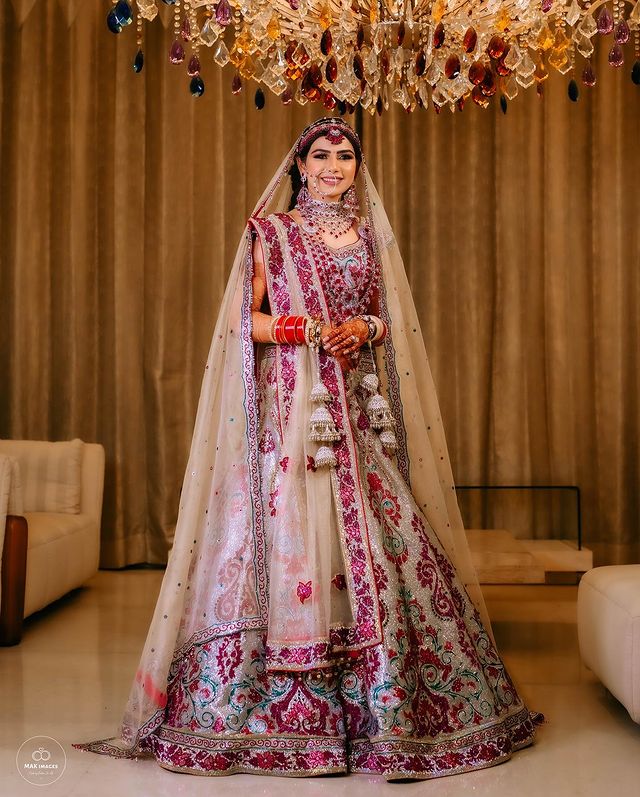 Outfit By Manav Gangwani Couture
---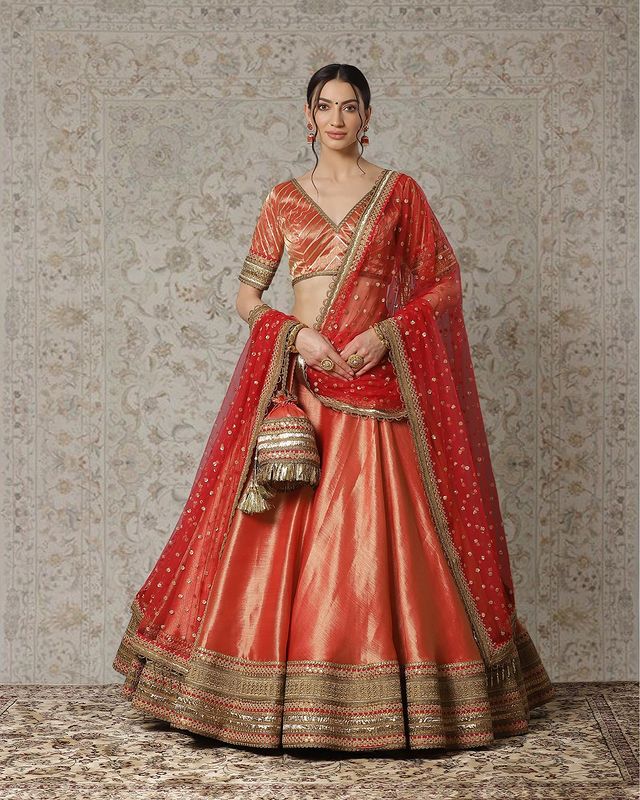 Outfit By Shikhar Sharma
---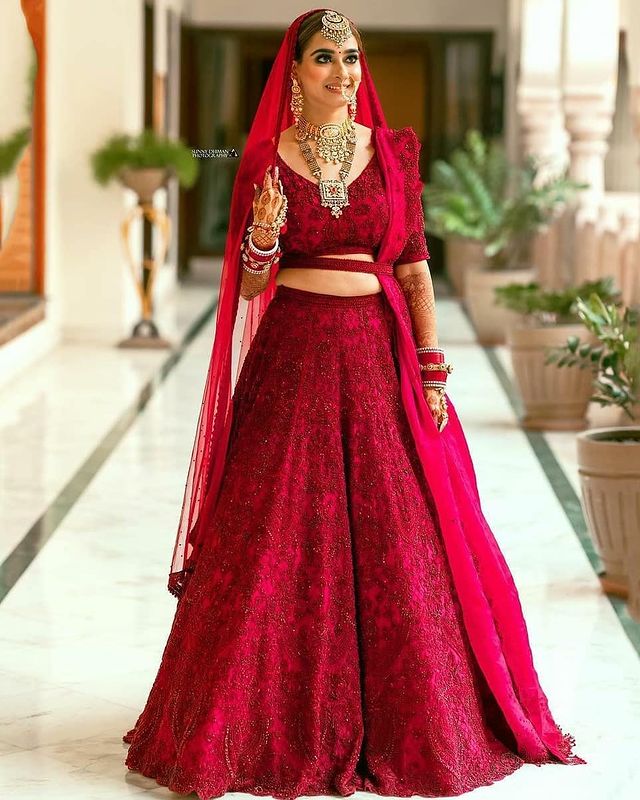 Outfit By Payal Keyal
---
Outfit By Payal Keyal
---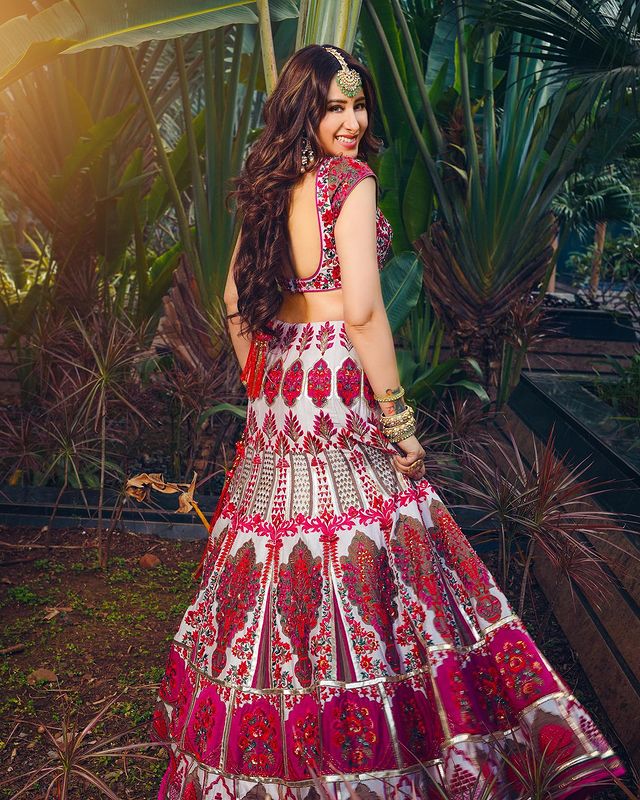 Outfit By Reynu Taandon
---
# Gowns
Nowadays brides are choosing some western styles outfits in order enhance her look in unique way. There multiple designs options embellished with exquisite pattern of styles are available in range of gowns. Of course, that gives you timeless princy look.
Outfit By Eli And Kim
---
Outfit By Eli And Kim
---
Outfit By Rahul Kapoor
---
Shot By Vows & Tales
---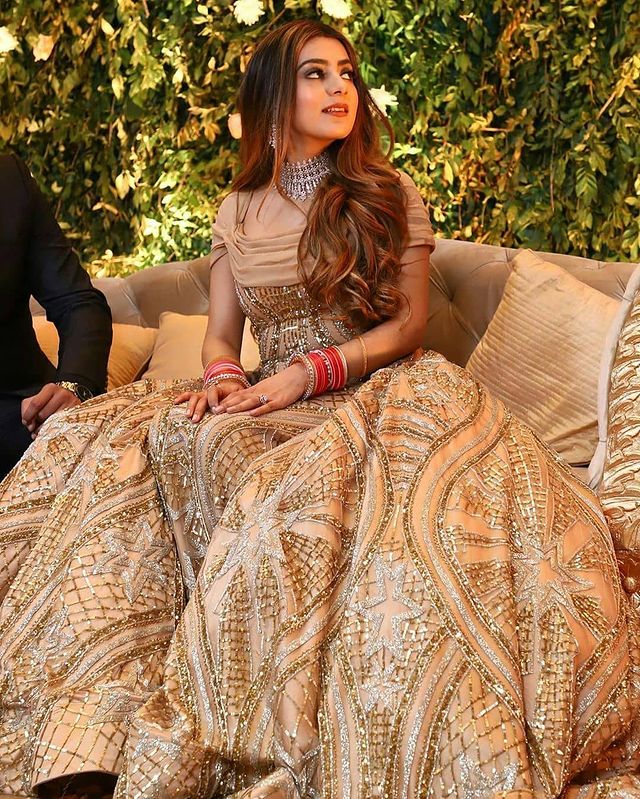 Outfit By Reynu Taandon
---
# Anarkali
Heavily embellished Anarkali with unique detailing designs is all a bride would surely love to wear to grace her reception look.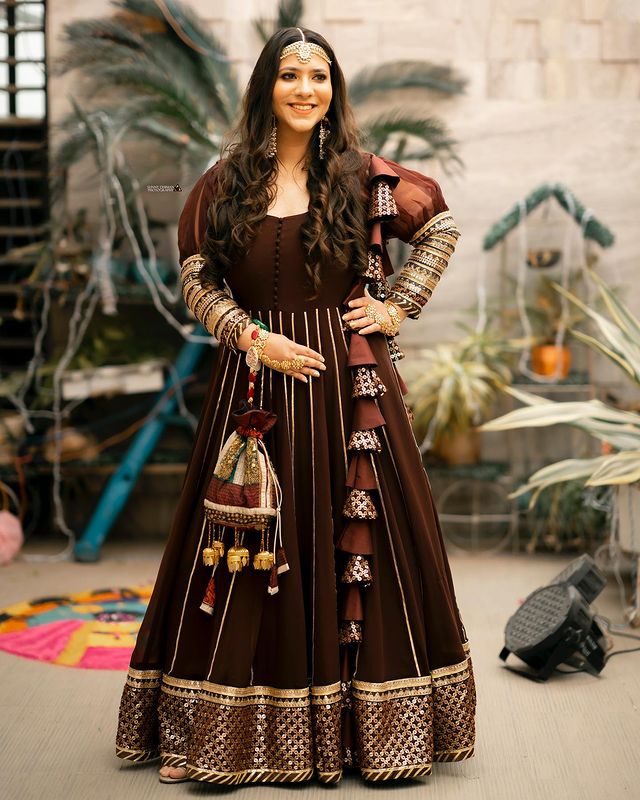 Shot By Sunny Dhiman Photography
---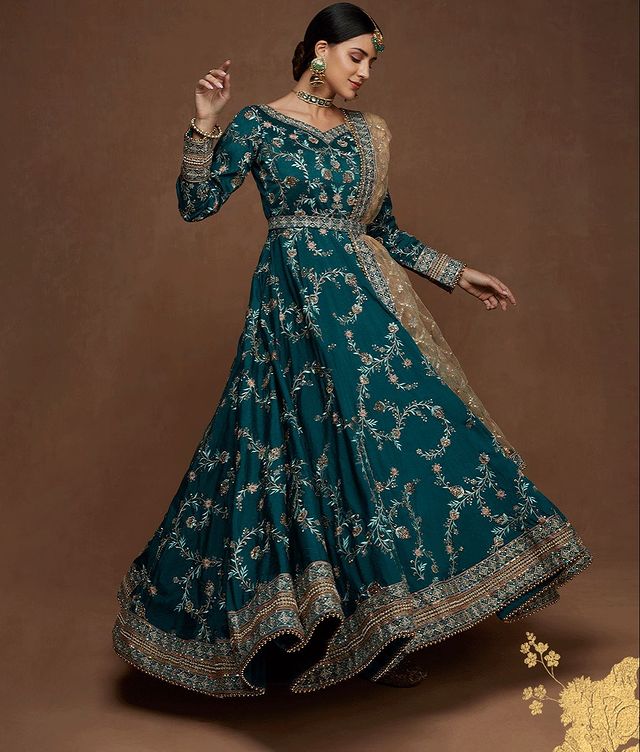 Outfit By Lashkaraa
---
# Skirt
How about the off-beat outfit holding stylish as well as modern look. These dazzling skirts ensemble are also the good choice a bride can opt for, to feel convenient and beautiful too.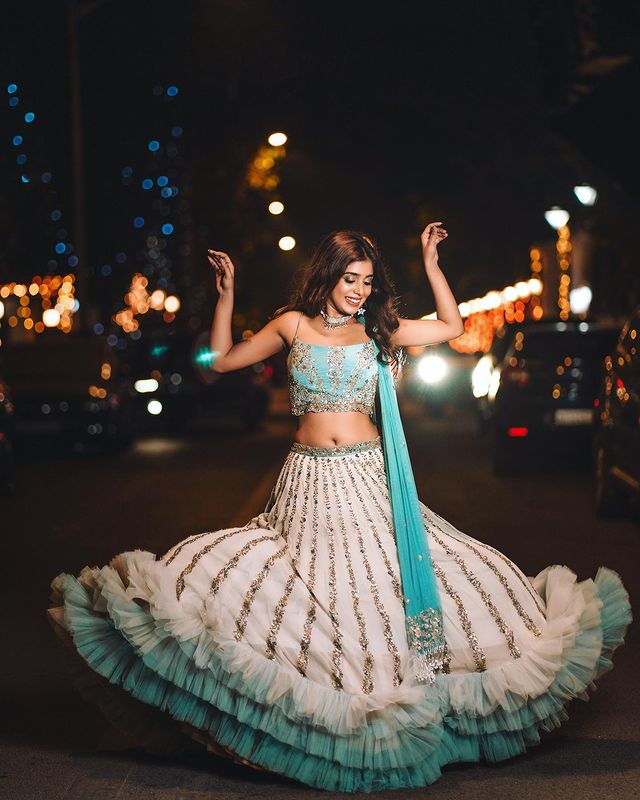 Outfit By Riantas Official
---
Outfit By Annus Creation
---
Checkout more links like these: Top 10 Places From Where You Can Pick Up Your Lehenga In Chandni Chowk | 7 shopping tips to keep in mind before buying your wedding lehenga | Pink alert!! Lighter shades of pink lehengas in trend | Pocket friendly bridal lehenga stores in karol bagh