Air Brush makeup, The Ultimate Guide To Help You Add Enhance Your Makeup
Good looks keep important for everyone out there who wants to be presentable and influence others. Thus, looking good is nowadays has become an essential and integral part of our daily. There varieties of ways people used to do makeup whether light makeup or else according to the occasion they are going to visit.
And the wedding is the above which is like a dream day for every bride-to-be to look the best version of herself getting that flawless and timeless beauty. And new techniques of doing makeup or revolutionary makeup ideas have become available to everyone gradually being popular also especially those who really care about makeup and the proper way of doing it.
Airbrush makeup is one such technique which is proved to be the perfect type of technique for doing that flawless makeup with that impeccable natural look.  Unlike the traditional methods of makeup, the use of a sprayer to spread the foundation on your face instead of sponges, brushes, or fingers to give you a much cleaner and natural final look is a really helpful tool for airbrushing. The device is created with a compressor that provides a medical-grade tube and nozzle with smooth and controlled airflow.
# Setting Up the Brush
 It is the Setting airbrush for makeup is quite simple and easy to use. You just have to attach the compressor hose to the airbrush and shake the bottle properly and apply a few drops of airbrush makeup into the cup before turning on the compressor.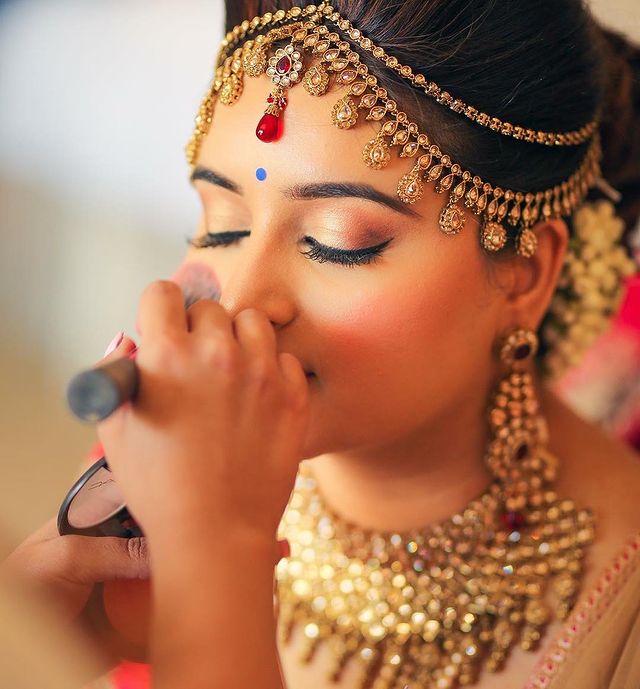 Makeup By Doll You Up By S
---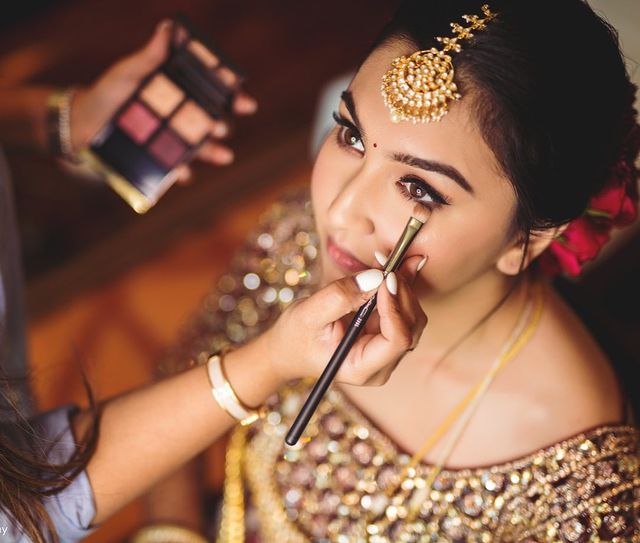 Makeup By Doll You Up By S
---
# Cleaning your airbrush
This step is most important to refrain from clogging. Add a few drops of your cleaning solution into your airbrush cup, with a small brush or cotton swab, apply the solution around the inside of the cup, spray the cleaning solution onto a tissue or cleaning pot.
Makeup By Srishty Mua
---
# Mixing the Color and Application of Foundation
 To get that even application and soft makeup, mix different shades of colors according to your skin color and texture. Then, set the pressure to low or medium and shake the foundation properly to mix its contents. Spray the foundation onto a tissue, piece of paper, or the back of your hand to be sure the foundation matches your skin tone and start moving your airbrush before you pull back the lever to spray your foundation.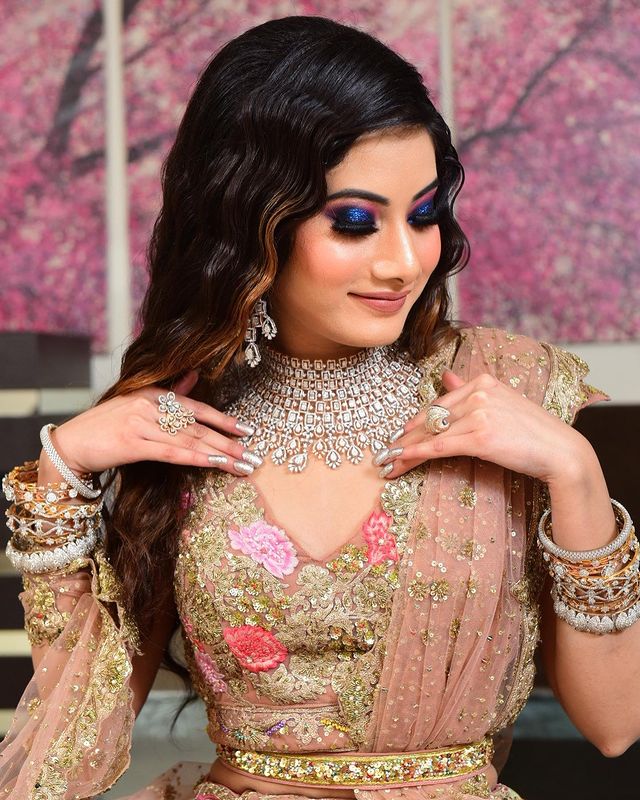 Makeup By : Parulgarg Makeup
---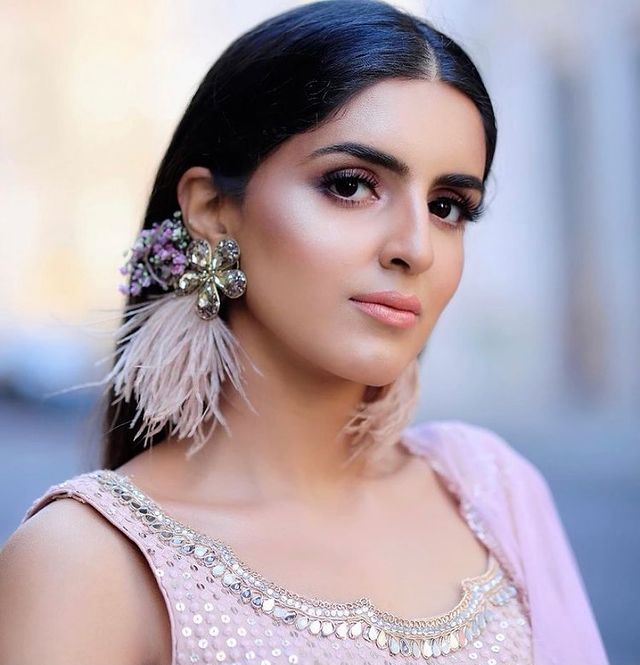 Makeup By Simran Mahajan
---
# Highlight with airbrush
Highlighting is a good option to enhance your makeup look. You can start highlighting on the bridge of your nose or cheekbones or jawlines to add grace to your features.
Makeup By Nehazz Bridal Makeup
---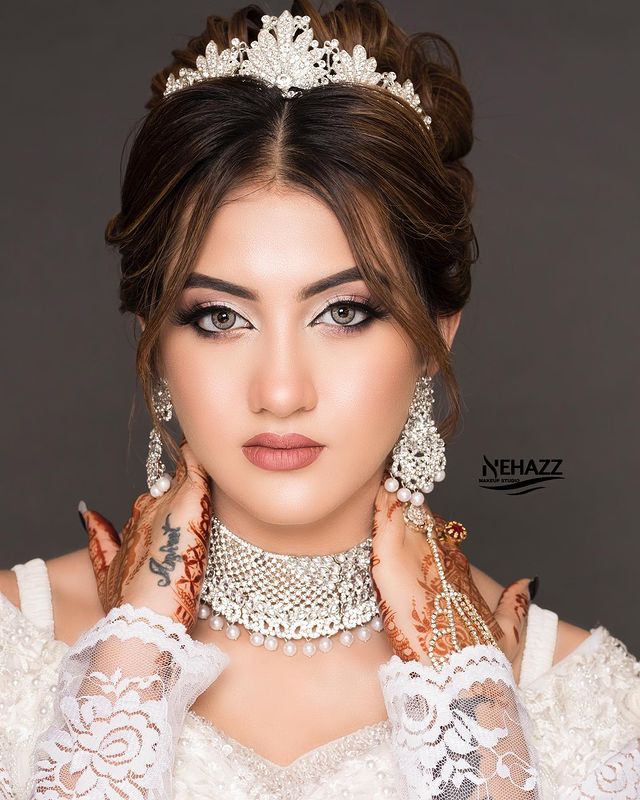 Makeup By Nehazz Bridal Makeup
---
PROS OF AIRBRUSH WEDDING MAKEUP 
One of the major pros of airbrush is that it is so easy to use and does not smear bring evenness on the makeup. Also, most airbrushes are water-resistant.
Shot By Hitched & Clicked
---
CONS OF AIRBRUSH MAKEUP 
There are lesser options of shade since the type of foundation used with an airbrush is not similar to common or regular foundations. It leaves us with a limited selection of shades and brands to opt for. Also, sometimes high cost compels people to think for other options as well.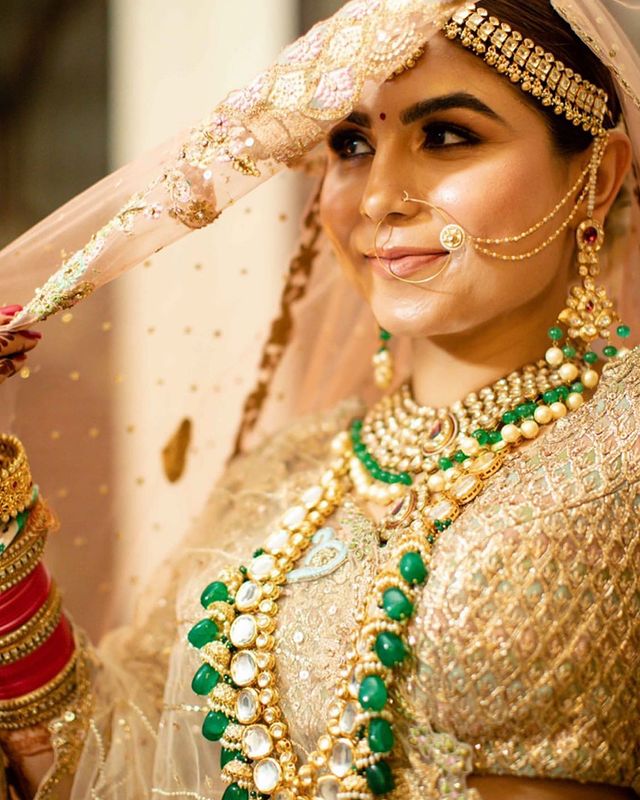 Makeup By Shruti Sharma Makeup
---
Checkout More Links : Dream Like Bridal Makeup To Get Dreamy Wedding Look!| Stunning Eye Makeup Making Your Look Stand Out From The Crowd! | 10+ Trending Makeup Artists On Instagram|