Trending Bridal Florals Kadas That Will Make You Look Beautiful As Feel Beautiful Eternally.
Flowers are the integral part of wedding as they are used in decoration & for jewelry as well. The importance of flowers in wedding are felt very closely and why not, the kind of beauty or fragrance that it holds can full your moments as well as life with those fragrance whole life. Floral jewellery are in trend as they are light weighted and look so pretty, soothing to our eyes.  Looking stand out on her wedding is every bride's dream and floral jewelry are the best option. Floral kaleere are all time favourite and loved to be used while brides walk down her aisle. Similarly Floral kadas have gain so much popularity and are in trend also making it most used jewelry now a days for its different and unique look. Flowers and floral jewelry add exquisite beauty to match up with your outfit. They are specially wore by brides in mehandi or haldi functions.
Here, we have listed some beautiful floral design of kadas that you can pick any of them to wear it in your function. Just adorn these floral kadas and feel like never before. Just scroll down to have an astonishing glance on them.
# You can pick kadas made up of those beautiful red roses at the time symbolic of love. Marigold flowers are must to find in every wedding, and these kadas of genda phool is inspired by classic look.
Shot By Danish Rehman Photography
---
Shot By Danish Rehman Photography
---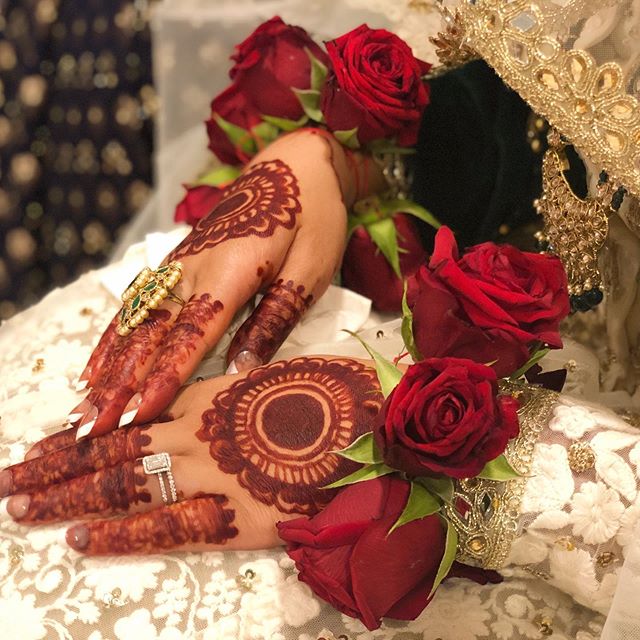 ---
# These floral kadas in white is something unique and appealing that you will love to wear it. Blue floral kadas are holding that timeless beauty that look quirky and stand out.
 Shot By Candid Tales
---
# You would be always in love with pink color as these light pink color floral kadas will melt your heart that you must want to have it.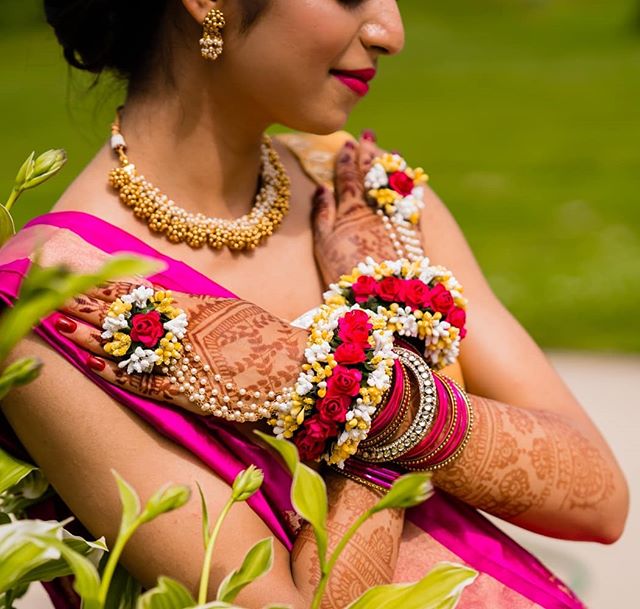 Jewellery By Prune
---
Source The Floral Bride
---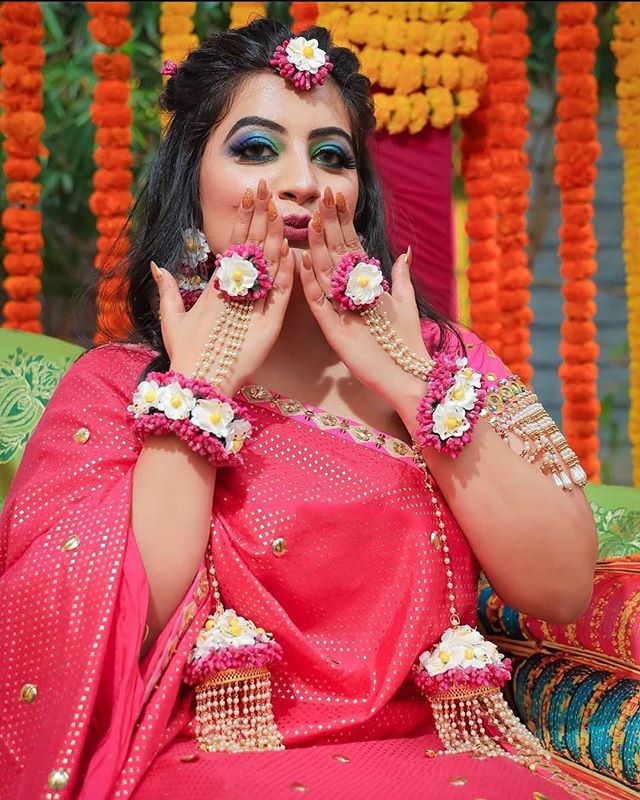 Source The Floral Bride
---
# You can flaunt your jewelry when you have multicolor option, these multi colored floral kadas look so vibrant that is inspired by the nature's colors.
Jewellery By Prune
---
Shot By Made In Heaven
---
# Some minimalistic floral kadas are also good to choose giving that finishing look. These are simply beautiful that you can't stop yourself to pick it up for your functions.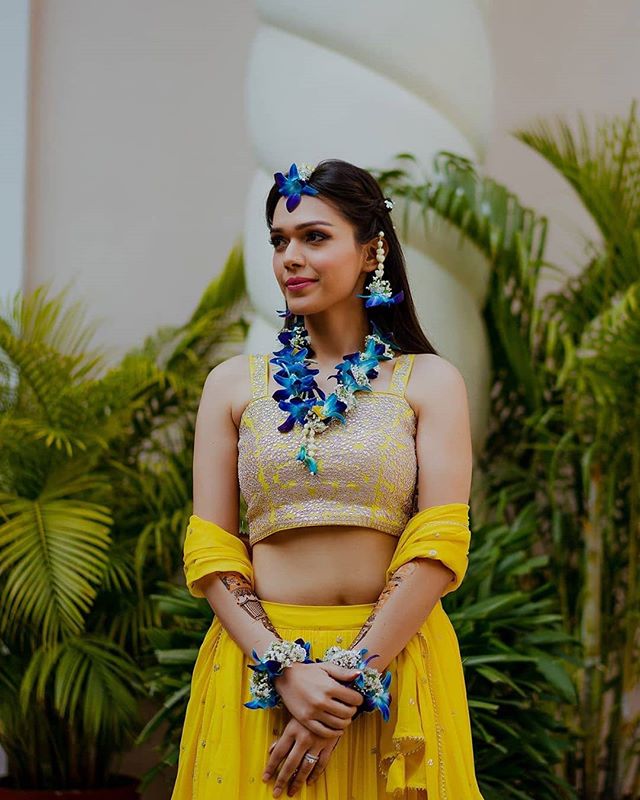 Shot By Chambyal Aishwarya
---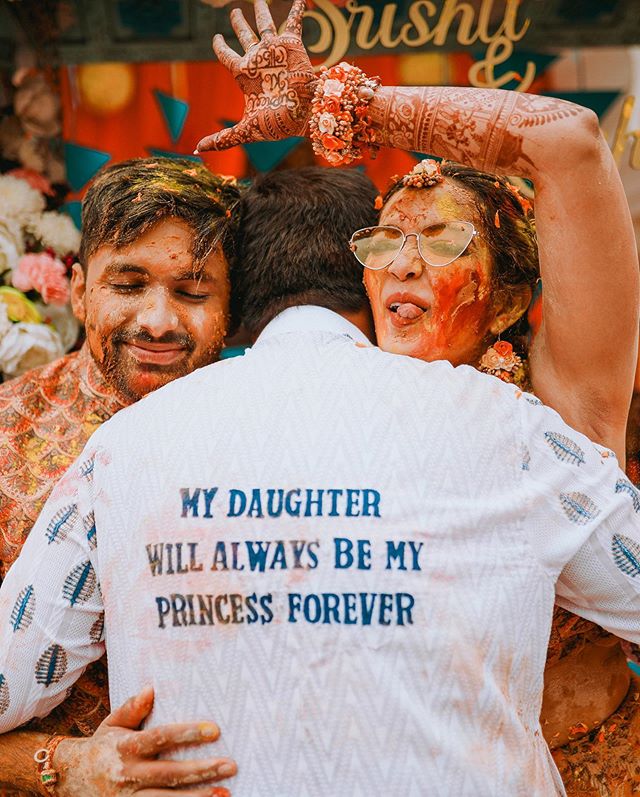 Shot By Memoirs Photography
---
Checkout more links like this : Floral Accessories, Adding To Your Hairstyle | 7 Amazing Hairstyles for Long Hair! | 7 Beautiful Bridal Bun Hairstyles! | Expert Recommended Do's N Don'ts For Daily Hair Care|Trending Floral Braid This Wedding Season