A story about passionate love and work for life!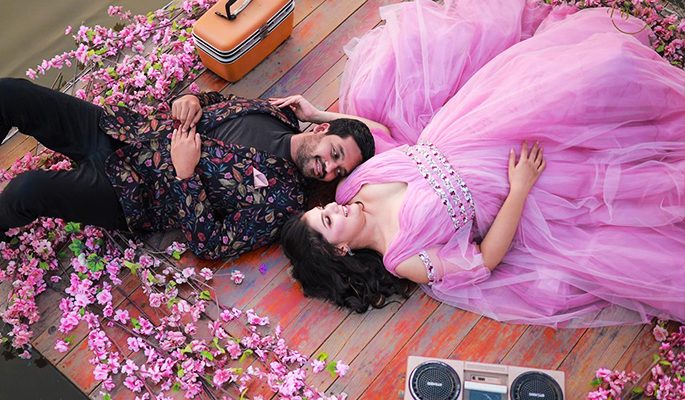 Story Of Mansi & Vinav
It is the story of people who first met at work but destiny has decided for them, they built a strong connection even they didn't move on the work front at their first meeting. It is truly said, 'right things happen at right time', they started building up this new relationship and were very particular about to live together since the very beginning. They shared a lot of similarities in their views on work and profession, lifestyle and building impactful initiatives.
As time passed, naturally their strengths began to emerge and they both own certain functions of the business. Their common thoughts helped them a lot to find out the solutions for any problems they faced. This synergy soon got wings and their efforts aligned to help them grow The Brides of India, and their consulting business while they kept exploring ideas to grow their ventures they were ideating. When two strong & determined individuals with similar goals and aspirations get married, they not only walk down the aisle of their future but also tie knot to their entrepreneurial dream to build an empire together. When working as couple, it is just as important for each partner to have their clearly defined position or an acknowledged area of expertise. This helps create an effective system for decision making at every point.
They dreamt off to constantly carve out time for themselves as couple so that they continued having fun while work, as they had been doing for years individually and also wanted to continue without compromising their freedom and lifestyle that they had created of having a work life balance that has all cool perks and could enjoy being their own bosses. This can be a true inspiration for the souls who are passionate about work which also become the reason for two people to serve a common purpose and follow their dreams in life!
---
---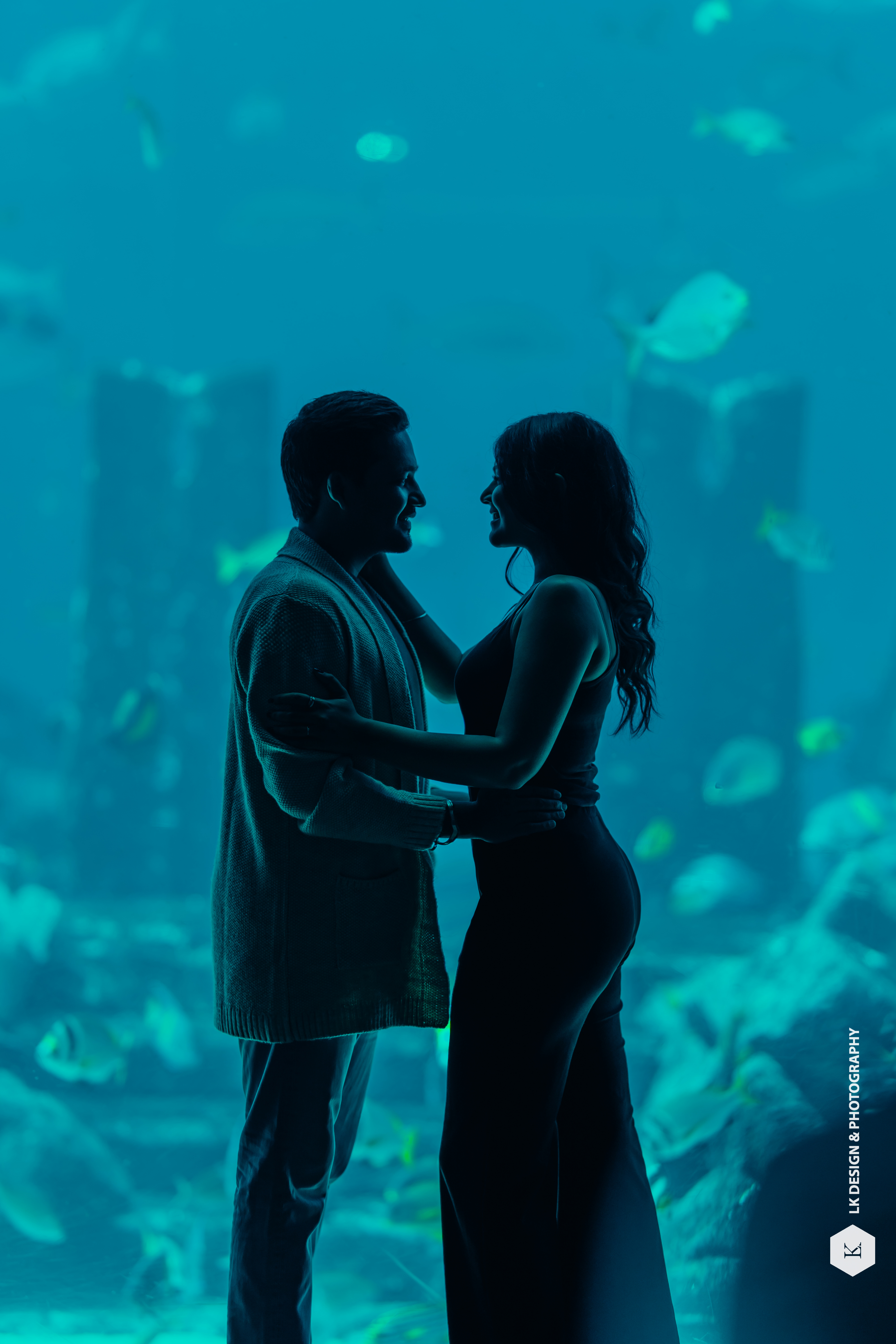 ---
---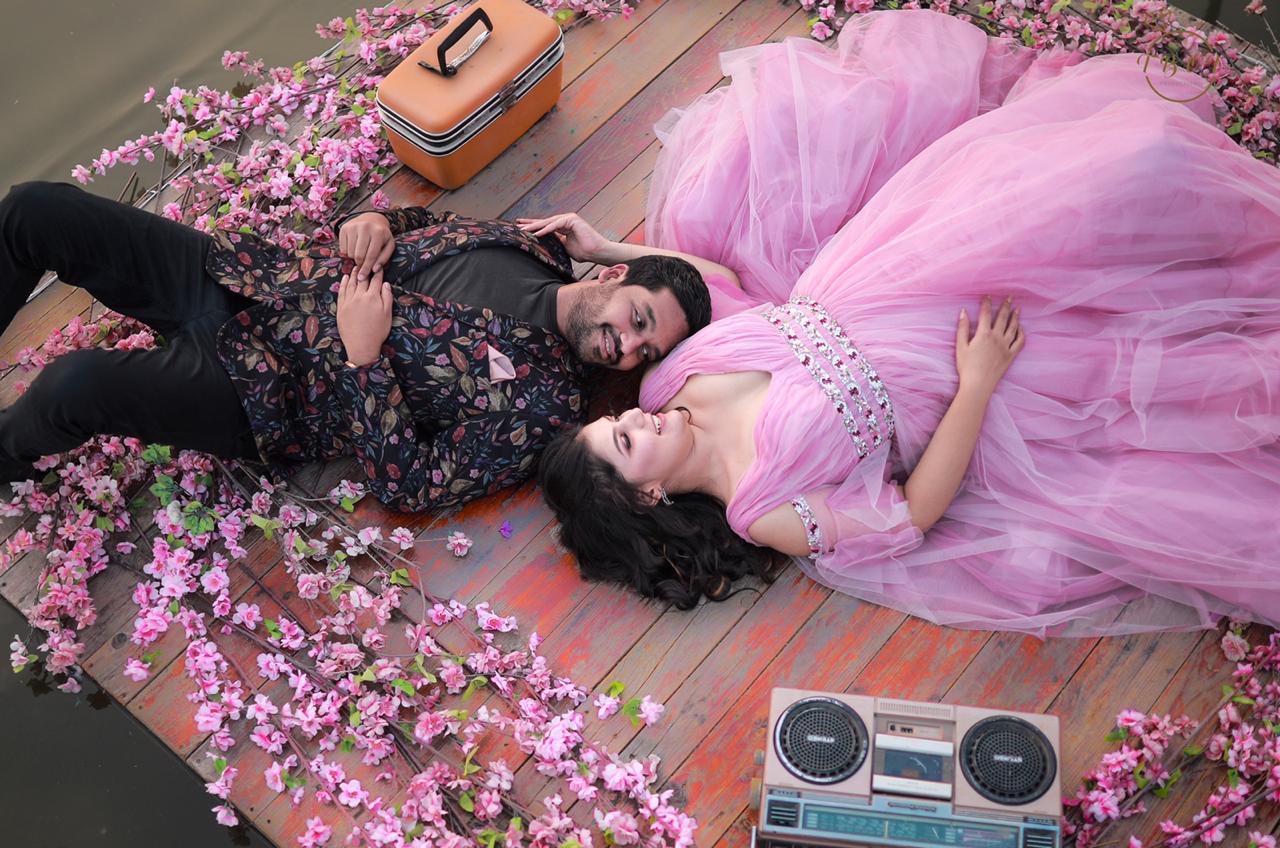 ---
---
---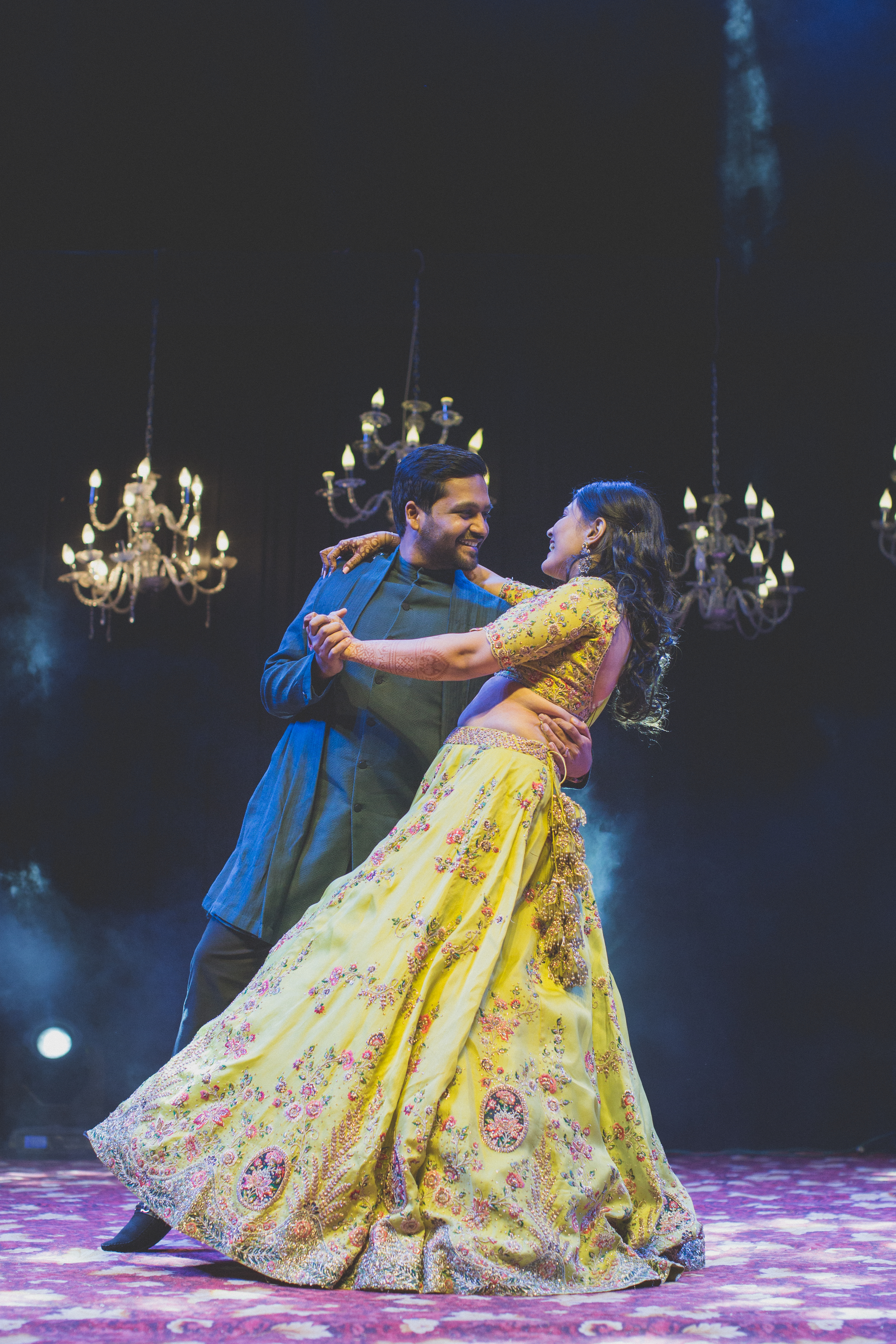 ---
---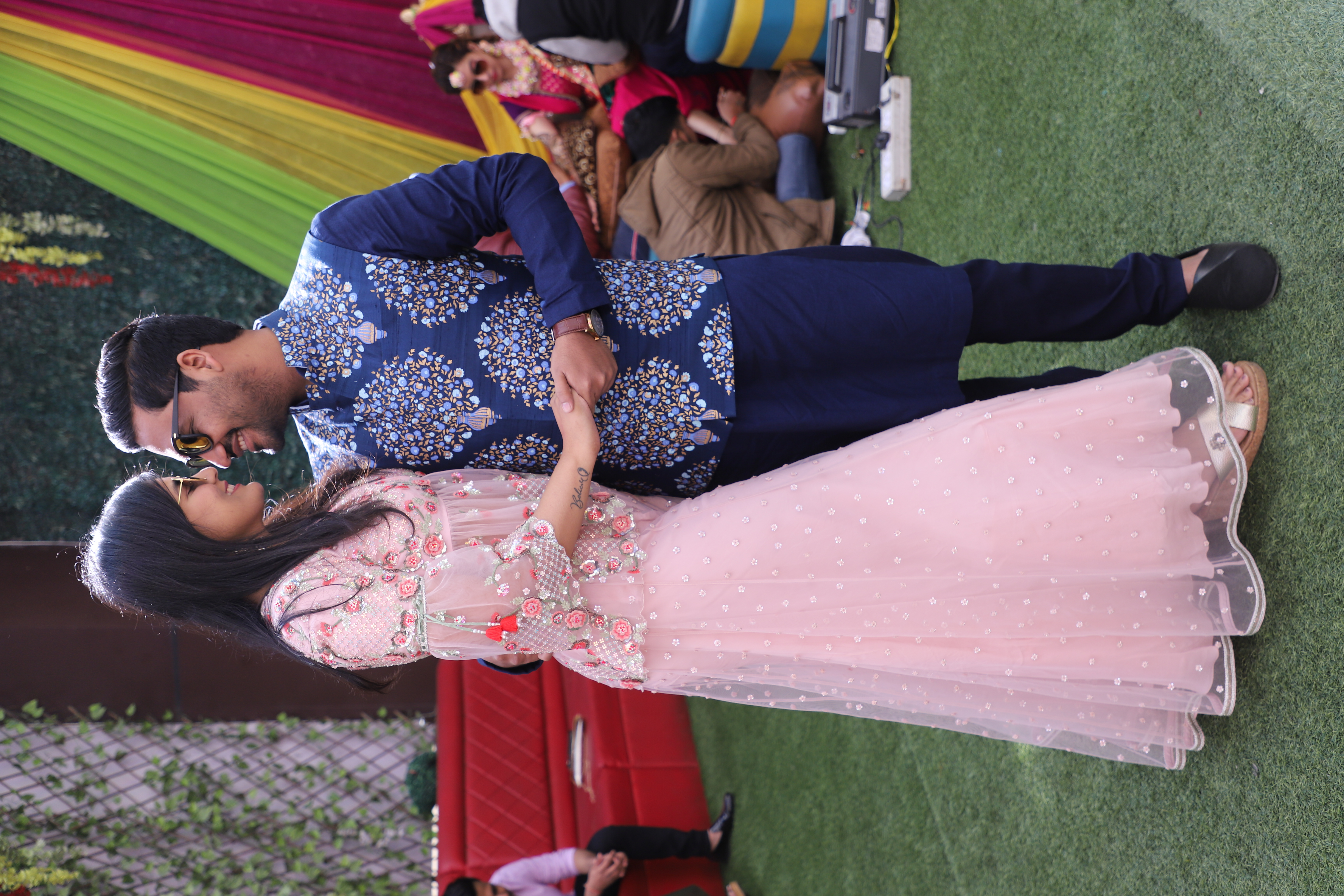 ---
---
---
---
Bride Outfit: Dolly J / Sangeet Makeup by Varleen / Jewellery: Purab Paschim /
Floral jewellery by Floral Art By Srishti  / Captured by Man With A Camera 
---
Checkout more links like this : Proof That Arrange Marriages Can Be Thrilling! | Arranged Turned Love Marriage! A Gorgeous Chennai Wedding! | Fusion Of Two Hearts From Two States! | A Fairytale Wedding : Of Finding A True Love And Life Partner | Wedding Unfolding To Unique Story Of Finding A True Partner