Top Designers Who Can give Us Major Bridal Outfit Goals!
The bridal lehenga is no less than a dream for the bride, who aspires to look the best on her wedding day. From makeup to outfits, everything she decides in advance brings a lot of work and little confusion. Especially when you have such a huge range of lehenga options in the market, making a choice that suits you becomes difficult. Are you on the perfect lehenga hunt too?
Here are some designers to check out when looking for bridal outfit inspiration!
---
Sabyasachi
They say when in doubt go classic, and Sabyasachi is the new classic in the wedding industry. 1999 NIFT Graduate Sabyasachi Mukherjee has designed the outfits that are ruling the current trends. His lehengas touch every sphere of wedding outfits among which pastels are on the top!
Bride: Anushka Dixit 
Photography: Folio Haus
---
Marwar Couture
When looking to give a royal touch to your wedding outfits, Marwar Couture is heaven for you. Ankit Keyal, the founder and Creative Director of Marwar Couture keeps in mind to maintain the legacy of the state from where he hails, Rajasthan. As promised, they never fail to give your best lehengas that are grand and memorable.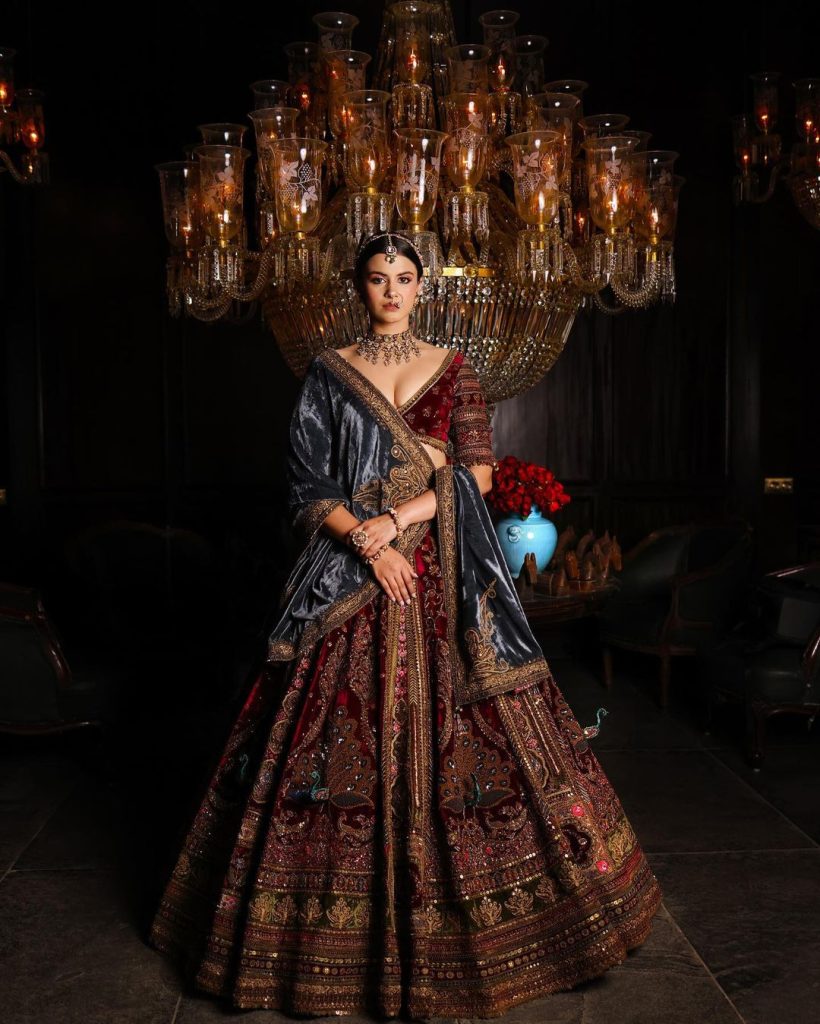 In frame: Ayushi 
---
Manish Malhotra
The word that we heard for the first time when introduced to the designer world. Manish Malhotra's designs are classy and elegant. Ultimately a perfect for brides who want to look the best in their comfort zone. His designs are contemporary yet traditional, and look best on classy brides.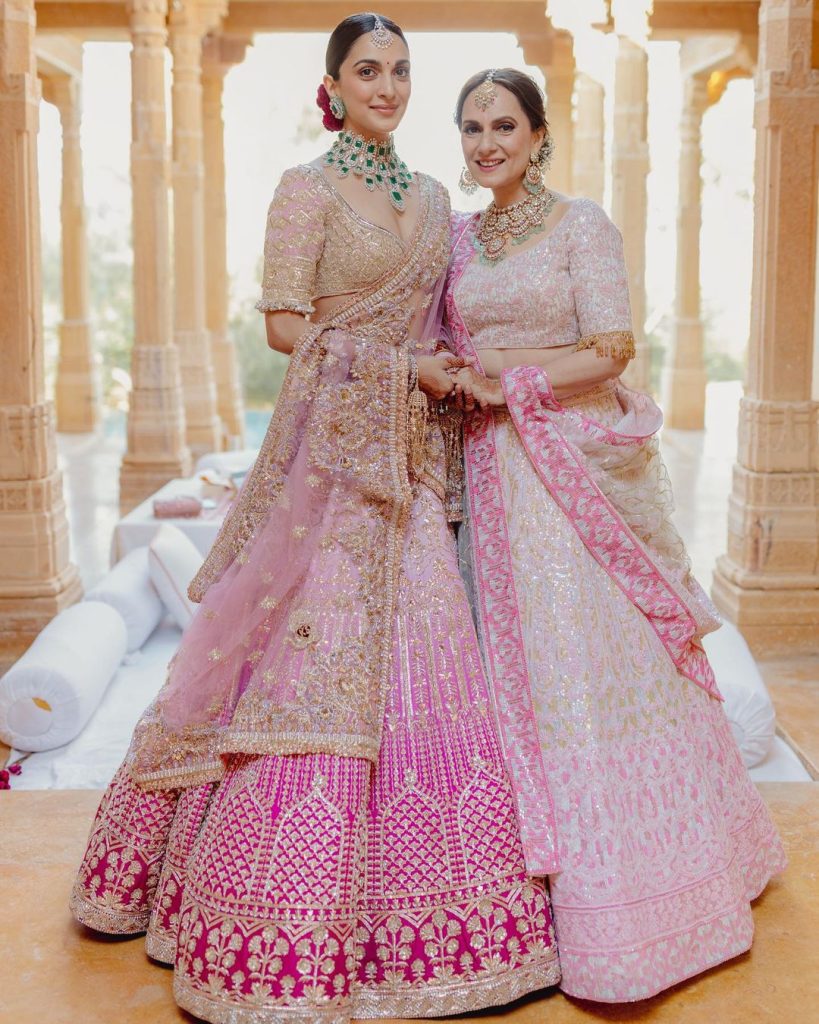 Photography: The House On The Clouds
---
Seema Gujral 
Seema Gujral's designs are like vivid ethnic western for brides who wanna maintain their unique style. Seems like every outfit of hers tells a different story that can match different personalities differently. Overall an unforgettable vibe is always maintained via her designs. 
Photography: Tarun Vishwa 
---
Abu Jaani & Sandeep Khosla 
The legacy of 36 years has been maintained by these two giving us the most promising lehengas in town. Each outfit they design serves the bridal touch in its best form. Especially the lehenga worn by Natasha for her wedding looks no less than a fairytale.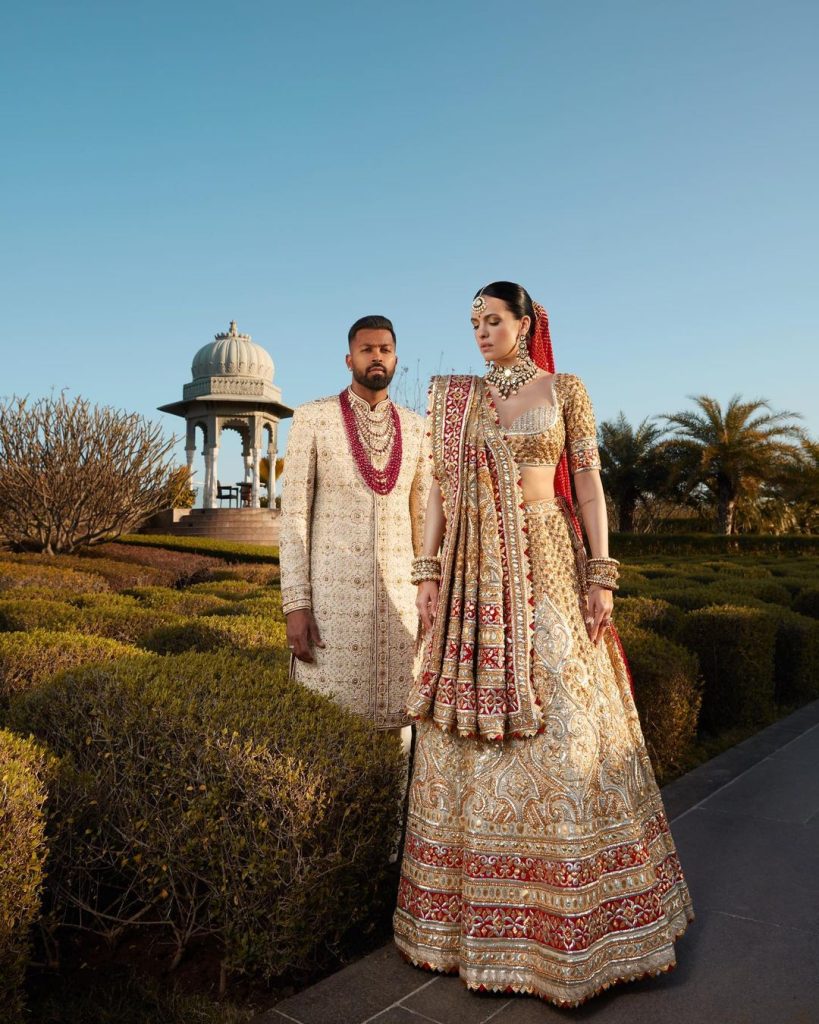 Photography: Rahul Jhangiani 
---
Anita Dongre 
Anita Dongre has given us the designs that are worth mentioning. The unique style of her wedding outfit follows a pattern of love and compassion, that rejuvenates the bridal aura. An absolute yes to this segment if brides are for sweet heartfelt touches in their wedding outfits.
Photography: Hormis Antony Tharakan 
---
There always has to be a unique connection between the bride and the designer as their coordination decides the bridal outfits' beauty. One has to go around the market looking for the best lehengas in town and search for designers who can understand what their heart wants. Shoutout to all the brides-to-be who have been deciding their match with designers. Have you found the one for you? Tell us in the comments below and for more wedding inspiration ideas explore with weddingplz!
---
Check out more links: In Trend, Chic & Stylish Mangalsutra By Bvlgari | 10+ Discrete Saree Draping Styles | In Demand Bridal Trends Winter-Festive 2021 Will Witness| Yellow Is The New Pastel: B-Town Celebs Giving Major Festive Inspiration| Bridal Edit Featuring Papa Don't Preach By Shubhika| Local Indian Brands You Can Add To Your Visiting List.| Colour Trend Wedding Season 2021 Will Have