Top 12 Places For Best Spa Services In Delhi Ncr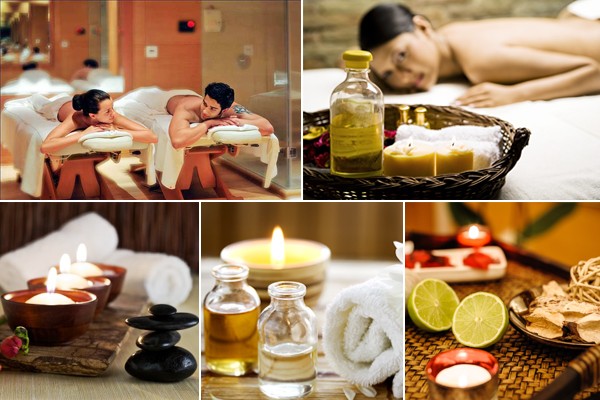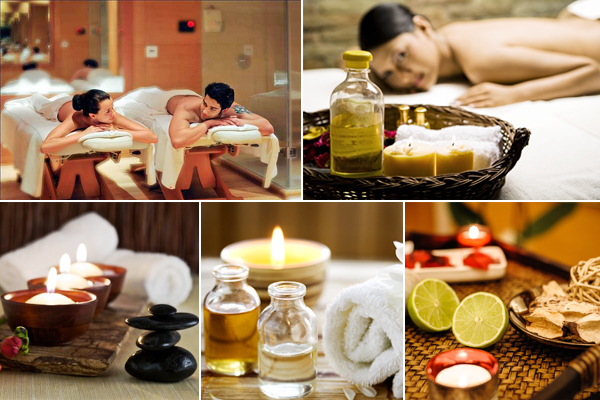 Delhi is replete with few of the best and finest Spas in the country. Post to a rigorous workout session or a stressful long week of work, one needs to get healed in mind and body, and nothing is better than a relaxing Spa treatment with essential oils oozing with enchanting odors and soft therapeutic music to regain the lost energy. Although there are various international body-massage treatments offered in Spas, most of the foreign tourists visit Delhi for the therapeutic Ayurvedic massage treatment. Let us now enlighten you about the best Spa in Delhi Ncr.
1)  Kairali Ayurvedic Treatment Centre
Kairali happens to be one of the best Ayurvedic Spas in the country. Apart from the beauty rejuvenation Spa treatments, the center offers various health beneficial massages. A simple and calm environment adds to the soothing effect of mind, with soft natural lights that brings a peace and calmness to its interior. The Kairali has been bestowed with various awards such as World Luxury Spa award 2012, National Geographic Traveler and many such Awards.
Signature Therapies: Shirodhara, Netra Dhara, Abhyangam, Weight-loss Package and Pain Management package.
Recommend: The Royal Makeover Package comprising of Shirodhara, Netra Dhara and Abhyangam.
Cost: 1,500/- to 4,000/-
Located in: Andheria, Mehrauli-Gurgaon Road
2) Heavenly Spa
The concept & philosophy of The Heavenly Spa is to provide a sensorial experience in a serene environment designed to inspire and renew the spirit of guests. The décor echoes elegance and regeneration through its lighting, its essence and with the services offered. They encourage guests to embrace full-body nourishment with energizing drinks, herbal teas, and a nutritious SuperFoodsRx menu.
Signature Therapies: The Heavenly Spa of Westin offers various rejuvenating massages like Balinese, Swedish and Thai massages.
Recommend:  The Mineral Pool and the Vichy Shower
Cost: 1,500-6,000/-
Located in: The Westin Gurgaon, MG Road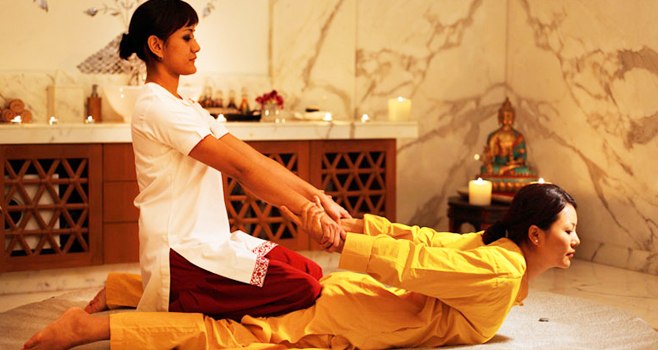 The Imperial Spa focuses majorly on healing touch, nurturing environment, cleansing, exercise, yoga, massage, good nutrition, and deep relaxation to maintain wellness in body, mind and soul. The signature brand, include 100% organic massage oils plus superb Natura Bisse Facials and pure Ayurvedic therapies. The Imperial Spas' collection of Therapeutic rituals reveals the inherent inner peace completely.
Signature Therapies:
Imperial Synergy, Imperial Balance, Imperial Release, Imperial Enlightenment, Balinese massage
Recommend: Imperial Synergy – 4 Hand Massage
Cost: 2,499/- onwards
Located in: Janpath, Connaught Place
Adorned with a complete Asian decor, with warm and opulent ambiance, Ishana Panpuri provided a surreal experience to Spa enthusiasts as it is located on the 1st floor of the most buzzing and busy malls in capital. The interior of the 7 huge treatment rooms is done in shades of Golden and Brown. The treatments are customized for Shoulders, neck, hands and feet, apart from the full body massages.
Signature Therapies: Thai Massages, Oriental Massages.
Recommend: Panpuri Restorative Jasmine Facial for all skin kinds.
Cost: 1,200 – 6,000/-
Located in: MGF Metropolitan Mall, Delhi International Airport
In the Spa list of Delhi, Blliis is a latest Entrant. The Luxurious Spa welcomes you with the enticing aroma of coffee that hits you as you enter coming from the L'Opera Coffee counter. There are various Eastern and Western facials, Massages, Mani-pedicure and head Spa treatments offered with soft instrumental music playing in the backdrop. The quality of products used by Blliss is 100% organic, with Eco-friendly furniture to compliment the soothing ambiance.
Signature Therapies: Organic Aromatherapy Facial
Recommend: Aromatherapy treatments, Manicure and Padicure
Cost: 500/- onward plus taxes
Located in: Commercial Complex, New Friends Colony
6) Amatrra Spa
Situated at Ashok Hotel, this luxurious Spa has spacious therapy rooms. The therapy treatments comprise of Ayurveda, Naturopathy and Astroscience. The combination of Astrology and Ayurveda called Astroveda, one of the ancient sciences are used in Amatrra in which an individual's planetary details are customized to offer the precise treatments.
Signature Therapies: GDC (Germaine De Capuccini), Gold Therapy, Hydrotherapy, Vichy Shower
Recommend: Vichy Shower
Cost: Walk-in Fee is 1,000/- and treatments range from 3,000/- to 8,500/- plus taxes.
Located in: Ashok Hotel, Diplomatic Enclave, Chanakyapuri
Ozone fitness and Spa is a Gym and Spa under one roof. The world class workout equipment and the international class Spa treatments makes Ozone a class apart from others. Apart from Spa and the Gym, Ozone has a refreshing Ozone cafe, offering healthy and low calorie food. Ozone is soon to launch a Hair salon to their Spa.
Signature Therapies: Swedish Massage, Body Wrap, Body Polish, Deep Tissue Massage, Foot Reflexology, Hand and feet massage, Steam Bath, Steam Wrap.
Recommend: Swedish Massage
Cost: Spa Packages cost 1,000 onward. Annual Membership costs 82,000/- to 1,50,000/-
Located in: Defence Colony, Delhi
8) Espa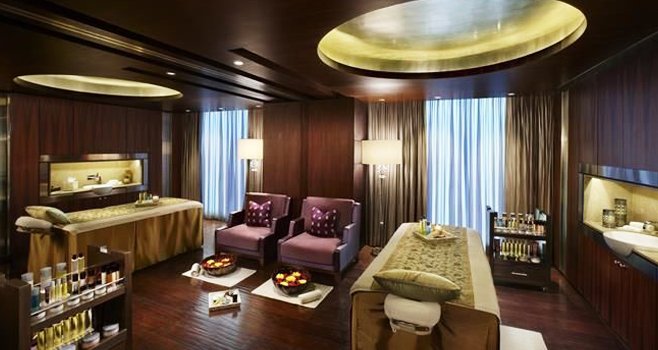 This two floor Spa includes a fitness studio, Health Cafe, therapy and Relaxation rooms for women, Steam rooms, Sauna and Luxury Suite. The rooms have regulated temperature, aroma diffusers and calm soothing music to get that mellow and relaxing mood for an exquisite Spa treatment. Espa offers both International and Ayurvedic Spa treatments.
Signature Therapies: Special Pressure point healing treatment, Personalized facials, Purifying Spa package with facial for Men, with shoulder, Scalp massage.
Recommend: Royal Leela Facial, Sukh Dhara pressure point therapeutic Massage.
Cost: 1,950 – 10,800/-
Located in: The Leela Place, Diplomatic Enclave, Chanakyapuri.
9) The Aman Spa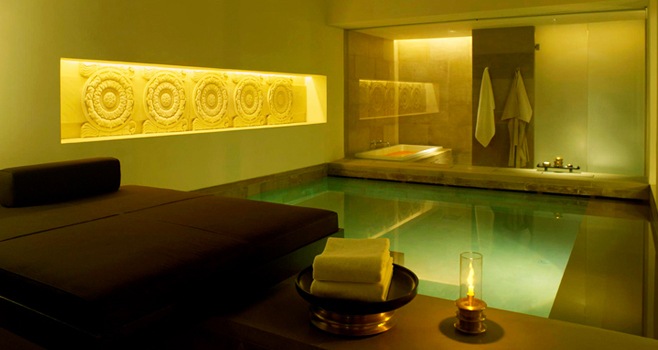 The Aman Spa is located in Delhi's Aman hotel with a look and feel of Turkey's traditional Hamams. The basement of the hotel provides a calm and quite environment contrasting the city's hustle and crowd. With two great steam baths or traditional hamams, 8 therapy rooms and bamboo garden, the Spa offers beauty and hair studio by famous stylist Kim Robinson.
Signature Therapies: Signature massages with Sandalwood and Pomegranate oil.
Recommend: Aman natural facial
Cost: 2,000 – 10,000/-
Located in: Lodhi Colony
10) Moksha Spa
Enter Moksha Spa leaving all the worries behind. Moksha Spa gives a very authentic look with Thai ambience, Buddha Statues, private treatment rooms and luxury steam and rain shower rooms making a very relaxing and calm environment. It is a complete 'Thai Spa in the middle of a city' with a lot of branches in the capital and pan India.
Signature Therapies: Energy Boosting Massage, Aroma Relaxing Massage, Balanese Invigourating Massage, Mood Enhencering Massage
Recommend: Energy Boosting Massage which is recommend by all Asian Massages like Balanese, Thai, Japanese, Indian to boost the energy and re-energize.
Cost: 2,500 -10,000 /- Rs
Located in: Defence Colony
Seven Seas Evania spread across 2000 sq. ft is adorned in pristine off-white interiors, with copper lamps, aroma candles, reed diffusers, dusky drapes to create that perfect mood. The cosmetic ranges used for the therapies are luxury brands like La Ric's. They offer luxury manicures and pedicures that are as affordable as a luxury spa treatment could be.
Signature Therapies: Hot Bamboo Massage of Kom Samui, Volcanic Hot stone Massage of Japan,  Blueberry Cheesecake, Gladiator Mud Therapy, Bora Bora Beach Massage, German Zoya Stones.
Recommend: Volcanic Hot Stone massage, Gladiator Mud therapy
Cost: Massages cost 800/- to 1,600/-, Mani-pedicures cost 700/- to 3,000/-
Located in: Main Market, Defence Colony 
Also Read : The Best Gyms And Fitness Centres In Delhi|Pocket friendly stores in karol bagh for bridal lehenga|10+ trending makeup artist on instagram|Simple tricks to remain stress free on your wedding day