10 Tips to Keep in Mind While Going for Wedding Shopping!
With the commencement of wedding season we are sure many soon-to-be brides must be feeling jittery, planning everything for their Big Day! The list is never-ending but to make things a bit easier we have some essential tips that will guide you while you step out for your wedding shopping. Keep these simple tips in mind and we are sure you will be the most beautiful bride.
1. Be Proactive and Start Early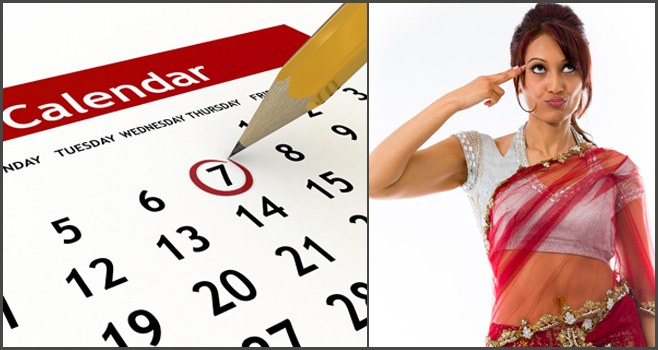 Wedding is usually a 3-4 days event of rituals but it calls for endless preparations and shopping. If you are choosy and don't want to end up adjusting with the choices of others, then, start planning everything at least 6 to 8 months before. It's not just about your dress or make-up, it's also about your wedding card, the decorations, theme, music etc.
2. Do a Thorough Online Research
Sometimes it gets really confusing when you have so many options for everything you are planning for your wedding. It's very important to be clear in mind what exactly you want for your D-Day. Search online to get some ideas on your wedding dress, appropriate make-up, suitable jewelry designs, footwear, mehendi and even the decoration ideas. A good online research will not only save your time but also your effort.
3. Keep the Venue, Season and Time in Mind
Sweat, uneasiness and melting make-up can spoil everything no matter how beautiful your dress is. If the wedding hall is air-conditioned you can go for heavy outfit but if the location is outdoors then avoid wearing layers and go for lighter fabrics.
4. Go for an Outfit That Fits You Now
It's often seen that many soon-to-be brides go on a strict diet and exercise regime to look perfect on wedding day and decide to buy a smaller size outfit. Trust me, this won't help and you will end up struggling fitting in your dress. Remember, it's your body type and it won't change completely.
5. Keep Your Budget in Mind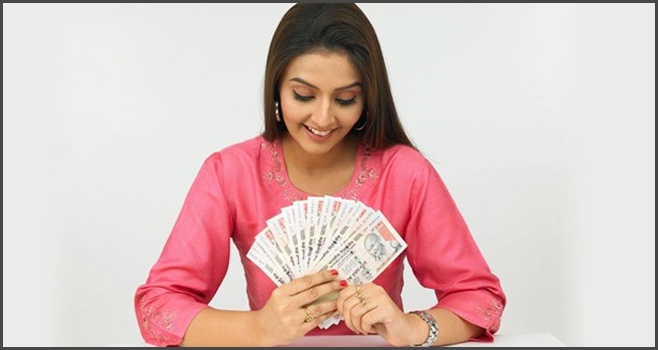 Although it's a personal choice but it's better to save some money for a fabulous honeymoon rather than spending heavily on what you'll wear only once. Keep your budget in mind and stick to it. Don't get lured by discounts and end up buying something that you don't really like.
6. Don't Get Influenced by What is Trending Now
What is trending now may become outdated tomorrow but traditional colors like magenta, red, royal blue are always best for wedding. Just keep your skin tone and body shape in mind while choosing your outfit.
7. Be Clear About the Jewelry
Right jewelry can enhance your look even if the dress is not very heavy or stylish. You need something that compliments your outfit. Apart from the heavy wedding day jewelry, keep some simple sets too for other day time functions and rituals.
8. Choose Your Lingerie Wisely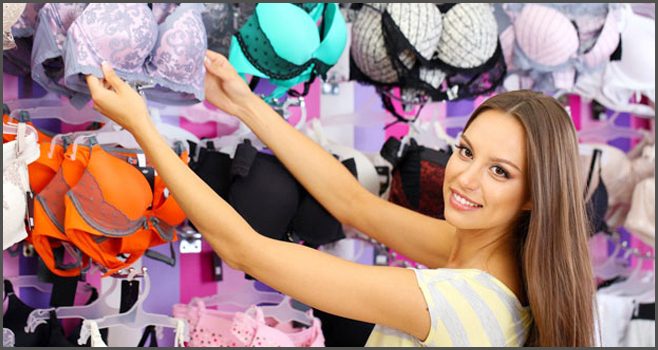 Getting the right lingerie is of paramount importance. Don't delay the shopping of undergarments as it's important to get the measurement for your choli or blouse around that lingerie for the perfect fitting. Pick something that is not only sexy but also comfortable.
9. Put Your Best Foot Forward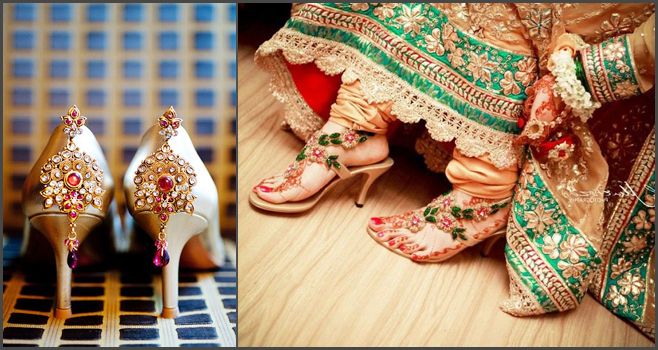 For that perfect fit and comfort all day, its better you carry your favorite pair of shoes along with you so that you can compare the size, design and even the height of heels and pick something that won't bother you on stage. Remember, happy feet, happy bride!
10. Trust Yourself, Avoid Excess Company
It's good to have some experienced people to accompany you for your wedding shopping but too many cooks spoil the broth! Bring along a friend who knows you well or two three experienced family members for support, but remember, it's your big day and you have to finalize things the way you like it. Don't get influenced and settle for something you personally don't like.
Keep these simple yet important tips in mind for that hassle free perfect wedding day that you will cherish for life!

Also Read : Brides: Do Not Forget This On Your Wedding Day!