Rashmi and Sumeet : A Class Wedding!!
Wedding in Mahabaleshwar
Definitely calls out for a Bonfire Musical Night as their Sangeet!
Rashmi and Sumeet are an absolute enthusiast for anything to do with the Winters in general and coincidentally, the season and the venue fell in place for them for their wedding.
Sherina Dalamal turns dreams and visions into reality. Rashmi was hesitant to wear a custom-made outfit by Cherie D. We knew that Sherina would be open to our ideas and add her own magic to make a gorgeous outfit for Rashmi's Bonfire Night. After a back and forth of sketches, swatches and changes, she did make the bride's dream outfit come true. Rashmi not being a fan of heavy jewellery, we finished her look by adding a classic and evergreen diamond choker with earrings from Gehna Jewellers, something she would not hesitate to use in the future.
Sumeet on the other side went for a classic Burgundy Bandhgala by SS Homme with textured loafers from Joy Shoes. To top it all up, he wore a stole from Louis Vuitton to stick to the theme of the night.
And we absolutely loved these offbeat colors! 🙂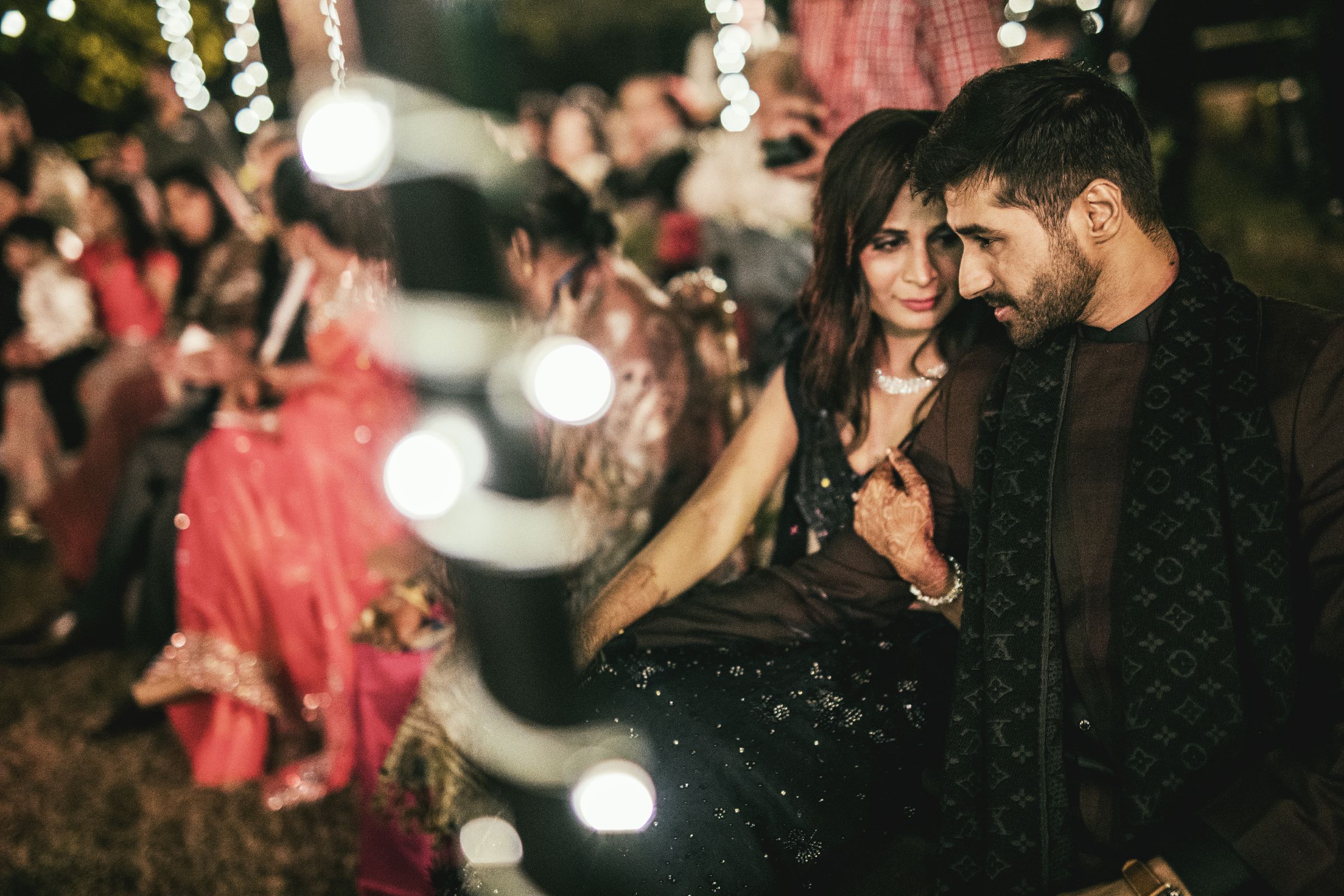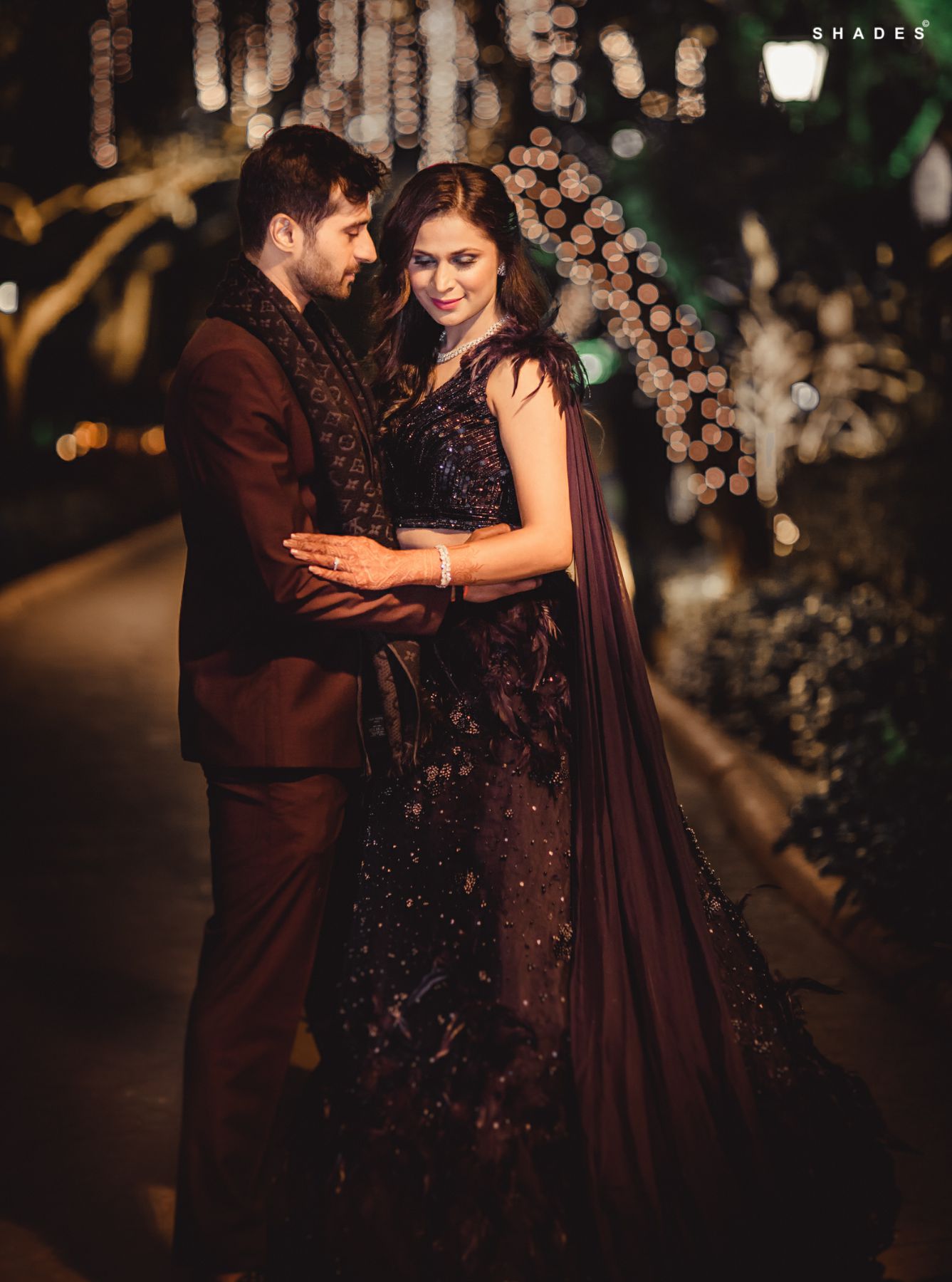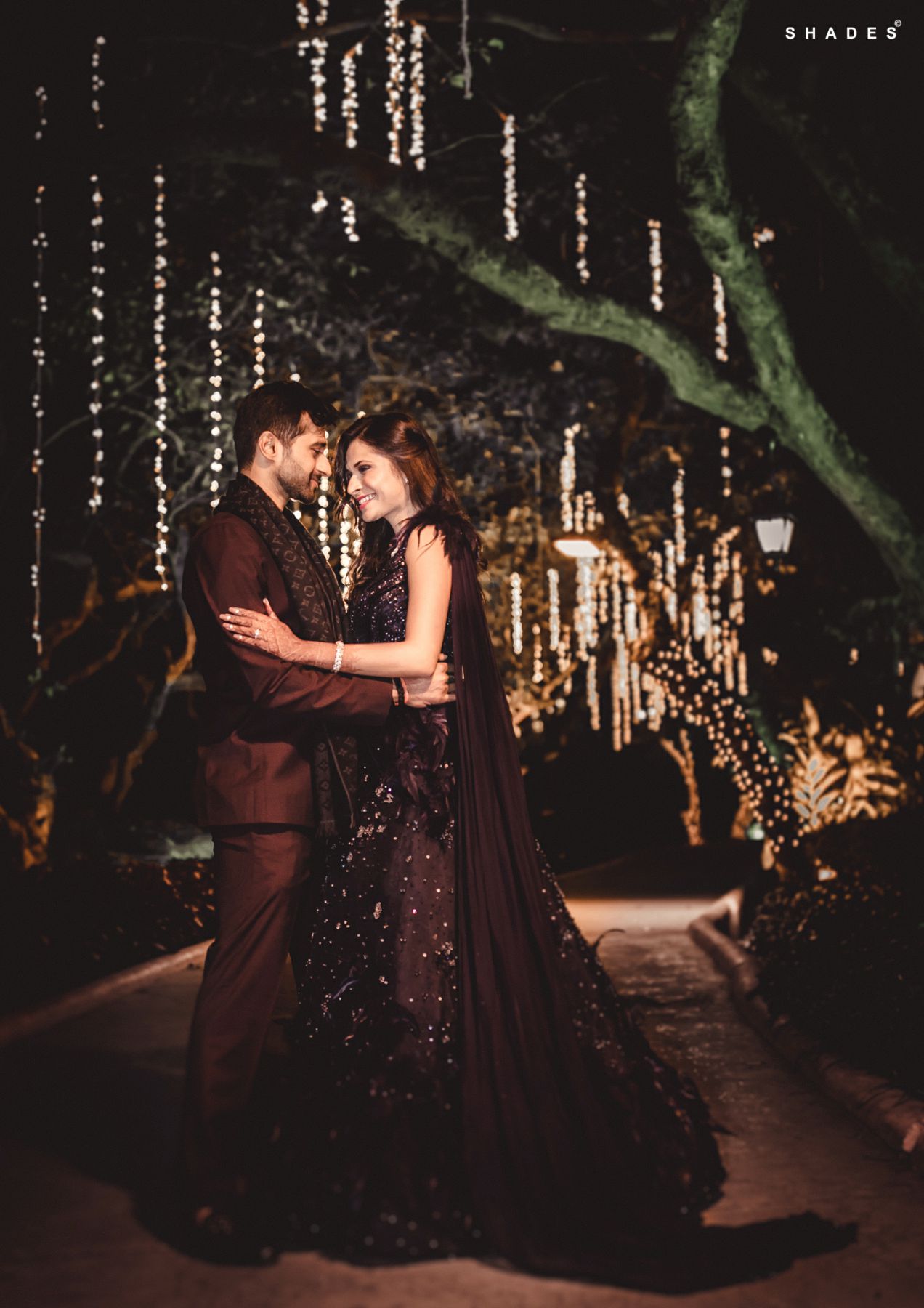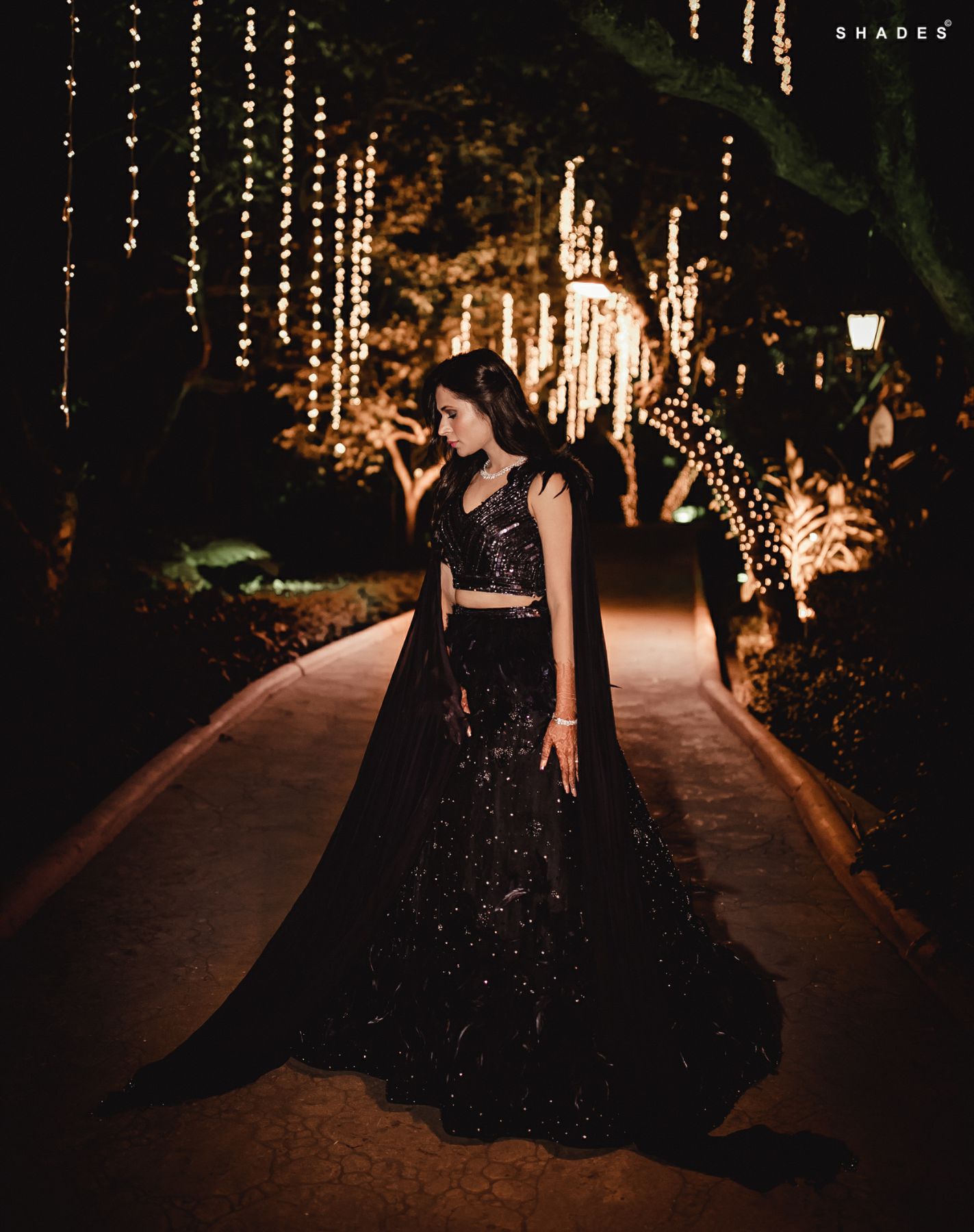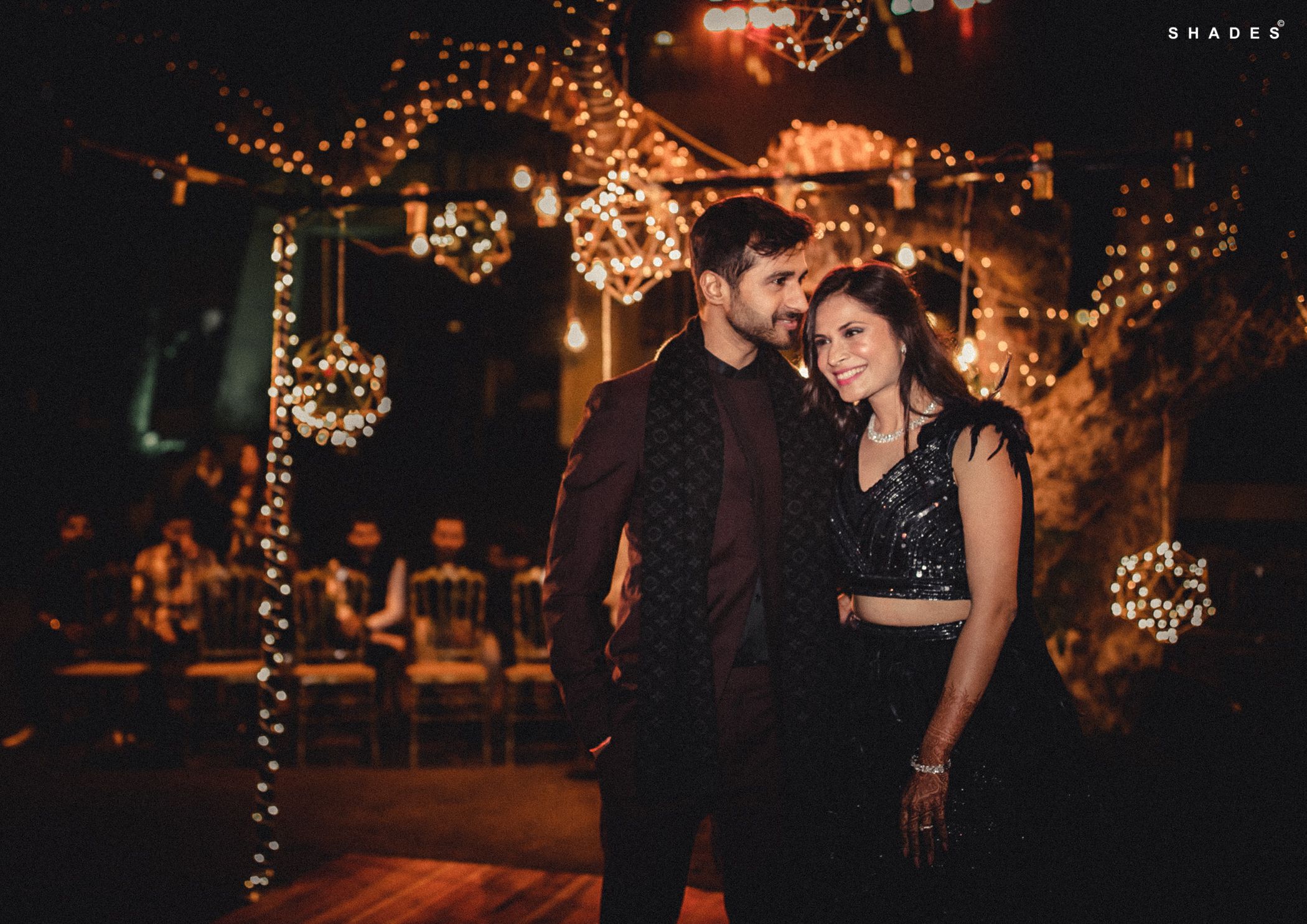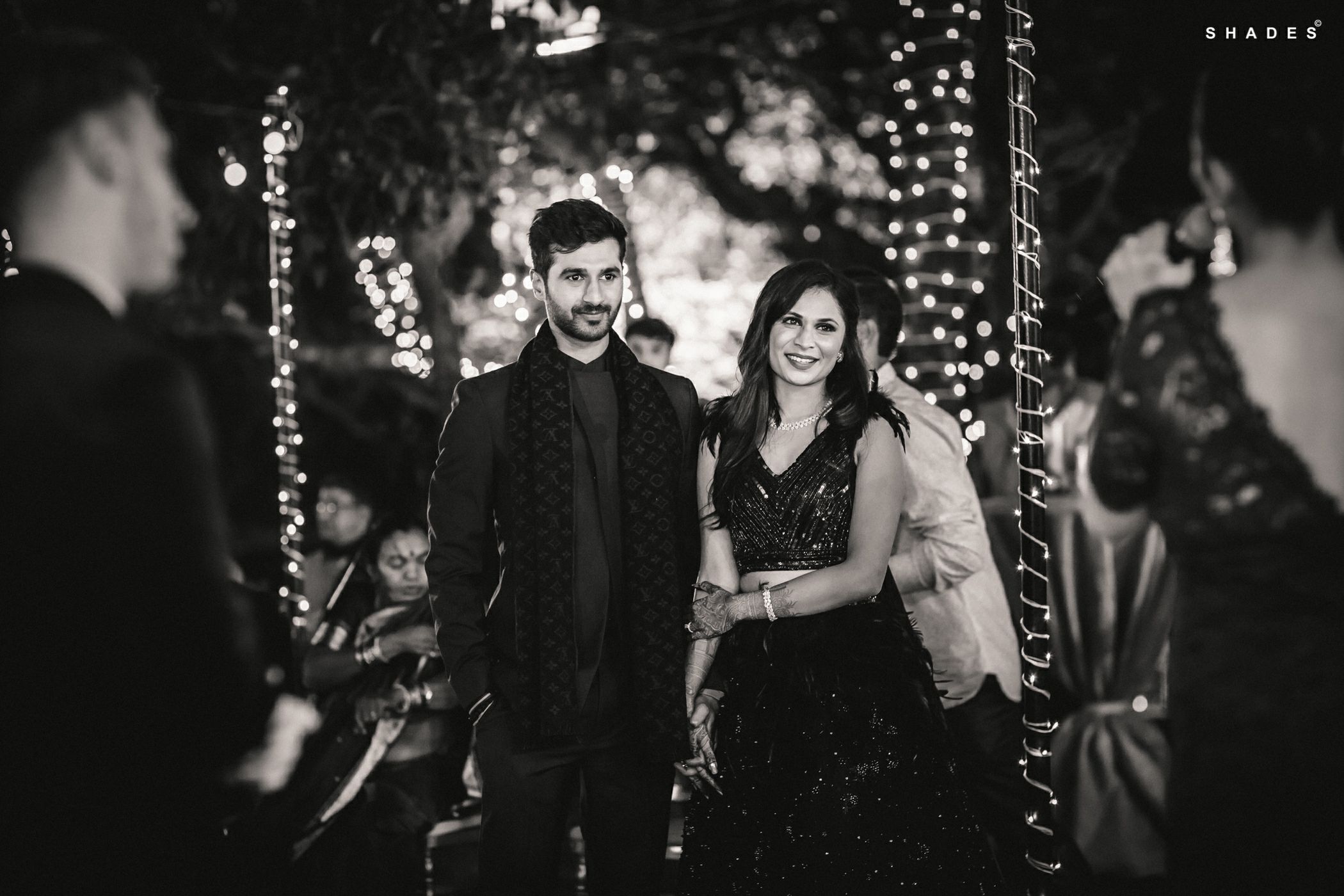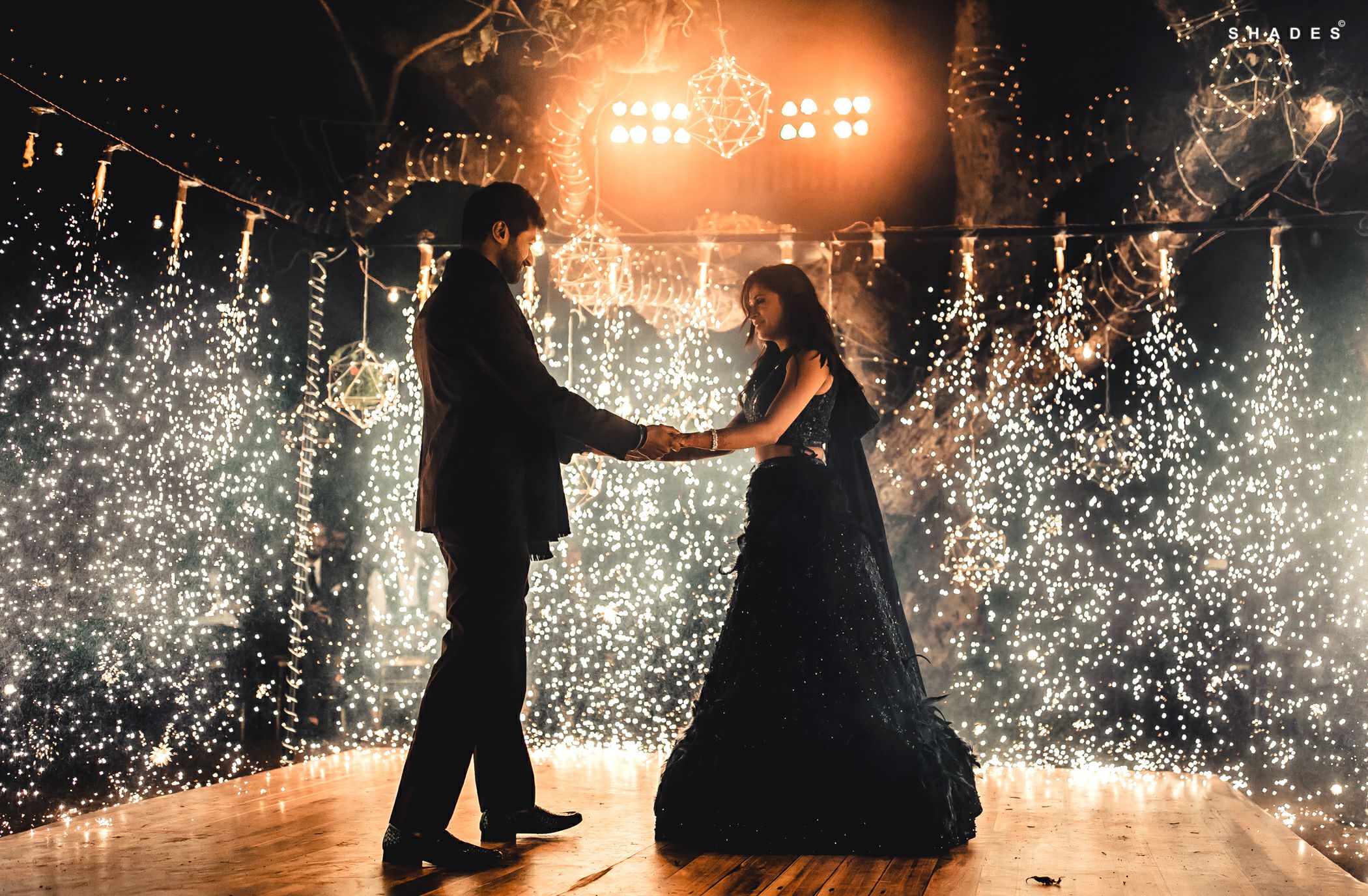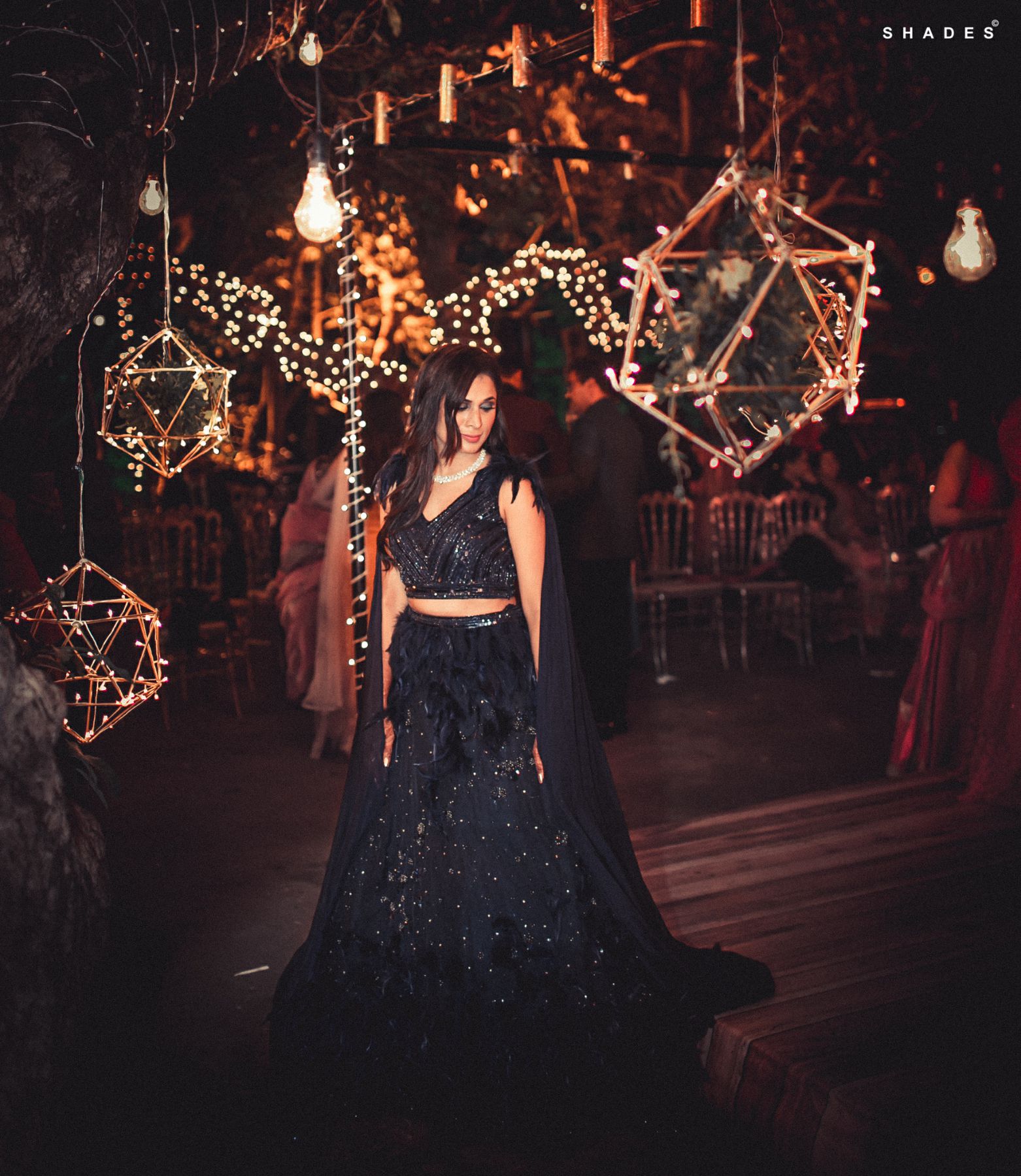 Bride Side Vendors :  Cherie D | Gehna Jewellers | Brideloom by Manisha Kundnani | Makeup by Apurva | SS Homme | Joy Shoes | Shades Photography
Checkout more links like this : The Wedding On Wheels | When Mr. Advocate Met Social Butterfly | A love That Knew No Norms | I Wanted Umang And I to Just Have Fun And Celebrate The Beginning Of Our Lives Together | Love Story Dubai to Lucknow