Pastel Lehengas That Can Give You The Dreamy Bride Look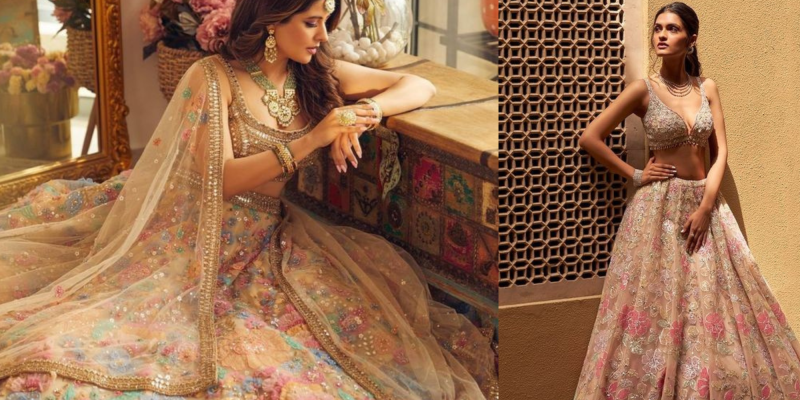 A wave of pastels came like sunshine and its warmth flowed through the wedding industry. Every bride now looking for something elegant and fresh turns towards the pastel shades of lehenga, but what are the new pastels running the show of bridal collection? The list is long and so is the hunt for your perfect pastel.
Here we've got you some beautiful shades of pastel lehengas that can help you discover the perfect match for your D-Day!
---
Powder Blue Pastel Lehenga
The coolness of blue when it meets the subtle shade of sweetness, powder blue was admitted into the list of most beautiful shades of pastel. This one not just finishes up your look in a sleepy style, but also takes you back to the dream of Cinderella that you always wanted to be! 
Outfit: Anushree Reddy
---
Pale Pink Lehenga
If you're looking to add a soft feminine look to your pastels, a pale pink lehenga is your pick. This beautiful shade enhances the happy personality of brides and this latest pale pink shade is going to turn heads for the young pretty bride of the evening!
Outfit: Walia Jones & Rimple and Harpreet Narula 
---
Peach Lehenga 
A popup hue that's a right fit when you wanna shine bright yet wanna keep it simple, the peach. This flattery color is in the current trend and a top choice for brides. Not just us but the whole world is shifting towards this lovely shade for their bridal lehenga, are you? 
Outfit: Rajwadi
---
Lilac Lehenga 
A lovely lilac shade that reminds us of new beginnings, the fresh flower beds all blessing and complimenting the butterfly bride that knows how to have fun. A lilac shade is rare, yet the queen of our hearts. If you're wanting to go for something less seen before, a lilac lehenga has to be in your pick!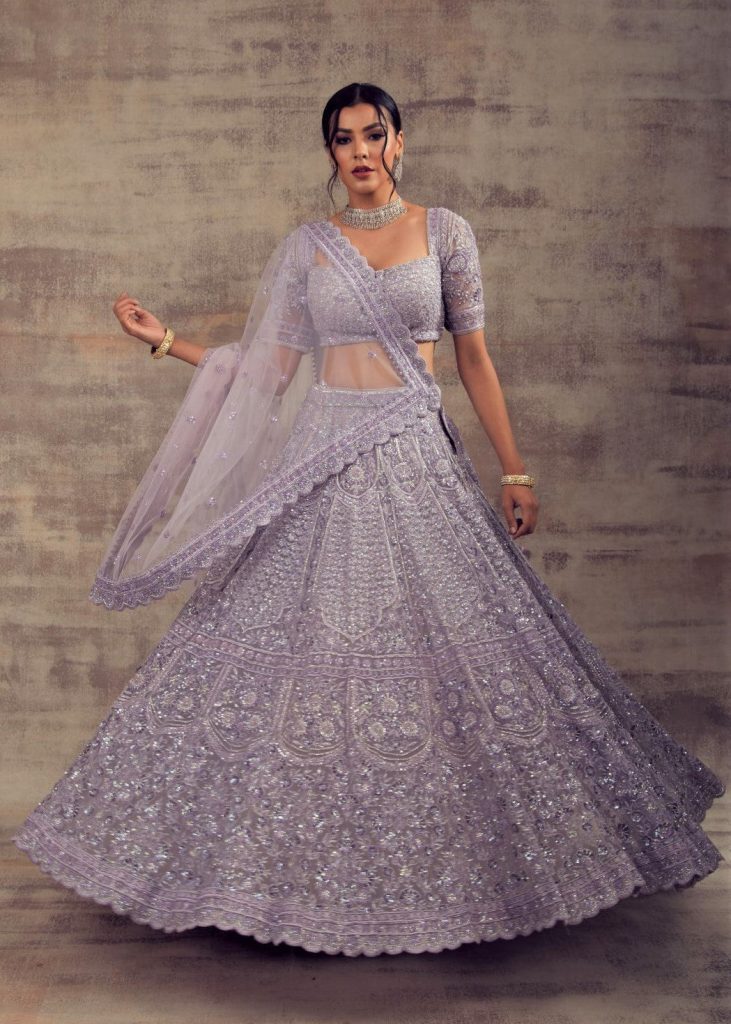 Outfit: Panache Haute Couture 
---
Mint Green Lehenga
This beautiful shade is new in town. For the brides who had enough of regular pastel shades of lehengas rushed to the mint green and hence, it became a sensational choice in town for a new hue for your D-Day. Now the market is focusing on exploring the possibilities of this color, and here's your chance to be the trendsetter with the upcoming star shade of pastel.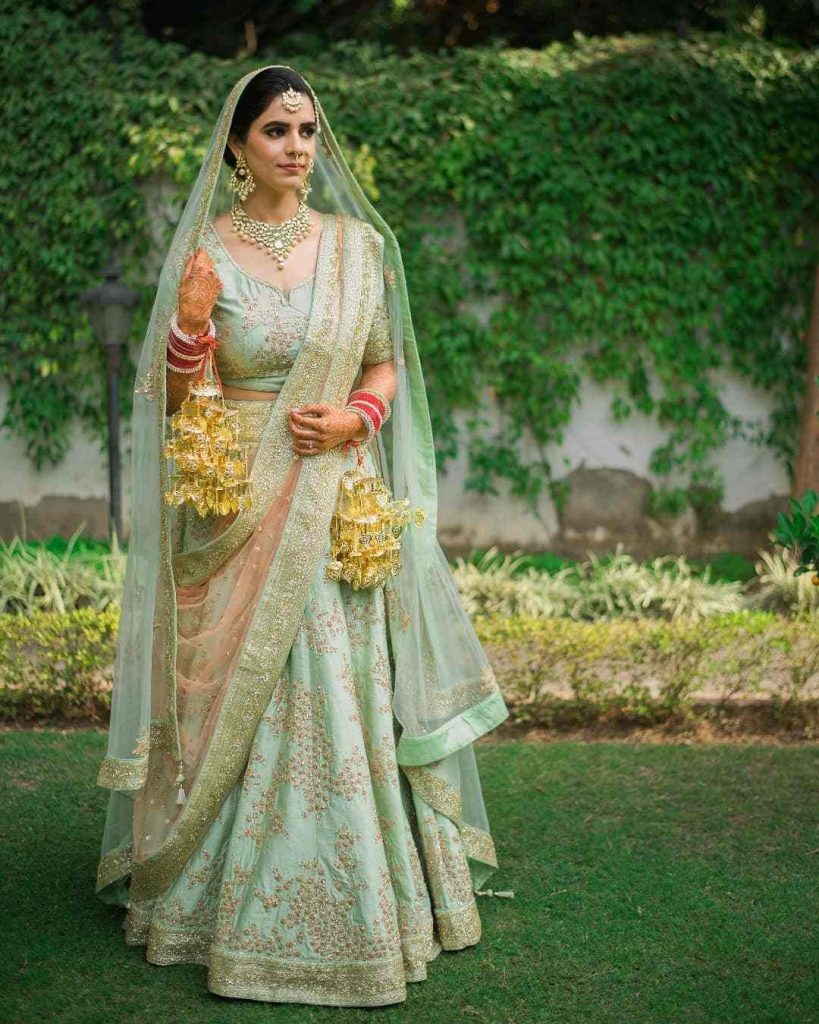 Photography: Purushottam Deb Photoworks 
---
Pretty Periwinkle Lehenga
This beautiful shade of Periwinkle flower is soft and gives the experience of a lifetime. Different from the crowd of pastel shades, this one is an odd one out, yet a beautiful choice for our brides who want "everything different".
Outfit: Koecsh
---
These beautiful shades have our hearts, and surely this wave of pastels is going to run a marathon. From brides to celebrities, everyone is now up for the love of these hues and now is your turn to shine. Tell us in the comments below your favorite pastel and follow us for more wedding and fashion buzz! 
---
Check out more links: In Trend, Chic & Stylish Mangalsutra By Bvlgari | 10+ Discrete Saree Draping Styles | In Demand Bridal Trends Winter-Festive 2021 Will Witness| Yellow Is The New Pastel: B-Town Celebs Giving Major Festive Inspiration| Bridal Edit Featuring Papa Don't Preach By Shubhika| Local Indian Brands You Can Add To Your Visiting List.| Colour Trend Wedding Season 2021 Will Have