Cocktail Party Look For Every Bridesmaid!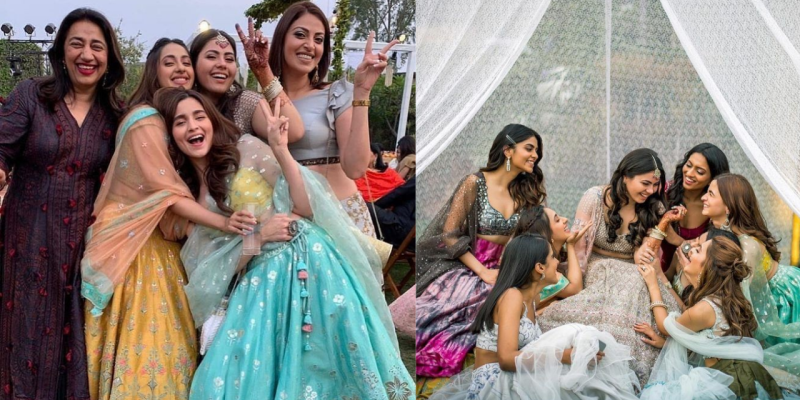 Your BFF's wedding is around the corner and you are still wondering what to wear? Is your sister all set to be married and you got no new ideas to showcase why her best girl has to be you? We understand, being the bride's closest buddy is not easy at all, from managing all the preparations with the bride to managing your girl's cold feet and nervousness, you're working as a one-man army. Amid all this, you can't compromise the bridesmaid's best look. An Amazing cocktail party on the list, don't worry;
We've got some inspirational ideas for the best cocktail party look for our bridesmaids!
---
Sequin Lehenga
This beautiful purple sequin lehenga, tulle blouse and skirt gives you the perfect bridesmaid look who's the one shining high. Its royal purple shade not just gives you a royal elegant look, but also enhances a peppy vibe that suits no one better than a perfect bridesmaid. 
Outfit: Sunaina Khera 
---
Mermaid Gown
Don't lie, we as bridesmaids have done a lot of hard work to be in shape for our bride's best day. Now that we've got a perfect personality, why not choose a beautiful mermaid gown for enhancement? This beautiful outfit does wonders when especially worn by the classy bridesmaid team!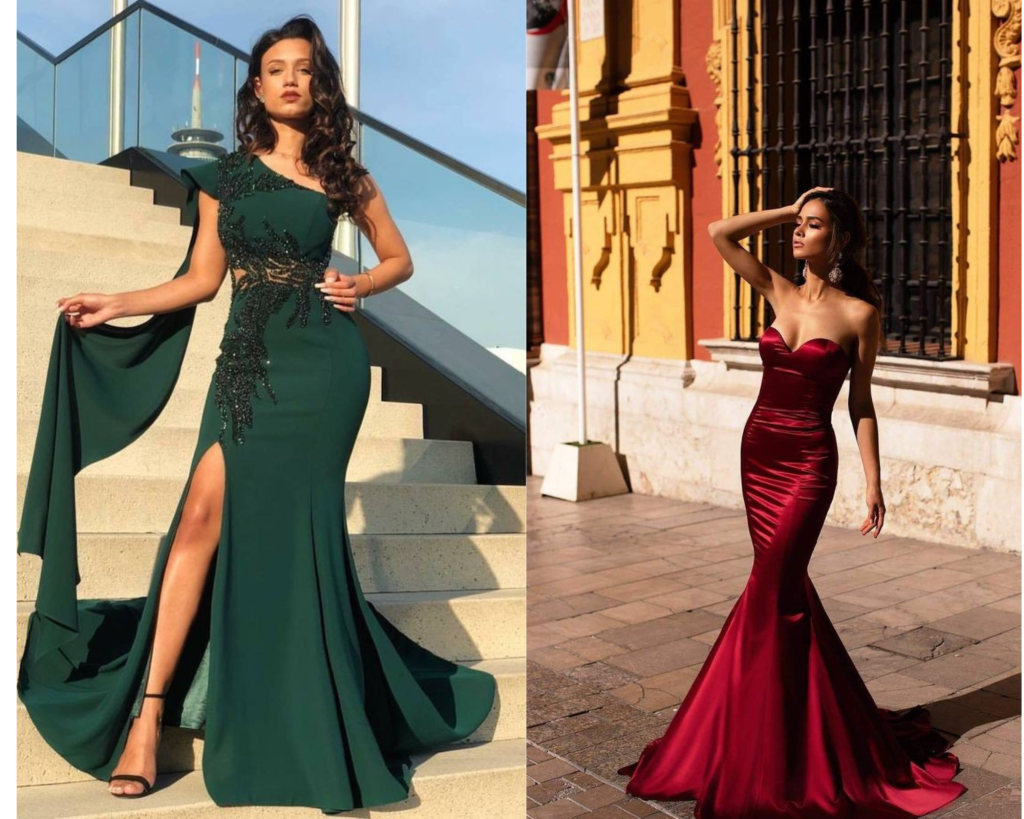 Outfit: Storenvy & Alamour, the label 
---
Sequin Saree 
A goddess that wears a saree is unmatchable. It turns heads and guys fall. You can never go wrong with a saree that gives you a sleek womanly look that outshines every guest at the party. If you're looking for a sleek and shiny look, a lovely sequin saree will never disappoint you. From celebrities to us, all are fans of these gorgeous sarees!
 Outfit: Manish Malhotra
---
Prom Gowns 
Our dream of ours to attend a prom in flowy gowns full of elegance, finally gets a chance at cocktail parties. The bridesmaid who wants a princess vibe will choose a lovely prom gown. Be it A-line, chiffon, one shoulder, halter or more, the lovely prom gowns give you that fantasy look that will surely give you 'THE LOOK'!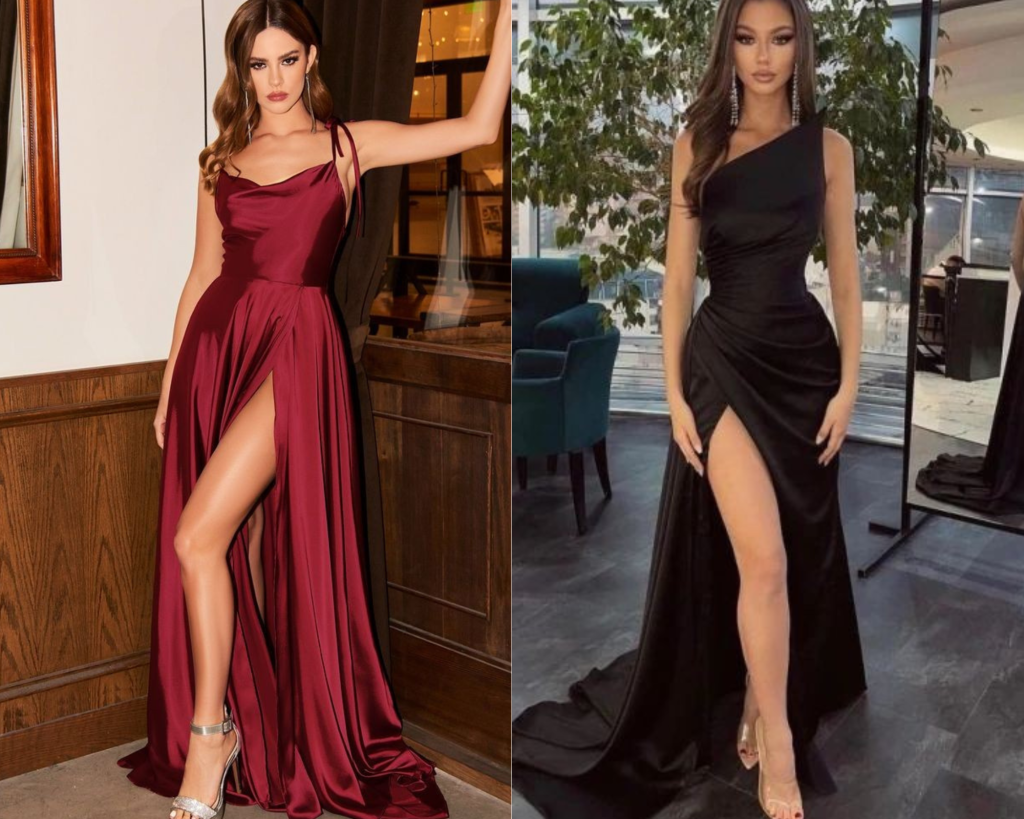 Outfit: Sparkly Gowns & Miss Show 
---
Ruffled Saree
If you're looking to add a little fun to the standards of a saree, attach the love of ruffles to it. A pretty butterfly look that makes you feel bright and beautiful will also make people chatter about your style. After all ruffle love is a cute love!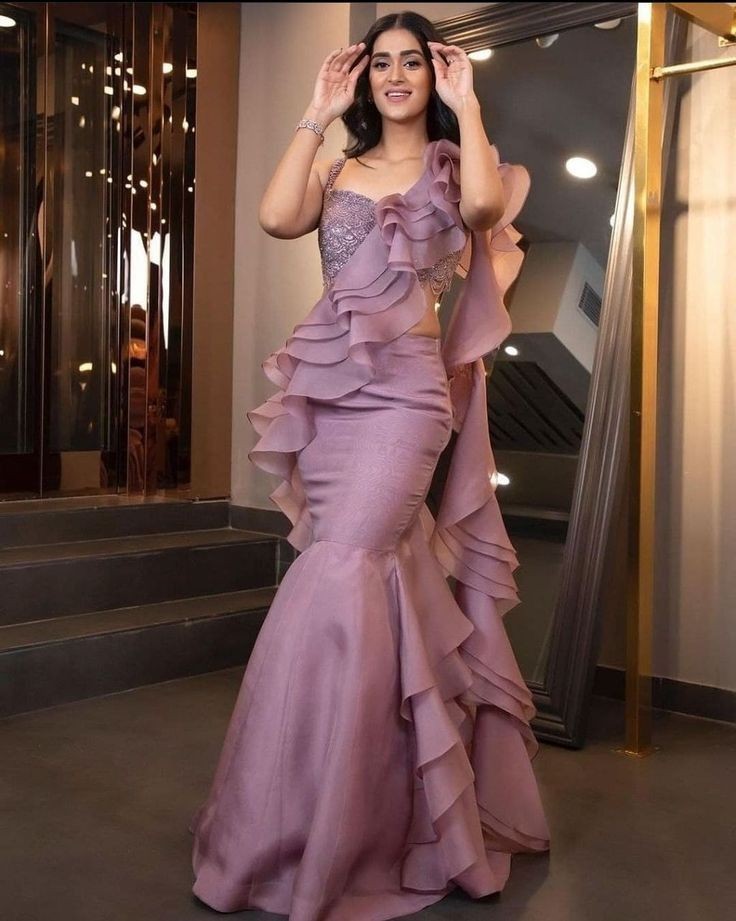 Outfit: Swati Narula 
---
Shararas 
Oh well well! Shararas is such an underrated style statement that is now gaining a platform. This flowy fluttery look gives you an immense bridesmaid vibe, that suits you like nothing else. Its look is unmatchable hence it's the perfect match for a bridesmaid with a butterfly personality.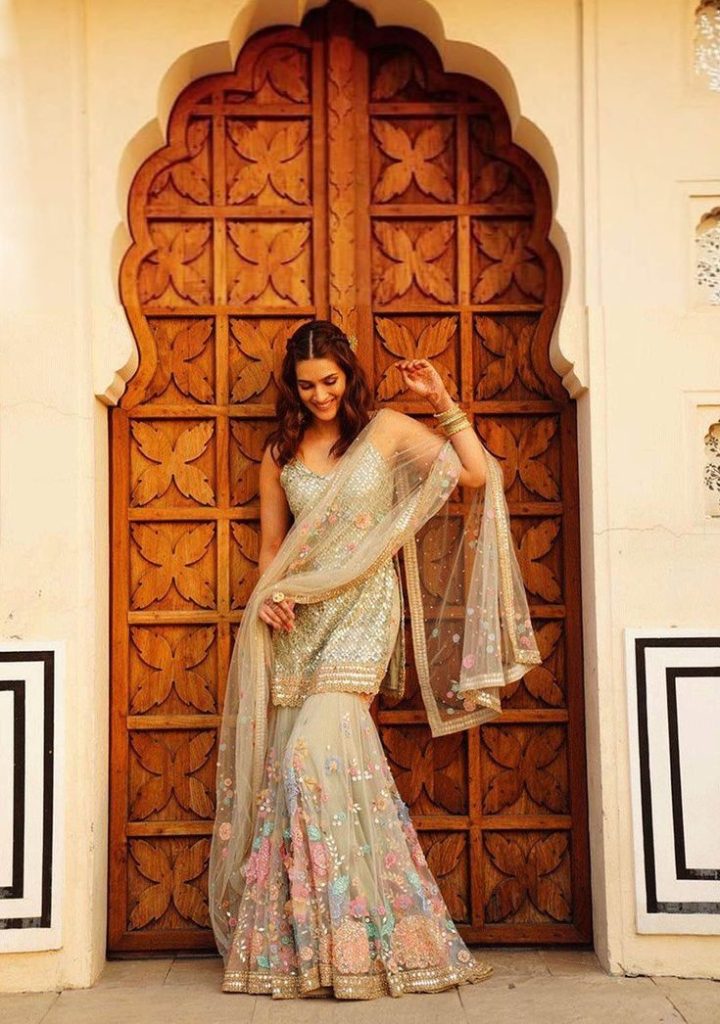 Outfit: Seema Gujral 
---
Anarkali Suits 
The traditional outfit that comes to our mind when thinking of a young girl, is a suit. Especially when talking about anarkali, we can't thank the designers enough to bless us with the utmost beautiful designs, that are a great fit for the bridesmaids when looking for a comfortable choice with an unmatchable style! 
In Frame: Avneet Kaur & Athiya Shetty
---
Bridesmaids are important and so are their outfits. When looking for the best girl, we had to go through a set of beautiful designer outfits that would match our expectations. We believe for a perfect dress, should always compliment the personality you want to showcase for the day, did you find one in these? Tell us the comments below your pick and ideas for the best bridesmaid outfit, and follow us for more inspirational ideas! 
---
Check out more links: In Trend, Chic & Stylish Mangalsutra By Bvlgari | 10+ Discrete Saree Draping Styles | In Demand Bridal Trends Winter-Festive 2021 Will Witness| Yellow Is The New Pastel: B-Town Celebs Giving Major Festive Inspiration| Bridal Edit Featuring Papa Don't Preach By Shubhika| Local Indian Brands You Can Add To Your Visiting List.| Colour Trend Wedding Season 2021 Will Have