Mehendi Ki Raat & Sangeet : Great Ideas To Make It Fun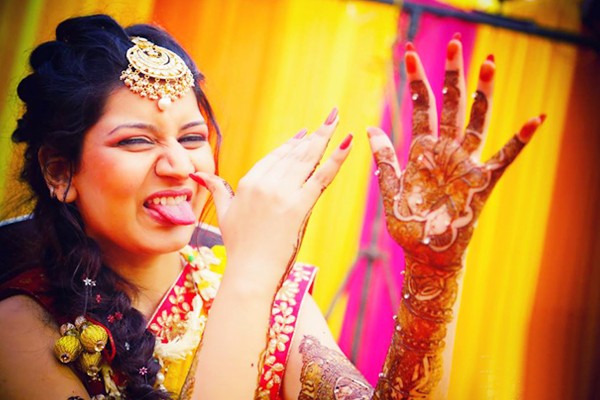 Mehendi ki raat or Sangeet is the Indian equivalent of a bridal shower. Its a time when Bride gets to spend time of fun and relaxation with family and friends, gorgeous designs are applied by well trained mehendi artist on the hands and feet of the glowing bride with her close friends amidst laughter and music.
It is often combined with Sangeet  or "music," and hence makes it a night full of music, dance and feasting. This is an awesome function when all the family and friends get together for an all-night of entertainment and enjoyment. The ladies night can be made more fun-filled along with the touch of tradition for the new age bride.
These days mehndi and sangeet nights are big functions in themselves and often planned by wedding planners but even if not them also they are always something that all the cousins, friends and relatives look forward to. We have complied a list of some amazing, creative and fun filled ideas for Mehndi. Try them out
1. Dance Performance : The best idea for pulling out a great sangeet function is to plan a group dance performance for which a dance choreographer can be hired. You can also go for western salsa, cha-cha, or other hip-hop dance styles to add more variations. Special performances can be performed by close friends of bride & groom in honor of the new couple as a congratulatory gift.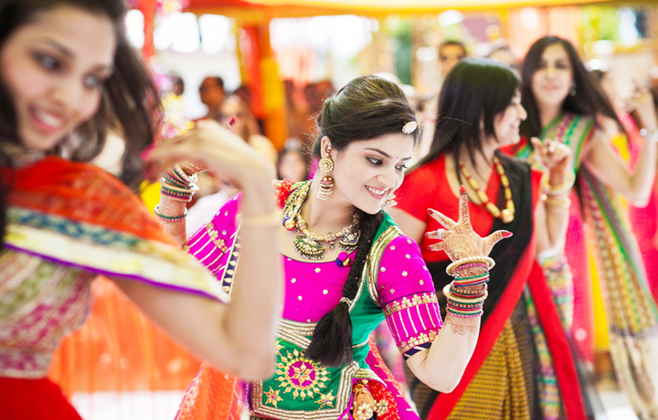 2. Skit or Play : A small skit can be prepared, enacted by friends and relatives narrating how bride and groom met.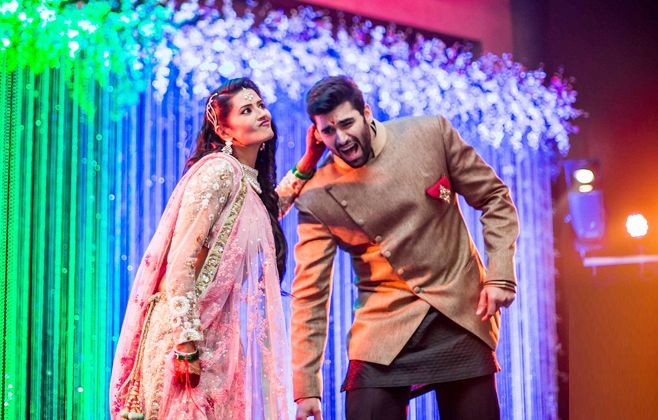 3. Antakshani : Bring your songs gyaan into utilization! This is one game which is ever green and since forever families and friends get-togethers play it with fun and masti. So get singing the song starting from the last letter of previous song.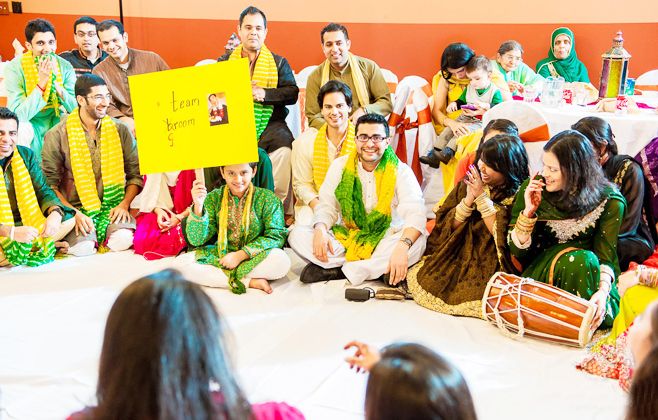 4. Rapid fire : Asking several questions within a minute from any relative or friend can be a real fun to have.
5. Family awards : The laziest award of the house goes to 'pinki'! You can think of many such witty and funny awards and invite cheers.
6. Fashion show : Set the ramp on fire ! Who do not wants to look like those zero figure models? Fulfill all your wishes in the wedding fun and have your very own ramp walk show –  walk the way you always wanted to on ramp.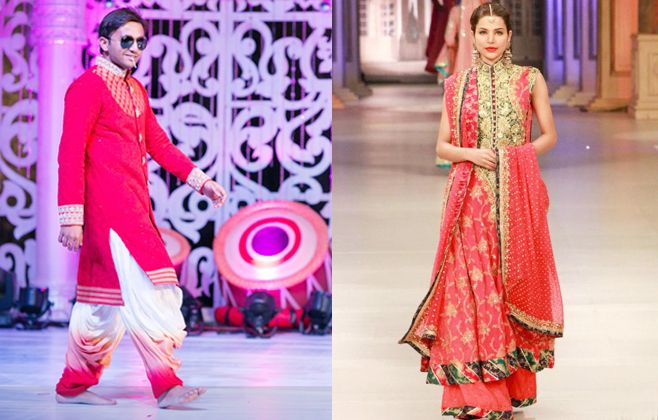 Also Read : Hen Theme Party Character Ideas For Would-be Brides!
7. Sach ka Saamna :  Its time to prove yourself in the court of love! Bride and groom are asked a certain set of questions about their would-be wife and husband. The one who answers better and knows more is the obvious winner!
8. Rewind the moments : This is the best you can do at dinner time. Set up a projector and run a slideshow of all the photographs and videos right from childhood till this special day.
9. Sleepover Ideas :For  girls-only a sleepover can be organized which involves beauty packs, Manicures & Pedicures etc . It will make them glowing as well as super happy.
10. Music and Singing :Indian wedding without wedding songs and Dance party is just unimaginable. Hire a DJ or have good music system or sometimes even a plain Dhol is sufficient to add that special touch. Singing traditional or folk songs along with the elder ladies in the family is also a special way of celebrating.
11. Dance performance by Bride and Groom : The most anticipated dance of the night is a dance by the bride and groom. It is their first "appearance" as a couple, and everyone looks forward to see them perform.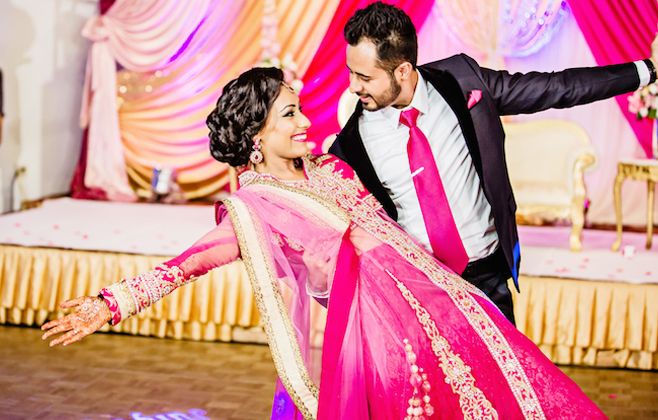 12. Karaoke :  Trust me that nothing is more fun to do in a get together than having a karaoke system. it gives everyone a chace to perform and have a really good and fun time together. So if you dont have one till now, you better get one soon!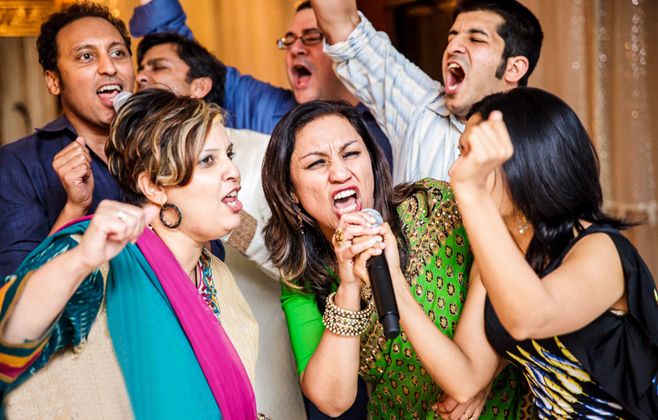 13. Games : Special games can be played with different props to be used in dancing. 'Pass-the-pillow' game can be played with music, and every time one gets out can dance on the song of bride/groom's choice. Musical chair is one good game too, you will be surprised to see the child within everybody!
Got some more exciting and fun filled activities? We are waiting to hear from you!
Also read : 7 Best Places for Bridal Mehendi in Delhi10+ Couples Who Coordinated Their Outfits Like A Pro! | Some Unbelievably Beautiful Bride And Groom Portrait In Mehendi Design! | Trendiest and Beautiful Jewellery For Your Mehendi N Sangeet! | How To Look Stylish On Your Mehendi Ceremony| Let Banno Be the Swagger on her Mehendi