Hen Theme Party Character Ideas For Would-be Brides!
Being the last party as spinster with your dear friends, the Bachelorette party or a Hen party is a much awaited celebration day for bride to be. The whole and sole motive is to have as much fun as you can. To make your Bachelorette party more memorable and special, we have some really cool theme ideas for you.
Theme # 1: Retro Look
Wearing funky 1970's clothes can be fun! Go for big glares and flashy accessories and complete the look with a nice retro hairstyle like big bun or puff or just tie a scarf like a hairband. It's the right opportunity for you to show your creative side to your friends.
Theme # 2: Arabian Nights Look
Dress up like an Arabic dancer and put on the sensuous Arabic music. Your friends and you will surely love trying belly dancing moves with that nice flowy Arabic dress. Create the feel of Arabic countries by lighting some earthen lamps and arranging for hookahs to add to the feel.
Theme # 3: Bollywood Celebrity Look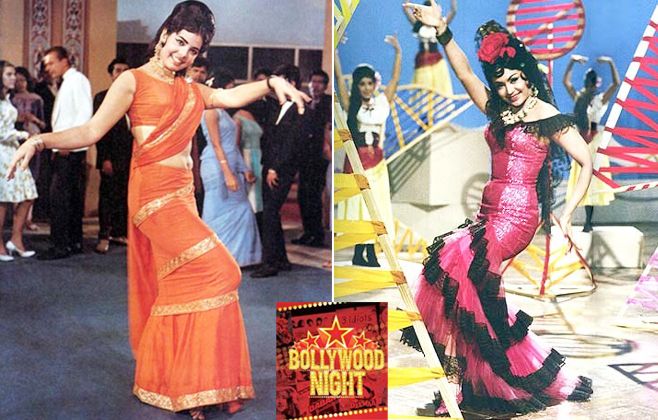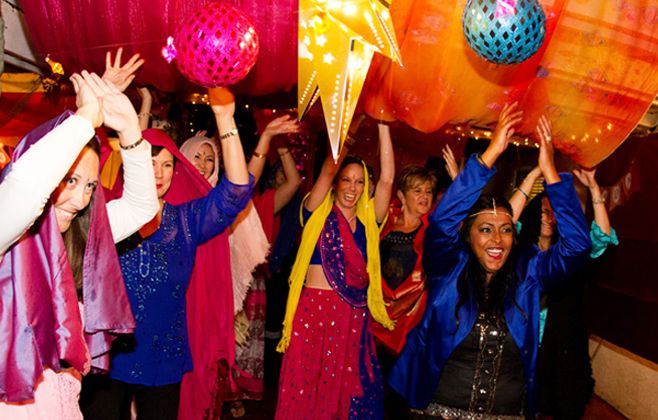 It's every girl's fantasy to live the life of her favorite actress. Give yourself a makeover and transform into a Bollywood diva of your choice. It will be fun watching your friends dressed up like celebrities whom you have seen on big screen.
Theme #4: Sweet 16 Look
Everybody wants to go back to their teenage life to relive those memorable school days, free from all tensions and stress! This theme is where you and your friends can wear cute dresses like short skits, floral frocks, denim dungarees, floral shorts, capris, tunics etc. you can also wear a T-shirt of your favorite cartoon character. Go for those sweet girlish accessories like clips and hair bands with flowers on it. Funky canvas shoes, bellies, sandals will complete your teenager look. This theme is like a throwback to your old school days and will let you cherish those sweet memories with friends once again.
Theme # 5: The Princess Look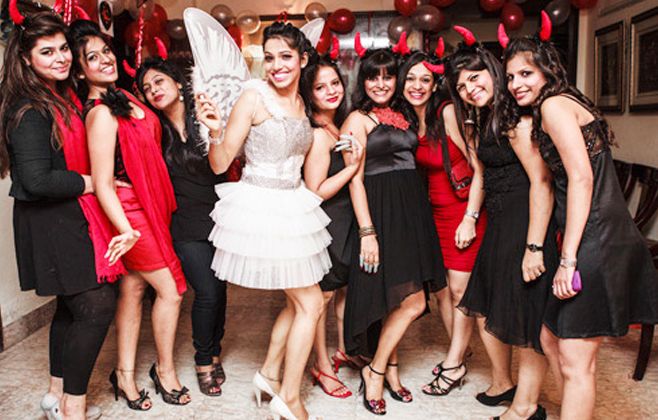 Who doesn't want to be treated like a Princess! Let the bride live her dream for a day. Get beautiful dresses with fluffy bows and laces around. The princess is incomplete without her tiara. Pick some cute tiara with bling or go for cute flower tiaras which are so much in trend these days. Make sure the bride's dress look more special than others.
Theme # 6: Masquerade Night Look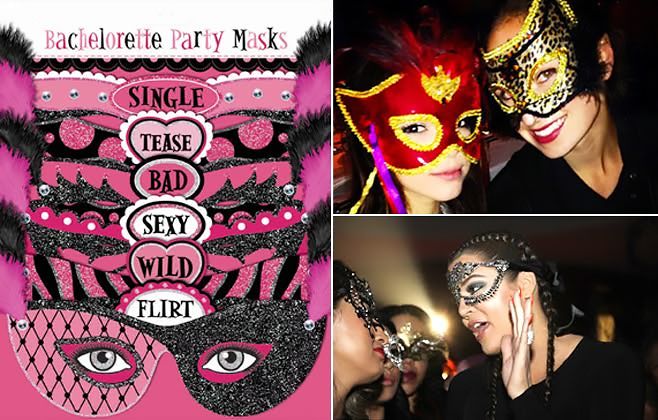 Add some element of suspense and mystery to the party by wearing masks. It's always fun when you are in disguise and nobody knows who you are. You can be yourself even when you are outside without being cautious about how many people are watching you. Get some DIY marks for yourself and your group will surely stand out at clubs and bars.
All these or dance performance on a Theme song, pick up some of these ideas that suit you and your girlfriends the most. Make this day and the party equally memorable to bride and her friends. Just make sure you give your guests sufficient time plan their dresses and accessories.

Also Read : Bollywood Theme Party Ideas – Dress Up Like Never Before!|10 Ultimate Bridesmaid Gift Ideas|Ideas for celebrating your first wedding anniversay|Best Bridal Makeup Artists In Delhi To Choose from Under 20k