10 Fun Things To Do With Your GirlFriends Before Wedding!
Your wedding is round the corner and lo and behold! you suddenly have this feeling that you never spent enough time with your lovely friends.  And you feel that love for them , hidden under the misty eyed farewell that you shall soon be giving to your good ol' days of being carefree and wild ! So all you brides who want to have some great time together with your girlfriends or bridesmaids, we give you a basket full of fun filled ideas for you to create delightful and crazy memories with your friends' bridesmaid's before your wedding. Ideas for you to have fun with your friends before wedding.
You can steal some ideas for your sangeet night or mehendi ki raat also;)
Bridesmaids' Brunch: Invite your girls for a lazy and fun-filled brunch session in a common favorite restaurant or your home which could be enjoyed and relished by all.
@Purple Tree Event Solutions 
A Cocktail Party or a Poolside Party: A cocktail party with your bridesmaids, without your partner. A desi style party with lots of food, music and dance.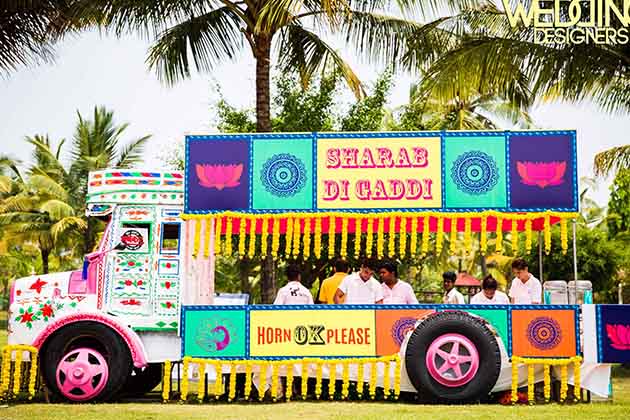 @Tuhina Chopra Photographs | @Aviraj Saluja
@The Story Weavers
Take a Road Trip: A road trip to a dream destination with your bridesmaids, filled with lots of photo sessions and everything you wish to have. This would definitely help you strengthen your bond with your bridesmaids, would be a beautiful reminiscence for yourself.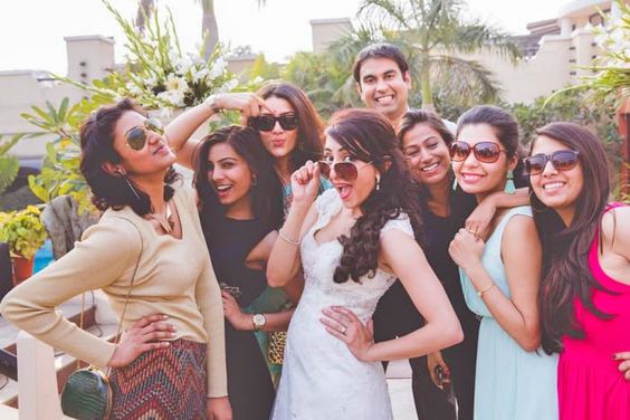 Pyjama Party: A Pyjama Party or a sleepover with your friends and bridesmaids would be the out of the world idea to have great fun.
@The Photo Diary | @Girl in Pink Photography
Picnic or a Movie Night: A movie night or an outdoor picnic with some wine, cheese and games must be definitely on the fun list with your bridesmaids.
Pedicure & Manicure Session: An in-house arrangement of a parlor (pedicure, manicure, body massage) gathering, to comfort yourself and your beautiful bridesmaids, would be handy to relax and rejuvenate just before your big day.
@Purple Tree Event Solutions 
Shopping Day: Every girl loves shopping. A day full of shopping heartwarming stuff such as honeymoon dresses and other accessories, which is hassle free and enjoyable, might be a perfect stressbuster for all.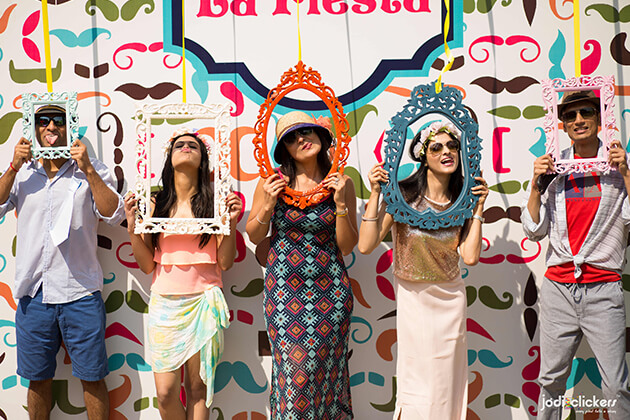 @Jodi Clickers | @F5 Advertainment 
Memory Down the Lane: A get-together night party, with some old wine and old memories of friendships, gazing of pictures and old albums, gossiping of old stories and all the glorious moments of life would be a perfect capsule for you to feel nostalgic.
@Bhumi & Simran Photography | @Google:) 
A Personalized Letter: As a bride, write a personalized letter to all your closely knitted family and friends, and tell what they mean to you. Undoubtedly a time for some happy tears.
@Parul Gandhi – The Best Bridesmaids' Ever 
Zero Tech Day: Technology is undoubtedly a block in our relationships. Switch off your mobile and all the technology for a day. Physically and mentally spend your time with your loved ones. That unbeatable happiness can never be compensated with anything else.
Also read – Mehendi Ki Raat & Sangeet : Great Ideas to make it Fun