The Best Bridesmaids' Ever !!!:)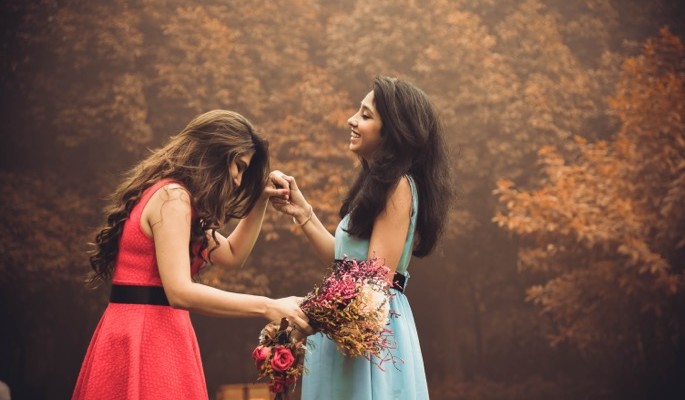 What's needed for a fairy tale to begin? A little bit of problem, isn't it?:)
That's exactly what happened when Parul's much anticipated and wishful event of pre-wedding shoot had to be cancelled when she learned that her fiancee couldn't fly down from US until just two days before their wedding.
Seeing the bride-to- be down on her spirits, the bridesmaids took the task in hand and decided to work some magic.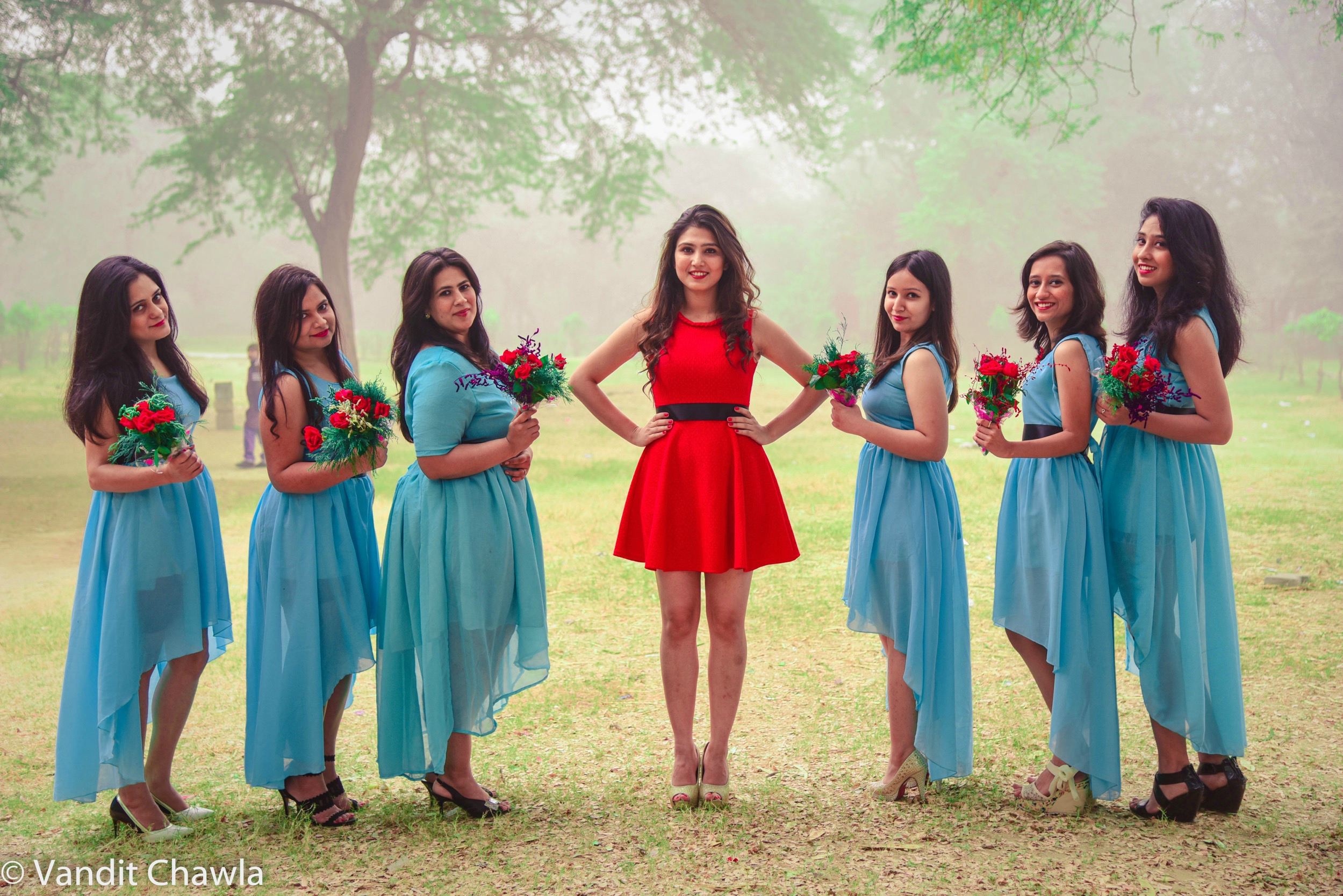 It all started when Parul's younger sister pitched in her friends and cousins and planned to throw a surprise pre-wedding shoot to the lovely bride. When the bridesmaids got through with planning their dresses which was to be blue with the bride in red, they broke the news to the bride after a surprise night stay. Little did the bride know that she was in for a treat.
Happy, shocked and grateful at the same time, Parul said yes to her girls and thus the magic begun. It wouldn't be wrong to say that they put their heart into the task of making everything about the shoot a massive hit. They got all the props ready by themselves (not to forget they worked for it till 3 in he morning !) and made the shoot even more memorable and beautiful.
Talking about the location, they chose the beautiful and enchanting Lodhi Gardens for the shoot; which was mesmerizingly blossoming in the misty weather. The shoot was finally done leaving the bride feeling on the top of the world, All thanks to the amazing bridesmaids' who made her feel so special and loved.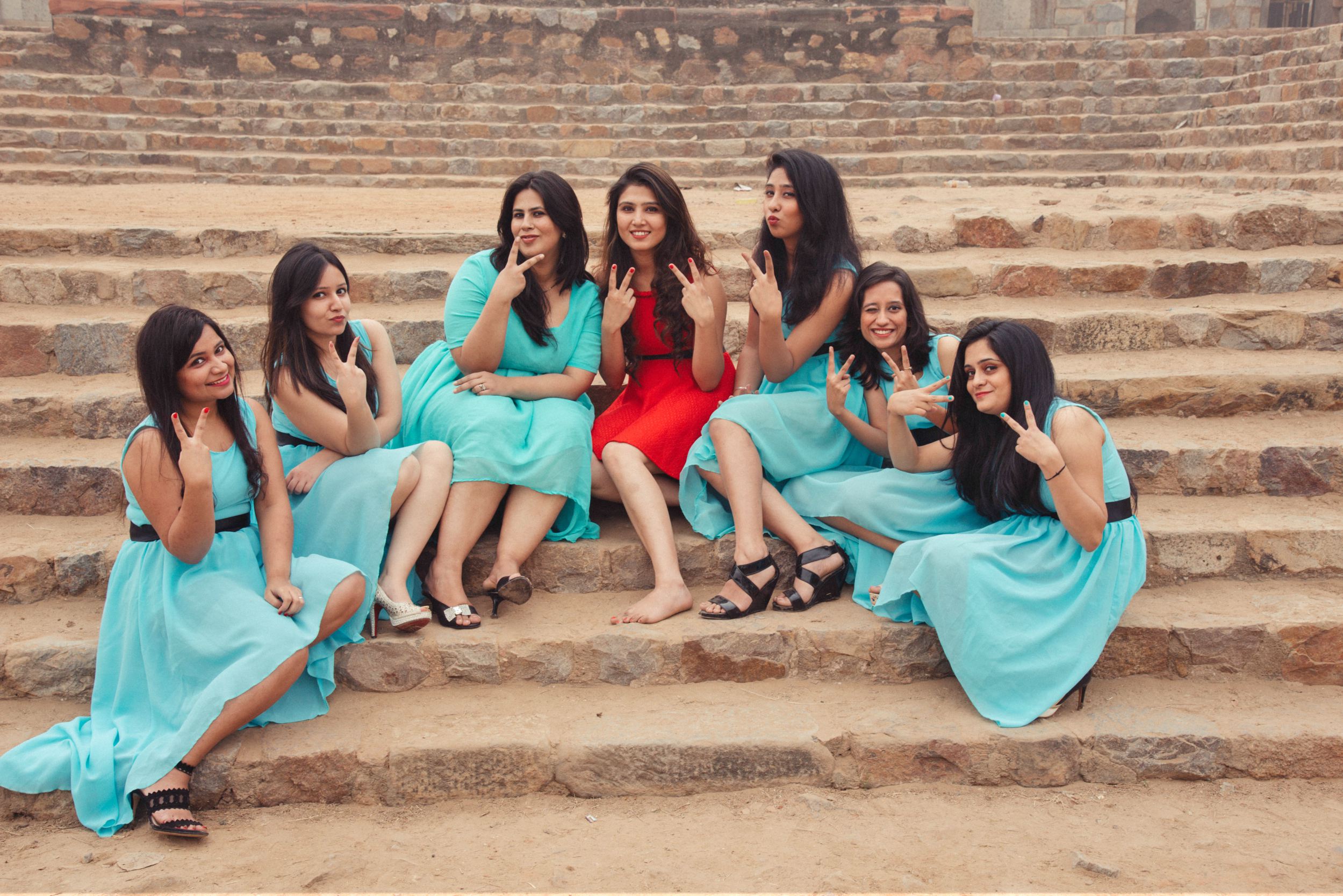 Well, all we can say is Well Done Gals…! Friends like you are surely a blessing and needless to say, the Photographer : Vandit Chawla  indeed did a brilliant job!
Weddingplz cant wait to publish the wedding in our Real Weddings section too…! Lots of love !