Do Kids Add Fun To the Weddings? These Cute Pictures Prove Us Right!
Indian Weddings are fun filled multi day affair which is most certainly incomplete without the high spirited kids. Lovable kids add such happiness to weddings, be it walking down the aisle to the wedding room diaries they are everywhere and most excited of all. They add colour and magic to the weddings. So we bring to you these Adorable Kids Picture that will melt your heart.
Cuteness alert, she looks like a ball of happiness, can't stop adoring this little angel.
Image Via: Lashkara
---
 Such a cute picture, capturing all the love and affection all together in a frame.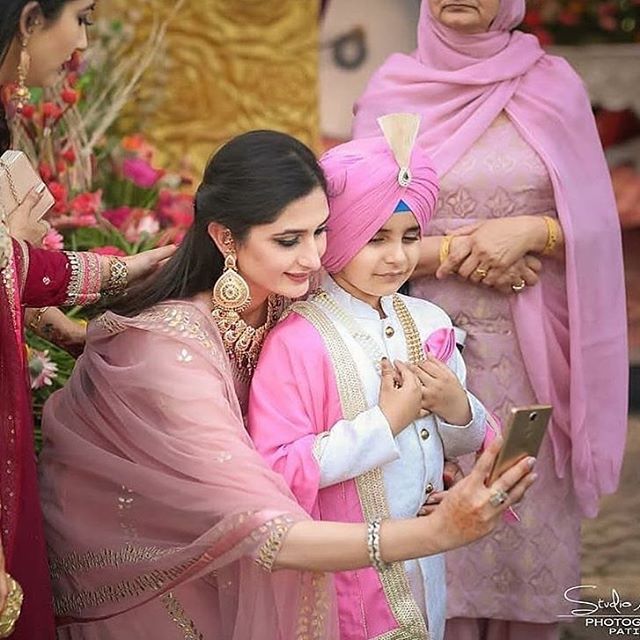 ---
The picture full of joy , laughter, happiness and innocence. Such haldi pictures are just made with pure love ! 
Photography by: Shades Photography
---
These Cute Little Munchkins are totally Stealing the Lime Light Of The Wedding !
Look at their co-ord Pink Pastel Outfits.
Photograpy by: 1plus1 Studio
---
There's nothing more pure and beautiful than the bond between mother and daughter, its unsaid and unconditional love ! 
Photography by: Maha Wajaht Khan
---
Two Better than One Cutie ?Mehendi Outfit and Picture Goals !
Photography by: Little Big Weddings
---
How Cute These Little Munchkins are Looking ! While Stealing The Show With Their Looks and Twinning Outfits In A Christian Wedding ceremony..!
Photography by: Delirio De Novia
---
Twinning is always cute , but this special twinning is the most adorable one , its just amazing ! 
Photogarphy by: Dreamcatchers Photography
These pictures are like the sunshine, they are full of happiness and moments all together.
---
So practically every girl waits for her big day since forever, here's a picture reflecting some overloaded cuteness ! 
Photography by: Deep Joshi Gallery
---
Checkout more links like these: Cute Kids That Stole Our Heart|These Cute Umbrellas Are Just Replacing Phoolon Ki Chaddar|7 Adorable Pictures Of Pets At Weddings